Are you all set for the beach this weekend but worrying about skin rashes and sunburn? Without a doubt, "Vitamin D" and "Vitamin sea" are important for our body and mental well-being. But taking too much of it can cause skin damage, dryness, or signs of aging. We all go to the beach hoping for a nice tan but end up with red skin that makes us stay indoors for days. Unfortunately, we all have to deal with this, but we're here to help.
Be ready to get sun-kissed without worrying about skin damage. We're here to provide you with all the skincare tips you need for your beach day. We have curated all the important things to remember while going to the beach. From pre-rituals to during beach time and after a day at the beach. So, without wasting time. Let's get into a beach day skincare routine.
The Beach Ready Guide: Preparing Skin for Beach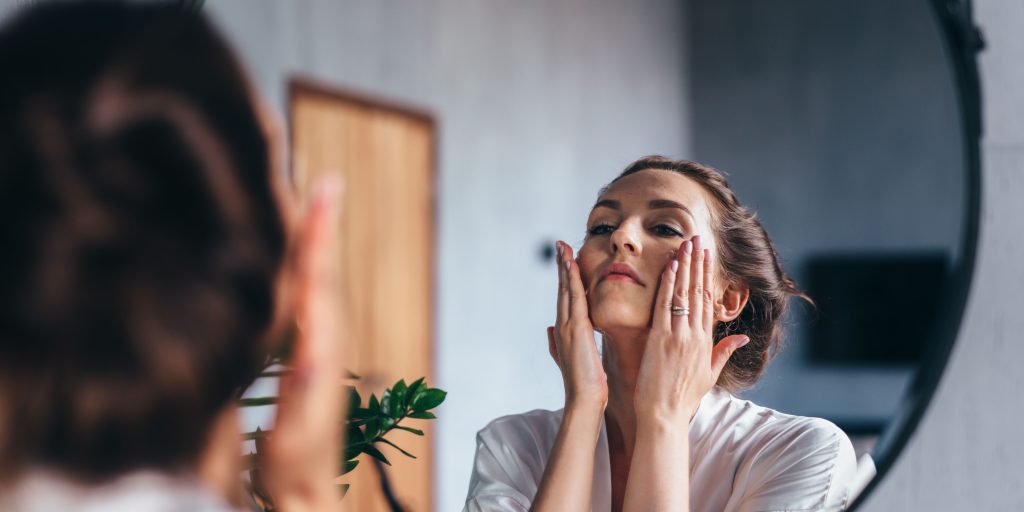 Prep That skin!
Your pre-beach basic skincare routine needs to be focused on hydration because the water and UV rays from the sun can dry up your skin. Use a mild cleanser, followed by a hyaluronic acid-containing serum or toner, to prepare your skin for a day of sun, sand, and salt water. The serum and toner can hold thousands of times its weight in water. This hydrates your skin and also helps increase the formation and production of collagen and elastin in the skin.
Moisturize, Moisturize & Moisturize
Your skin can become damaged and dull by the sun, salt, and sand. So it's important to keep it well hydrated. Choose a lightweight, fast-absorbing moisturizer so that you don't feel oily or sticky in the heat. Glycerin and Hyaluronic acid are two main ingredients to look for, as they can help your skin to retain moisture. Also, remember to use lip balm. The sun and saltwater can also cause your lips to become dry and cracked.
SPF Is A MUST — Skin protector sunscreen
Wearing sunscreen is important, even though it can seem obvious. It helps protect you not only from painful sunburns but also from skin cancer and early aging. Choose a broad-spectrum UV rays-protected sunscreen that has an SPF of at least 30, and use it frequently.
Wet your hair Before Going For A Dip
To avoid having your hair absorb too much salt, which will cause it to become dry, wet your hair with water before diving into the beach. Using a leave-in conditioner will help with this. This can be done in the shower at home or at the beach if a public shower or restroom is available. Keep a bottle spray filled with fresh water on hand so you can rinse off some of the salt water after swimming and being on the beach.
Skincare Routine For Beach Day
Step 1: Sunscreen Is the Best Bestie!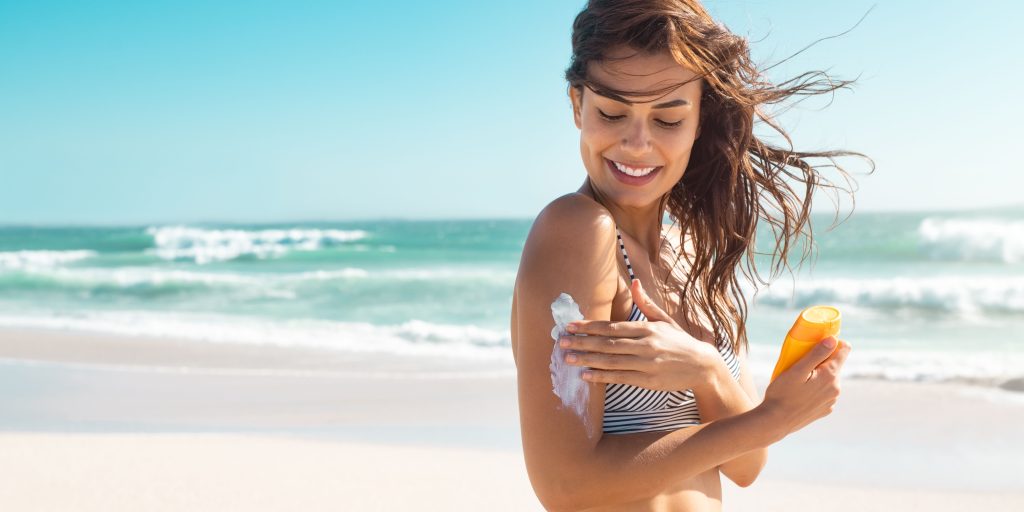 Using broad-spectrum sunscreen and other available sun protection creams before going to the beach should be your first choice, without a doubt. Spending too much time on sun exposure and UV rays can lead to and cause skin cancer, as well as signs of premature skin aging and other skin-related problems. To avoid these issues, always wear sunscreen with a broad-spectrum SPF of 30 and more than this on a daily basis. Some other ways to protect your skin from sun exposure, especially between 12 pm and 2 pm, are to wear caps, hats, and sunglasses to minimize UV ray's effect on the skin.
Step 2: Don't Forget To Reapply!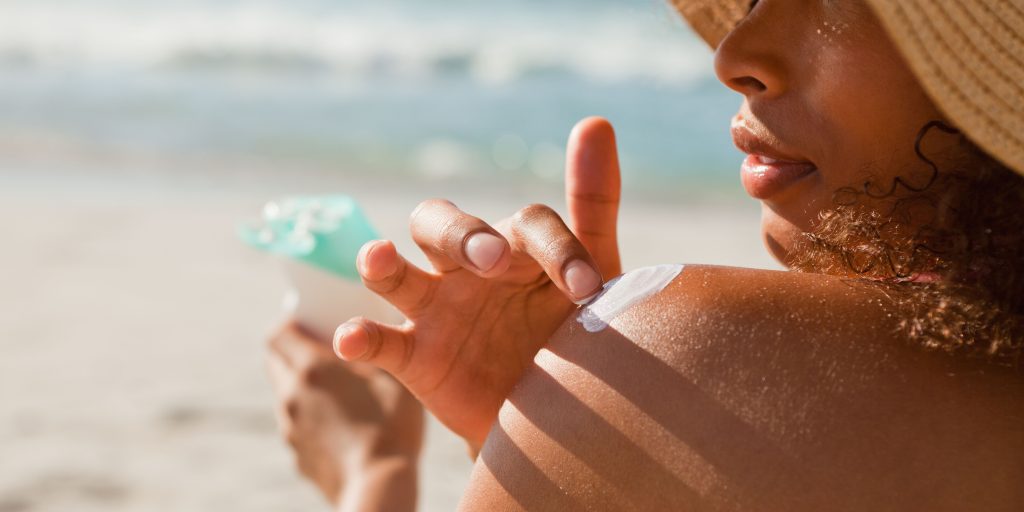 Applying sunscreen before heading to the beach is not sufficient. Reapplication is important as well. Experts recommend applying sunscreen again every two hours. If playing volleyball or going for a swim on the beach. Apply sunscreen that can resist water and reapply it every two hours, as well as after swimming and toweling off. Make sure to have enough sunscreen in your beach bag so you can use it all day.
Step 3: Your Lips Need Sunscreen Too!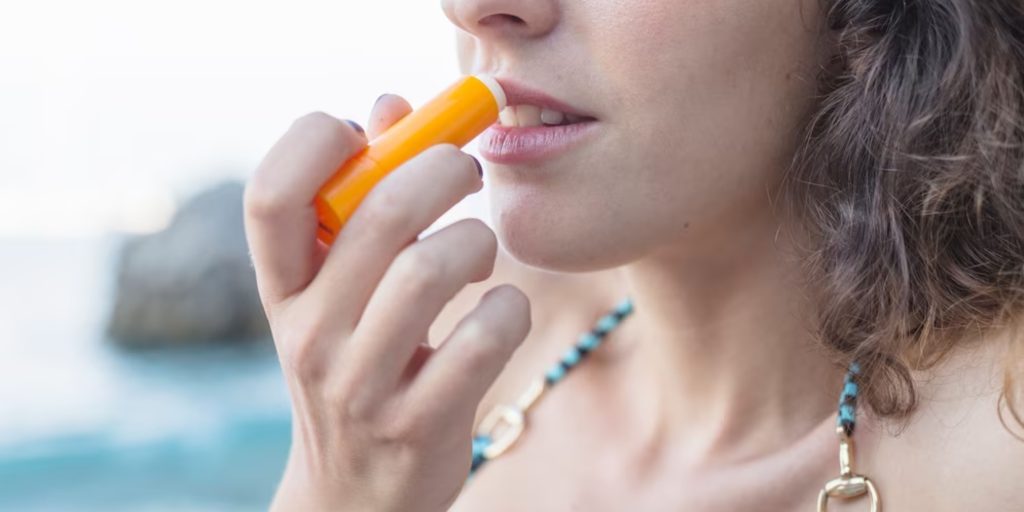 We all miss the lips when it comes to providing sun protection. Use a lip balm with broad-spectrum sunscreen to take care of your lips. If we don't use any protection for sensitive areas of the body, it will lead to tanning and uneven skin tone. Also, avoiding sensitive skin area can cause some serious skin problem issues like sunburn and cancer. It's always better to use UV protector lip balm and body sunscreen whenever going out.
Step 4: Don't Skip on the Eye Cream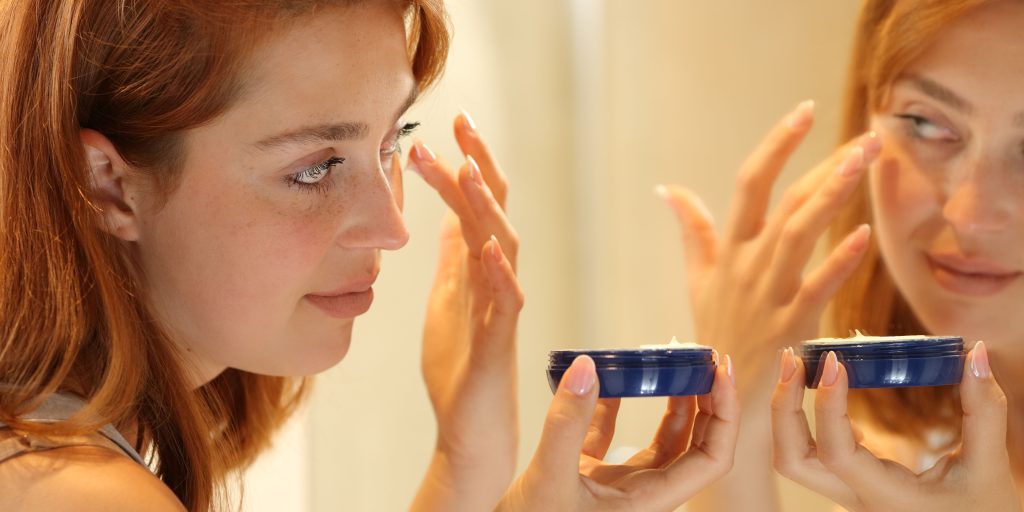 We sometimes forget our sensitive eye area, though it's one of the first areas of the skin that shows skin aging signs. The eye cream, which has a velvety-soft texture and is extremely light, blends into the skin. It quickly brightens dark circles and fixes skin color. Look for an eye cream that is antioxidant-rich and smooths the sensitive eye area. Moreover, it should also reduce fine wrinkles and promoting microcirculation to reduce the visible appearance of under-eye bags and uneven skin tone. Eye creams are packed with hydrating and rejuvenating actives.
Step 5: No Makeup Day — Be The Bare-Faced Queen!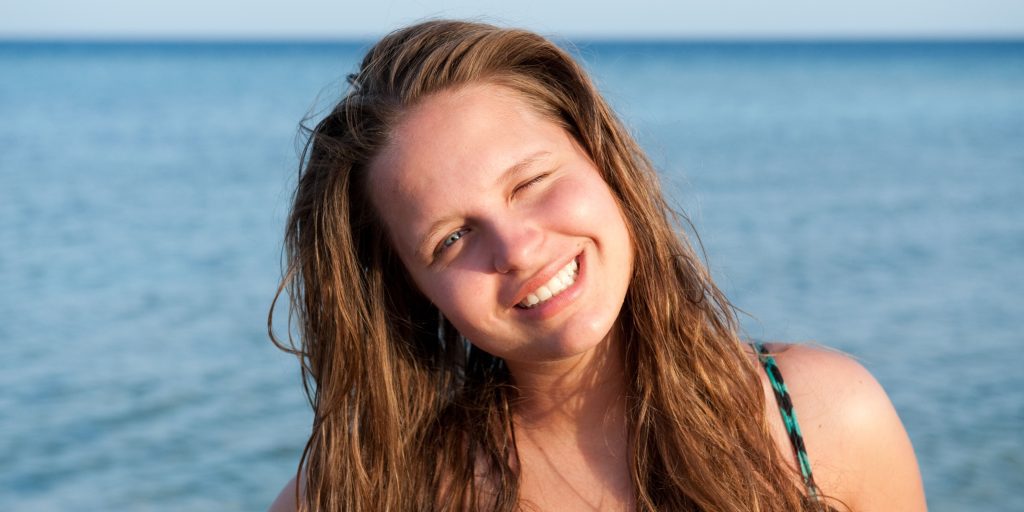 You'll be reapplying sunscreen every couple of hours at the beach. If you apply makeup, you will be worried every time whenever you will reapply sunscreen. It's a good choice to skip the makeup. If you want to wear makeup, we suggest a tinted sunscreen that hides uneven skin tone while providing the highest level of protection. Perfect for the heat of summer.
Step 6: Follow This Ultimate Post-beach skincare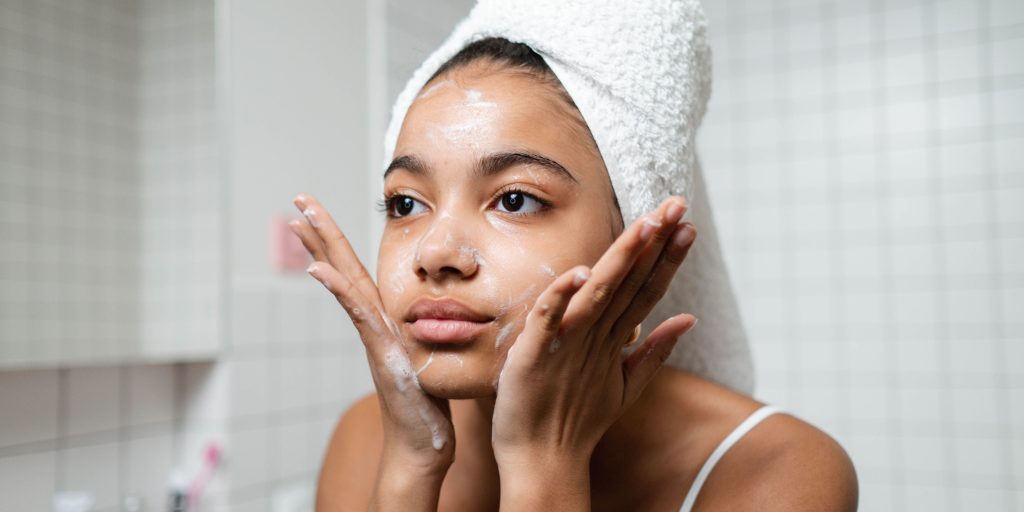 Take a refreshing shower
A relaxing day in the sun usually involves using layer after layer of sunscreen. The resulting mixture of moisturizers and sea salt causes damage to your skin. Using a moisturizing shower gel, carefully cleanse your body to get rid of any build-up. A cool or lukewarm shower will not only feel more refreshing.
Deep cleansing
Begin by gently washing your face with the mild face cleanser for a dry face (to make sure that all sunscreen and sand are removed), and then use face cream for dry skin to hydrate and rebuild your skin's natural softness. Antioxidant-rich face and body wash will nourish your skin, so look for natural organic ingredients products.
Calm your skin
If you get a sunburn, aloe vera or products, including aloe vera extract, can help to cool and calm your skin. Applying a moisturizing mask will also hydrate your skin overnight and make you feel refreshed and revitalized.
Rehydrate yourself
Drink lots of water to regain your skin's moisture levels. Try drinking water with your evening meal as well. It helps in preventing skin dryness the next morning.
Tips To Get Glowing Skin On The Beach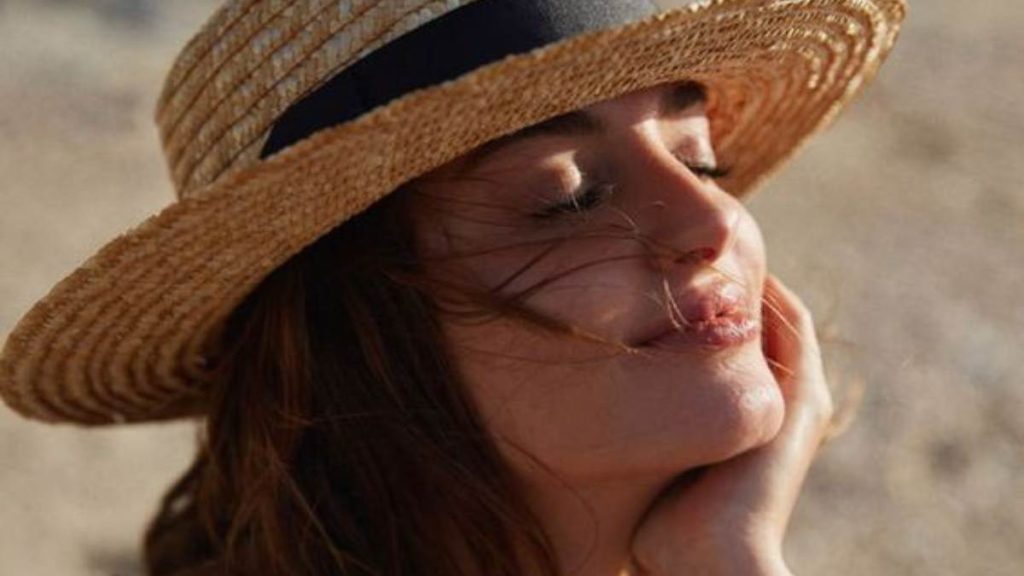 Tip #1: Apply an overnight face pack before bed
Applying an overnight face pack, the night before to the beach will help you prepare your skin for extreme UV rays in the proper way. Give your bare face more moisture and nourishment while you sleep to give it the best possible look. While improving the firmness and softness of the skin overnight might help a sign of maturity age.
Tip #2: Cleanse and then exfoliate
Cleanse your skin in the morning to remove any sweat and oil that can have formed up overnight. Consider using a nourishing cleansing approach like micellar water because you are going to spend the day in the sun and possibly in the water. Simply dip and soak a cotton pad in micellar water, then wipe the pad around your face to clean it. After that, gently exfoliate the skin. Apply it to dry, clean skin, massage it in with moist fingers. Then, completely wash it off with lukewarm water before patting yourself dry.
Tip #3: Try a charcoal mask
Using a charcoal mask is yet another way to help brighten the look of your skin before a beach day. Over time, harsh outside factors like pollution and dirt can harm your skin, giving you a tired-looking face. A face cleanser is frequently not enough to solve this skin care problem. Use a charcoal mask to remove any excess particles, oils, or pollution and to help your skin look more radiant. Apply a thin, even layer of face mask to clean, dry skin, let it sit for 10 to 15 minutes. After that, completely wash it off with lukewarm water before wiping it off.
Tip #4: Highlight with self-tanner
Before going to the beach, use a gentle self-tanner to give you that summer skin glow you like. After cleansing and exfoliating, evenly apply a layer of self-tanner to your entire body. Give special focus on the areas around your joints, when you're applying it. Wash your hands, then let your skin dry before dressing up for the beach.
Beach Sunburn: Prevention, Cure And Care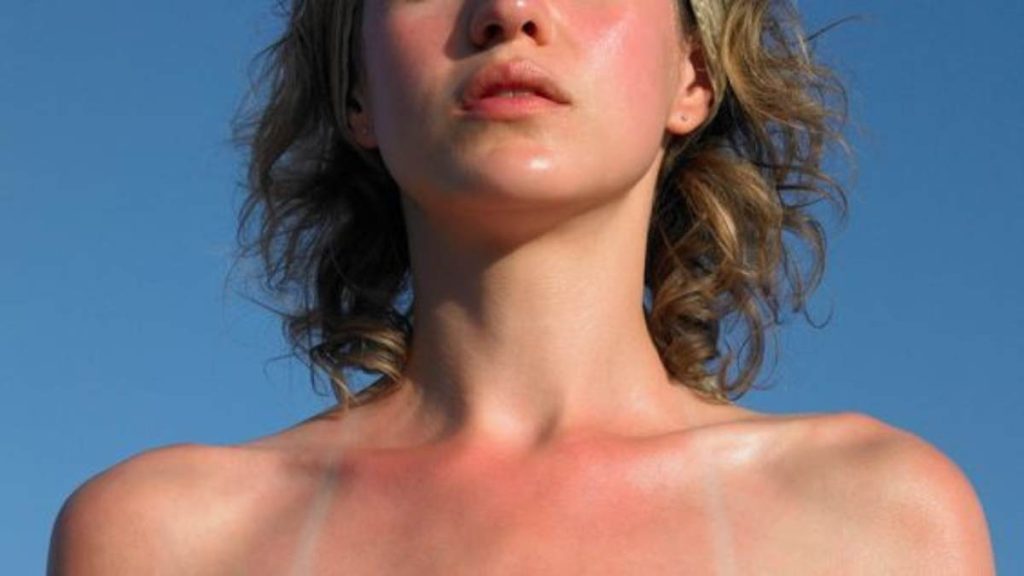 Prevention is better than cure
To prevent sunburn, use plenty of sunscreen and reapply it. Use moisturizer to avoid body dehydration under the sun. Other than this, you can prevent it by sitting under an umbrella using beach accessories like sunglasses to protect your eye area.
What's Done Is Done — How To Cure A Sunburn?
If you get the sunburn, worry not. Firstly, after getting sunburned, get a cold shower. Avoid spending too much time in the shower as it could lead to skin drying. After you get out of the shower, wipe your skin dry gently (no forceful rubbing) and apply a moisturizer to damp skin. Also, you can use aloe vera to help provide soothing relief to the skin, as aloe vera works well to hydrate the skin.
Sunburn Care
Wear clothing that is loose, soft, and breathable to minimize unwanted friction between what you're wearing and burnt skin. Avoid going out for a few days, as it might cause more rashes and itchiness if you come in contact with the sun directly.
Skincare Mistakes To Avoid On A Beach
Shaving before going to the beach
We understand that you want to show off your beautiful, smooth skin at the beach, but you shouldn't even think about shaving before you go. Because shaving basically means exfoliating your skin, it makes your skin more sensitive to irritation, which will only get worse on the rough sand and salty water of the beach. Additionally, shaving often results in nicks and cuts, which can irritate and sting your skin even more. If you don't want to have itchy, irritated skin on the beach day, we advise shaving at least 24 hours prior.
Don't forget to put face wipes in your beach bag
It's natural to become sweaty, sandy, and dirty while lying and sitting on the beach. That's why we advise keeping facial wipes on your beach bag. Simply take out a wipe and wipe away all the oil, sand, and dirt from your face and body. Face wipes containing triple-purified water, pro-vitamin B5, and Vitamin E as ingredients gently clean, moisturize and nourish your skin.
Using a heavy moisturizer to hydrate your skin
When it's necessary to keep your skin moisturized on a beach day. Choosing the right moisturizer is just as important. When it's humid and hot outside, applying a heavy moisturizer can block your pores and leave you with oily skin. Replace heavy moisturizers with a thin, gel-based moisturizer.
Infographic: Beach Skincare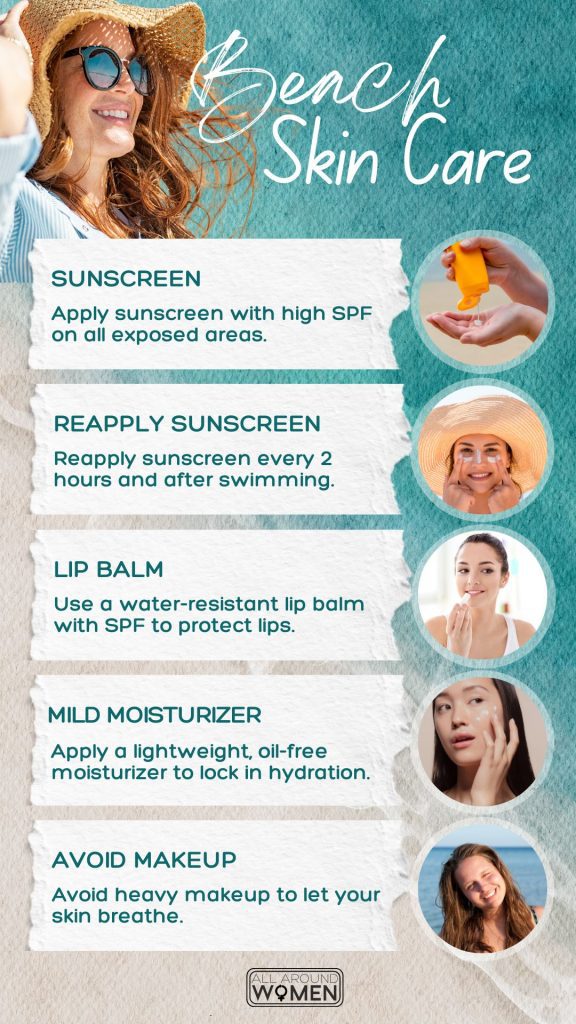 FAQs [ Frequently Asked Questions]
Q: How should I prepare my face for the beach day?
A: To get ready for your face for a beach day, begin with cleansing and exfoliation. Then apply gentle moisturizer, with this to protect your skin from harsh UV rays. Apply SPF 30 or above. Also, don't forget to use eye cream before going to the beach. It's important to take care of the skin after coming from the beach.
Q: Why does skin get darker and dull at the beach?
A: The reason behind getting dark on the beach is because of the harsh sun rays and other external elements such as sand, dust, and unwanted particles. To protect your skin from these, apply an SPF of 30 at least.
Q: How do you find the best sunscreen?
A: Most people use an SPF of 30, as it helps in blocking 95-97% of the UV rays, whereas a lesser SPF only blocks 90-93% of UVB rays. So, when you are looking for SPF for yourself, keep your skin type in mind. Look for active ingredients in sunscreen. Also, don't forget about how much sun exposure you are about to get in a day.
Q: What kind of makeup can I do on the beach?
A: Don't forget your sunscreen, waterproof mascara, and water-based products. Other than this, keep lip balm, BB cream, and foundation. Keep your makeup light.
Q: Is there any natural alternative to sunscreen?
A: Aloe Vera gel and coconut oil are two natural sunscreen alternatives that you can use. Coconut oil is well-known for being helpful in reducing inflammation, smoothing marks, and keeping the skin flexible for a long period of time. Aloe vera, on the other hand, is known as an all-natural way to keep skin healthy. It helps prevent UV rays from reaching the skin while also reducing irritation and curing skin aging issues.
Final Words
A well-planned skincare routine is important to maintain healthy, radiant skin. For a day at the beach You can get your ideal glowing skin even in the strong sunrays by following the skin care beach preparation routines, using sunscreen, and following a few extra skincare. With the right balance of pre-beach preparation and UV protection. You can get beautiful skin on a beach day.
Remember to drink enough water throughout the day, as sun exposure can lead to dehydration and dull skin. Cleanse your skin carefully after leaving the beach to get rid of any sand, salt, and sunscreen residue. You'll not only enjoy your time in the sun if you follow these routines, but you'll also come away from the beach with skin that feels refreshed, vibrant, and radiant.