Conditioner plays a vital role in maintaining healthy and beautiful hair. It helps to nourish, moisturize, and protect our locks, making them soft, smooth, and manageable. Despite its importance, many people unknowingly make common mistakes when it comes to using conditioners. This can compromise its effectiveness and leave hair feeling lackluster.
In this article, we will explore and see the correct way to use conditioner. We'll ensure that you get most of the most value from these essential hair care tips. By following these steps, you can enhance the health and appearance of your hair, regardless of your hair type or concerns.
10 Common Hair Conditioner Mistakes To Avoid
Hair conditioner is an essential part of our hair care routine, helping to nourish and hydrate our locks. However, using it incorrectly can lead to adverse effects on our hair health.
1. Applying Conditioner To The Roots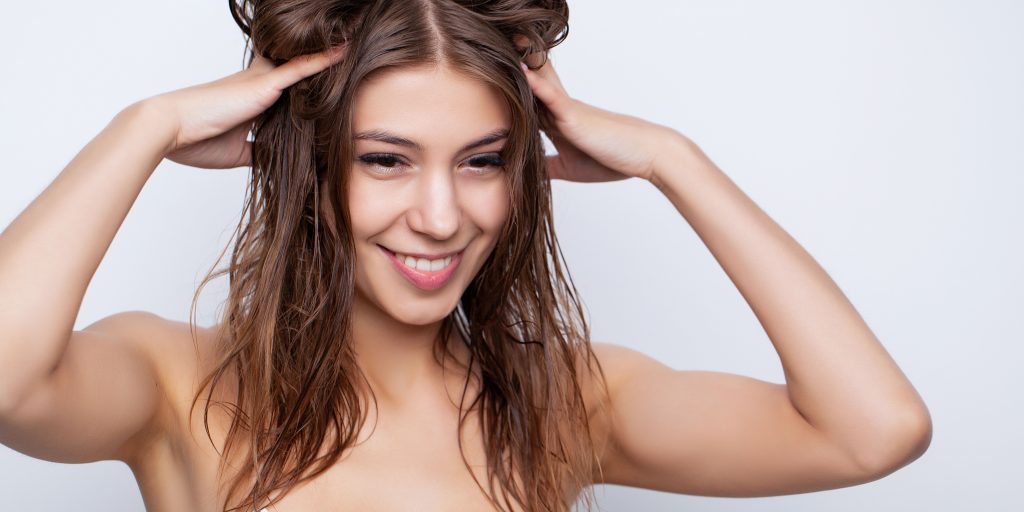 One of the most common and easily overlooked mistakes when it comes to using a hair conditioner is applying it directly to the roots of your hair. It's important to understand that conditioner is primarily designed to moisturize. It nourishes the ends of your hair, which tend to be drier and more prone to damage. Applying conditioner to the roots may weigh down the hair. It will make it seem oily and lackluster. To achieve optimal results, it's best to focus on applying conditioner from mid-length to the ends of your hair, where it is most needed for hydration and repair.
2. Using Too Much Conditioner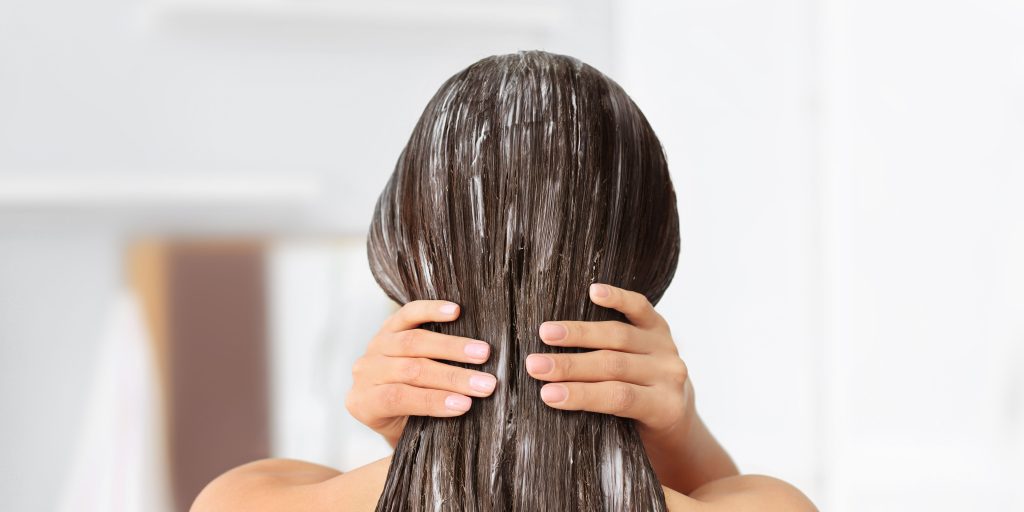 It's a common misconception that using more conditioner will provide extra benefits for your hair. However, the truth is that using excessive amounts of conditioner can actually have a negative impact. Applying too much conditioner can leave a residue on your hair. This will make it appear dull and lifeless. Additionally, using more conditioner than necessary can weigh down your hair. It will make it feel heavy and flat. To avoid these issues, it's important to use a moderate amount of conditioner that is appropriate for your hair length and thickness. Hence, start with a small amount and gradually increase if needed. Also, ensure even distribution throughout your hair.
3. Leaving Conditioner On For Too Long
Leaving a deep conditioning treatment or hair mask on for an extended period can be beneficial. However, the same principle does not apply to regular conditioners. Regular conditioners serve the purpose of providing your hair with a rapid boost of moisture and nutrition. It's essential to follow the instructions on the product label. Also, rinse out the conditioner thoroughly within the recommended time frame. Leaving conditioner on for too long can lead to product buildup. This will make your hair feel weighed down and look greasy. So, be mindful of the recommended duration. And rinse out the conditioner promptly for optimal results.
4. Not Detangling Hair Before Applying Conditioner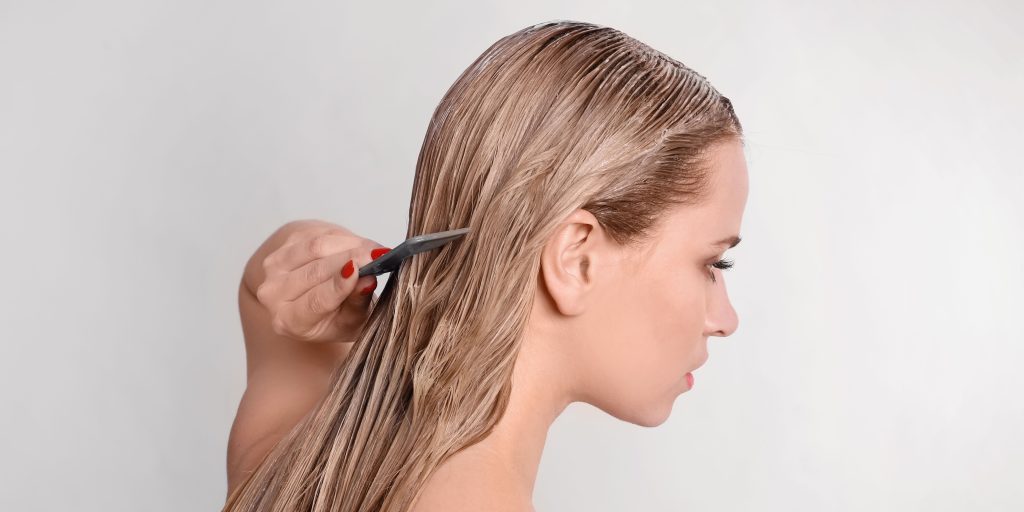 Properly preparing your hair before applying conditioner is essential. This maximizes its effectiveness. Before applying conditioner, it's important to detangle your hair to remove any knots or tangles. Detangling your hair ensures that the conditioner can be evenly distributed throughout your strands. This allows better absorption and coverage. Start at the ends and work your way up. Carefully remove any knots or tangles with a wide-tooth comb or a brush made exclusively for detangling. This step will help prevent further damage. It ensures that your hair receives the full benefits of the conditioner.
5. Applying Conditioner To Wet Hair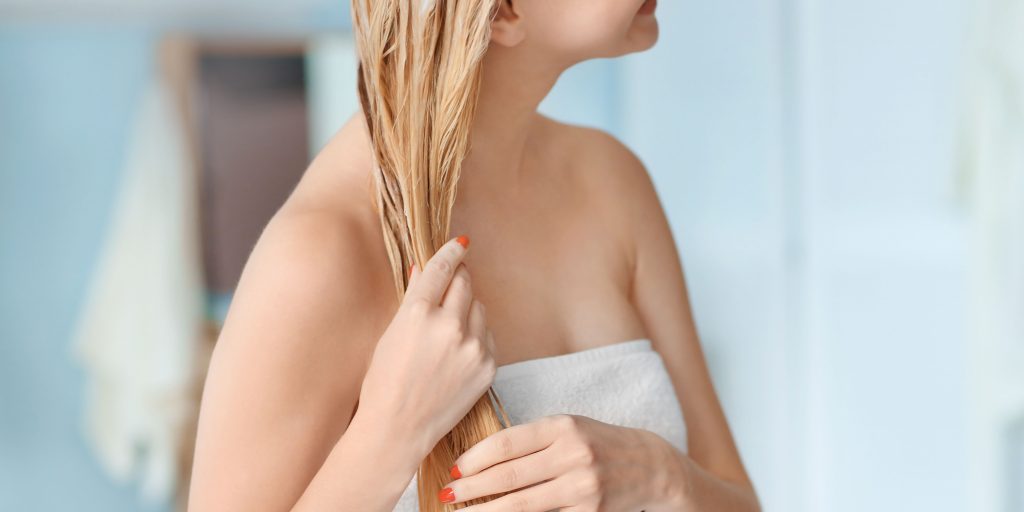 While it may seem logical to apply conditioner to soaking wet hair, it's actually best to do so on damp, towel-dried hair. When your hair is excessively wet, it can dilute the conditioner, making it less effective in providing the desired hydration and nourishment. Use a towel to gently press out the extra water from your hair before applying the conditioner. This will ensure that your hair is in the optimal state to absorb the conditioner. It allows the product to penetrate the hair shaft and provide maximum benefits.
6. Using Inappropriate Conditioner For Your Hair Type
Choosing the right conditioner for your hair type is crucial for achieving the desired results. Different hair types have varying needs when it comes to hydration and nourishment. If you have fine and softer hair, opt for a lightweight conditioner that won't weigh it down. Look for formulations that are specifically designed for fine hair. They provide moisture without compromising volume. On the other hand, if you have thick or coarse hair, consider using a more moisturizing and hydrating conditioner. It combats frizz and adds much-needed moisture. Choosing the appropriate conditioner for your hair type will help address specific concerns. It optimizes the overall health and appearance of your hair.
7. Using Hot Water To Rinse Out The Conditioner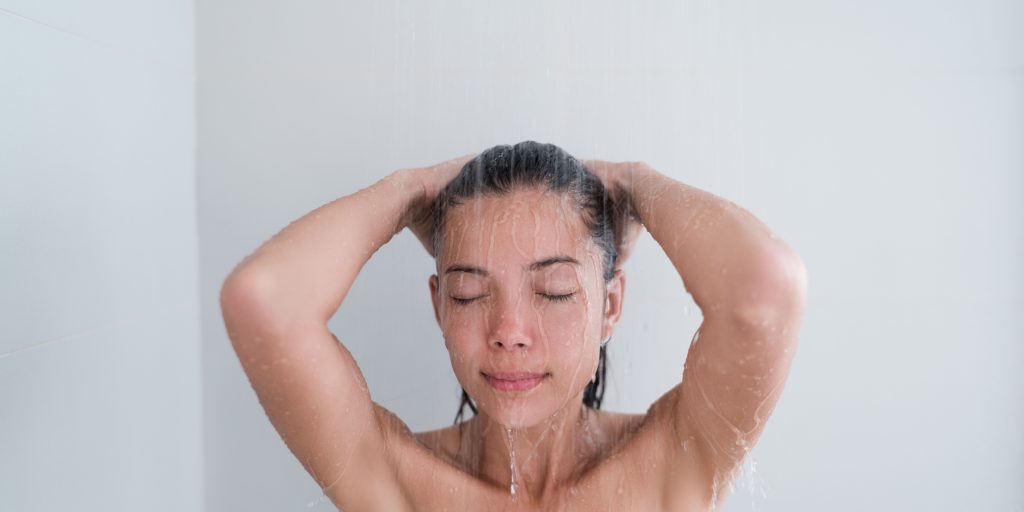 While a hot shower may feel relaxing, using hot water to rinse out the conditioner can have adverse effects on your hair. Hot and warm water can strip away the natural oils and moisture from your hair. This reduces the effectiveness of the conditioner. It's best to rinse your hair with lukewarm or cool water. This maintains the moisture balance and seals the hair cuticles. This will help lock in the nourishment provided by the conditioner, leaving your hair looking shiny, smooth, and healthy.
8. Applying Conditioner Without Rinsing Out Shampoo Properly
To ensure that your hair receives the full benefits of the conditioner, it's essential to rinse out all the shampoo thoroughly before applying it. Shampoo residue left on your hair can create a barrier. This prevents the conditioner from effectively penetrating the hair shaft and delivering its nourishing properties. Make sure to rinse your hair thoroughly until the water runs clear before applying the conditioner. This will allow the conditioner to work its magic. Also, it will provide the desired hydration and nourishment to your hair.
9. Applying Conditioner To Unwashed Hair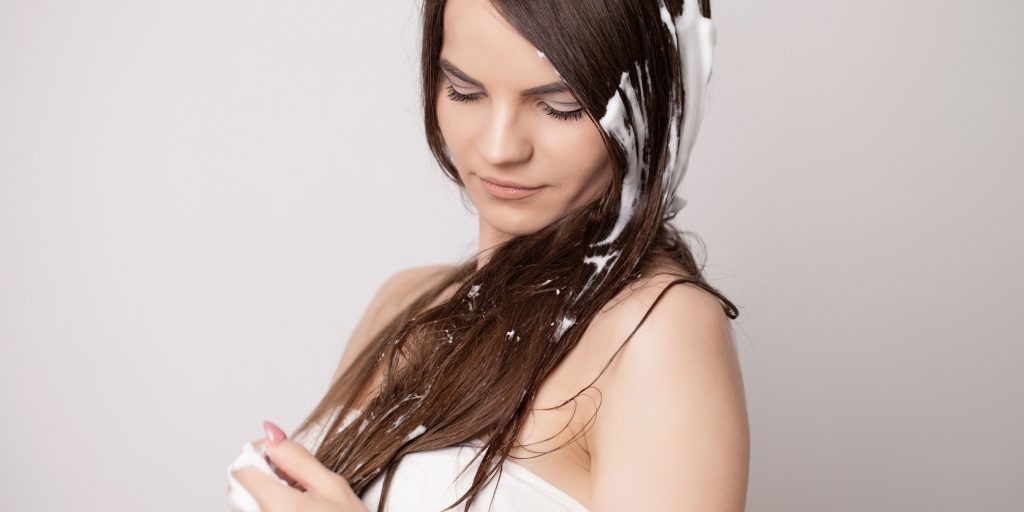 It's important to remember that conditioner is not a substitute for shampoo. Conditioners should be used after shampooing to provide moisture and nourishment to your hair. Applying conditioner to unwashed hair can lead to product buildup. This makes your hair feel heavy and look greasy. To make sure that your hair is tidy and ready to benefit from the conditioner, it is essential to wash it with shampoo before applying the conditioner. This will help keep your hair fresh, healthy, and free from any buildup.
10. Not Experimenting With Leave-In Conditioners
Leave-in conditioners can be a fantastic addition to your hair care routine, particularly if you have dry or damaged hair. Many people hesitate to try leave-in conditioners, fearing that they will weigh down their hair or make it greasy. However, leave-in conditioners are specially formulated to be lightweight. They provide continuous hydration without leaving a heavy residue. Also, this can help detangle your hair, reduce frizz, and protect it from environmental damage. Experimenting with different leave-in conditioners can help you find the one that suits your hair type and addresses your specific needs. So, don't be afraid to give them a try. Discover the benefits they can offer to your hair.
Here's The Right Way To Use Conditioner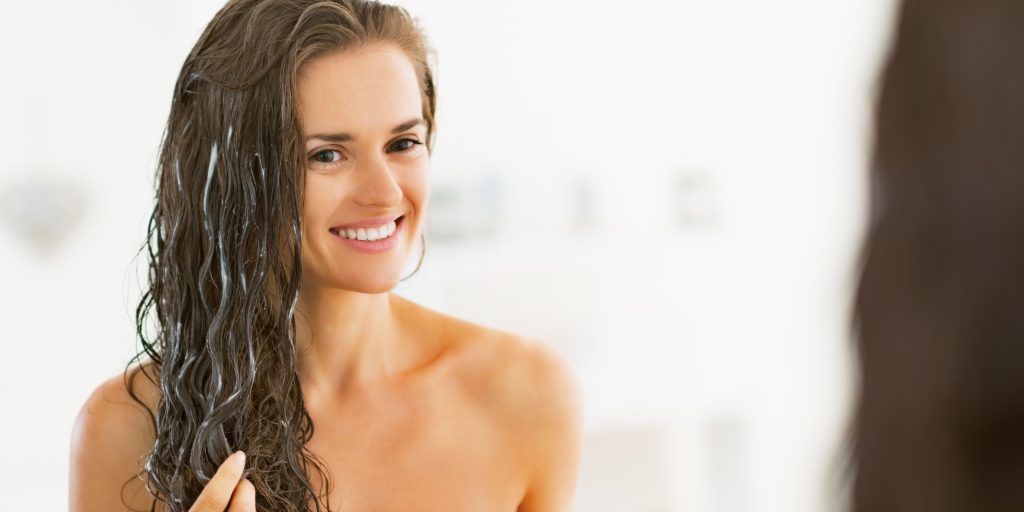 Using conditioner properly is essential for getting the most out of this hair care product. Here's a step-by-step guide on how to use conditioner effectively:
Start with clean hair: Shampoo your hair first to remove any dirt, oil, or product buildup. Rinse out the shampoo thoroughly before moving on to the conditioner.
Squeeze out excess water: Gently squeeze out excess water from your hair. It should be damp, not dripping wet, for the conditioner to work effectively.
Choose the right conditioner: Select a conditioner that suits your hair type and concerns. If you have fine and softer hair, go for a lightweight conditioner, while thick or coarse hair may benefit from a more moisturizing formula.
Measure the right amount: Dispense an appropriate amount of conditioner into your palm. The amount will vary depending on your hair length and thickness. Start with a little and add more if needed.
Apply from mid-length to ends: Begin applying the conditioner from the mid-length of your hair, avoiding the roots. Focus on the lengths and ends, which require more moisture and nourishment.
Leave it on for the recommended time: Check the product label for the respective time to leave the conditioner on your hair. This can vary depending on the specific conditioner you're using. Follow the instructions to allow the conditioner to penetrate and moisturize your hair effectively.
Rinse thoroughly: After the recommended time, rinse your hair thoroughly with lukewarm or cool water. Make sure to dissolve or remove all traces of the conditioner to avoid product buildup.
Style as usual: Proceed with your regular styling routine, whether that involves air-drying, blow-drying, or using other styling products. Your hair should feel soft, smooth, and well-nourished after using conditioner correctly.
Why You Should Not Skip Conditioner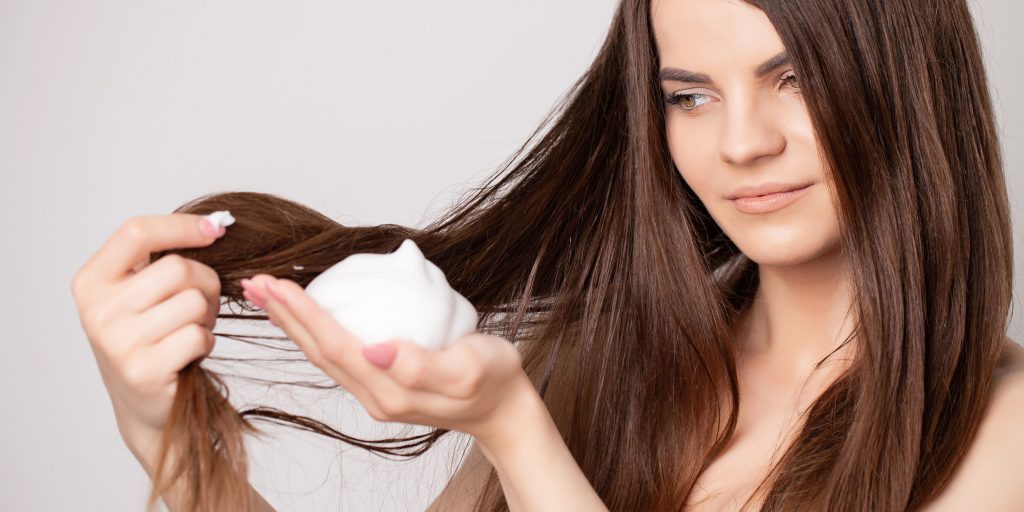 A hair conditioner is a beneficial product that can provide numerous advantages for your hair. Here we'll see some logical reasons why you should use hair conditioner.
Hydration And Moisture: The conditioner helps to replenish and retain moisture in your hair. It contains ingredients such as humectants and emollients. These help to lock in moisture, preventing dryness and brittleness. If you have chemically treated hair and dry hair, this is important for your hair type.
Improved Hair Texture: The conditioner smooths the hair cuticles, making your hair feel softer, silkier, and more manageable. It helps to reduce frizz, making your hair easier to style and giving it a healthier appearance.
Detangling And Ease of Styling: The conditioner makes combing and detangling your hair easier by reducing knots and tangles. It provides slip to the hair, allowing the comb or brush to glide through smoothly. This can help minimize breakage and hair loss during the styling process.
Protection: A hair conditioner can provide a protective barrier on the hair shaft. It shields the hair from environmental and outside damage, such as pollution and UV rays. Some conditioners also contain ingredients that offer heat protection when using styling tools like blow dryers, straighteners, or curling irons.
Nourishment And Repair: Many conditioners contain nourishing ingredients. These include vitamins, proteins, and oils that help to repair and strengthen the hair. These ingredients can penetrate the hair shaft. They provide essential nutrients to promote healthier hair growth and minimize damage.
Enhanced Shine: Conditioners can enhance the natural shine of your hair. They make it look healthier, shiner, and more lustrous. By smoothing the hair cuticles, the conditioner helps to reflect light. This gives your hair a glossy appearance.
Scalp Health: While primarily focused on the hair, a conditioner can also benefit your scalp. It can help moisturize a dry scalp, reduce itchiness, and promote a healthier environment for hair growth.
Infographic- Tips To Keep In Mind While Choosing Conditioner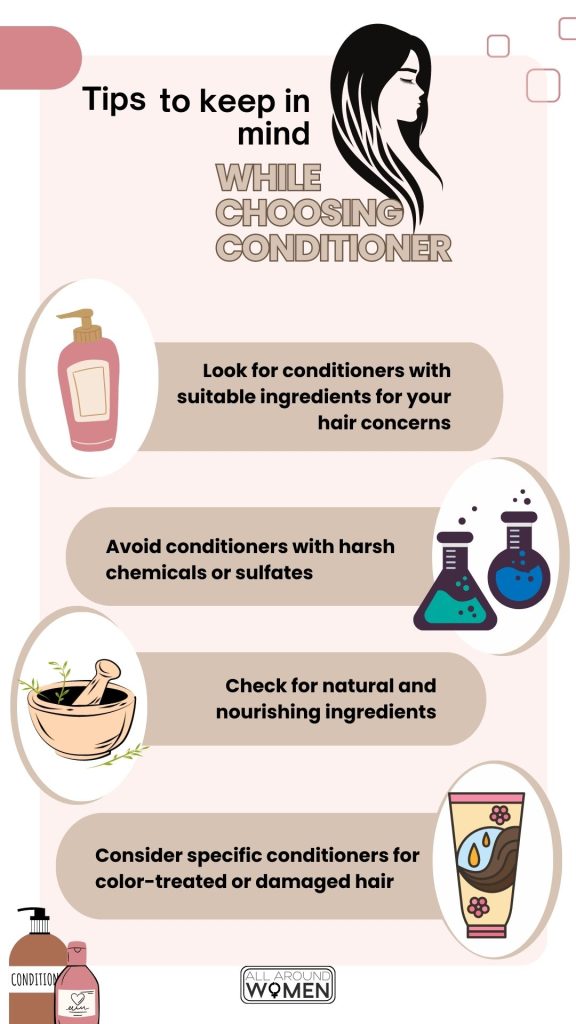 FAQs (Frequently Asked Questions)
Q. How many times should I use a hair conditioner?
A. The frequency of using a hair conditioner depends on your hair type, condition, and personal preference. For most people, using a conditioner 2-3 times a week is sufficient. And, if you have very dry or damaged hair, you may benefit from using it more frequently. Oily hair types may choose to use a conditioner less often.
Q. How long should I leave a conditioner on my hair?
A. The duration of leaving a conditioner on your hair can vary. Some conditioners are designed to be rinsed out immediately after application. However, others can be left and settled down for a few minutes or even overnight. Follow the instructions on the specific conditioner you are using for the recommended duration.
Q. Can I use hair conditioner on my scalp?
A. Hair conditioners are primarily designed for the lengths and ends of the hair, not the scalp. Applying conditioner directly to the scalp may leave it feeling greasy or cause buildup. If you have a dry scalp, add just a little conditioner to the scalp and thoroughly rinse it.
Q. Can I leave hair conditioner in my hair for an extended period?
A. Most hair conditioners are designed to be rinsed out after a few minutes. Leaving conditioner in your hair for an extended period may not provide any additional benefits. It can also make your hair feel greasy or weighed down.
Final Words
Using conditioner properly is crucial for achieving optimal results in hair care. Follow the steps and tips outlined in this article. Make sure that your hair receives the full benefits of this essential product. Choose the right conditioner for your hair type to apply it correctly, and rinse it out thoroughly. Each step plays a significant role in maintaining healthy and beautiful hair. Incorporating these practices into your hair care routine will help you achieve the soft, nourished, and manageable hair you desire. So, embrace the correct use of conditioner and enjoy the benefits of healthier and more vibrant locks.