A lot of people are eager to get a sun-kissed glow as summer approaches and beach vacations increase in frequency. But it's important to find a balance between getting a nice tan and shielding our skin from ultraviolet (UV) radiation's damaging effects. Knowing the UV Index is crucial for achieving this delicate balance. The UV Index is a useful tool for determining ultraviolet radiation's intensity and potential effects on our skin. So let's move on and learn more about the importance of the UV Index for secure and efficient tanning procedures in this post. We will also learn the various ultraviolet radiation levels, how the UV Index is determined, and how to interpret the index to make wise choices about sun exposure through this guide.
What Is UV Index?
The UV Index serves as a gauge for the sun's ultraviolet (UV) radiation levels. Its readings range from 0 to 11+ or higher, with higher numbers denoting more intense ultraviolet radiation. The UV Index is mainly used to explain to individuals the likelihood of sunburn and skin damage from exposure to UV rays.
It's crucial to remember that any degree of tanning signals skin harm when it comes to tanning. The skin's reaction to DNA damage brought on by UV radiation is tanning. The risk of skin cancer and other skin-related problems can therefore be increased by purposefully trying to get tan through exposure to the sun or tanning beds. Despite the fact that there is no particular UV Index range that is prescribed for tanning, it is generally recommended to protect your skin.
What UV Index Is Best For Tanning?
There isn't a UV Index that is "safe" or "ideal" for tanning. The act of tanning itself is an indicator of UV-induced skin damage. Excessive ultraviolet radiation exposure raises the risk of skin cancer, early aging, and other skin-related problems, whether it comes from the sun naturally or from artificial sources like tanning beds.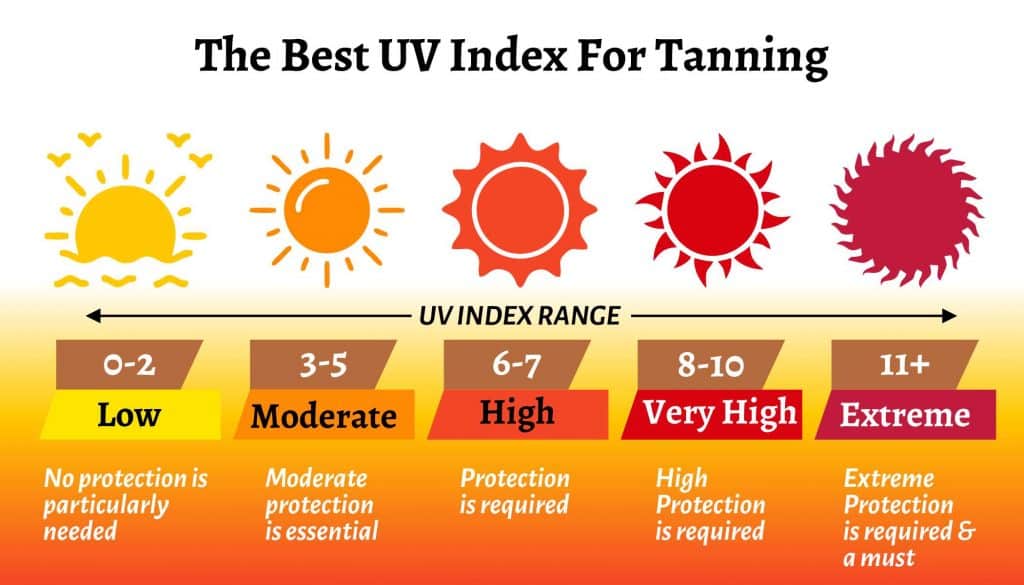 Generally speaking, it is advised to protect your skin from too much UV exposure by taking preventive measures like:
Limiting sun exposure: Stay out of the sun's direct light during the hours of 10 am and 4 pm, when its rays are at their strongest.
Applying sunscreen: Even on cloudy days, cover all exposed skin with a broad-spectrum sunscreen with an SPF of 30 or higher. In the event that you are swimming or perspiring, reapply it every two hours or more frequently.
Wearing sun-protective clothing: To reduce exposure to the sun's rays, cover your skin with long sleeves, long pants, and a wide-brimmed hat.
Seek out shade: Avoid the sun, especially at its most intense times.
Tip: It is not safe to use tanning to get the look you want. Think about using self-tanning products or spray tans as safer UV-free alternatives if you want to look tanned. Always put your skin's health first and take the appropriate precautions to reduce the threats brought on by UV radiation.
Estimating Skin Type And Tanning Ability
It's crucial to remember that determining skin type and tanning ability is a subjective procedure, and the most accurate assessment would come from a dermatologist or skincare expert. To evaluate your skin type and tanning prowess, you can check out the Fitzpatrick scale. The Fitzpatrick scale, which divides skin type into six groups and takes into account the skin's reaction to sun exposure, including tanning and blistering, uses six categories to describe different skin types.
A condensed version of the Fitzpatrick scale is shown below:
Skin Type I
Very fair skin that frequently has freckles and always burns readily. Skin cancer risk is higher in those with Type I skin because they are more vulnerable to UV damage.
Skin Type ll
Fair skin that burns readily but, with sun exposure, can develop a light tan. There is still a significant danger of sunburn and sun damage for people with Type II skin.
Skin Type III
Light to medium skin that can progressively tan to a light to medium hue and burns lightly. The risk of sunburn and solar damage is moderate for Type III people.
Skin Type IV
Medium to olive skin that tans easily to a moderate or dark hue and burns little. Those with Type IV skin are less likely to get sunburned.
Skin Type V
Skin tone that is darker rarely burns and tans quickly to a dark shade. People with Type V skin are less likely to get sunburned and develop sun damage.
Skin Type VI
Incredibly darkly pigmented skin that tans dramatically to a black tone and seldom ever burns. The last chance of sunburn and sun damage exists among those with Skin Type VI.
Do Remember: Your ability to tan may also be influenced by your skin type, genetics, current tan, and recent sun exposure. Excessive sun exposure without adequate protection can cause sunburn and skin damage and raise your risk of developing skin cancer regardless of your skin type.
Factors That Impact Your Tanning Plan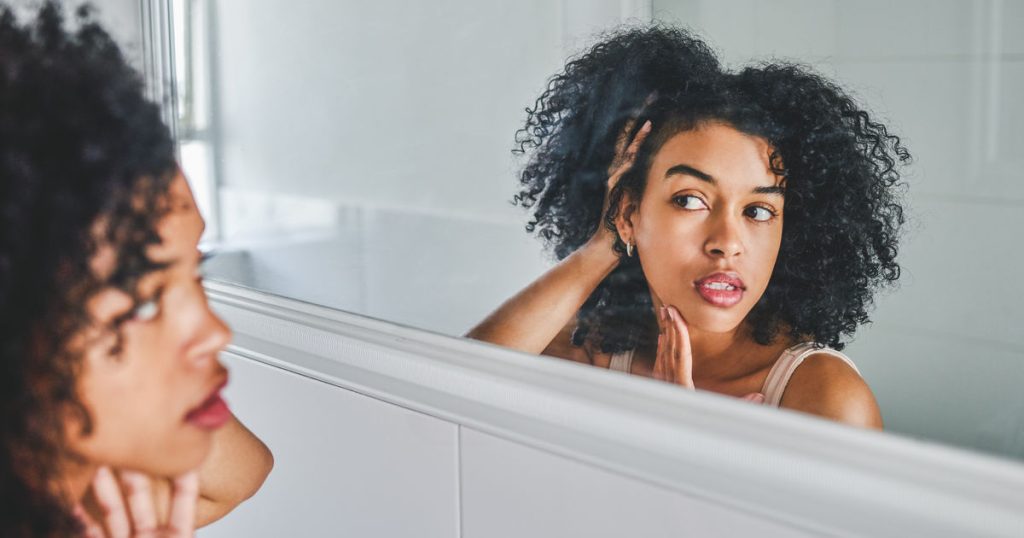 Your plans for tanning and how your skin reacts to sun exposure can both be affected by a number of variables. Take these aspects into consideration when creating a tanning program that is both safe and effective.
The following are important factors to bear in mind:
Skin Type
As was already said, your skin type greatly affects how your skin reacts to the sun. The sensitivity to UV radiation and tanning potential of various skin types differ. You can choose the right amount of sun exposure and the right protection measures by knowing your skin type.
Sunscreen And Sun Protection
Using sunscreen to shield your skin from damaging UV radiation is essential. High SPF (Sun Protection Factor) sunscreen should be liberally applied, and it should be reapplied every two hours or more frequently if you are swimming or perspiring. Additional UV protection can also be obtained by using hats, sunglasses, and long-sleeved clothes.
Time Of Day
UV radiation strength varies throughout the day, although the peak periods are normally between 10 a.m. and 4 p.m. It is generally advised to avoid sun exposure during these peak times and instead choose early morning or late afternoon when the sun is less intense if you want to get a tan.
Location And Altitude
Both the altitude and geographic location have an impact on the intensity of UV radiation. UV rays are typically greater at higher elevations and in close proximity to the equator. Take extra measures and moderate your sun exposure if you are in an area with greater UV intensity.
Medication And Medical Conditions
Antibiotics and several acne drugs, for example, can make your skin more sensitive to the sun. In addition, certain medical diseases, such as photosensitivity disorders, can make sunburns more likely. If you have any questions about how specific medications or health issues might affect your plans to tan, speak with your healthcare physician.
While spending time outdoors, it's critical to prioritize sun safety and take the necessary precautions to protect your skin.
Sunbathing Calculator Calculation Chart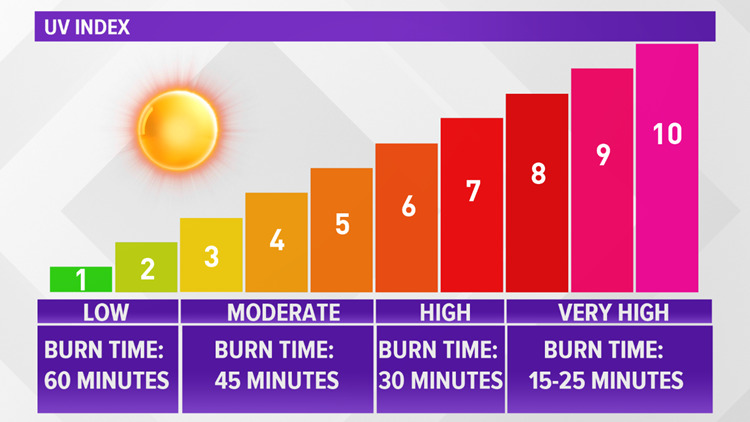 A technique or tool called a sunbathing calculator is used to calculate the safe amount of time to spend in the sun based on a number of variables. It estimates the amount of time a person can spend outside without running the risk of overexposure to the sun's damaging ultraviolet (UV) rays by taking into consideration factors such as sunlight intensity, height, reflecting ground, skin phototype, and sunscreen SPF.
A sunbathing calculator seeks to assist people in making wise decisions regarding sun protection by taking these aspects into account and offering advice on ethical sunbathing practices. It's vital to remember that a sunburn calculator only provides rough estimates and shouldn't be used in place of medical professionals' or dermatologists' individual recommendations. It is also essential to follow other sun safety precautions, such as finding shade, putting on protective clothes, and reapplying sunscreen.
| | | | |
| --- | --- | --- | --- |
| Altitude | Reflective Ground | Skin Phototype | Sunblock SPF |
| Low (Beach or lower than 1000 meters) | Yes (Swimming or on reflective surfaces) | Type I (Very fair skin, always burns, never tans) | 1 (No sunblock or minimal protection) |
| High (Higher than 1000 meters) | No (Non-reflective surfaces) | Type II (Fair skin, burns easily, tans minimally) | 15 (Moderate protection) |
| | | Type III (Medium skin, sometimes burns, gradually tans) | 30 (Good protection) |
| | | Type IV (Olive skin, rarely burns, tans easily) | 50 (High protection) |
| | | Type V (Brown skin, very rarely burns, tans easily) | |
| | | Type VI (Black skin, almost never burns, tans easily) | |
| | | | |
Sunlight Intensity | Altitude | Reflective Ground | Skin Phototype | Sunblock SPF | Time (minutes)
Low | Low | No | Type I | 1 | 10-15
Moderate | Low | No | Type II | 15 | 20-25
High | Low | No | Type III | 30 | 30-35
High | High | No | Type IV | 30 | 25-30
High | High | Yes | Type V | 50 | 20-25
High | High | Yes | Type VI | 50 | 15-20
Depending on various factors, such as individual sensitivity to the sun, weather conditions, and personal preferences, these are approximate estimates. Sunburn and overexposure to UV rays can be avoided by listening to your body and adjusting your sunbathing time.
Can You Get Tan With A UV Index Of 5?
Yes, with a UV index of 5, tanning is indeed achievable. The tanning process can still be aided by mild UV exposure, as indicated by a UV index of 5. It's crucial to remember that individual factors, such as skin type, length of sun exposure, and use of sun protection, might influence the outcome of tanning. Despite the fact that a UV index of 5 may offer a modest amount of UV radiation for tanning, it's still important to practice sun safety. This includes wearing sunscreen and taking rests in the shade to reduce the danger of sunburn and skin damage.
Pre Tanning Skin Care Routine
Getting your skin ready before tanning can help you get better results and reduce your risk of getting burned or damaging your skin.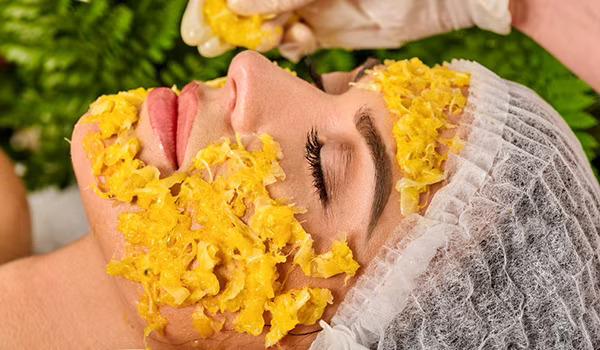 You can use the following skin care regimen before tanning:
To get rid of dead skin cells, exfoliate your skin a day or two before tanning. This makes a surface that is smooth and tans evenly. Focus on areas with rough skin, including the elbows and knees, with a soft scrub or exfoliating mitt.
Hydrated skin tans more evenly and might help your tan last longer if you moisturize. After exfoliating, apply a moisturizer or lotion all over your body. Look for a moisturizer that is thin, non-greasy, and preferably free of any additional smells that can irritate the skin.
Shave or wax. If you want to get rid of body hair beforehand, do it the day before. Prior to tanning, the skin may become itchy and irritable if waxed or shaved.
Avoid applying perfumes, deodorants, or any other scented products before tanning because they may interact with UV rays and result in skin irritation or discoloration.
Use sunscreen to get a tan outside, and cover any exposed skin with a broad-spectrum sunscreen with a high SPF. Sunburn is avoided, and your skin is shielded from damaging UV radiation. If you are tanning your skin, use a sunscreen that has been specially developed for the face.
Post Tanning Skin Care Routine
If you want to keep your skin healthy and extend the tan's life, you need to take care of it after tanning.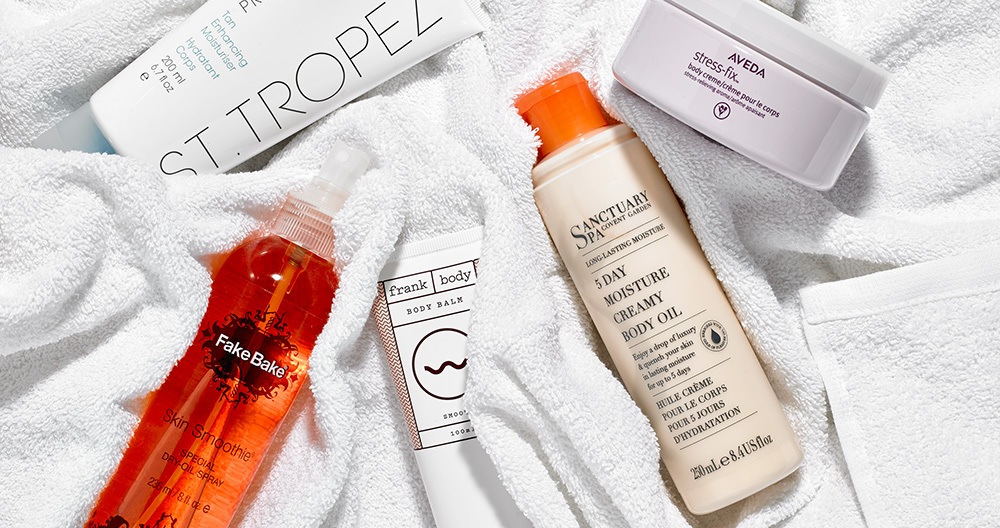 You can follow the following skin care regimen after tanning:
Apply a moisturizer to your skin after tanning to hydrate and nourish it. Look for a lightweight, non-comedogenic, and preferably fragrance-free moisturizer. In order to avoid dryness and peeling, which can result in an uneven or rapidly fading tan, moisturize.
Drink a lot of water to stay hydrated. In addition to looking healthier, hydrated skin also prolongs the life of your tan.
Avoid activities that generate excessive heat or friction. Steer clear of activities that produce excessive heat or friction, such as hot showers, saunas, or vigorous towel rubbing. These could cause your skin to itch and remove your tan.
After tanning, use loose-fitting clothing to reduce friction and let your skin breathe. Wearing restrictive clothing may cause your skin to brush against it, thus fading your tan.
It's critical to continue shielding your skin from UV rays even after tanning. Before venturing outside, especially if you're exposed to the sun, use a broad-spectrum sunscreen with a high SPF. Sunscreen lowers the risk of skin damage and helps prevent sunburn.
Understanding The Risk Of Tanning
To make wise choices about sun exposure, it is essential to understand the risks of tanning. Here are some important things to think about:
Skin Damage: Both short-term and long-term skin damage can result from exposure to UV radiation from the sun or tanning beds. Sunburn, early aging (wrinkles, sagging, and age spots), and a higher risk of skin cancer can all result from it.
Skin Cancer: Skin cancer growth is the main risk connected to tanning. Including melanoma, the most deadly form of skin cancer, UV radiation is a proven carcinogen and is the main contributor to skin cancer.
Sunburn: Skin damage brought on by too much UV exposure can be seen as sunburn. It happens when UV radiation damages the DNA of the skin, resulting in redness, discomfort, and peeling. Sunburn should be avoided as it raises the chance of developing skin cancer.
Uneven Tanning: Tanning does not ensure that you will have an even or appealing tan. The result can be influenced by variables like the skin type of the individual, UV intensity, and sun protection measures. Skin that has been tanned unevenly may seem spotty or discolored.
Damage: Damage that builds up over time as a result of sun exposure and tanning. Whether you burn or tan, repeated or extended exposure raises the risk of skin damage.
Alternative Ways Of Tanning
There are various alternatives available if you want to develop a tan without subjecting your skin to damaging UV rays. Without the dangers of sun exposure or tanning beds, these techniques can produce a tanned appearance.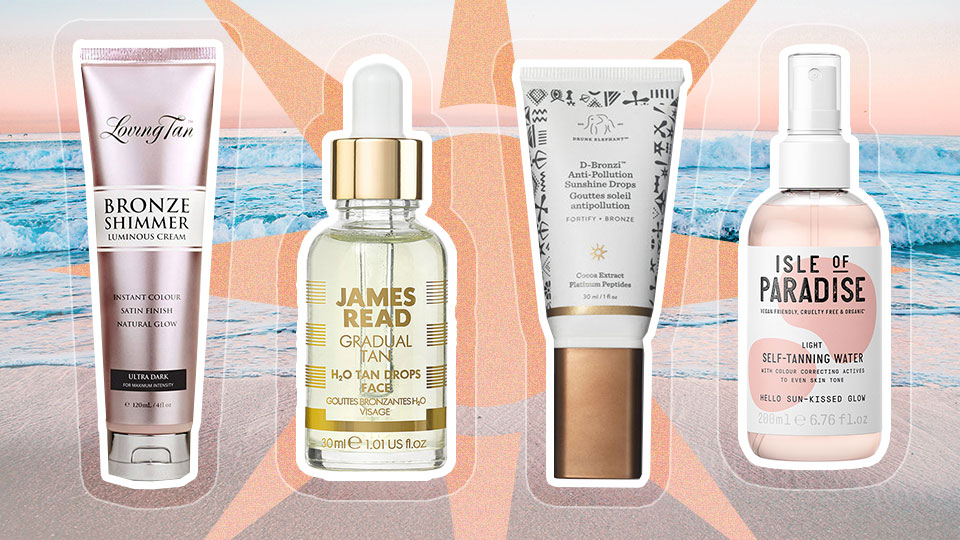 Best Alternative Ways Of Tanning
Spray Tanning
A professional utilizing a spray gun or booth will apply a thin mist of self-tanning solution to your body. DHA, a component of the solution, interacts with your skin to give it a tan-like appearance. Spray tanning provides an even application and may be tailored to your preferred tan depth. When you want a professional touch or for important occasions, it's a popular choice.
Bronzing Makeup
Cosmetics with bronzing properties, such as creams, powders, or tinted moisturizers, can give the illusion of a temporary tan. These products are applied to the face or body to improve the skin's color and give it a sun-kissed shine.
Tanning Lotions Or Oils
Some cosmetic companies sell tanning creams or oils that give the skin a light color. These cosmetics frequently have elements that provide an instant color while also moisturizing or nourishing the skin. They can be put on the skin and removed whenever needed.
FAQs [Frequently Asked Questions]
Q. Which UV index works best for tanning?
A. A person's tolerance level and skin type will determine the appropriate UV index for tanning. The common consensus is that a UV index of 3 or above is sufficient for tanning.
Q. What is UV index?
A. A measurement of the UV (ultraviolet) radiation from the sun is called the UV index. It provides information on the amount of UV rays that reach the Earth's surface and aids in determining the likelihood of skin damage and sunburn.
Q. When the UV index is high, can you still get a tan safely?
A. Tanning in an area with a high UV index increases the risk of skin damage and sunburn. Generally speaking, it's best to avoid being in the sun too much between 10 a.m. and 2 p.m.
Q. When the UV index is low, can I still tan?
A. When the UV index is low, tanning is indeed achievable. However, the likelihood of sunburn diminishes, and it could take longer to develop a noticeable tan. Using sun protection measures and shielding your skin from UV rays is still crucial.
Q. Can I use sunlamps or tanning beds to get rid of tan?
A. Artificial UV radiation is produced by tanning beds and sunlamps, raising the risk of skin damage and cancer. It is typically advised to avoid or minimize the use of tanning beds and to use natural sunshine instead while wearing appropriate sun protection.
Conclusion
So, friends understanding the UV Index and using the right pre- and post-tanning skincare is crucial when it comes to tanning in order to have a healthy, sun-kissed look while reducing the hazards connected to excessive UV exposure. Hence, by monitoring the UV Index, you can determine when tanning is most effective when ultraviolet radiation is modest and prevent peak hours when it is highest.
Additionally, adopting a pre-tanning skincare regimen that involves utilizing broad-spectrum SPF sunscreen, donning protective clothing, and donning sunglasses and hats can add an additional layer of security. After tanning, the skin has to be moisturized, lost moisture is replaced, and excessive sun exposure is prevented. Remember that getting a nice tan takes time, so patience is essential.