In our daily lives, there are habits that unknowingly harm our skin, like neglecting sunscreen, picking at blemishes, and skipping moisturizers for oily skin can lead to breakouts, premature aging, and other skin concerns. Additionally, using dirty pillowcases can transfer dirt and bacteria to our skin, while neglecting dry skin can cause damage and accelerated aging. Awareness and simple changes like proper cleansing, regular sunscreen use, moisturization, and clean pillowcases can protect and nourish our skin for a healthier, more radiant complexion. It is time to break free from these damaging habits and prioritize our skin's well-being.
Common Habits That Harm Your Skin
Are you ready to dive into some surprising habits that are slowly damaging your precious skin? Do not worry, we have got you covered! Let's explore these sneaky habits and discover ways to protect your skin.
Hot Showers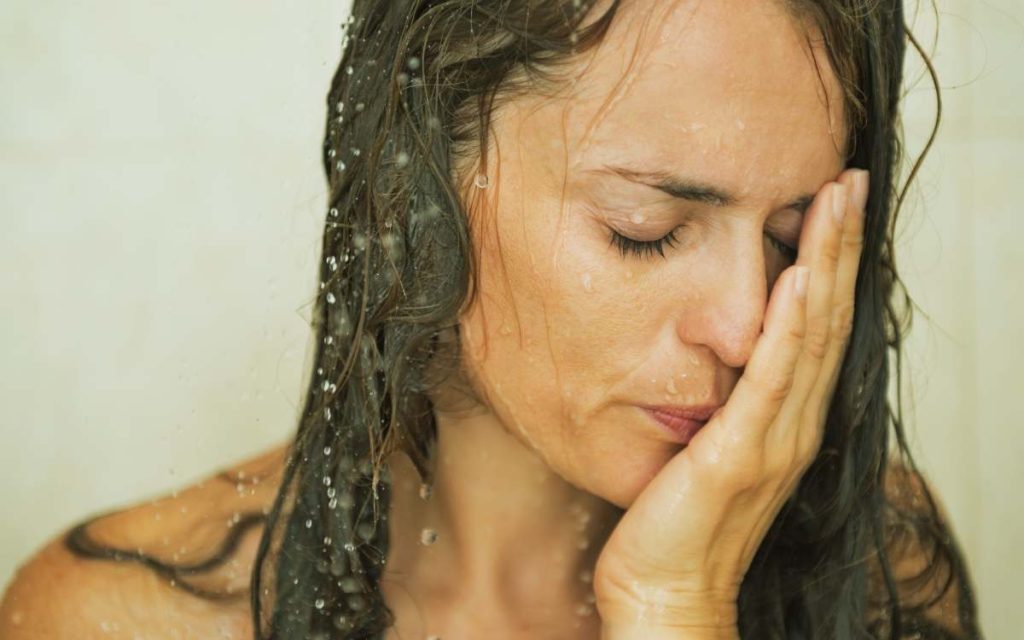 The soothing warmth of a hot shower can be incredibly tempting, but did you know it may actually harm your skin? Extremely hot water can strip away natural oils and leave your skin dry and irritated. Consider lowering the temperature to lukewarm and keep those showers short and sweet to protect your skin's natural moisture. After your shower, dry your skin with a soft towel instead of vigorously rubbing it, as this can further irritate the skin. Apply a moisturizer immediately after to lock in hydration and replenish the moisture lost during the shower. By being watchful of the water temperature and duration of your showers, you can help maintain the health and integrity of your skin.
Repetitive Face Movement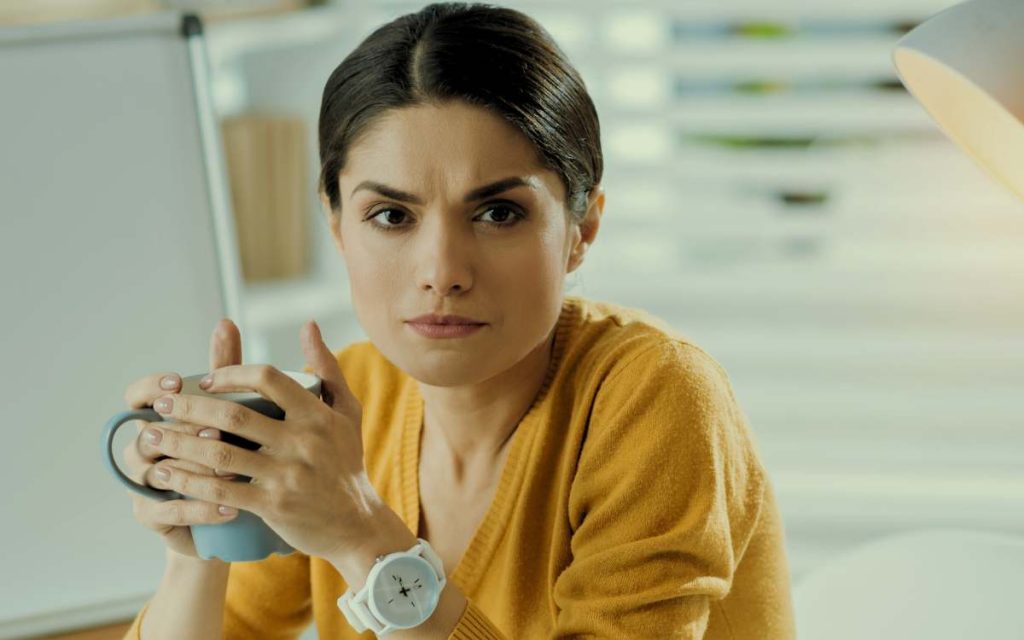 Making facial movements and expressions, such as squinting, frowning, or constantly raising eyebrows, can help in the development and origins of lines and wrinkles on the face. These movements create tension in the underlying muscles, and over time, the repeated folding and creasing of the skin can lead to permanent lines. To reduce the impact of these habits, it is crucial and important to be mindful of our facial expressions and make a conscious effort to relax the facial muscles. Practicing techniques like facial massages, regular breaks from screens, and incorporating stress-reducing activities into our daily routine can help minimize the effects of repetitive face movements. It can also promote smoother, more youthful-looking skin.
Talking On The Phone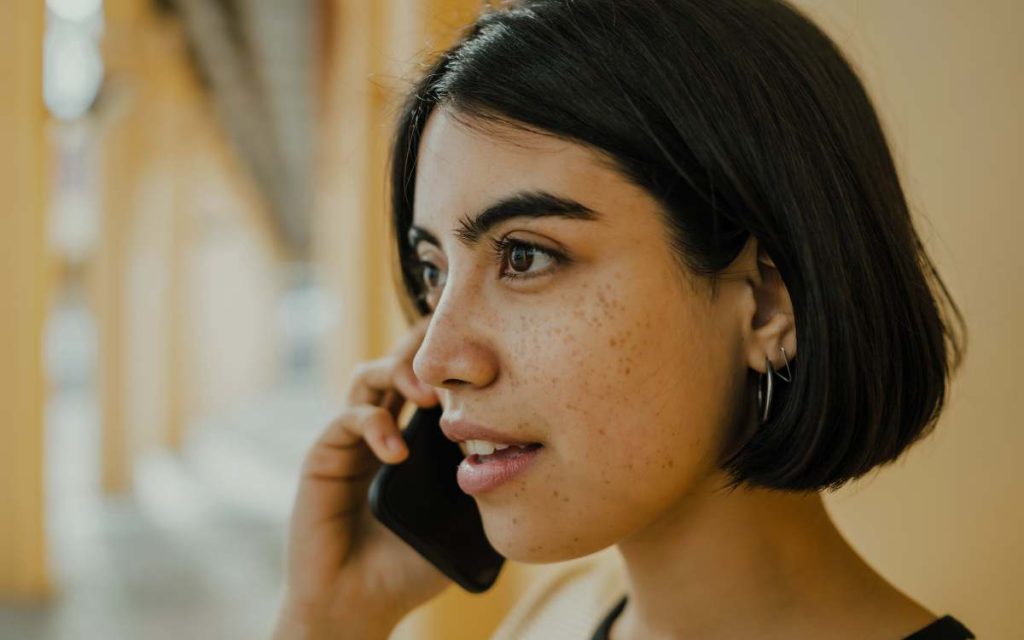 Talking on the phone can inadvertently harm your skin as bacteria, dirt, and oil from the phone's surface can transfer onto your skin during conversations. This transfer of impurities can clog pores, leading to breakouts and skin irritation. To ignore this risk, it is essential to regularly clean your phone screens and consider using hands-free options whenever possible. By taking these precautions, we can reduce the exposure of our skin to potentially harmful substances and maintain a clearer and healthier complexion.
Getting Hair Products On Your Face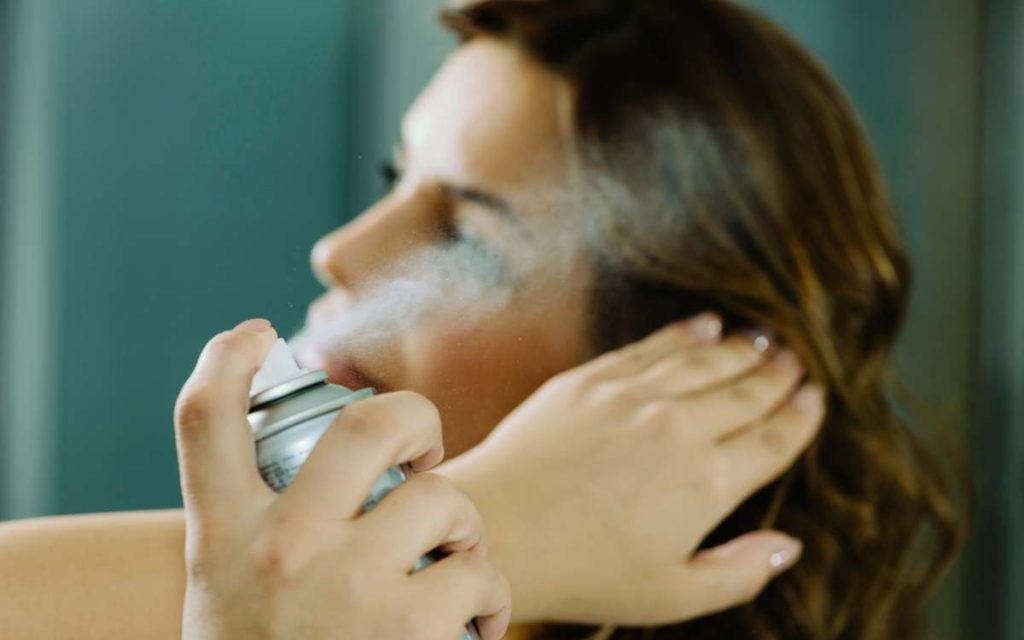 Getting hair products on your face can have negative effects on your skin. Many hair products, such as styling gels, sprays, and oils, contain ingredients that can clog pores and lead to breakouts and acne. When these products come into contact and touch with your facial skin, they can transfer oils, chemicals, and residue, creating an environment that promotes the development of blemishes.
To prevent this, it is important to be aware of how you apply and handle hair products. Avoid letting them directly touch your face and take care to protect your skin during styling. Consider using a headband or towel to shield your face when applying products, and always wash your hands thoroughly afterward. By keeping hair products off your face, you can minimize the risk of pore-clogging and maintain clearer, healthier skin.
Dirty Pillowcases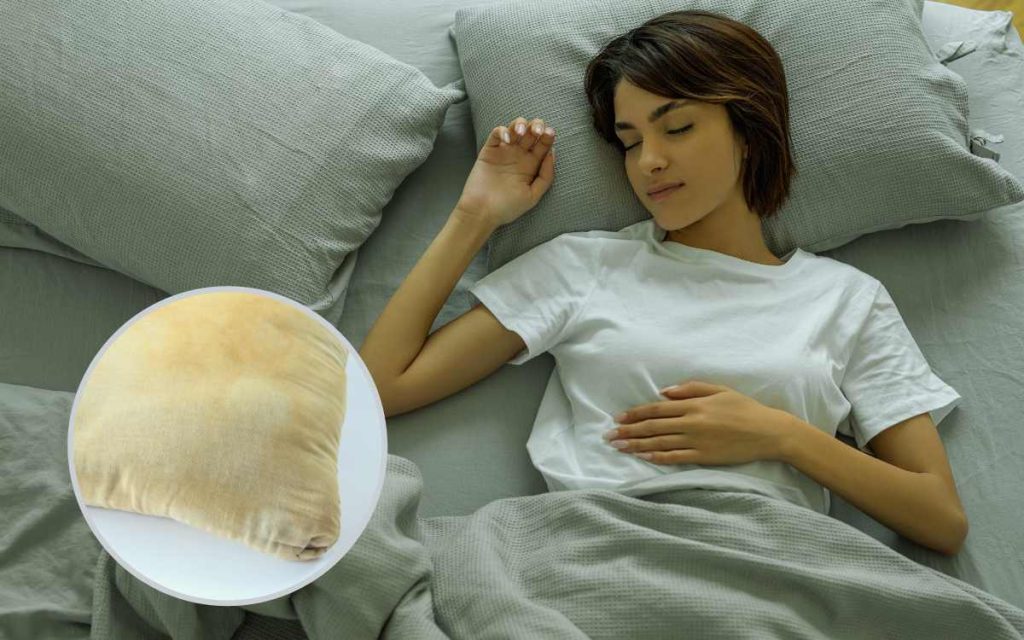 Dirty pillowcases can have a detrimental impact on the health of your skin. Throughout the night, pillowcases accumulate dirt, oil, sweat, and bacteria from our hair and face. When we rest our faces on these unclean surfaces, it can lead to clogged pores, breakouts, and skin irritation. The accumulation of dirt and bacteria on pillowcases can transfer onto your skin, causing inflammation and acne. Regularly changing and washing pillowcases, ideally, once a week, can help maintain a clean sleep environment and minimize the transfer of impurities to our skin. By practicing good pillowcase hygiene, we can promote clearer, healthier-looking skin.
Caffeine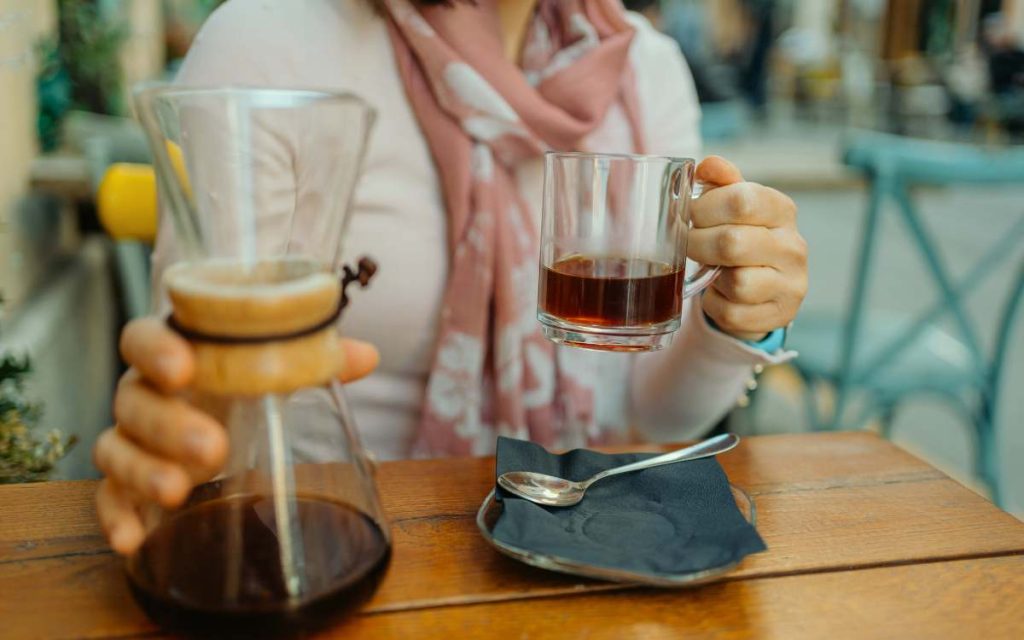 That morning cup of coffee or tea can be a delightful pick-me-up, but excessive caffeine intake can dehydrate your skin. You know this, right? Excessive caffeine intake or dependency can lead to dehydration, resulting in dry and dull-looking skin. Caffeine can also stimulate the release of stress hormones, potentially worsening acne and oily skin conditions. On the other hand, it also has antioxidant effects that assist in repairing the skin from radical damage and decreasing inflammation. In skincare products, caffeine is often used to constrict blood vessels and reduce puffiness. When consumed in moderation and balanced with adequate hydration, caffeine can be enjoyed without significantly harming the skin.
Drinking Too Much Alcohol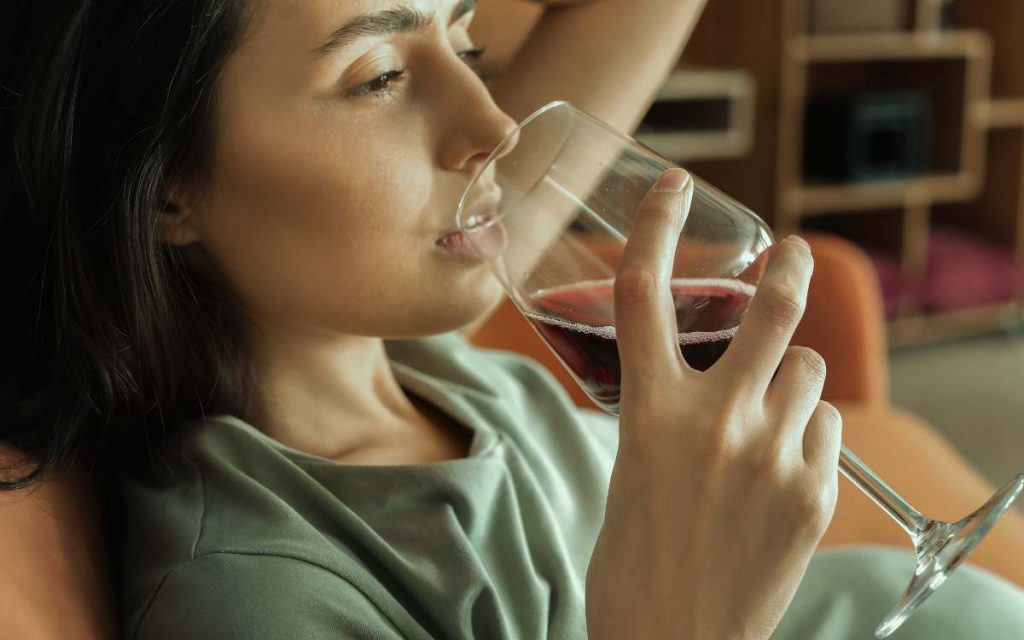 While it is enjoyable to relax with a glass or two on occasion, frequent alcohol use might harm your skin. As a diuretic, alcohol causes dehydration, which can produce dryness, dullness, and a lackluster complexion. It also inhibits collagen production, hastening the emergence of signs of getting older such as pores and wrinkling. Alcohol dilates blood vessels, causing face redness and flushing, particularly in those with rosacea. Additionally, it can disrupt the skin's oil balance, leading to increased oiliness, clogged pores, and acne breakouts. To maintain healthy skin, it is important to drink alcohol in moderation and stay properly hydrated. You should also follow a consistent skincare routine to mitigate the negative impact of alcohol on the skin.
Excess Intake Of Sugar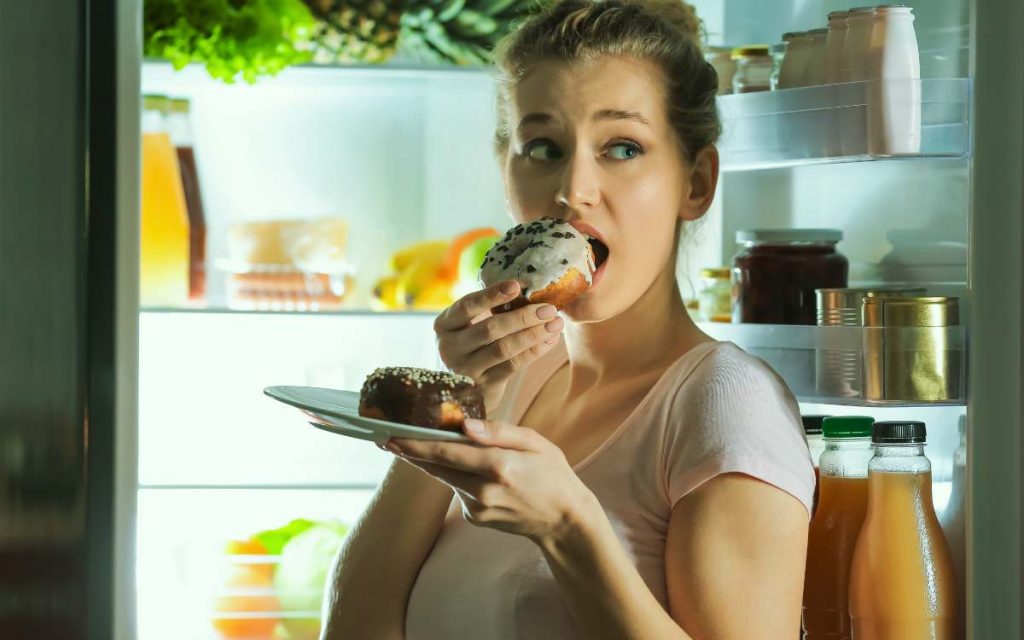 We all have a sweet craving, but eating too much sugar can have a bad influence on your skin. Sugar consumption causes glycation, a process in which sugar molecules bond to collagen and elastin fibers, resulting in the production of Advanced Glycation End products (AGEs). AGEs contribute to the breakdown of collagen and elastin, resulting in a loss of skin elasticity and the formation of wrinkles. Furthermore, excessive sugar consumption can cause inflammation in the tissues of the body. It can manifest as redness, acne, and other inflammatory skin disorders. To maintain healthier skin, it is important to limit sugar intake and opt for a balanced diet rich in fruits, vegetables, and whole foods.
Exfoliating Dry Skin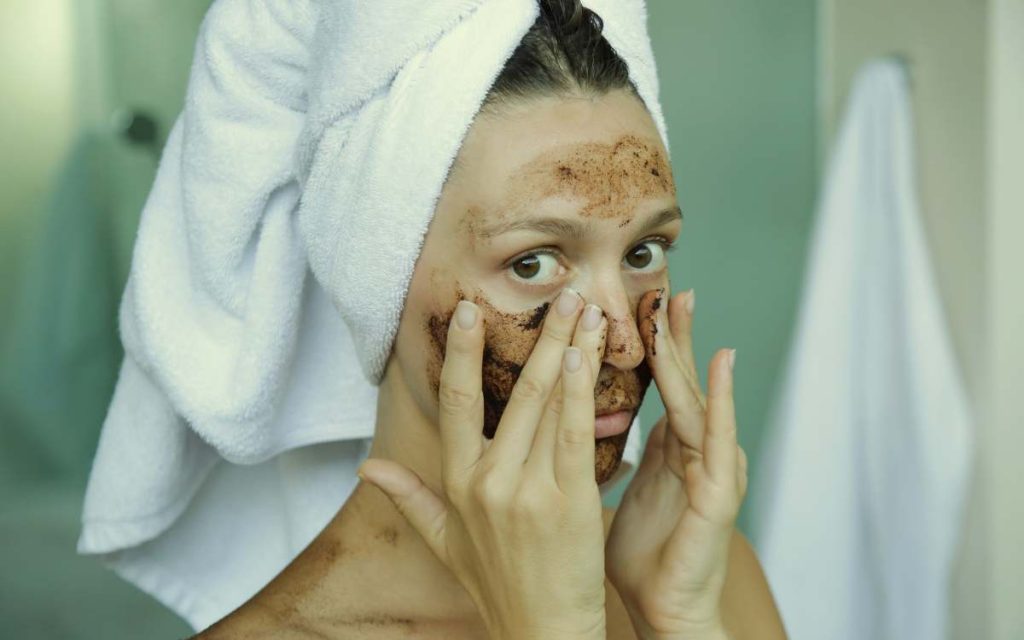 Exfoliating dry skin can be beneficial for improving its texture and appearance. Dry skin tends to amass dead skin cells on its outer layer, giving it a dull and gritty appearance. By exfoliating, we gently remove these dead skin cells, allowing fresh and healthy skin to emerge. Exfoliation also helps to stimulate cell turnover, promoting the growth of new skin cells. However, it is crucial to approach exfoliation with caution, especially for dry skin. Gentle exfoliation methods, such as using a soft brush or mild exfoliating scrubs, are recommended to avoid over-exfoliation and further drying out the skin. Following up with a moisturizer is essential to restore hydration and protect the newly exposed skin.
Dirty Makeup Brushes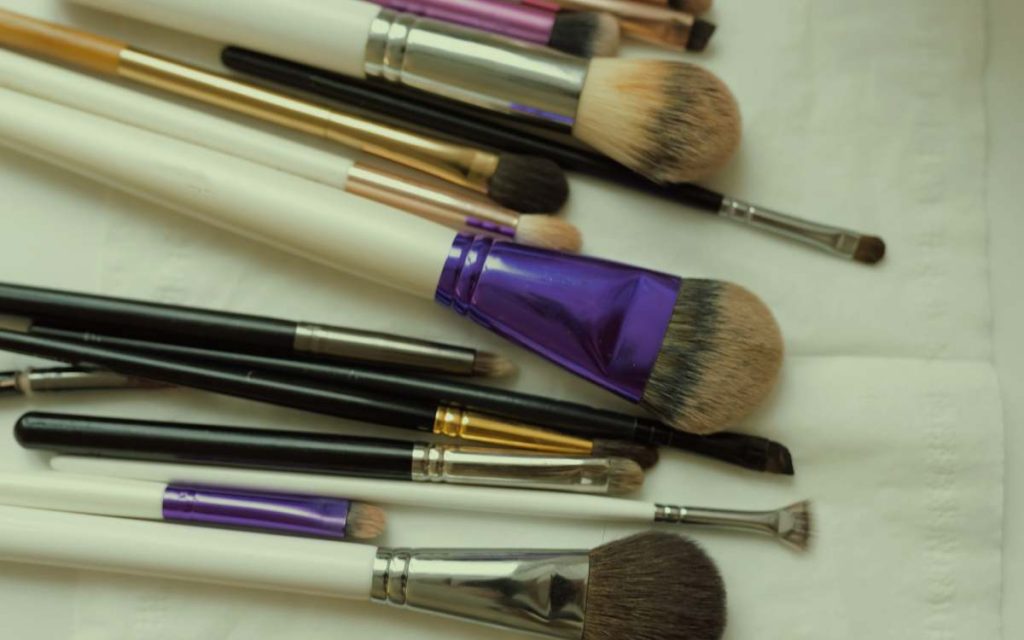 Let's talk about the not-so-glamorous side of makeup: dirty brushes. Using dirty makeup brushes can wreak havoc on your skin. Imagine all the old makeup, oils, and bacteria that accumulate on those bristles. When you apply makeup with those brushes, you are essentially spreading those impurities onto your face. It can result in blocked pores, acne, and irritation of the skin.
But fear not! The solution is simple: regular brush cleaning. Take a few minutes to clean your brushes with a gentle cleanser or mild soap. Rinse thoroughly, reshape the bristles, and let them dry completely. By keeping your brushes clean, you'll ensure a flawless makeup application and happier, healthier skin. So, let's make brush cleaning a regular part of our beauty routine and give our skin the love and care it deserves.
Some Other Factors That May Also Affect Your Skin
Not Applying Sunscreen
Neglecting Sunscreen: Skipping sunscreen altogether or using inadequate amounts can significantly diminish its effectiveness.
Forgetting To Reapply: Sunscreen should be reapplied every two hours, especially if you are sweating or swimming.
Stress & Lack Of Self-Care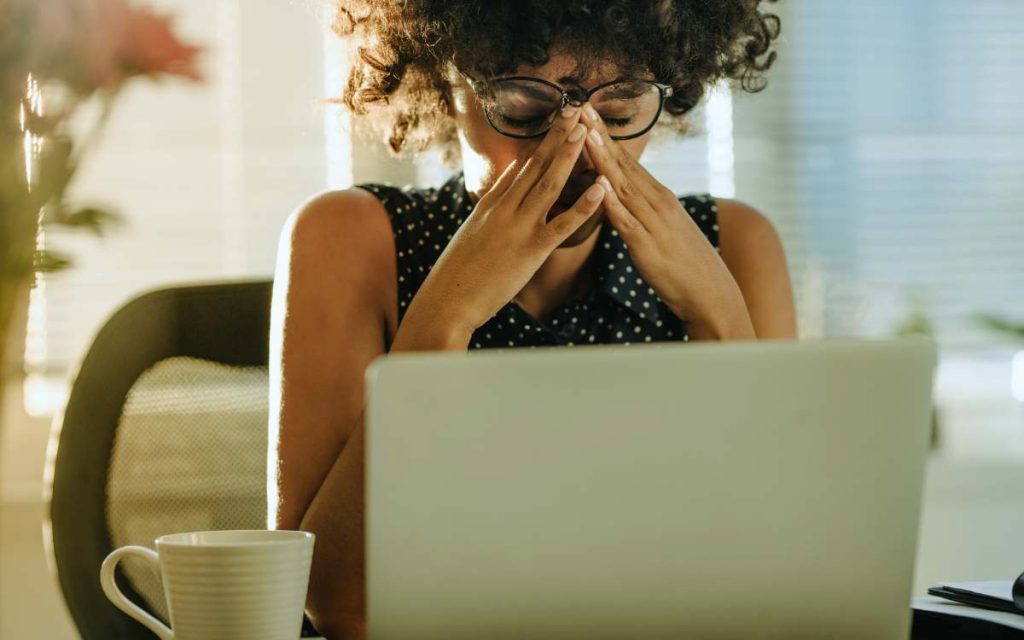 Chronic stress can contribute to various skin issues, including acne, eczema, and psoriasis.
Neglecting self-care practices like proper skincare, relaxation, and stress management can affect your skin's health.
Lack Of Hydration
Drinking not enough water can leave your skin dehydrated, making it appear dry, flaky, and less elastic.
Not drinking enough amount of water each and every day helps maintain skin hydration and overall health.
Poor Diet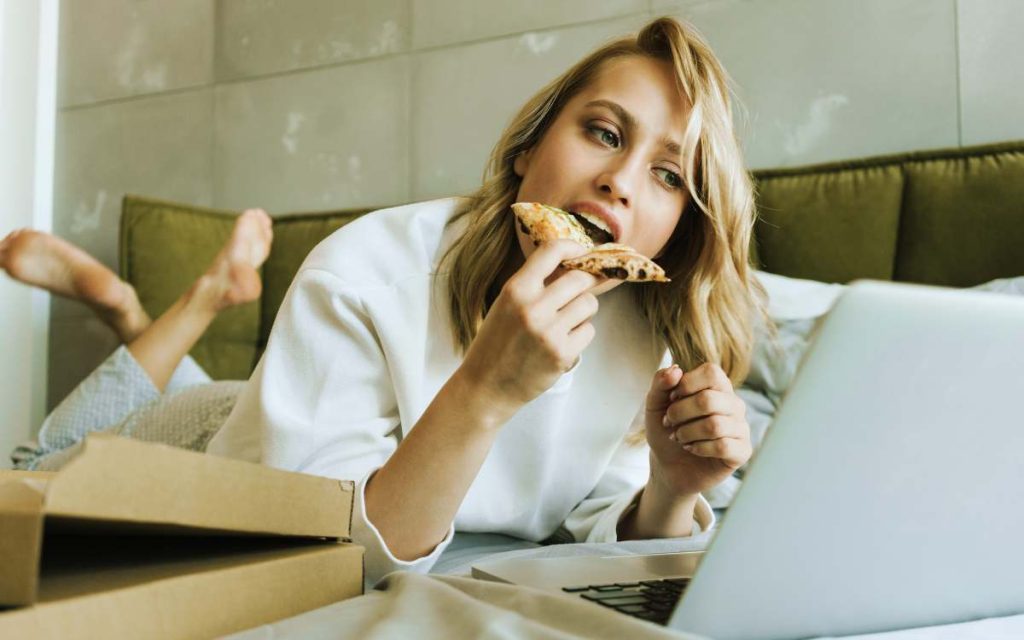 Nourish Your Skin From Within: The Impact of Poor Diet A healthy diet is not just crucial for your overall well-being but also plays a role in maintaining vibrant, youthful skin. Poor dietary choices can have negative consequences
Avoid Processed & Fried Foods: Consuming a lot of processed and fried foods can promote inflammation in the body, which can manifest as skin redness, acne, and uneven skin tone.
Lack Of Essential Nutrients: A deficiency in vitamins, minerals, and antioxidants can rob your skin of its natural glow and resilience.
Touching Your Face
Touching your face frequently can transfer dirt, bacteria, and oils from your hands to your skin, potentially leading to breakouts and infections.
Try to avoid touching your face unless necessary, and wash your hands regularly.
Infographic – Mistakes That Are Slowly Ruining Your Skin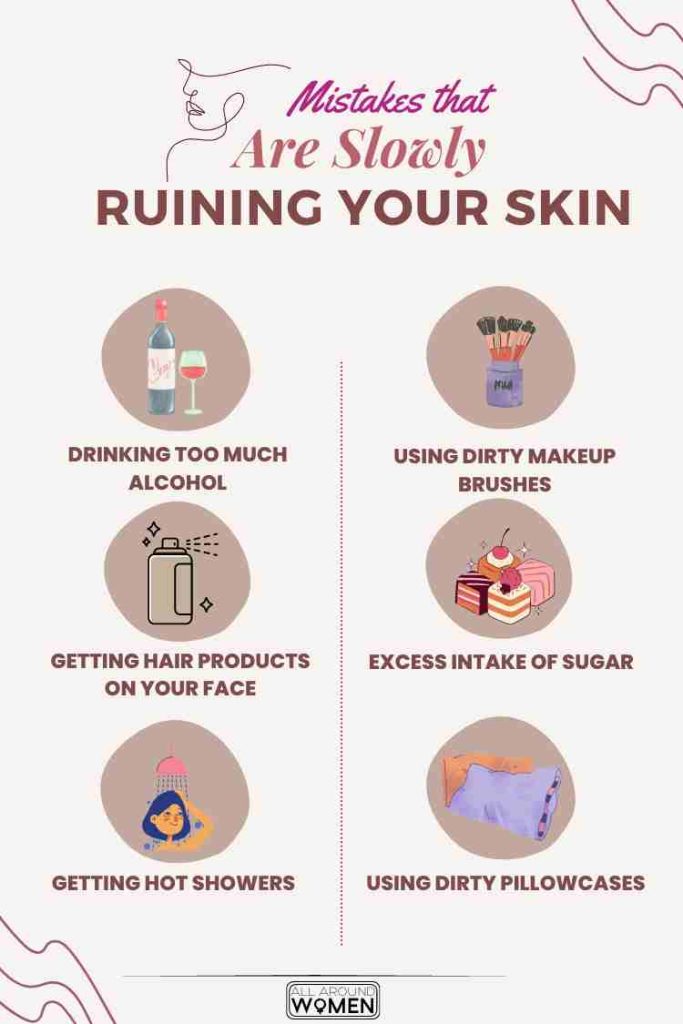 FAQs
Q. How does repetitive face movement affect the skin?
A. Repetitive facial movements, such as squinting, frowning, or constantly raising eyebrows, over time, can aid in the formation of wrinkles and fine lines. Being mindful of these movements and incorporating relaxation techniques can help minimize their impact on the skin.
Q. Can hair products cause damage to facial skin?
A. Hair products, such as styling gels, oils, or sprays, can contain ingredients that clog pores and cause breakouts when they come into contact with facial skin. It is important to be cautious and avoid letting these products directly touch the face.
Q. How does alcohol consumption affect the skin?
A. Drinking too much alcohol can dehydrate the skin, causing dryness and potentially worsening conditions like acne and rosacea. It can also dilate blood vessels, leading to facial redness.
Q. Can excess sugar intake damage the skin?
A. Excess sugar consumption can promote glycation; this leads to the skin's collagen as well as elastin fibers weakening and getting less elastic. This can get to the formation of wrinkles, fine lines, and drooping skin.
Q. Is exfoliating dry skin harmful?
A. Exfoliating dry skin is beneficial, but it is important to use gentle exfoliation methods and avoid harsh scrubbing. Over-exfoliation or using rough exfoliants can cause irritation, redness, and further dryness of the skin.
Conclusion
Awareness of practices and habits that can progressively damage the skin is essential. Hot showers can strip away natural oils, while repetitive face movements can lead to the formation of fine lines and wrinkles. Talking on the phone can transfer bacteria and dirt to our skin, and getting hair products on our face can block pores and cause breakouts. Dirty pillowcases can harbor bacteria and oil, while excessive caffeine consumption can dehydrate the skin. In fact, drinking too much alcohol can also dehydrate the skin and dilate blood vessels, leading to redness. Excess intake of sugar can cause glycation, resulting in wrinkles and sagging skin.
Exfoliating dry skin too harshly can lead to irritation and dryness, and using dirty makeup brushes can transfer bacteria to our skin. By being aware of these habits and making conscious efforts to protect our skin, such as using lukewarm water for showers, practicing facial relaxation, regularly cleaning our phone screens, avoiding contact between hair products and the face, changing pillowcases frequently, moderating caffeine and alcohol intake, reducing sugar consumption, using gentle exfoliation methods, and regularly cleaning makeup brushes, we can promote healthier and more vibrant skin. Let us prioritize these improvements in our everyday routines to guarantee our skin's long-lasting health and attractiveness.