Having oily skin can pose unique challenges when it comes to applying makeup. Excess oil can cause makeup to slide off, shine more prominently, and lead to an overall less fresh and polished appearance. However, with the right products and techniques, you can achieve the perfect beginner's makeup routine for oily skin that helps control oiliness and keeps your skin looking fresh throughout the day. This article will provide you with easy-to-follow directions and instructions to create a makeup routine tailored to oily skin. We also have tips and product recommendations to help you achieve a long-lasting, shine-free look.
Step-By-Step Guide For Long-Lasting Makeup On Oily Skin
Step 1: Cleanse and Preparation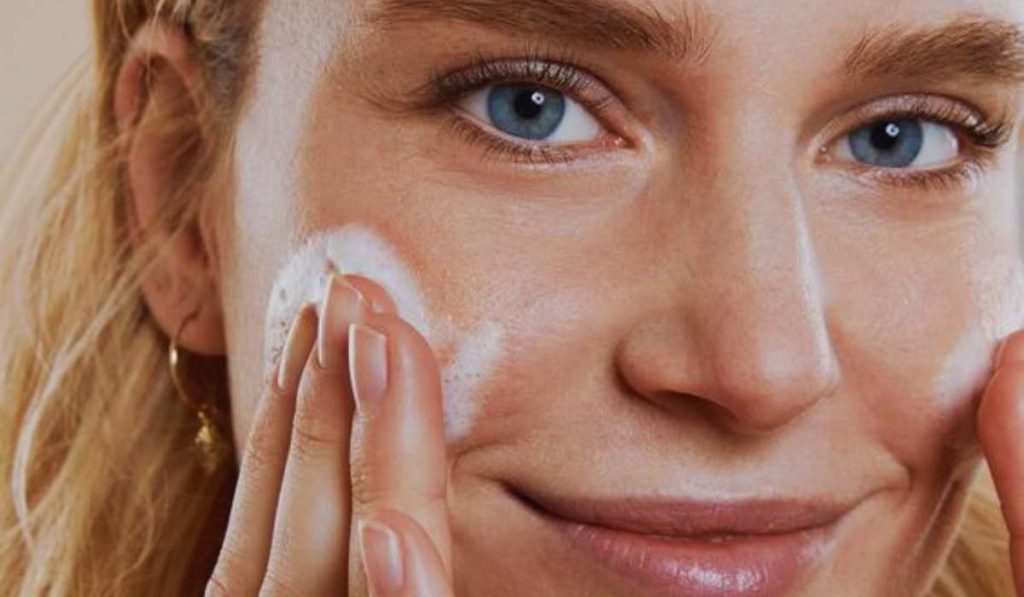 Start by washing your face gently with a cleanser made for oily skin. Gently massage the cleanser onto your skin using circular motions to remove any excess oil, dirt, or impurities. Completely rinse with warm water, then wipe your face dry with a fresh towel.
After cleansing, apply an oil-free moisturizer that is specifically formulated for oily skin. This will provide hydration without adding extra oil to your skin. Allow the moisturizer to absorb fully into your skin before moving on to the next step.
Step 2: Primer
For oily skin, using a primer is crucial since it helps you lay a flawless foundation for your makeup and manages to shine all day. Choose a mattifying primer that is specifically designed for oily skin. Take a small amount of the primer and apply it all over your face, focusing on areas that tend to get oily, such as the T-zone. Then, gently massage the primer into your skin until it is evenly distributed.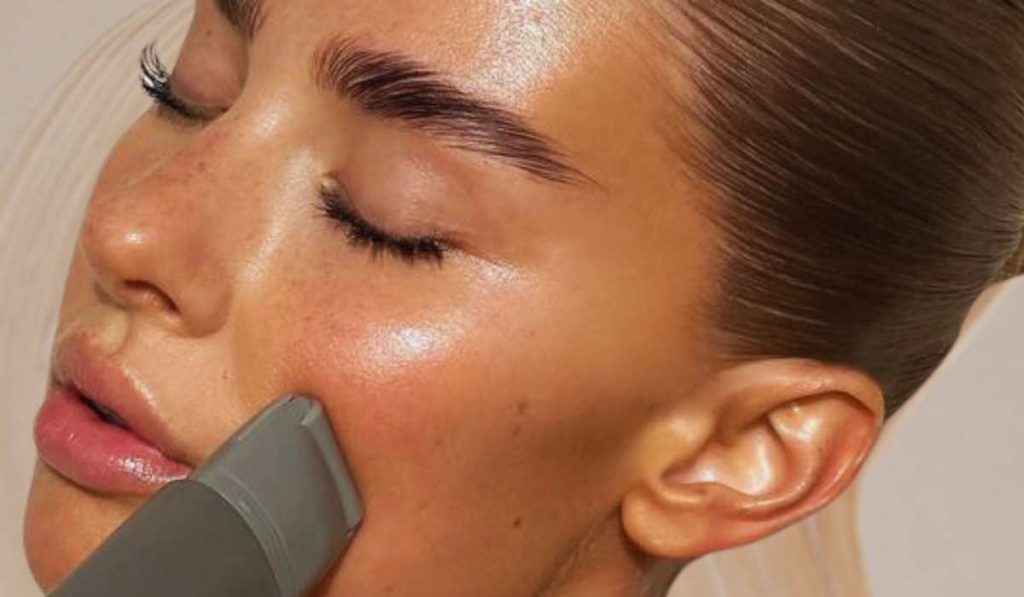 Step 3: Foundation
Select an oil-free, matte foundation that matches your skin tone. Using a makeup sponge or brush, apply the foundation to your face starting from the center and blending it outwards. Pay extra attention to areas where you have larger pores or more oil production, such as the nose and forehead. Make sure to blend the foundation well for a seamless finish. If you need more coverage, build it up gradually. However, remember to use a light hand to avoid a heavy, cakey look.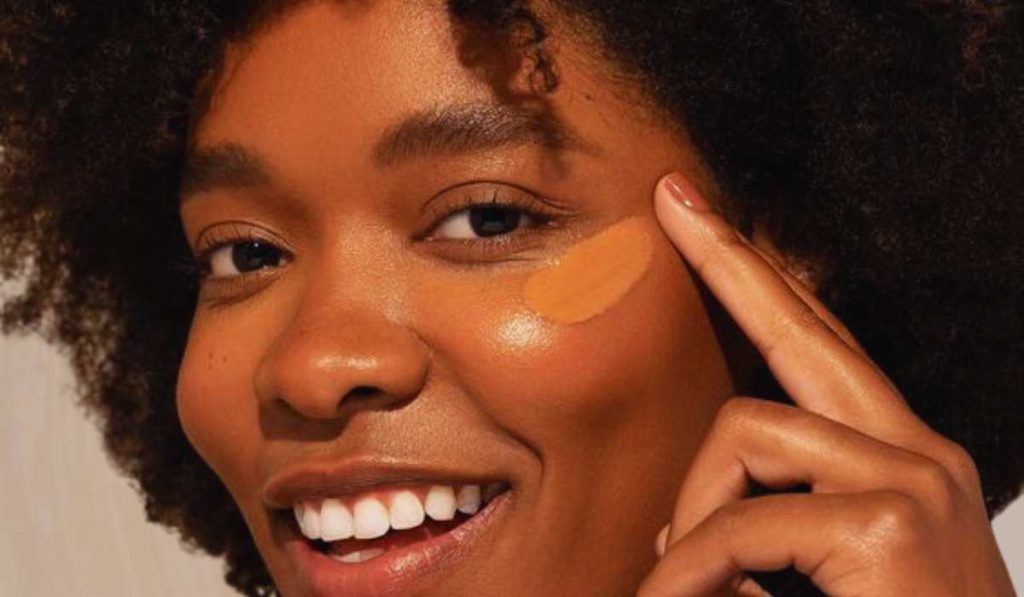 Step 4: Concealer
Apply a small amount of concealer to areas that require extra coverage, such as under-eye circles, blemishes, or redness. Choose a long-lasting, oil-free concealer that matches your skin tone. Using a brush or your fingertip, gently blend the concealer into your skin until it seamlessly merges with the foundation. However, be careful not to apply too much product to avoid a heavy or cakey appearance.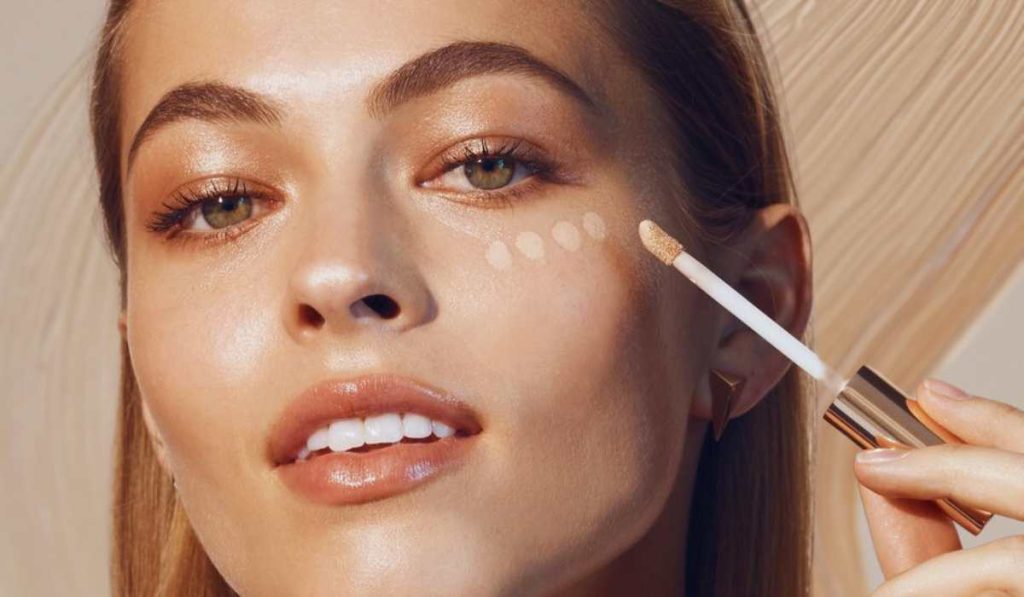 Step 5: Powder
To set your foundation and concealer and control shine, use a translucent or oil-absorbing powder. Take a fluffy brush and lightly dust the powder over your face. Focus on areas that tend to get oily, such as the forehead, nose, and chin. This step will help your makeup last longer and prevent it from sliding off your skin.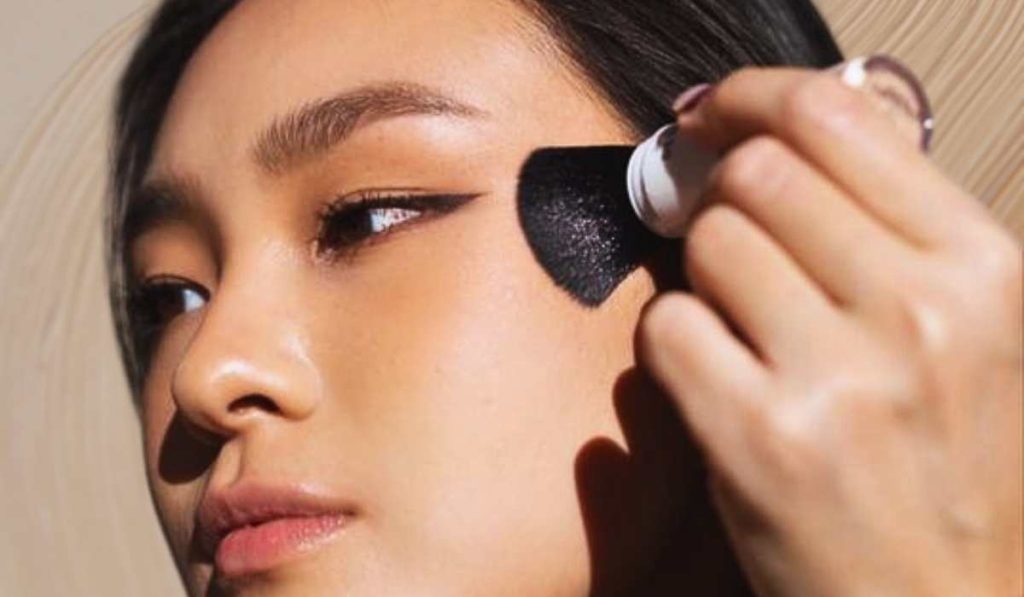 Step 6: Blush and Bronzer
Choose an oil-free, long-wearing blush and bronzer for a natural-looking flush and sculpted effect. Using a blush brush, apply a small amount of blush to the apples of your cheeks. Blend it upwards towards your temples. For a more defined look, use a matte bronzer to contour your cheekbones, jawline, and forehead. Ensure that both the blush and bronzer are well-blended for a seamless finish.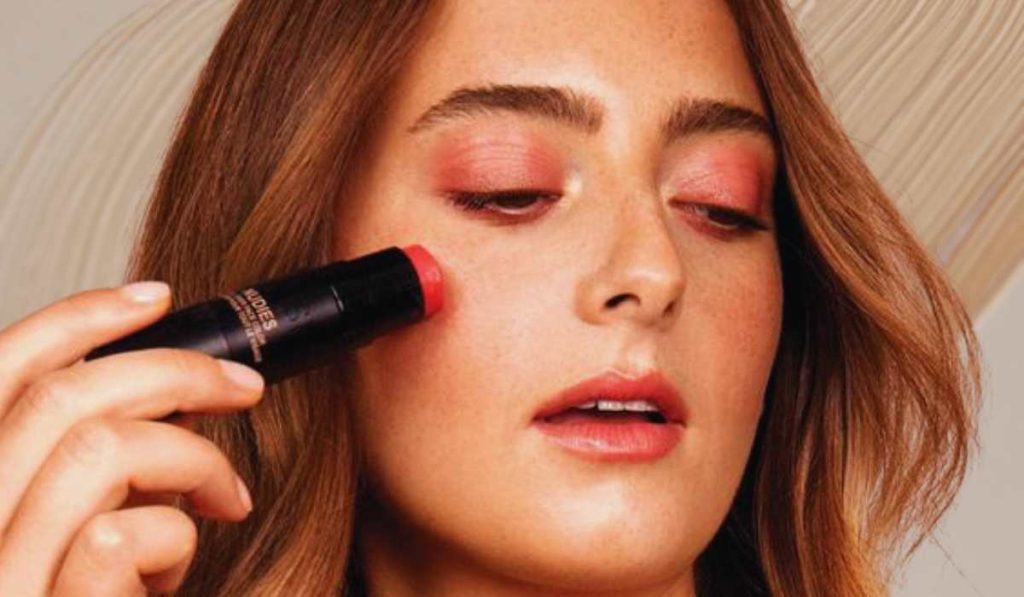 Step 7: Eye Makeup
For a simple daytime eye look, select a neutral eyeshadow shade that complements your skin tone. Apply the eyeshadow onto your eyelids using an eyeshadow brush. Opt for a long-lasting formula to prevent creasing throughout the day. Next, use a smudge-proof eyeliner to define your eyes. Choose a thin line or a subtle wing, depending on your preference. Finally, apply a few coats of waterproof mascara to your lashes for a lifted and defined effect.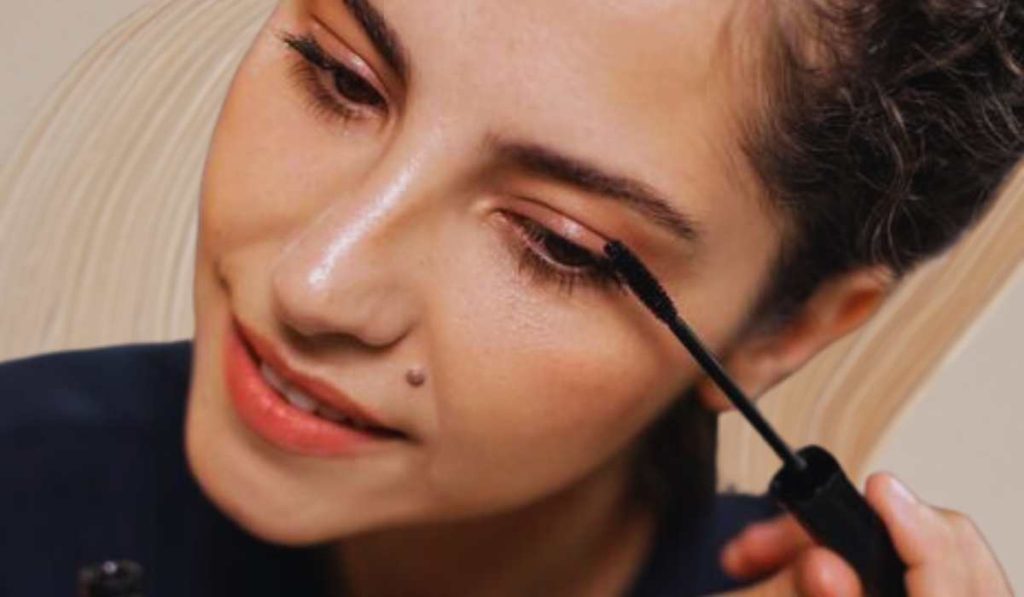 Step 8: Brows
Groom your eyebrows with an eyebrow brush or spoolie to tame any unruly hairs. With a brow pencil or powder that matches the color of your brows, fill in any areas that are sparse. Use short, feathery strokes to mimic the appearance of natural brow hairs. To set your brows in place, apply a clear or tinted brow gel using an angled brush or a spoolie. This will help keep your brows in shape throughout the day and give them a polished look.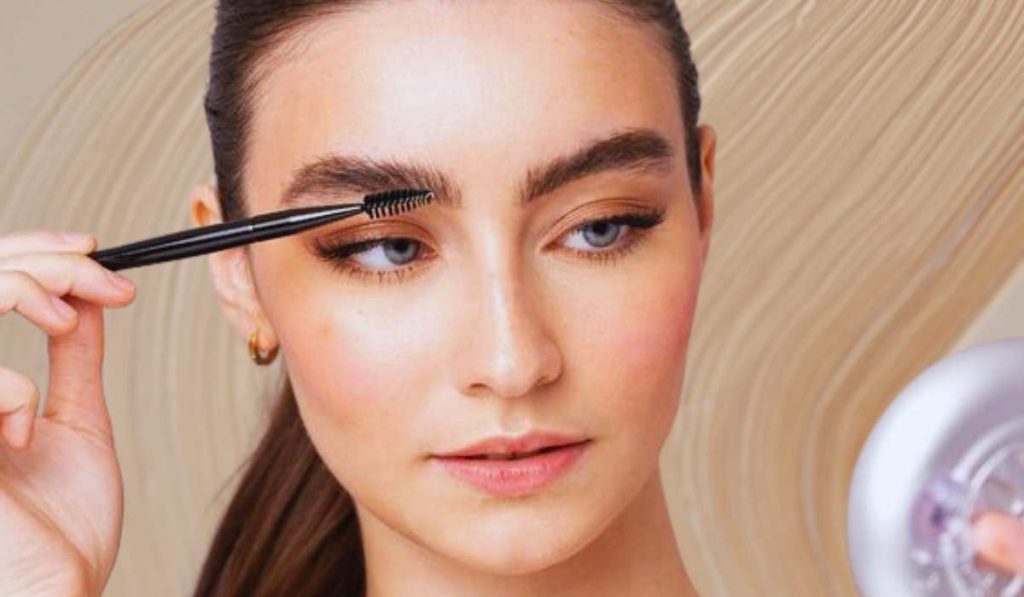 Step 9: Lips
Choose a long-lasting, matte lipstick or lip stain in a shade of color that complements your skin tone. Begin by applying the lipstick to the center of your lips and then work your way outwards. Use a lip brush for precise application, or apply directly from the tube. If you want more lasting power, reapply after wiping away any excess product with a tissue. Avoid glossy or creamy formulas that may smudge easily on oily skin. A preferable choice of lipstick if you have oily skin, is matte lipstick because they adhere well and have minimal transfer.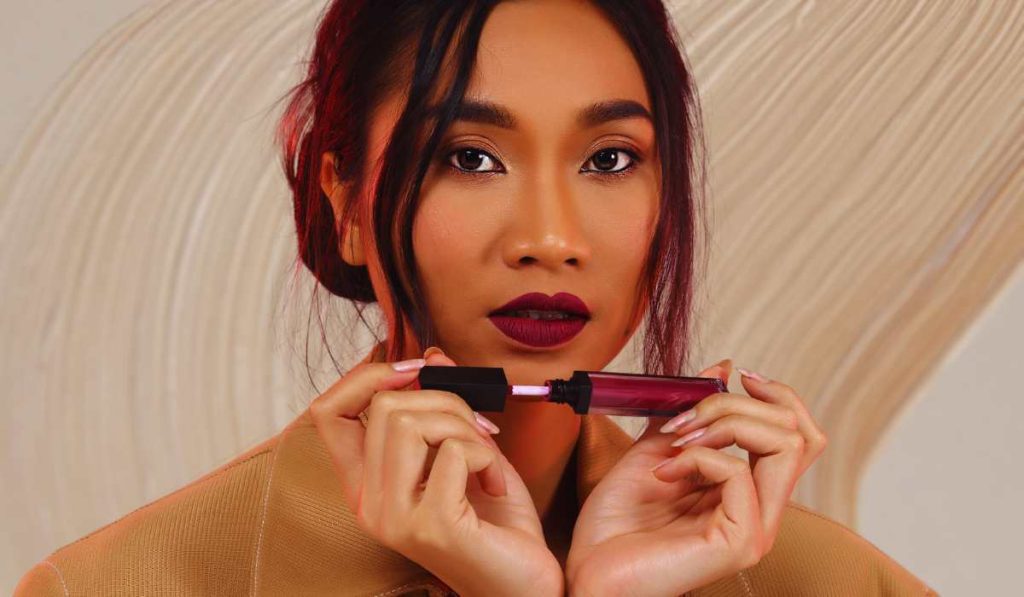 Step 10: Setting Spray
Finish up your makeup regimen with a setting spray to make sure it remains in place and fresh all day. Look for a setting spray specifically designed to control oil and extend the wear of your makeup. Hold the bottle about arm's length away from your face and mist it evenly over your entire makeup. Allow the setting spray to dry naturally, and enjoy your long-lasting, oil-free makeup look.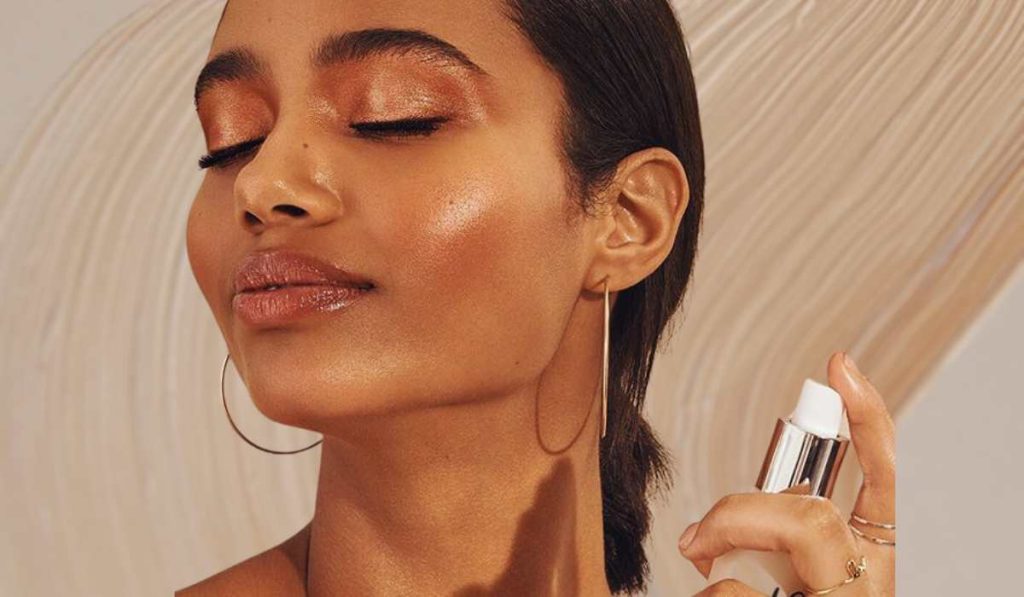 Remember, it's essential to maintain good skincare habits and cleanse your face thoroughly at the end of the day to keep your skin healthy and prevent breakouts.
Products You Can Use To Reduce Skin Oil
Revlon Oil-Absorbing Volcanic Roller
This product is a roller with a volcanic stone that absorbs excess oil from the skin. It is designed to control shine and keep your makeup looking fresh throughout the day. You can find the Revlon Oil-Absorbing Volcanic Roller at various beauty retailers such as Ulta, Target, and Amazon. Usually, the cost is between $8 and $15.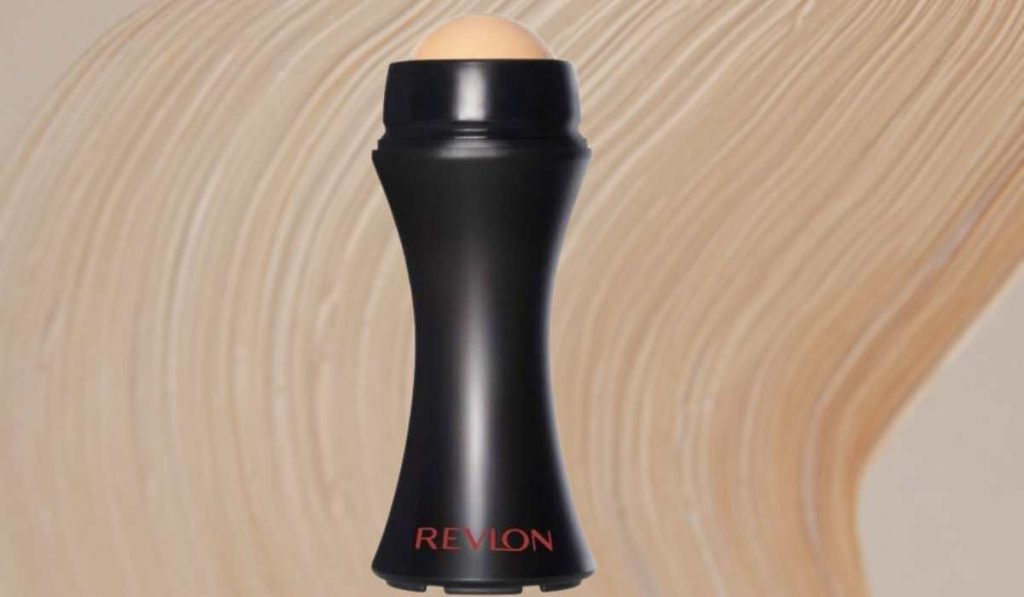 Haus Laboratories by Lady Gaga The Edge Micro-tip Precision Brow Pencil
This brow pencil from Haus Laboratories by Lady Gaga is designed to create precise, defined brows. You may precisely fill in bare spots and contour your brows with the help of its micro-tip for precise application. You can find this brow pencil on the official Haus Laboratories website, as well as retailers like Amazon and select beauty stores. The price range is typically around $18 to $20.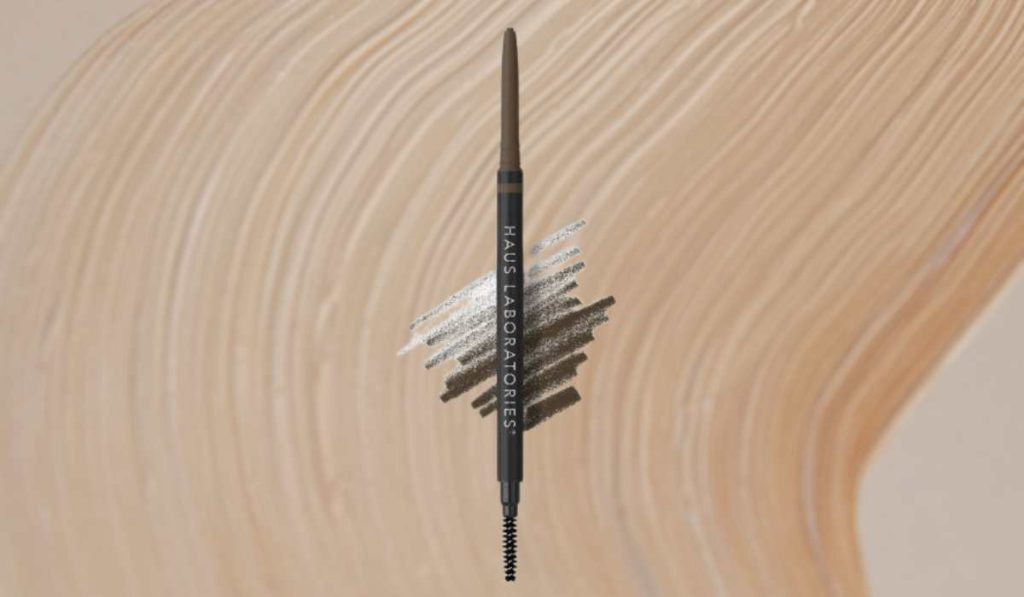 Benefit Cosmetics The POREfessional Super Setter Spray
This setting spray's goals are to set your makeup, manage oil, and reduce pore visibility. It provides a matte finish and extends the wear of your makeup. Benefit Cosmetics products, including The POREfessional Super Setter Spray, can be found at Sephora, Ulta, and the official Benefit Cosmetics website. The price range is typically around $30 to $35.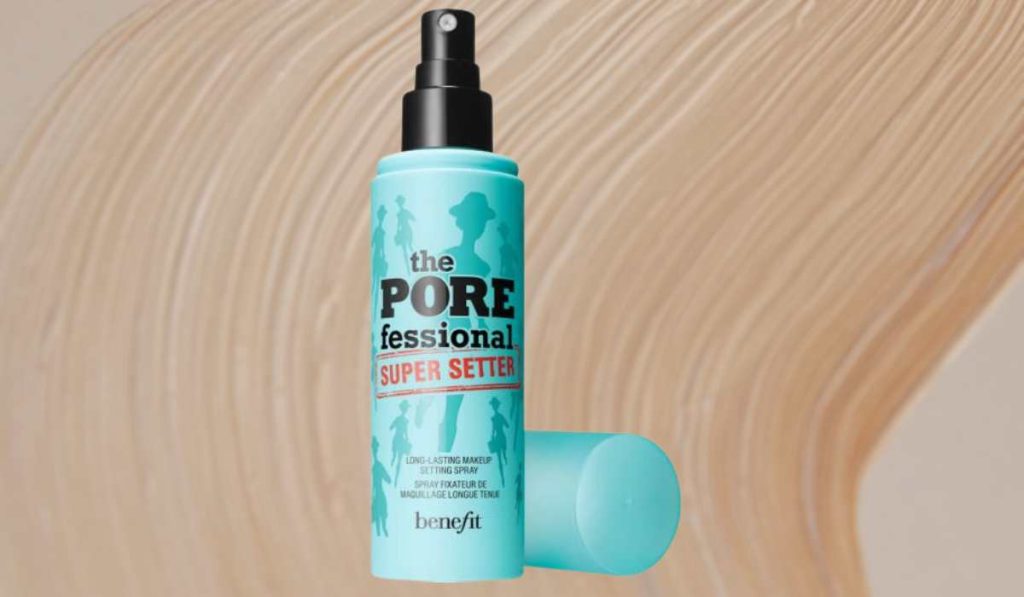 Too Faced 24-Hour Born This Way Matte Foundation
This foundation is formulated for oily skin and offers full coverage with a matte finish. It helps control shine and lasts throughout the day. You can find the Too Faced 24-Hour Born This Way Matte Foundation at Sephora, Ulta, and the official Too Faced website. The price usually ranges from $30 to $40.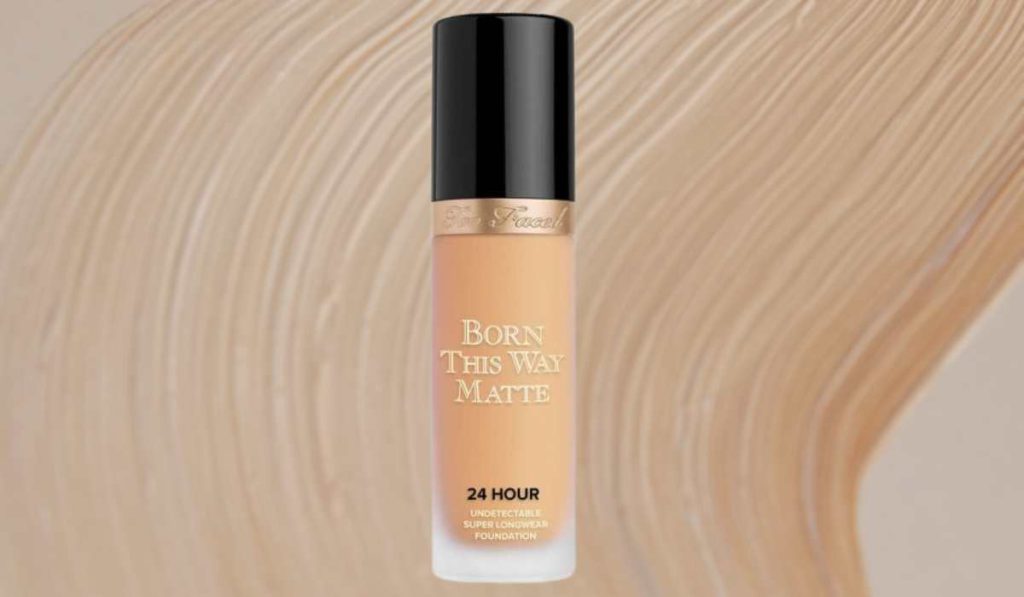 TULA Skincare Lip SOS Lip Treatment Balm
This lip treatment balm hydrates and nourishes dry, chapped lips. It contains soothing ingredients to repair and protect your lips, keeping them fresh and healthy. TULA Skincare products, including the Lip SOS Lip Treatment Balm, can be found on the official TULA Skincare website, Ulta, and select retailers. The price range is typically around $15 to $20.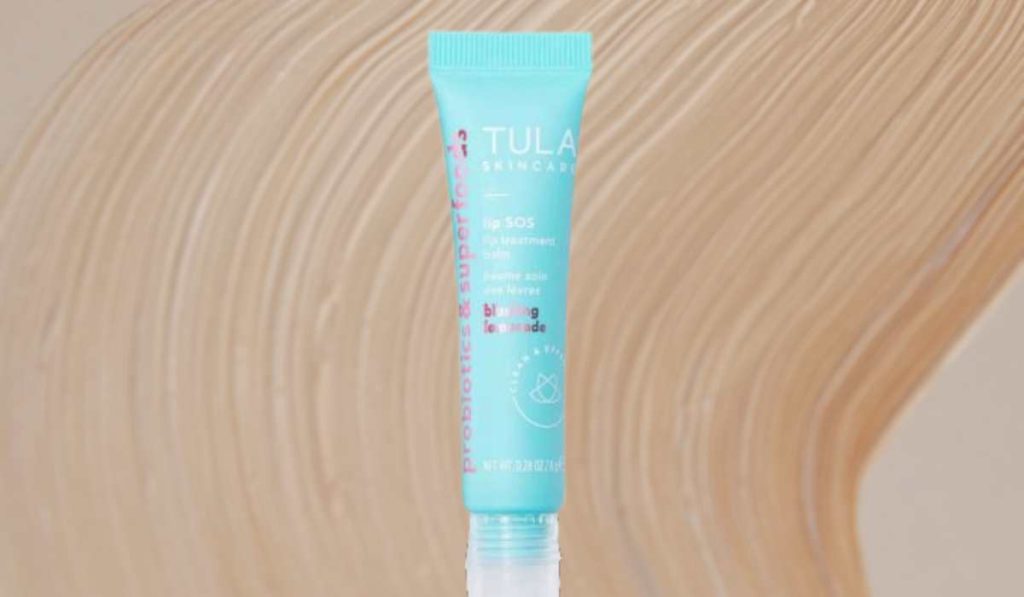 Aceology Ice Globe Facial Massager Set
The Aceology Ice Globe Facial Massager Set consists of ice globes that can help reduce oiliness and minimize the appearance of pores. By massaging your face with the ice globes, you can improve blood circulation, soothe inflammation, and help control excess oil production. You can find the Aceology Ice Globe Facial Massager Set on the official Aceology website, as well as select beauty retailers. The price range is typically around $50 to $60.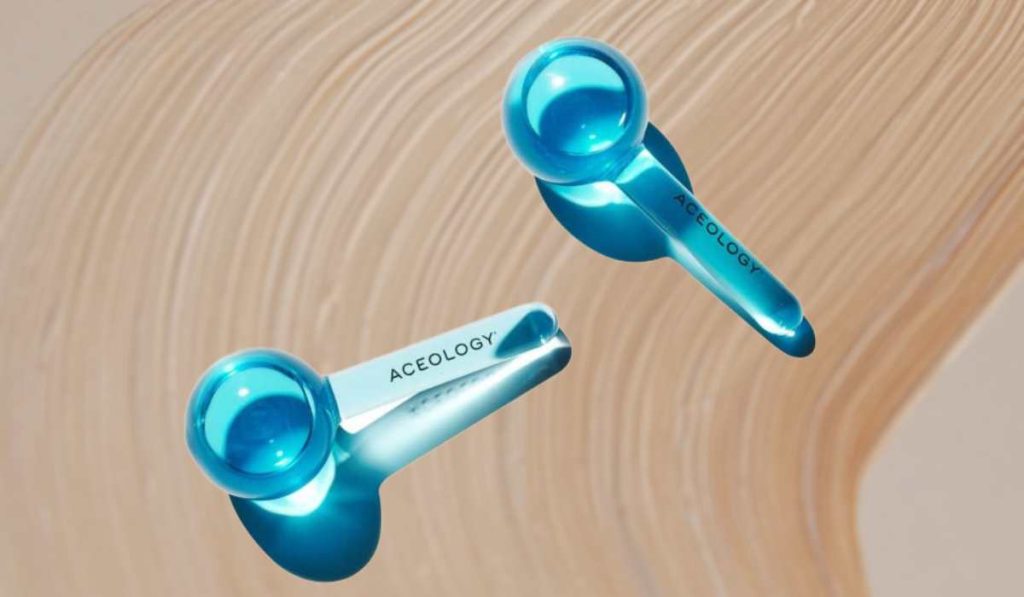 Home Remedies For Oily Skin
Lemon Juice: Apply freshly squeezed lemon juice mixed with distilled water to your face using a cotton ball. The natural astringent properties of lemon juice aid in regulating oil production. Leave it on for a few minutes, then rinse off with water. Remember to do a patch test before, as lemon may cause irritation for some.
Honey: Cover your face with honey and keep it for around 15 minutes. Honey has antibacterial properties and helps absorb excess oil while keeping your skin moisturized. Rinse off with lukewarm water.
Clay Masks: Use clay masks once or twice a week. Bentonite clay, kaolin clay, or French green clay are known for their oil-absorbing properties. Apply the clay paste to your face after combining it with water or apple cider vinegar, and let it sit there until it dries. Rinse off with water.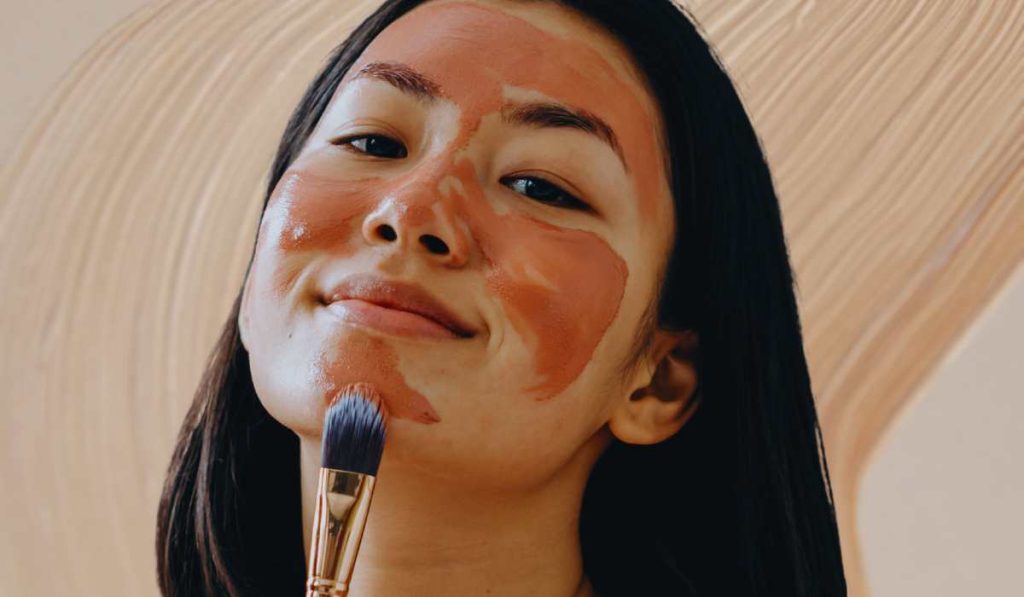 Witch Hazel: Use witch hazel as a toner by applying it to your face with a cotton pad. Witch hazel has astringent properties that help tighten pores and control oil production. It also helps remove impurities and excess sebum from the skin.
Tea Tree Oil: Add a few to a carrier oil like jojoba or coconut oil. Apply the mixture to your face with a cotton ball or your fingertips. Tea tree oil contains antimicrobial elements that can help reduce acne and oiliness.
Before using any new home remedy, test it on a small area of the skin to make sure you don't experience any negative side effects.
Infographic- Skincare Tips For Oily Skin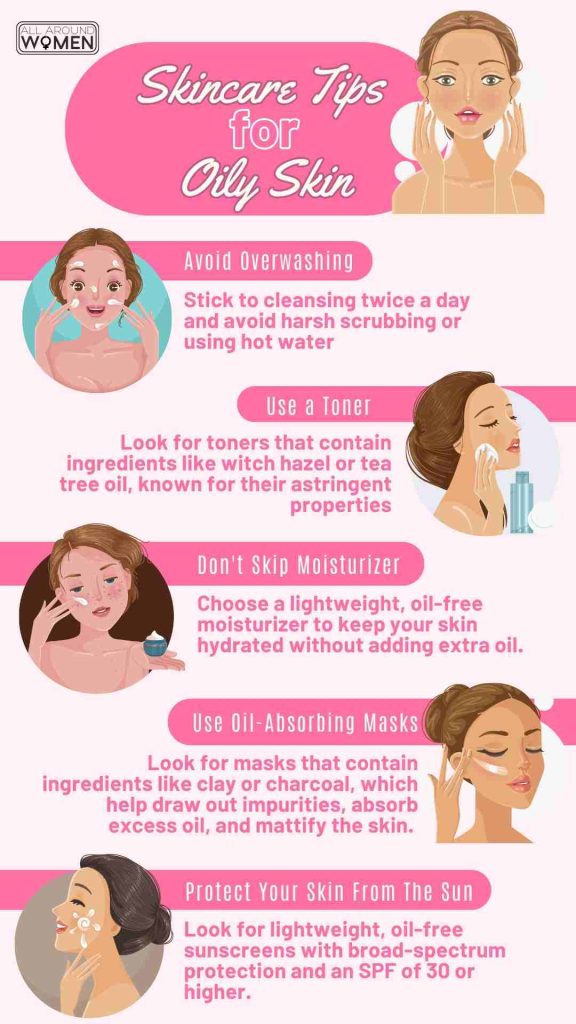 FAQs [Frequently Asked Questions]
Q: Should I skip moisturizer if I have oily skin?
A: No, moisturizing is still important even if you have oily skin. Look for lightweight, oil-free, or gel-based moisturizers that won't clog your pores. Moisturizing helps maintain the skin's hydration levels and can actually help regulate oil production.
Q: Which foundation formula is best for oily skin?
A: For oily skin, opt for oil-free and mattifying foundation formulas. Look for keywords like "matte," "oil-control," or "long-lasting" on the product labels. On the other hand, powder foundations and mineral foundations are also good options, as they can help absorb excess oil.
Q: How can I control shine throughout the day without caking on more makeup?
A: Blotting papers or oil-absorbing sheets are great for controlling shine without adding more layers of makeup. Gently blot your skin, and focus on oily areas to absorb excess oil. Avoid rubbing or pressing too hard, as it can disrupt your makeup.
Q: Can I use powder products on oily skin?
A: Yes, powder products can be beneficial for oily skin as they can help absorb oil and provide a matte finish. Opt for oil-free powder foundations, setting powders, and blushes to control shine and enhance the longevity of your makeup.
Q: How frequently should I clean my makeup brushes?
A: It's recommended to clean your makeup brushes regularly, ideally once a week. Dirty brushes can accumulate oil, bacteria, and product buildup, which can contribute to skin issues. Regular cleaning helps maintain the hygiene of your brushes and ensures better makeup application.
Final Words
Mastering a makeup routine for oily skin requires a combination of suitable products, proper skincare, and application techniques. Remember to prioritize skincare by using oil-free or mattifying products and incorporating regular exfoliation into your routine. Additionally, always start with a clean, moisturized face and consider using a primer to create a smooth base. When it comes to makeup, opt for oil-free formulas and lightweight makeup.
Also, focus on mattifying products to control shine. Set your makeup with a setting spray and carry blotting papers or oil-absorbing sheets for touch-ups throughout the day. By following these tips and customizing the routine to your preferences, you'll be able to achieve a fresh, long-lasting look for your oily skin.