Give your eyes that bright look with a water-based concealer. As the minimal makeup routine takes over the trend, concealers have become all makeup-enthusiasts best friends. Among the diverse array of concealers available, water-based concealers stand out as a popular and sought-after choice for their unique properties. Offering a lightweight and hydrating formula, these concealers are beloved by individuals with various skin types. Furthermore, if you are looking for a lightweight, easy-to-blend concealer that is good for dry or sensitive skin, then a water-based concealer is for you. Not just this, there are a lot of things to know about this one. So scroll through the article, and you will find detailed information about Water Based Concealers, their type, their uses, and what's best for you. Head On to grove your beauty more with a perfect guide!
What Are Water-Based Concealers?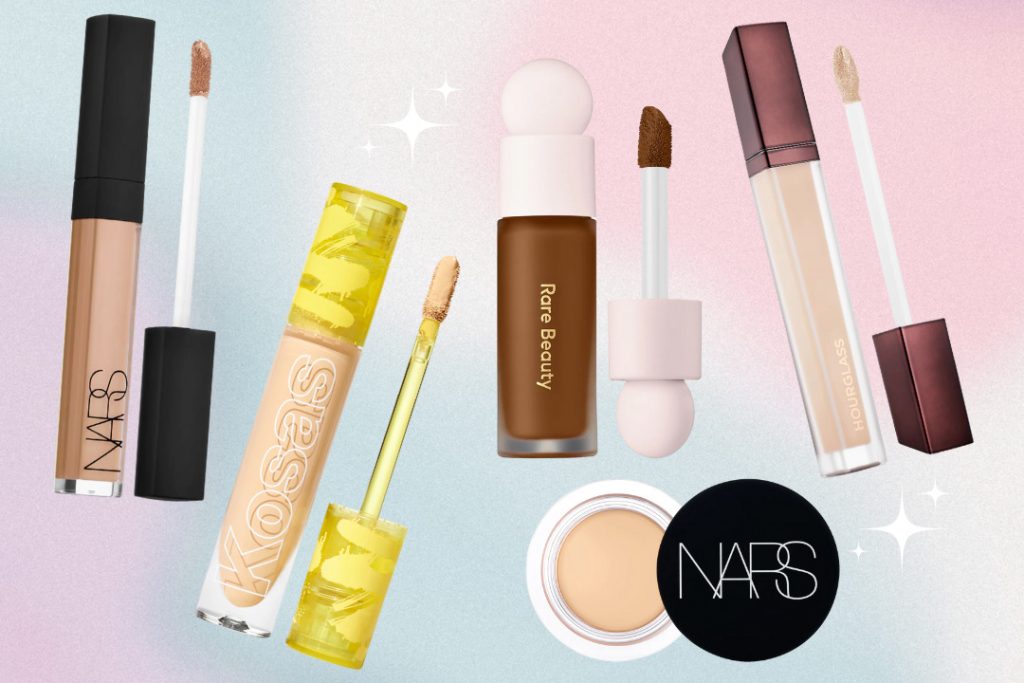 Water-based concealers are a particular item used to mask skin flaws such as pimples, dark circles, redness, and discoloration on the skin. Contrary to concealers with an oil or cream base, water-based products feature a higher proportion of water as their main component. This gives them a lighter and more fluid feel. These concealers are primarily used to cover imperfections and blend naturally with the skin, resulting in a a more natural and even appearance. The skin looks and feel fresh after using these concealors because they are often made to have an organic, breathable finish. Particularly, individuals with dry or sensitive skin frequently favor these concealors.
Water-based concealers offer multiple advantages. A flawless and natural-looking coverage is the biggest advantage. Its lightweight texture also makes them simple to apply and blend. These compositions' high water content can also have a moisturizing effect, aiding in the moisturization of the skin and giving it a plump appearance. Additionally, hyaluronic acid, aloe vera, or antioxidants are infused in water-based concealers as extra helpful components that support the skin's overall health and sustenance. These components enhance the skin's natural luminosity, reduce the appearance of fine wrinkles, and enhance skin texture.
Why Are Water-Based Concealers Good Choice For You?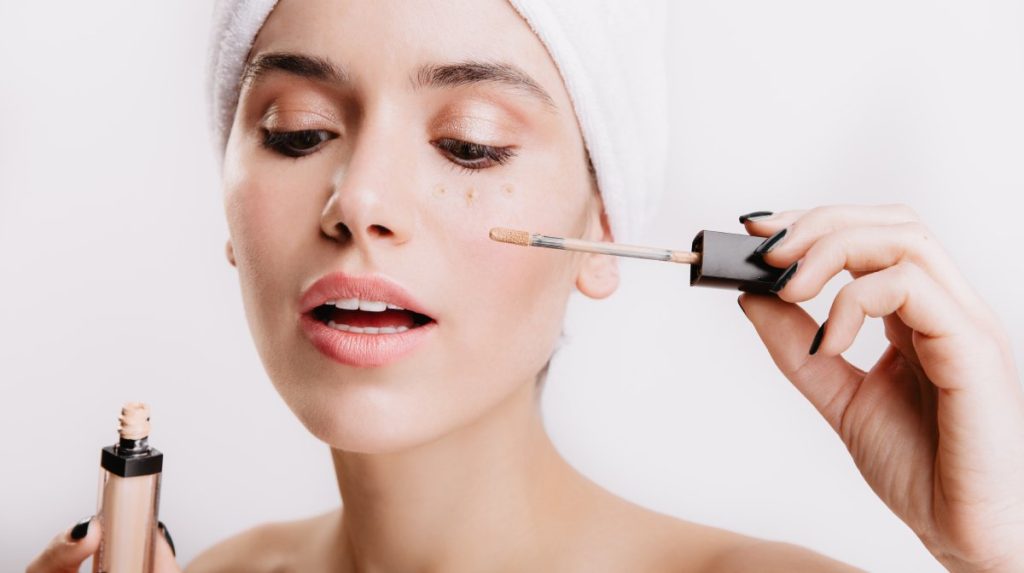 For various reasons, water-based concealers are a great option.
First off, their thin formulation gives skin a soft and breathable feel. Water-based concealers, in contrast to heavier concealers, do not clog the skin or give off a cakey appearance. This makes them appropriate for daily wear.
Water-based concealers frequently contain a lot of water, which hydrates the face. This might be advantageous for people with dry or sensitive skin types because the concealer works to hydrate and plump the skin, giving them a more youthful-looking complexion.
Concealers with a water base are renowned for their natural appearance. They give the skin a smooth and invisible appearance by blending in very naturally. The lightweight texture makes the application and mixing simple, ensuring a smooth finish. The soft and organic appearance doesn't settle into creases or fine lines.
A lot of concealers with a water base are packed with healthy components like hyaluronic acid, aloe vera, or antioxidants. These added skincare elements provide the skin with more hydration and support its general health, encouraging a smoother texture and minimizing aging symptoms.
Water-based concealers are adaptable whether you like to create more complex looks or prefer a natural makeup look. They can be used as a base for a full-face makeup application or to create a natural, "no-makeup" look. Because they are lightweight, you can layer them and add more coverage as needed to achieve the level of concealment you want.
Here Are The 6 Best Water-Based Concealers
A high-quality concealer might be your best friend for getting perfect, natural-looking skin. Water-based concealers have become incredibly popular among the wide varieties of concealers on the market. This is because of their airy texture and capacity for smooth coverage. Due to the water base used in their formulation, these concealers can be used on all skin types, including sensitive and acne-prone skin. A water-based concealer can completely transform your makeup regimen, whether you're trying to cover redness, blemishes, or dark circles. Now scroll down and check out the best six water-based concealers.
1. NARS Radiant Creamy Concealer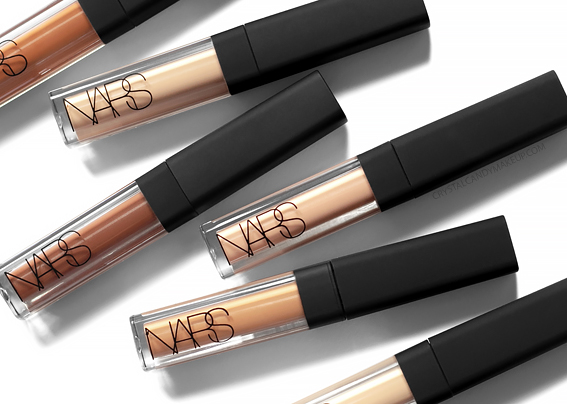 Although there are many excellent choices available, Nars Radiant Creamy Concealer is currently the best. Both makeup professionals and beauty enthusiasts have hailed the formula as the best performance, all from shaping and highlighting to color-correcting. It gives your skin a silky, natural finish and is the simplest product to apply with any cosmetic instrument of your choosing, including your fingers.
2. Maybelline Instant Age Rewind Dark Circle Concealer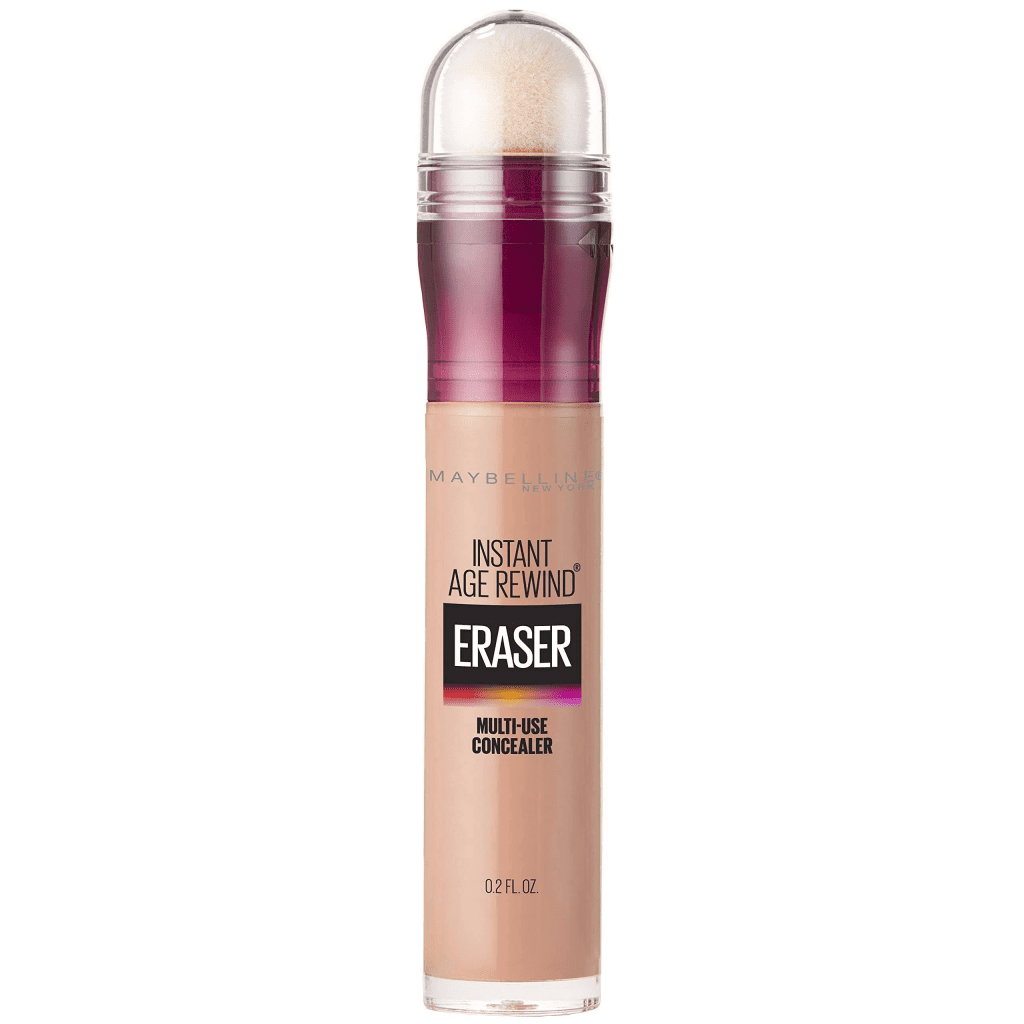 Maybelline's Instant Age Rewind Eraser has been a bright spot on the pharmacy aisle ever since it was introduced in 2010. Reviews claim that this dependable formulation provides a concealer that works well in all situations. It is cost-effective and contains goji berries, which have anti-aging benefits.
3. Tarte Shape Tape Concealer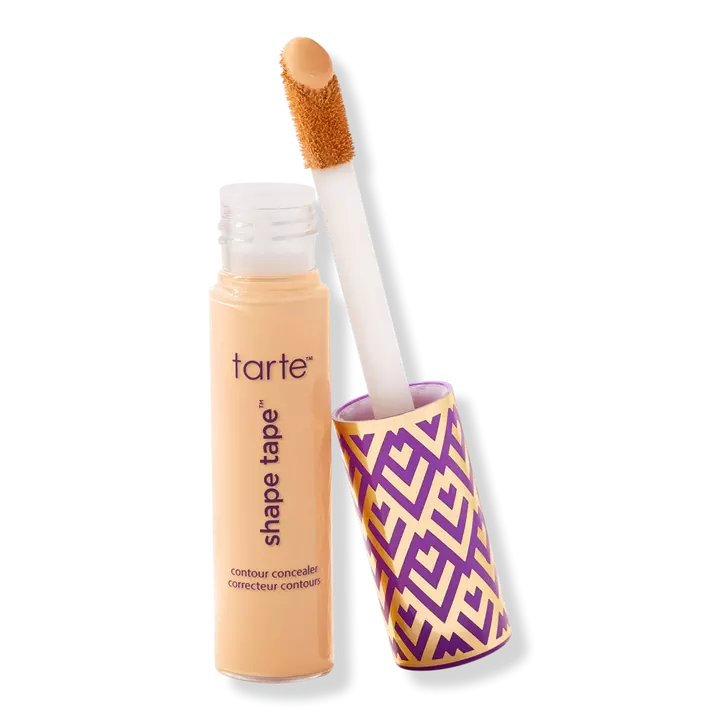 It might be difficult to achieve a finish that is entirely crease-free, especially around the eyes, but Tarte Shape Tape is up to the task. All skin tones can use this moisturizing waterproof concealer, which is available in 25 colors. Additionally, the lotion is simple to apply with your fingers, so a little goes a long way.
4. Fenty Beauty Pro Filt'r Instant Retouch Concealer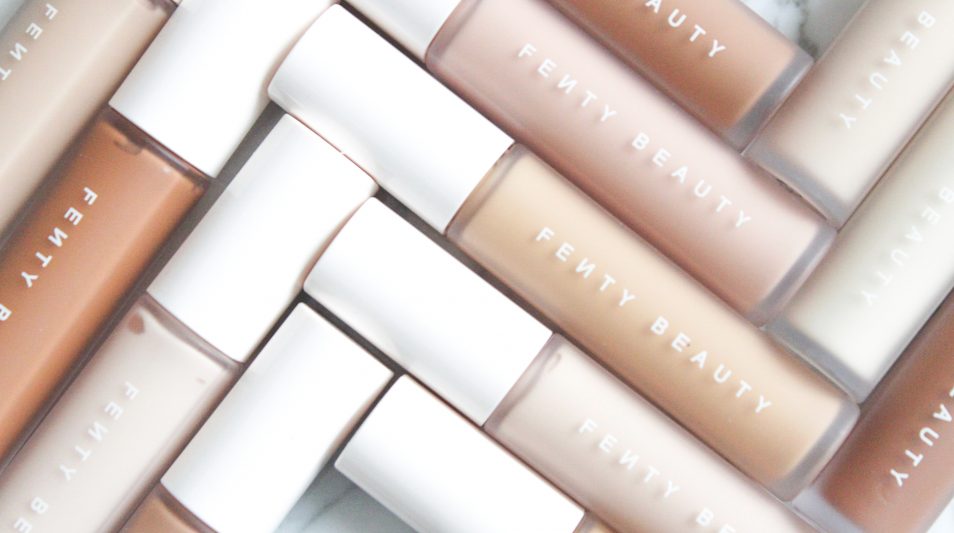 If you are among the ones who appreciate a matte finish, we recommend Fenty Pro Filt'r. We adore how this formulation employs glycerin to draw moisture to the skin without having an intrusive, oily texture. The formula also provides full coverage, glides on easily, and has a matte finish with a soft focus. It is also sweat-resistant.
5. L'Oréal Paris Infallible Full Wear Waterproof Concealer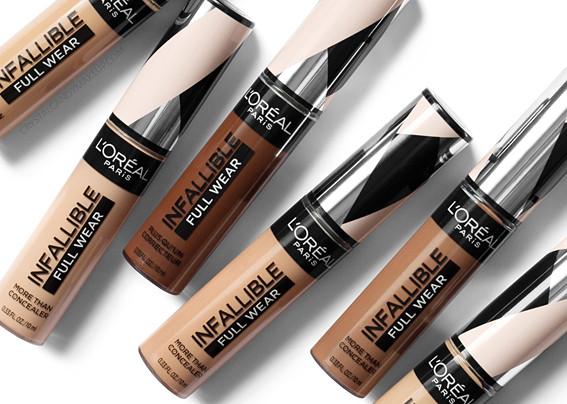 L'Oréal's Infallible collection of long-wearing cosmetics is hard to beat when it comes to price. This waterproof concealer easily conceals imperfections and lasts up to 24 hours. However, be alert while applying, as it dries quite quickly and should be blended right away.
6. Glossier Stretch Concealer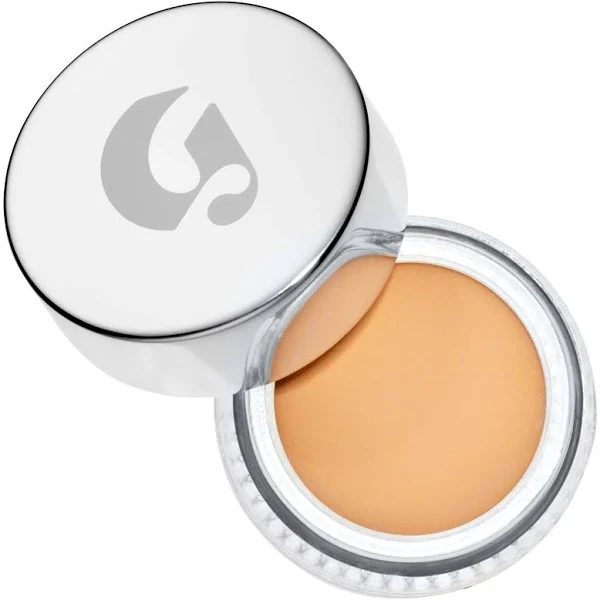 Glossier's Stretch Concealer, from the company famed for its no-makeup makeup, was created for consumers who dislike dry, creasy, cakey products. It is simple to layer because it includes beeswax, cocoa butter, and jojoba oil. You can increase coverage as desired because of the dimension the dewy finish gives.
How To Apply Water-Based Concealer Right Way
Applying water-based concealer correctly can give you a flawless and natural-looking complexion. Effective concealer application can help mask flaws while retaining a light and airy look. You can make sure that your water-based concealer provides the coverage you want and easily blends into your skin by following a few easy steps. So, let's learn the best and easiest way to apply water-based concealer and bring out radiant beauty and flaunt your skin.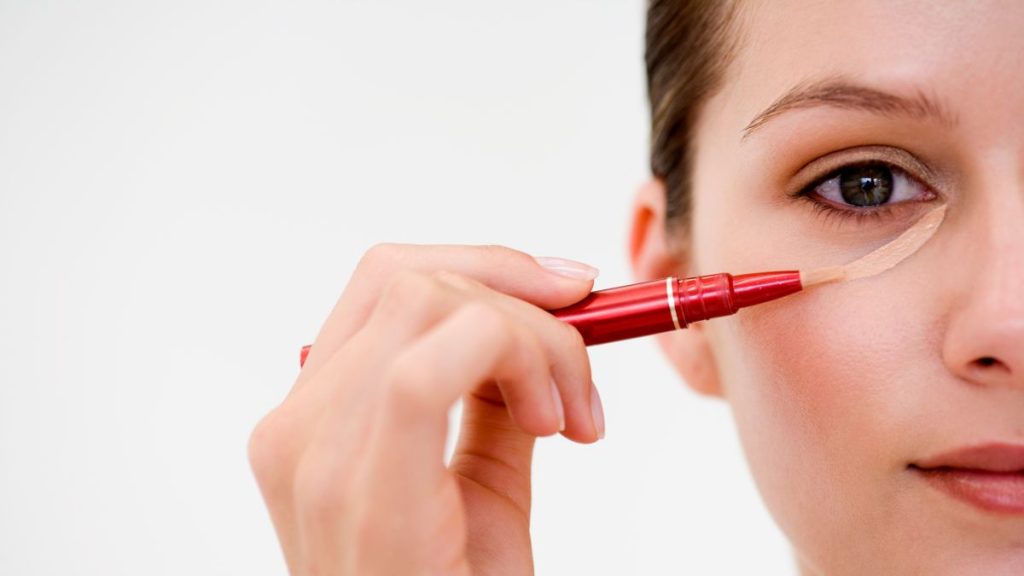 Apply water-based concealer flawlessly by following these instructions:
Start by cleaning your face and going by with your normal skincare regimen, including moisturizer, to prepare your skin. Now before you move to the next step, let the moisturizer set completely into the skin.
Pick the proper shade: For under-eye brightening, use a water-based concealer shade that either matches your skin tone or is one shade lighter. The best match can be found by comparing the color on the back of your hand or along your jawline.
Apply concealer in small dots or short swipes to areas you want to cover, such as blemishes, dark circles, or redness, using the applicator or a clean makeup brush. Start modest and increase your intake over time.
Now gently blend the concealer into your skin using a makeup brush, a sponge, or your fingers. Beginning in the center of the spot or under-eye area, lightly dabbing the product outward. Make sure the margins of the hidden area blend nicely with the skin around it.
Set with powder (optional): To increase longevity and minimize creasing, set the concealer with a fine layer of translucent powder. Apply the powder to the covered area using a soft brush or powder puff.
Check and retouch: Stand back and evaluate the concealer's coverage and blending. Apply extra coats or touch-ups, if necessary, to areas that need more coverage.
Tip: Keep in mind that less is generally more when applying concealer. A smooth, natural-looking finish is achieved by adding small, incremental layers. Additionally, always softly blend the concealer into the face rather than rubbing or pulling. This might irritate the skin or reduce coverage. You may master water-based concealer by following these instructions and achieving a flawless, natural-looking complexion.
Other Types Of Concealer Available In The Market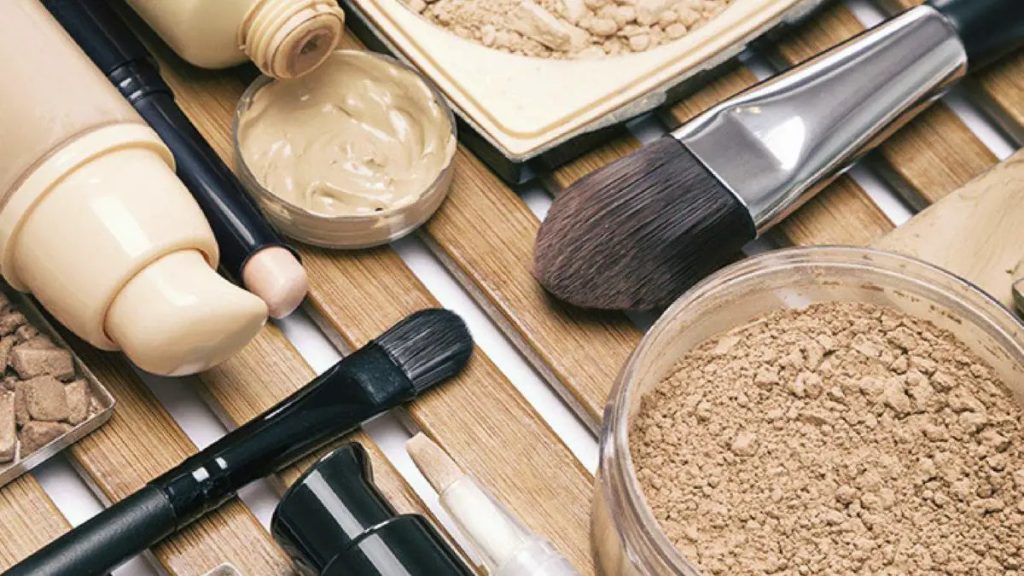 To suit various skin types, coverage requirements, and desired finishes, there are many concealers available in the market. There are a variety of products that are customized for your specific needs available in the market. Liquid, stick, cream, powder, color-correcting, waterproof, and serum concealers are just a few of the types of concealer available on the market. There is one for everyone, whether you want comprehensive coverage, a natural finish, long-lasting wear, or certain skin-correcting qualities. So scroll through and check out the types of concealer available in the market. Let's look at the different kinds out there and locate the right one to improve your complexion and give you more self-assurance.
The following are types of concealers:
Liquid Concealer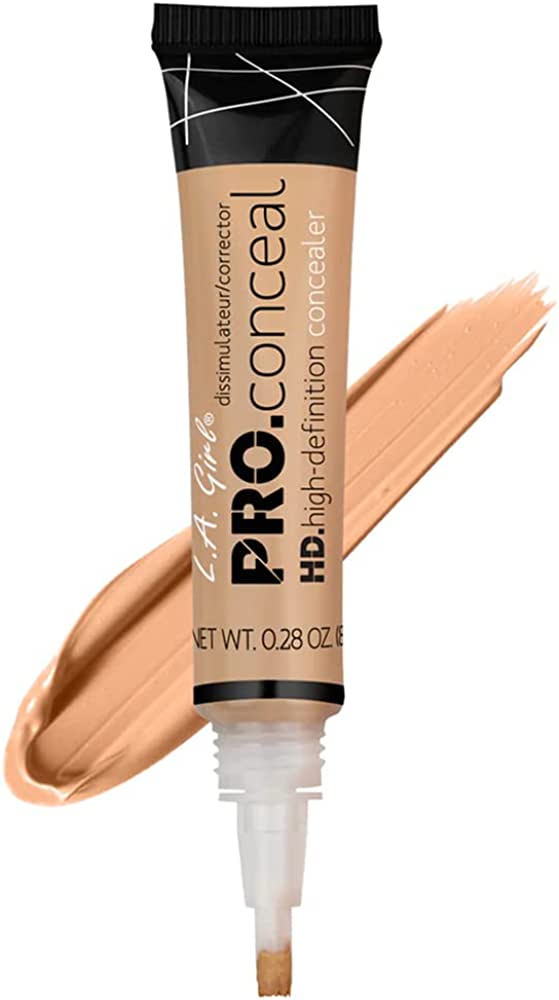 Concealers in liquid form are versatile and widely accessible. Usually liquid or creamy in texture, they provide medium to full coverage. The finish of liquid concealers is natural and simple to blend. They work well with the majority of skin types.
Concealer Stick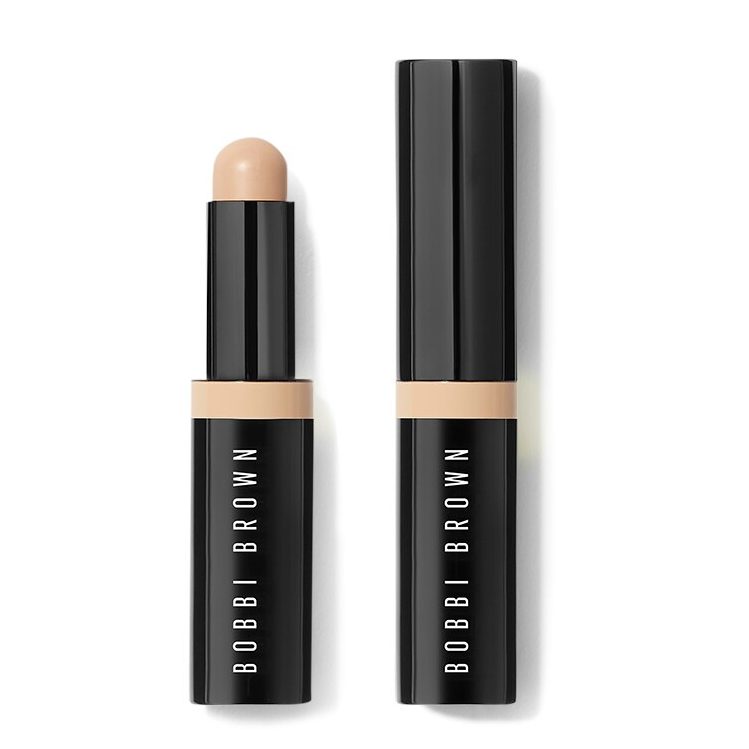 Concealer sticks are sturdy and provide medium to full coverage. They are practical for precise application and touch-ups while on the run. Stick concealers work nicely for normal to dry skin types since they frequently have a creamier texture.
Cream Concealer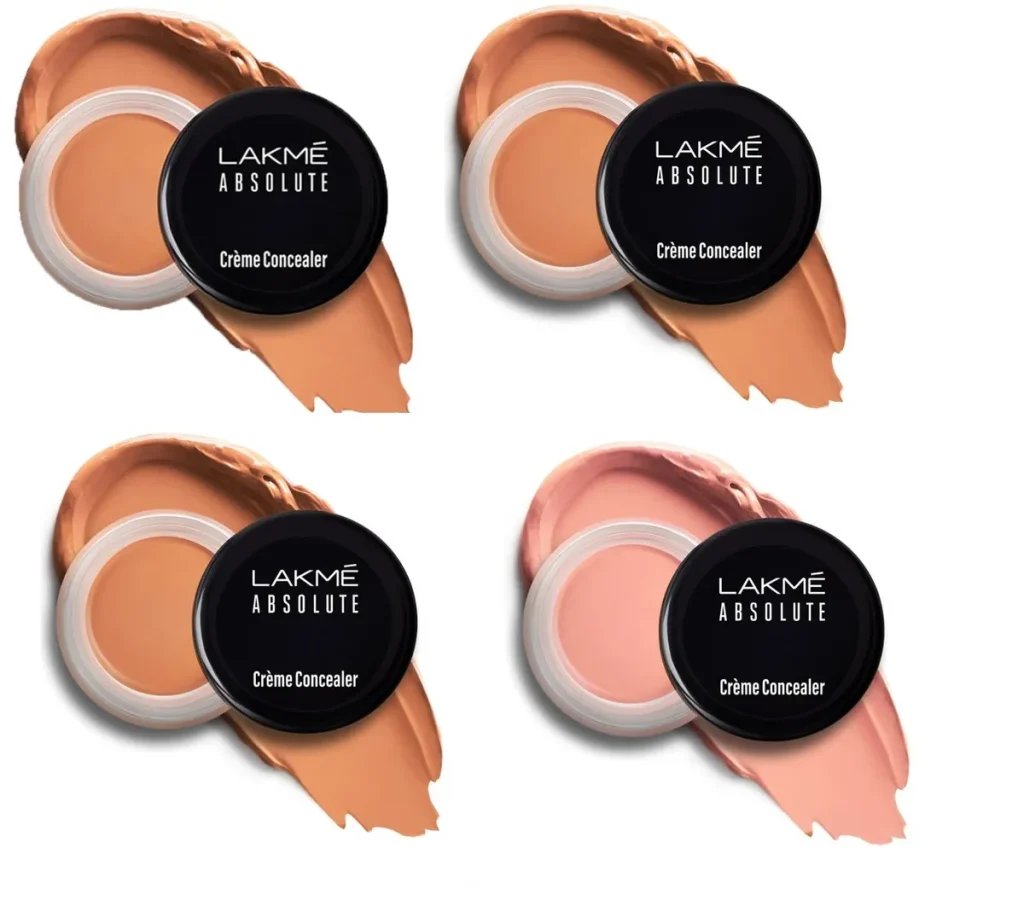 Concealer creams are thicker and offer complete coverage. They are perfect for hiding severe flaws or discolorations. Cream concealers provide coverage that lasts for a long time but may take some work to blend.
Powder Concealer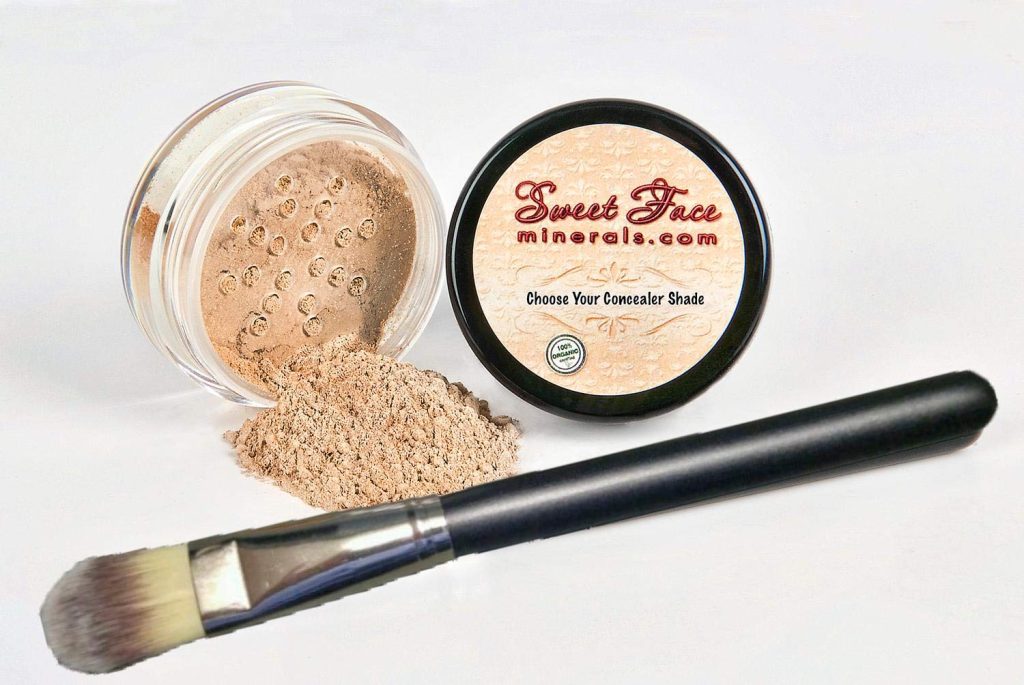 Concealers in powder form can be either loose powder or pressed powder. These products are appropriate for oily or mixed skin types and offer light to medium coverage. Setting the under-eye region or obtaining a natural finish is made easy by powder concealers.
Color-Correcting Concealer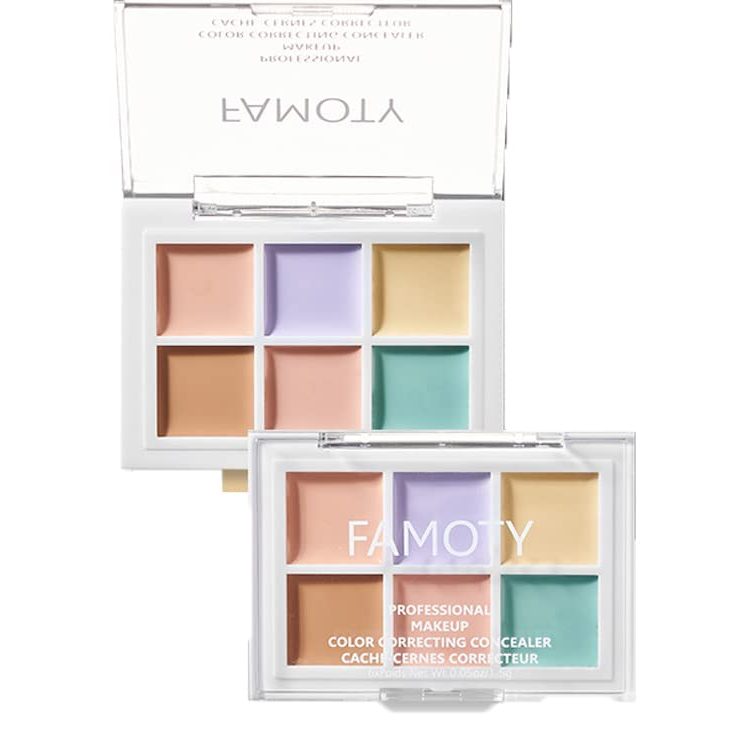 Concealers that correct color come in a variety of colors to cover up different skin issues. For instance, peach or salmon concealers combat dark circles, green assists in neutralizing redness, and lavender concealers energize dull faces. To obtain a more even complexion, they are often used in addition to normal concealers.
Waterproof Concealer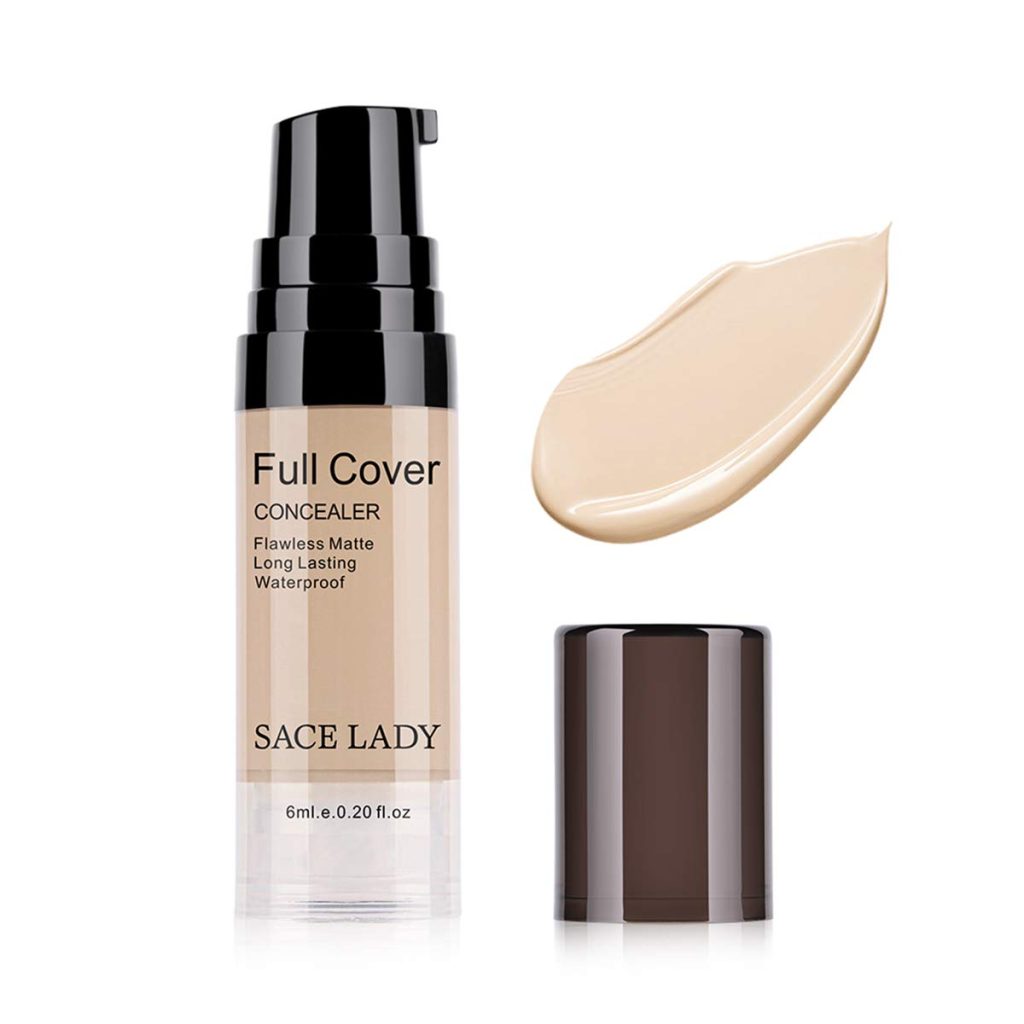 Waterproof concealers are made to withstand moisture, perspiration, and sweat. They are durable and offer protection that holds up even in trying circumstances. Concealers that are waterproof are advantageous for times or events where extended wear is necessary.
Serum Concealer
The advantages of skincare and cosmetics are combined in serum concealers. Hyaluronic acid and antioxidants are among the skincare elements included in serum concealers. They moisturize and nourish the face while giving coverage. The texture of serum concealers is frequently light, and they provide a luminous, natural finish.
These are only a few varieties of concealers that are offered on the market. Selecting the type that best meets your individual requirements and intended results is important because each type serves various feelings and skin concerns.
FAQs (Frequently Asked Questions)
1. What advantages can utilizing water-based concealer offer?
Using water-based concealer has a number of advantages, including its light texture, which feels nice on the skin and lets it breathe. Although it is less likely to clog pores or worsen breakouts, it also benefits those with oily or acne-prone skin.
2. What is the best way to use water-based concealer?
A clean, moisturized face is the best place to start when using water-based concealer. Apply a tiny quantity of concealer to the areas you wish to cover, such as the redness, blemishes, or under-eye circles, using a small brush or your fingertips. The concealer should be gently incorporated into the skin until it looks flawless.
3. Can under-eye circles be covered up using water-based concealer?
Yes, you can mask under-eye circles with water-based concealer. To assist in brightening the under-eye area, choose a concealer shade that is between one and two shades lighter than your skin tone. Use a tiny amount and gently mix it with your fingers or a concealer brush after applying.
Conclusion
Water-based concealers have revolutionized the way we obtain flawless, natural-looking skin. These concealers have established themselves as essentials in the makeup routines of both amateur and professional beauty aficionados because of their lightweight texture and capacity for providing smooth coverage. Water-based concealers provide a gentle and efficient way to cover flaws like dark circles, blemishes, and redness regardless of your skin type, whether it is sensitive or acne-prone.
Hence, select among these six best water-based concealers that have won widespread acclaim in the beauty world. In addition to looking at their formulation and performance, we have highlighted the features that set these concealers apart from the competition. With this information in hand, you may choose the water-based concealer that best meets your requirements. So, with these top-rated water-based concealers, bid flaws farewell and welcome a beautiful complexion.