In 2023, lipsticks and eyeshadows are the stars, offering countless innovative combinations to elevate your beauty game. These trends let you express your unique style and enhance your overall appearance with unmatched allure and sophistication. From vibrant hues to soft and bold, and dreamy shades. These top 13 lipstick and eyeshadow combinations for 2023 are set to revolutionize how we approach makeup. They encourage creativity and celebrate individual beauty.
Mixing lipsticks and eyeshadows in harmonious yet striking ways opens up endless possibilities for self-expression. Moreover, these trends go beyond simple color matching. They blend shades and textures to create captivating, cohesive looks that leave a lasting impact. So, get ready to explore the top 13 lipstick and eyeshadow combinations for 2023. Also experience the transformative magic of makeup, showcasing your unique beauty.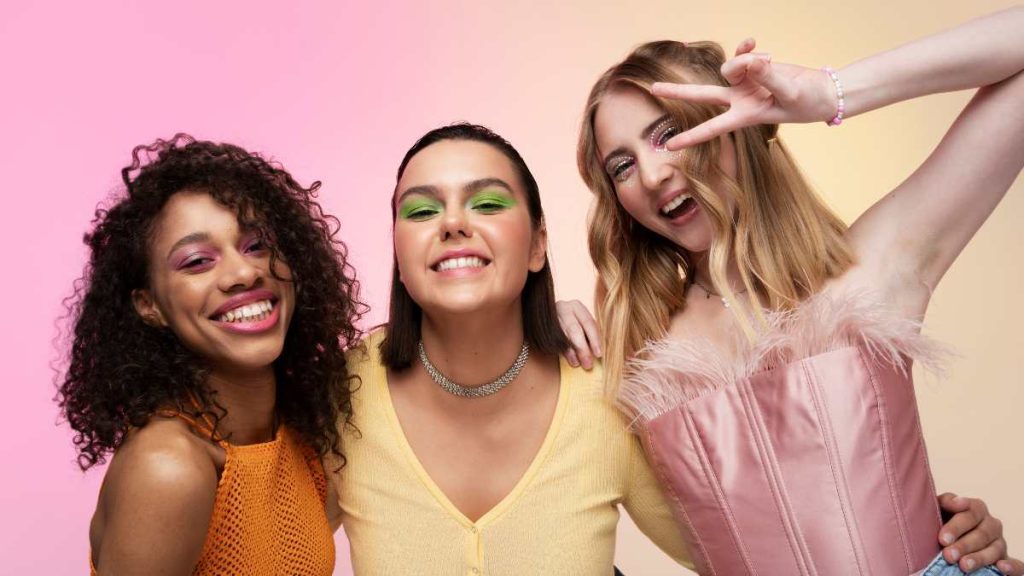 Why You Should Follow These Trendy Combinations?
Following these trendy lip shades and eye shadow combinations for 2023 will help you stay in vogue. These combinations will make a lasting impression on others. Embracing these fashionable combinations will give you a modern and fresh appearance. By allowing you to stand out and make a bold fashion statement. It also fosters a sense of connection with like-minded women who share your interest in makeup and beauty. This will keep you in sync with the latest trends and help you feel more confident and stylish.
Trending Lipstick And Eyeshadow Combinations
1. Soft Lilac Lips And Bubblegum Pink Eyeshadow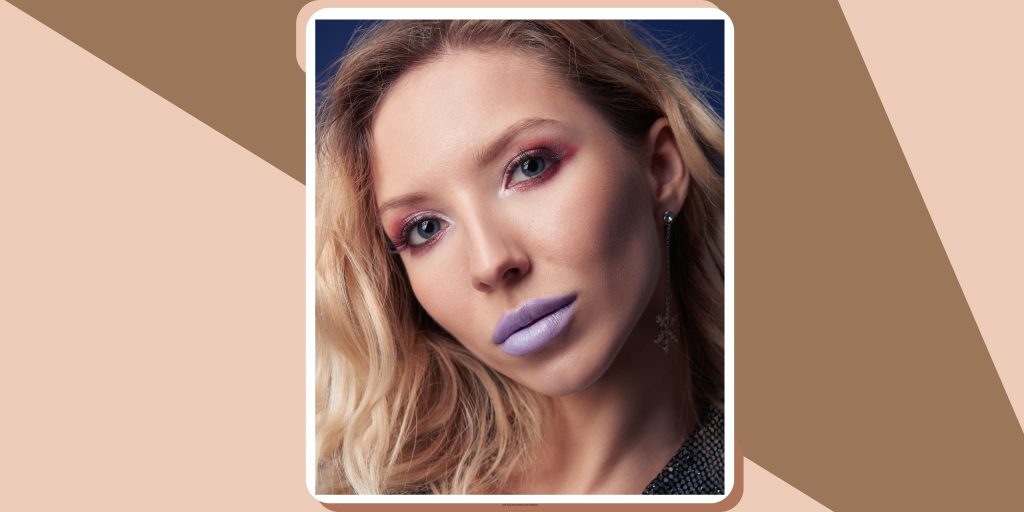 The Barbie-inspired trend with Soft Lilac and Bubblegum Pink, in particular, captures the doll's charm perfectly. The Soft Lilac eyeshadow brings a dreamy touch to the overall look. While the Bubblegum Pink lips, on the other hand, add vibrancy and confidence to your appearance. Embrace this playful and feminine combination, and, consequently, channel your inner Barbie with flair. This makeup style is sure to bring out your fun-loving and lively side.
2. Nude Lips And Warm Neutral Eyeshadow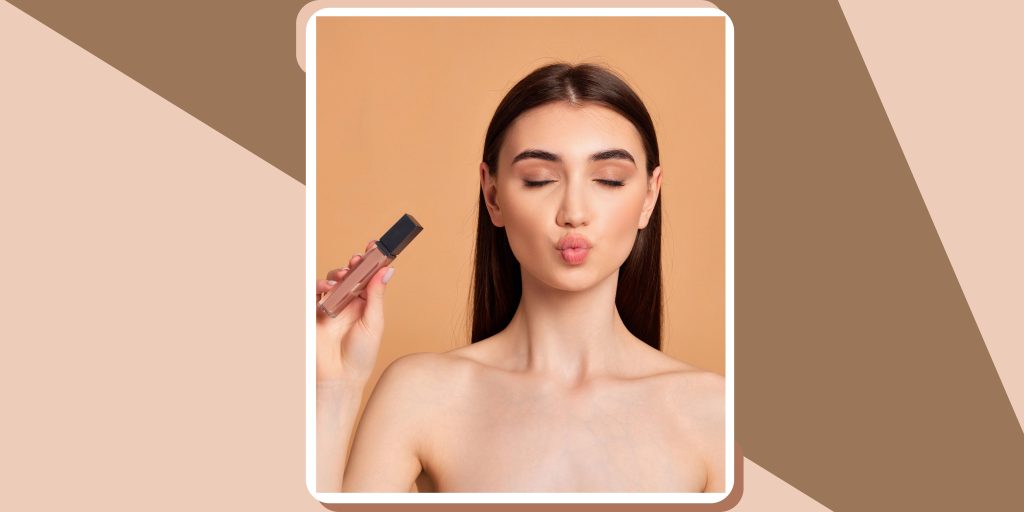 Achieve a natural and effortless beauty with the timeless combination of nude lips and warm neutral eyeshadow. In addition, this versatile pairing is a staple in every makeup enthusiast's collection. It provides a polished and sophisticated look for any occasion. Embrace your natural features and let your inner glow shine with this elegant and trending combination.
3. Red Lips And Smoky Eyes
Make a bold and glamorous statement with the classic pairing of red lips and smoky eyes. This powerful combination exudes confidence and allure. So, it is perfect for special occasions or when you want to leave a lasting impression. Choose a striking red lipstick shade that complements your skin tone and creates mesmerizing smoky eyes using deep, sultry shades. Get ready to turn heads and make heads spin with this show-stopping combination.
4. Pink Lips And Rose Gold Eyeshadow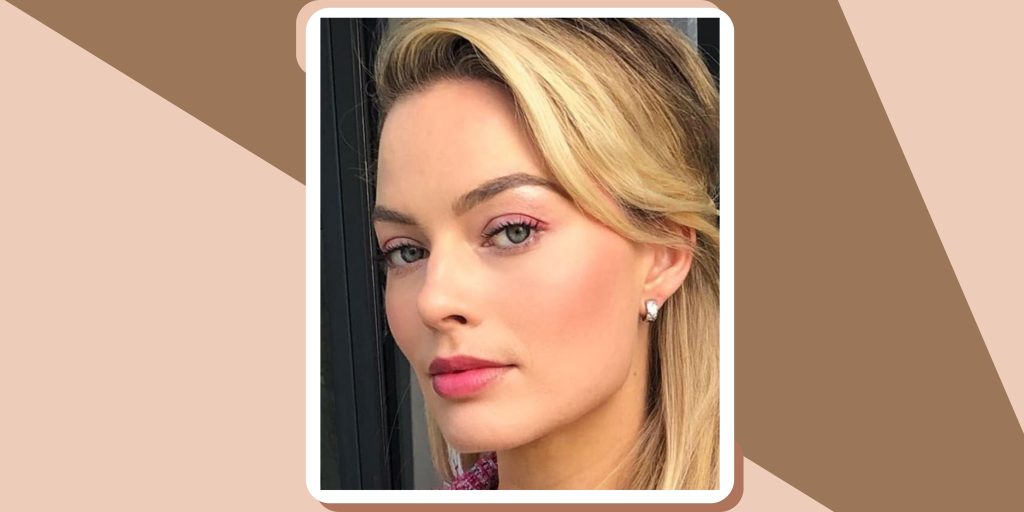 Immerse yourself in the Barbie trend with a romantic and ethereal look. This look features the enchanting combination of pink lips and, in addition, rose gold eyeshadow. This soft and feminine duo effortlessly creates a match made in heaven. Thereby striking the perfect balance between elegance and playfulness. Firstly, choose a beautiful pink lipstick shade that complements your complexion. Then, sweep shimmery rose gold eyeshadow across your lids to achieve a dreamy and radiant appearance. Whether you're attending weddings or parties. This trendy combination will undoubtedly make you feel like a real-life Barbie princess. Thus leaving a trail of charm and grace wherever you go.
5. Coral Lips And Golden Bronze Eyeshadow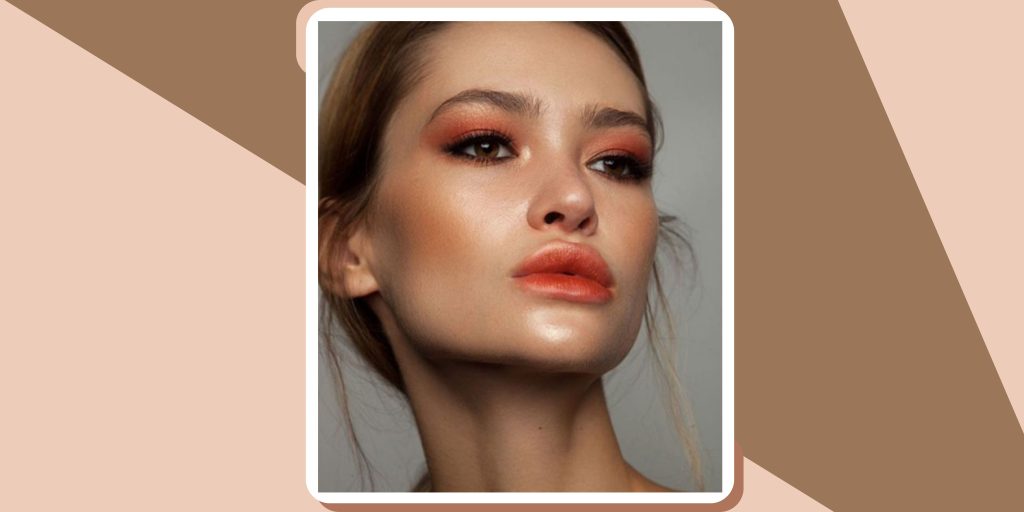 Infuse warmth and radiance into your look with coral lips and golden bronze eyeshadow. This combination captures the essence of summer. It provides a fresh and sun-kissed appearance. Further, opt for a coral lipstick shade that complements your skin tone. Also, accentuate your eyes with shimmering golden bronze eyeshadow for a glowing and captivating look.
6. Berry Lips And Coppery Brown Eyeshadow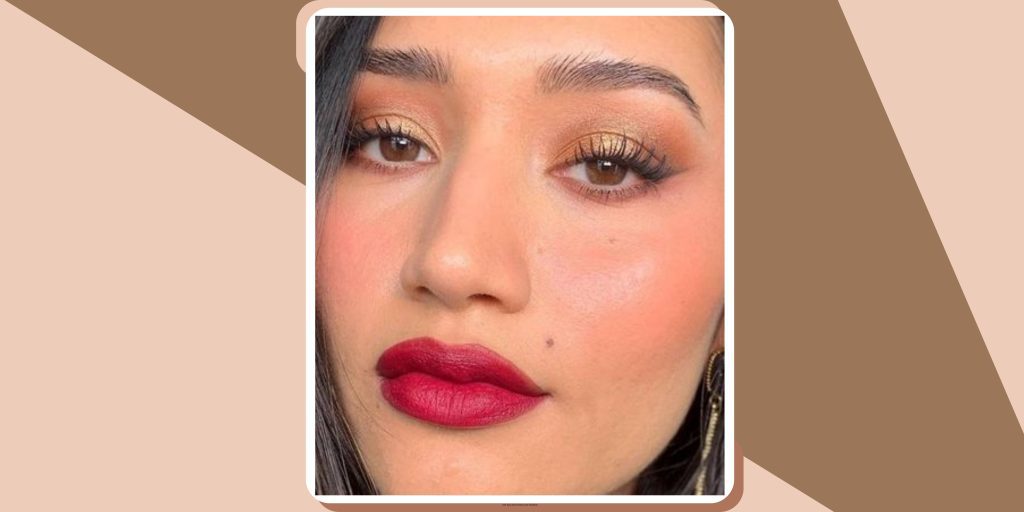 Indulge in a rich, seductive allure with berry lips and coppery brown eyeshadow. This combination exudes confidence and sophistication, perfect for evening events. Choose a luscious berry-toned lipstick and pair it with intense coppery brown eyeshadow. This will create depth and dimension to make your eyes pop.
7. Peachy Nude Lips And Soft Pink Eyeshadow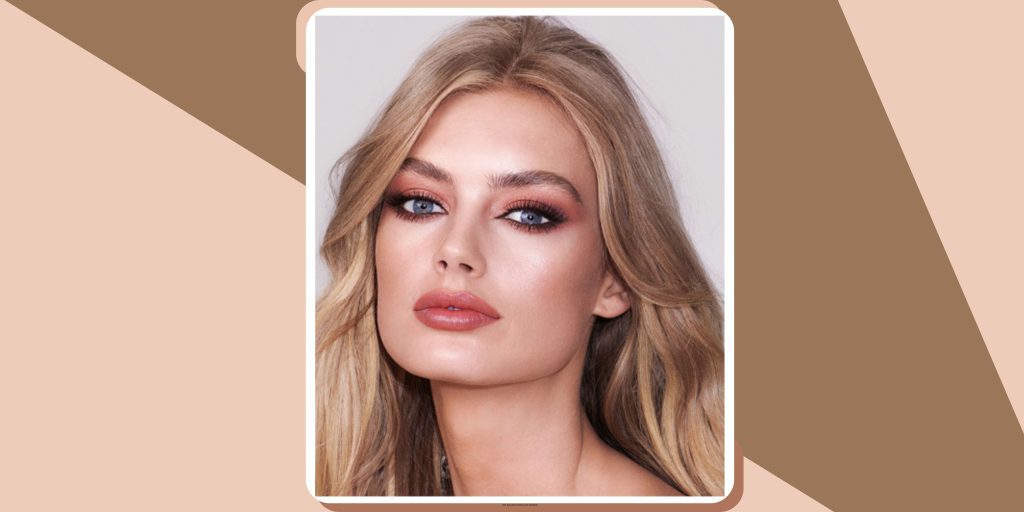 For a subtle and romantic look, opt for peachy nude lips and, in addition, soft pink eyeshadow. This delicate combination, in turn, adds a touch of femininity and innocence to your makeup routine. Firstly, select a peachy nude lipstick shade that enhances your natural lip color. Then, sweep a soft pink eyeshadow across your lids for a dreamy and angelic appearance. Overall, this makeup style will give you a truly ethereal and charming look.
8. Deep Plum Lips And Smoky Gray Eyeshadow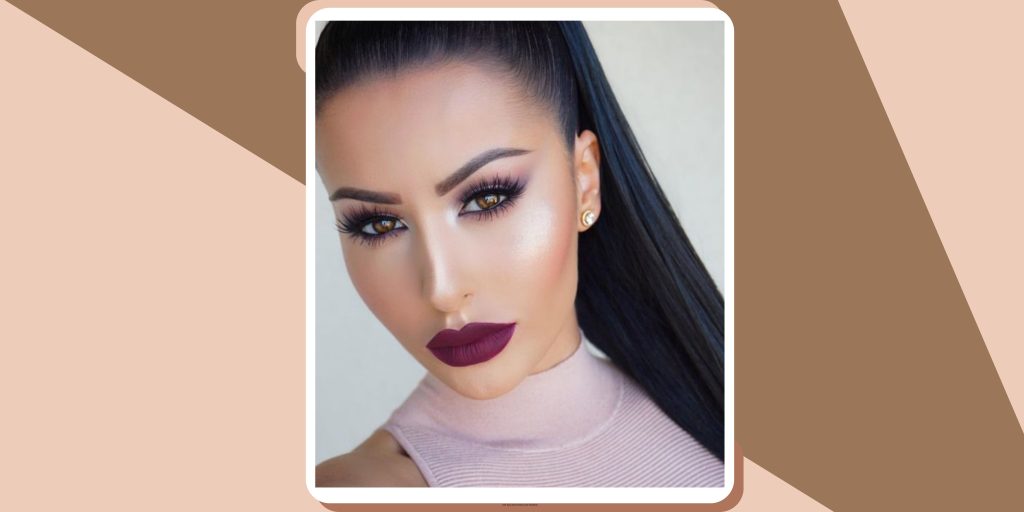 Channel your inner mystery and allure with deep plum lips and smoky gray eyeshadow. This combination is perfect for those who love to make a statement. To achieve this look, choose a deep plum lipstick shade with a hint of berry undertones. In addition, create a captivating smoky eye using shades of gray. The result is a sultry and sophisticated look that will command attention and, consequently, leave a lasting impression.
9. Mauve Lips And Dusty Rose Eyeshadow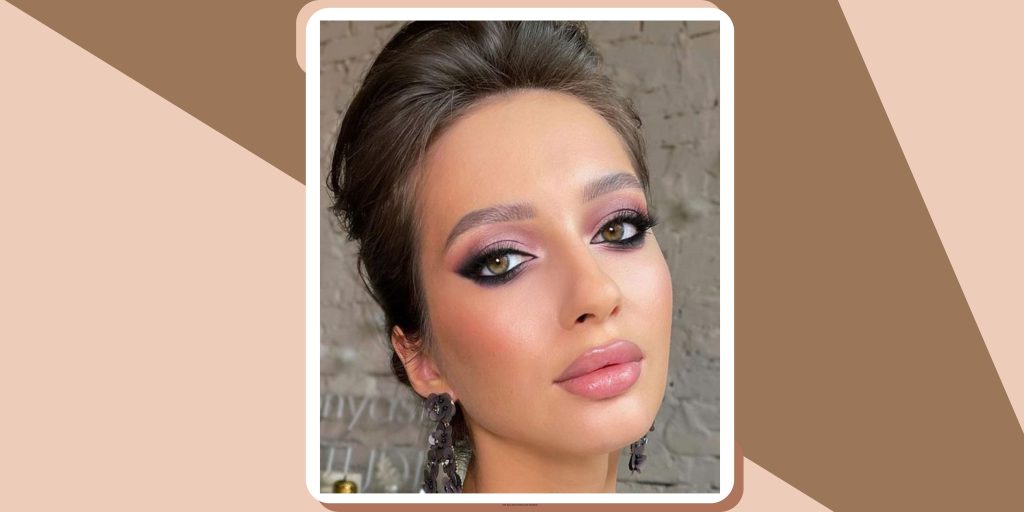 Enhance your natural beauty with the elegant combination of mauve lips and dusty rose eyeshadow. This pairing is all about subtlety and refinement. Furthermore, opt for a mauve lipstick shade that complements your undertones. Complete the look by sweeping a dusty rose eyeshadow across your lids for a soft. This romantic look is good to go for any occasion.
10. Nude Lips And Glittery Champagne Eyeshadow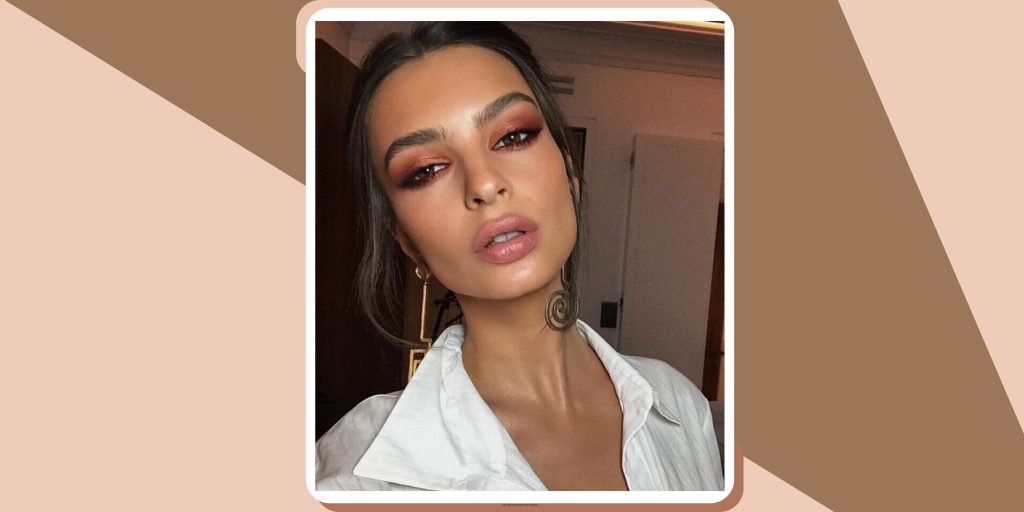 Elevate your everyday makeup with nude lips and glittery champagne eyeshadow. This combination brings a touch of glamour and sparkle to your look without being overpowering. Firstly, choose a nude lipstick shade that enhances your natural lip color. Then, add a touch of sparkle with a shimmering champagne eyeshadow for a sophisticated and eye-catching result.
11. Classic Red Lips And Winged Black Eyeshadow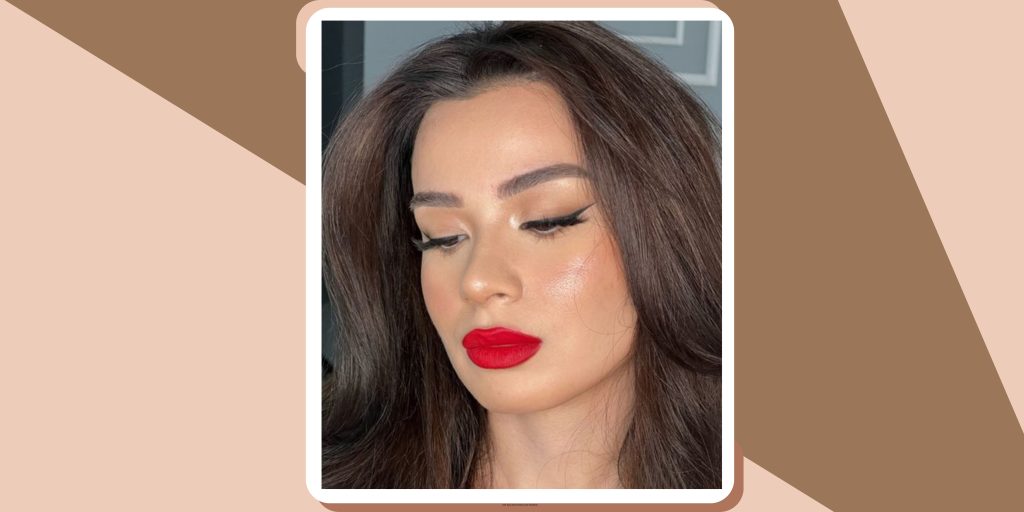 Make a timeless, bold statement with classic red lips and winged black eyeshadow. Moreover, this iconic combination is a go-to for those who love a glamorous and vintage-inspired look. Select a striking red lipstick shade that suits your complexion. Then, create a flawless winged eye using black eyeshadow or eyeliner. The result is a striking, confident appearance that never goes out of style.
12. Terracotta Lips And Earthy Brown Eyeshadow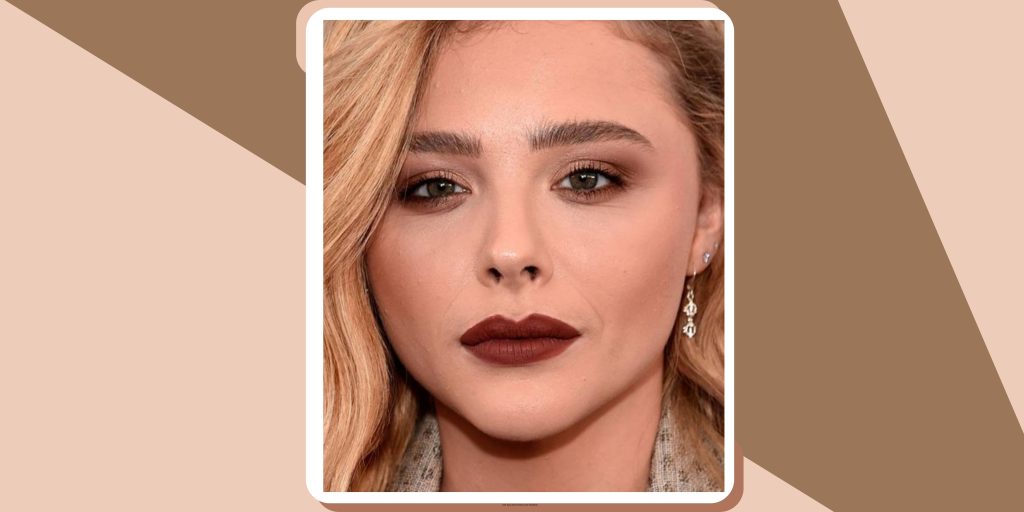 Embrace the warmth and earthiness of terracotta lips and earthy brown eyeshadow. This combination is ideal for a natural and bohemian-inspired look. Moreover, opt for a terracotta lipstick shade with reddish-brown undertones. Pair it with earthy brown eyeshadow for a harmonious, down-to-earth appearance that celebrates nature's beauty.
13. Peachy Coral Lips And Soft Gold Eyeshadow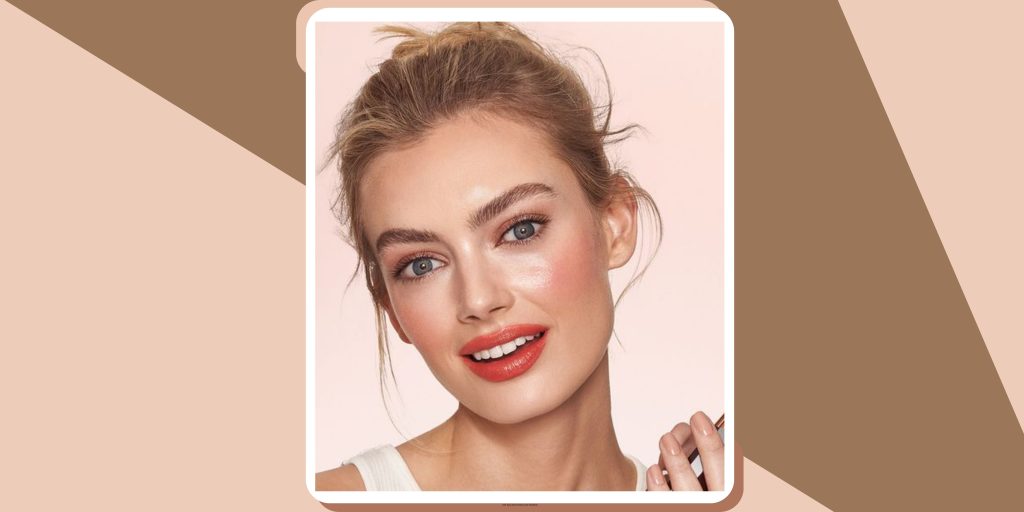 Capture the essence of summer with peachy coral lips and soft gold eyeshadow. Furthermore, this combination radiates a fresh and youthful vibe. Choose a peachy coral lipstick shade that complements your skin tone. Then, sweep a soft gold eyeshadow across your lids for a sunlit. This enchanting look is perfect for warm-weather occasions.
Infographic- Best Lipstick And Eyeshadow Combinations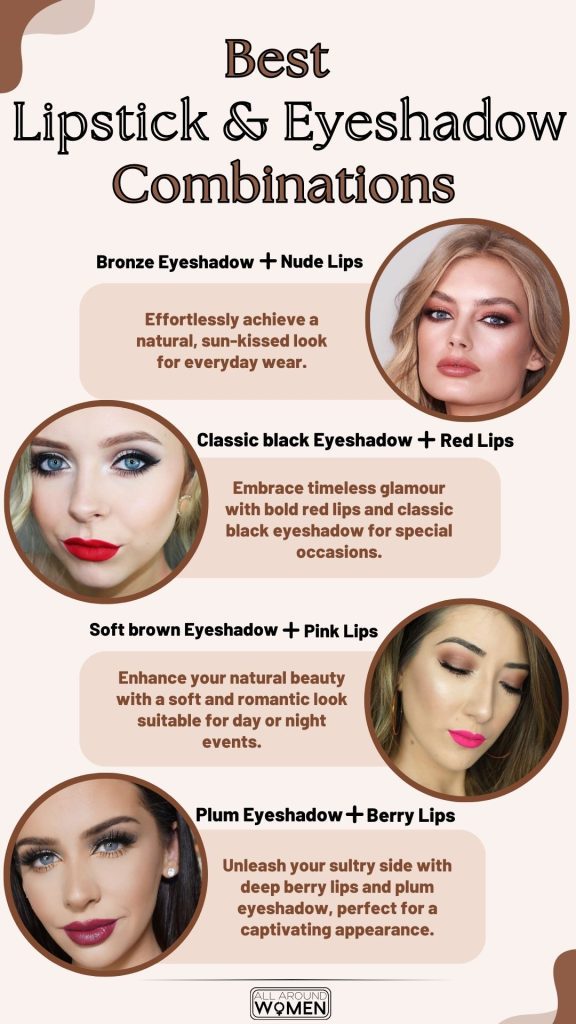 FAQs (Frequently Asked Questions)
Q: How do I choose the right lipstick and eyeshadow combination?
A: Choosing the right combination involves considering your skin tone, occasion, and personal preferences. Understanding color theory and how different shades complement each other is helpful. Experimentation is essential. So, don't be afraid to try new combinations and see what works best for you.
Q: Can I mix different finishes, like matte and shimmer?
A: Absolutely! Mixing finishes add depth and dimension to your look. Pairing matte lipstick with shimmery eyeshadow or vice versa can create a striking contrast. Just ensure the overall effect is balanced and cohesive.
Q: Are there any rules for pairing colors?
A: While there are no strict rules, choosing colors that complement each other is generally advisable. For instance, warm-toned lipsticks often pair well with warm-toned eyeshadows. However, don't be afraid to experiment and think outside the box to create unique and eye-catching combinations.
Q: How can I make my lipstick and eyeshadow last longer?
A: To make your lipstick and eyeshadow last, start with a primer on your lips and eyelids. Use long-wearing formulas and set your makeup with a setting spray. Additionally, consider layering similar-colored lip liners under your lipstick for better longevity.
Final Words
The combination of lipstick and eyeshadow opens up a world of possibilities, inviting you to explore, experiment, and discover new looks that suit any occasion or mood. Whether you're seeking a classic and sophisticated vibe, a bold and vibrant statement, or a soft and romantic allure. The right pairing can transform your appearance. Furthermore, remember to have fun, experiment, and embrace your creativity. Let your imagination soar as you discover these combinations' beauty and versatility. Moreover, it is an interactive process that unleashes your creativity as you play with colors, textures, and techniques to define your unique identity and showcase your beauty.