MAC Lipsticks are very famous, and all for good reasons. The longevity of Mac lipstick can vary depending on a few factors. Which includes the formula of the lipstick, how it's applied, and individual factors like eating, drinking, and talking. In general, Mac lipsticks are known for their decent staying power. The Mac lipsticks come in a wide variety of hues and stunning colors.
In addition to being elegant, it is also incredibly easy to use and reasonably priced. They include vitamin E, which keeps your lips moisturized and prevents them from drying out. As beauty enthusiasts, we often find ourselves wondering how long our favorite MAC lipsticks can withstand the test of time. Now scroll through and check out how frequently you can use it to determine how long it will last.
How Long Does Mac Lipstick Last?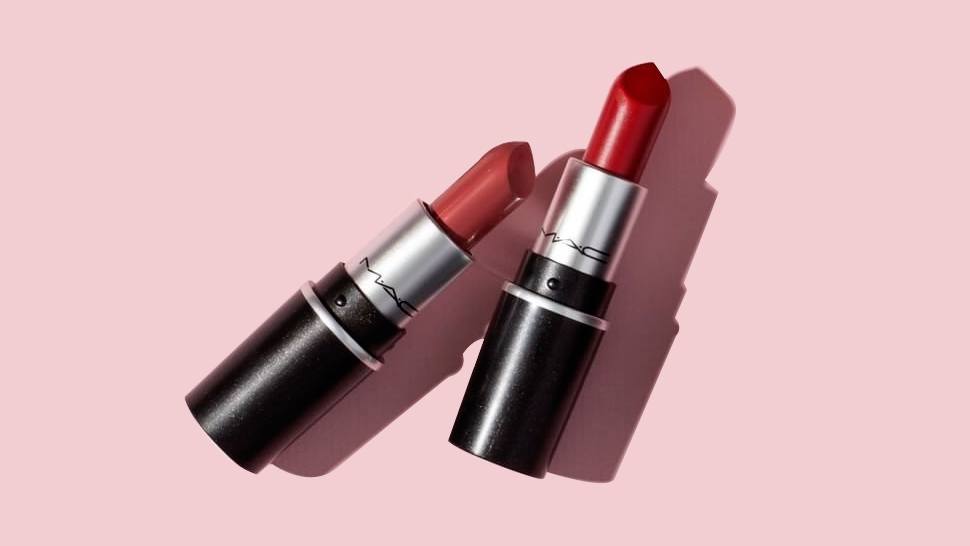 The actual wear time of MAC lipstick will also depend on how you apply it and how your lips react to the formula. In general, lipstick has a wear time of 8-9 hours. However, it can last longer or shorter, depending on how you are using this lipstick. For instance, lipstick stays shorter when used in thicker layers than when used in thin layers. Lipstick will stay on for a short while on dehydrated and dry lips.
Here are some tips for making your MAC lipstick last longer:
To help define your lips and stop lipstick from bleeding, use a lip liner the same color as the lipstick.
Apply a couple of gentle coats of lipstick, building the color you want.
Use a tissue to blot your lips and remove any excess lipstick.
To make the lipstick last longer, set it with a transparent powder.
Keep the lipstick from fading by avoiding foods and beverages that cause it to fade.
Throughout the day, reapply the lipstick as necessary.
With proper care, your MAC lipstick can last for a long time. However, it's crucial to remember that all lipsticks will go bad and start losing their best properties. Therefore, it's crucial to double-check the product's expiration date before using it.
How To Make The Mac Lipstick Stay Good For Long? Tips To Increase Longevity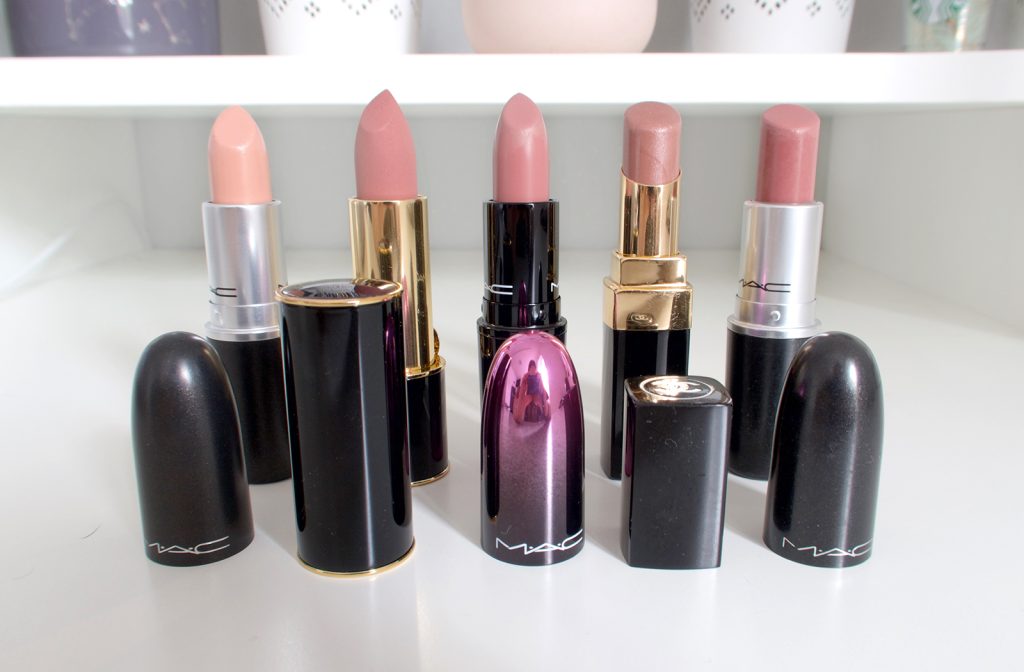 The formula of the lipstick, the wearer's eating and drinking habits, and the method of application are a few of the variables that might affect how long Mac lipstick lasts. Mac lipsticks are generally regarded as having respectable staying power.
Matte, satin, enhanced, and other formulas of lipstick are available on Mac. Compared to lipsticks with satin or glossy textures, matte lipsticks typically offer higher lasting power. Therefore, Mac Lipstick can stay on the lips for roughly 4 to 6 hours without any touch-ups.
You can use the following advice to extend the lifespan of your Mac lipstick:
Lip preparation: Gently exfoliate your lips to get rid of any flaky or dry skin before applying the lipstick, and moisturize your lips with lip balm.
Apply lip liner to define your lips. Choose one that is the same color as your lipstick. This provides a barrier and aids in preventing bleeding or feathering of the lipstick.
Apply lipstick in thin layers; start by smearing on one layer, blot with a tissue, and then repeat.
After applying lipstick, lay a tissue over your lips and lightly sprinkle the translucent powder over it. This will set the lipstick. It will aid in setting the lipstick and lengthening its wear.
While Mac lipsticks have excellent staying power, consuming greasy or oily foods can cause the lipstick to deteriorate more quickly. Pay attention to what you eat.
Which Is The Mac's Most Long-Lasting Lipstick?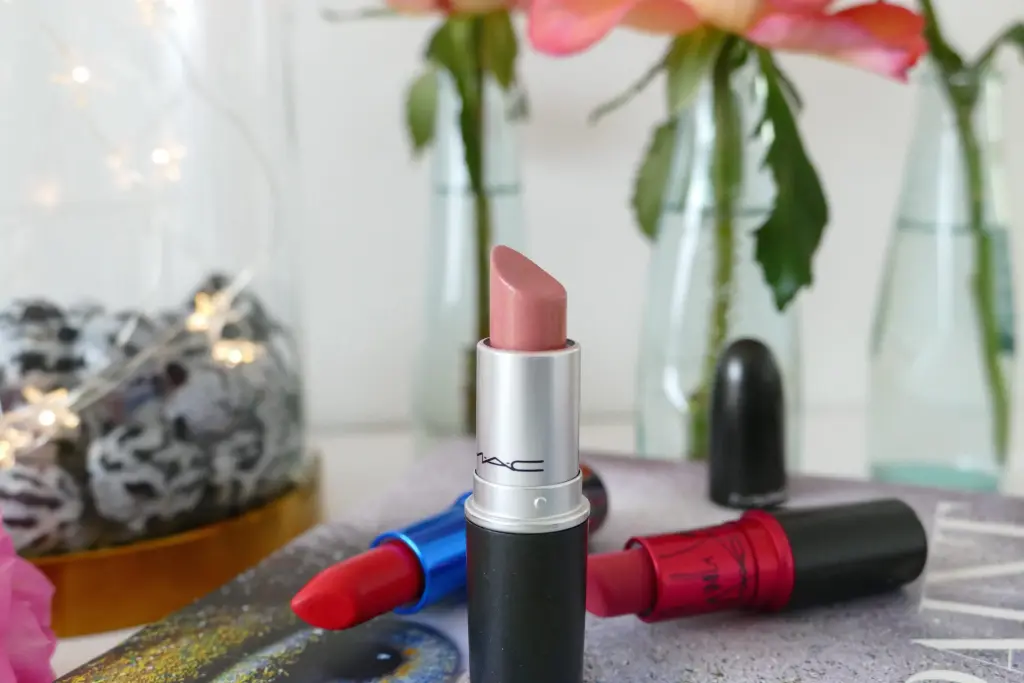 Mac Cosmetics offers several long-lasting lipstick formulas known for their staying power. The Mac Retro Matte Lipstick is one of the brand's most liked, long-wearing formulations. However, individual results may vary. The matte sheen, intense pigmentation, and exceptional wear time of the Retro Matte Lipstick collection have made them famous. These lipsticks feature a matte finish that tends to stay put on the lips and a rich, opaque color payoff. They are made to endure a long time and can resist activities like eating and drinking without getting faded.
The Mac Pro Longwear Lipstick is another long-lasting alternative. The lightweight texture of this composition, which is made to offer extended wear, feels nice on the lips. The Pro Longwear Lipstick provides all-day wearability, powerful color payoff, and a semi-matte finish.
Various personal characteristics, like lip texture, dietary preferences, and application methods, might affect how long a lipstick lasts.
10 Best Mac Long-Lasting Lipstick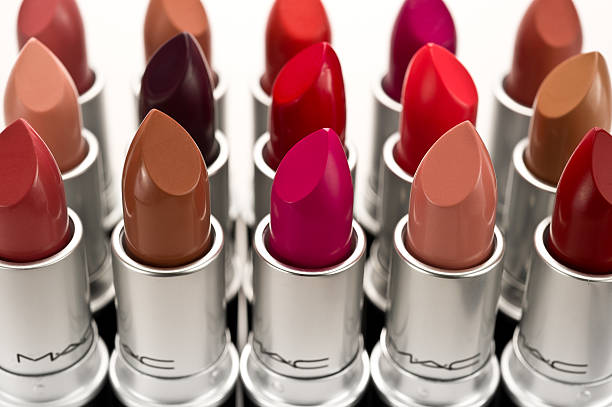 MAC is probably one of the most well-known, historical brands in the cosmetics sector and is connected to some of your first recollections of using makeup. Additionally, it has consistently been a go-to item for makeup artists in the industry. There are plenty of cult-favorite MAC cosmetics to choose from, but their profusion of lipsticks truly takes the prize. MAC has the widest color selection available, with over 150 colors of conventional lipsticks and approximately 40 shades of liquid lipstick. There is literally something for everyone by MAC. Due to the fact that there are so many alternatives, we decided to simplify things for you by selecting the top 10 MAC long lipsticks available.
1. Mac Lustreglass Sheer Shine
Price: $22 at the time of writing
The silky consistency and pinky-brown color of MAC's Lustreglass lipstick makes it suitable for all complexions. Although it's buildable, this hue leans towards nudeness. It becomes a genuine lipstick rather than a gloss when combined with more pigmented shades. There are countless possibilities with this one.
2. Mac Matte– Consensual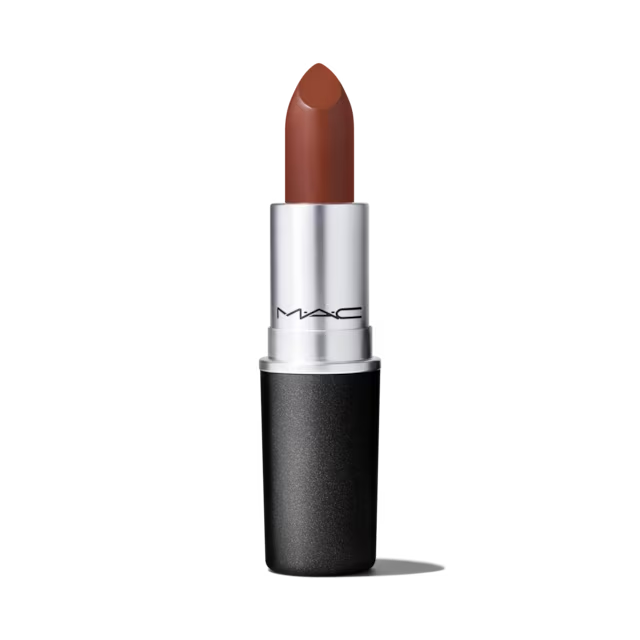 Price: $16.5 at the time of writing
Finding the ideal nude tint for folks with darker complexion tones is a difficult endeavor. Enter Consensual, a matte lipstick from MAC. The matte finish creates a sophisticated and bold look, making it a popular choice for various occasions and makeup styles. Also, the formula glides smoothly on the lips, ensuring a comfortable and even application.
3. Mac Matte Lipstick Sin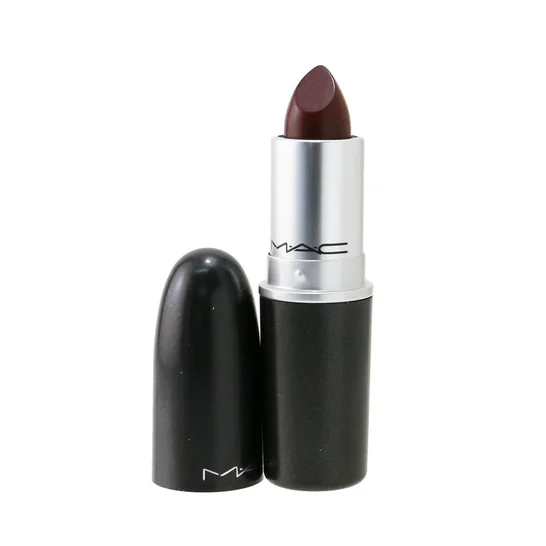 Price: $21 at the time of writing
Whenever you want to go dark and dramatic, MAC's sin color, deep red/burgundy tone, and matte finish is the best choice. And it looks good on people of all skin tones.
4. Mac Cremesheen Lipstick in Créme in Your Coffee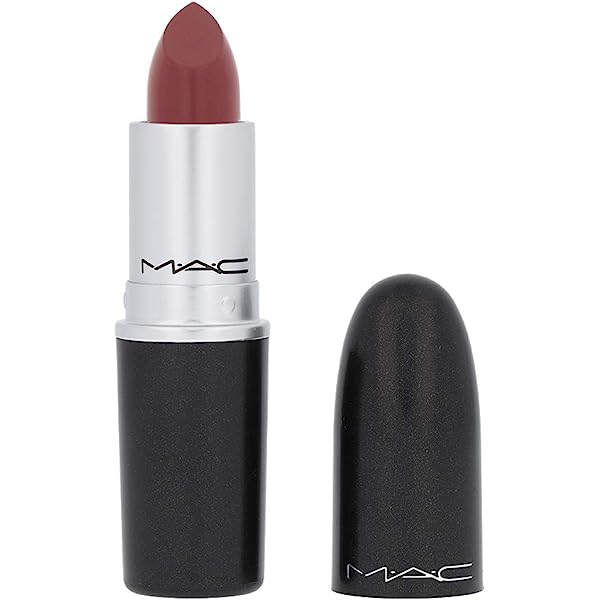 Price: $21 at the time of writing
Cremesheen lippies from MAC, produced with shea butter and olive oil, have an incredibly moisturizing feel that will appeal to lip balm fans. They feel cushiony and have a shiny texture, making them exceptionally comfy. This stunning berry color, a mid-tone pink with just the right amount of brown undertones, looks really lovely with that sheen.
5. Mac Lipstick in Velvet Teddy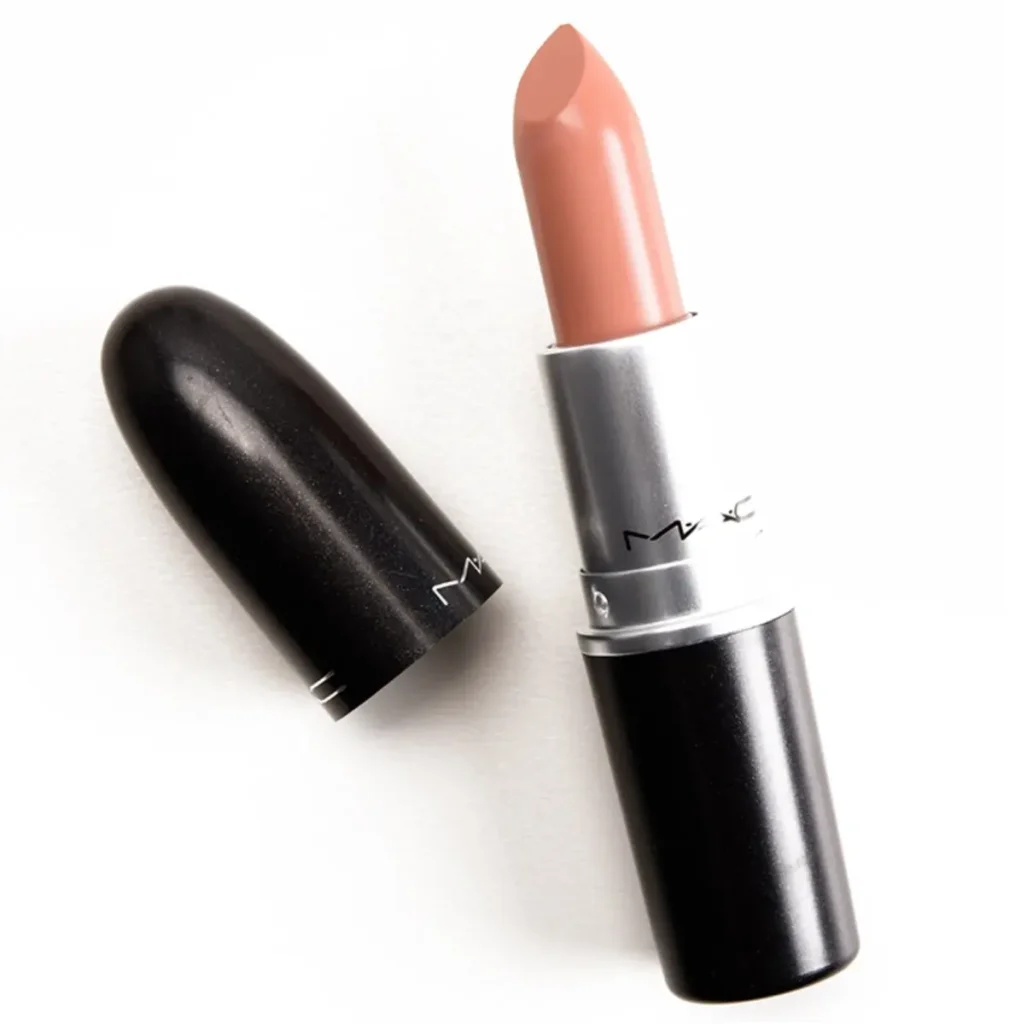 Price: $18 at the time of writing
The matte finish and intensely pigmented, nude beige shade make this product shout the 1990s to us and that too in the greatest manner possible. Additionally, it's one of the few beige long-lasting shades that complements lighter and darker skin tones equally well.
6. Mac RETRO MATTE LIPSTICK Ruby Woo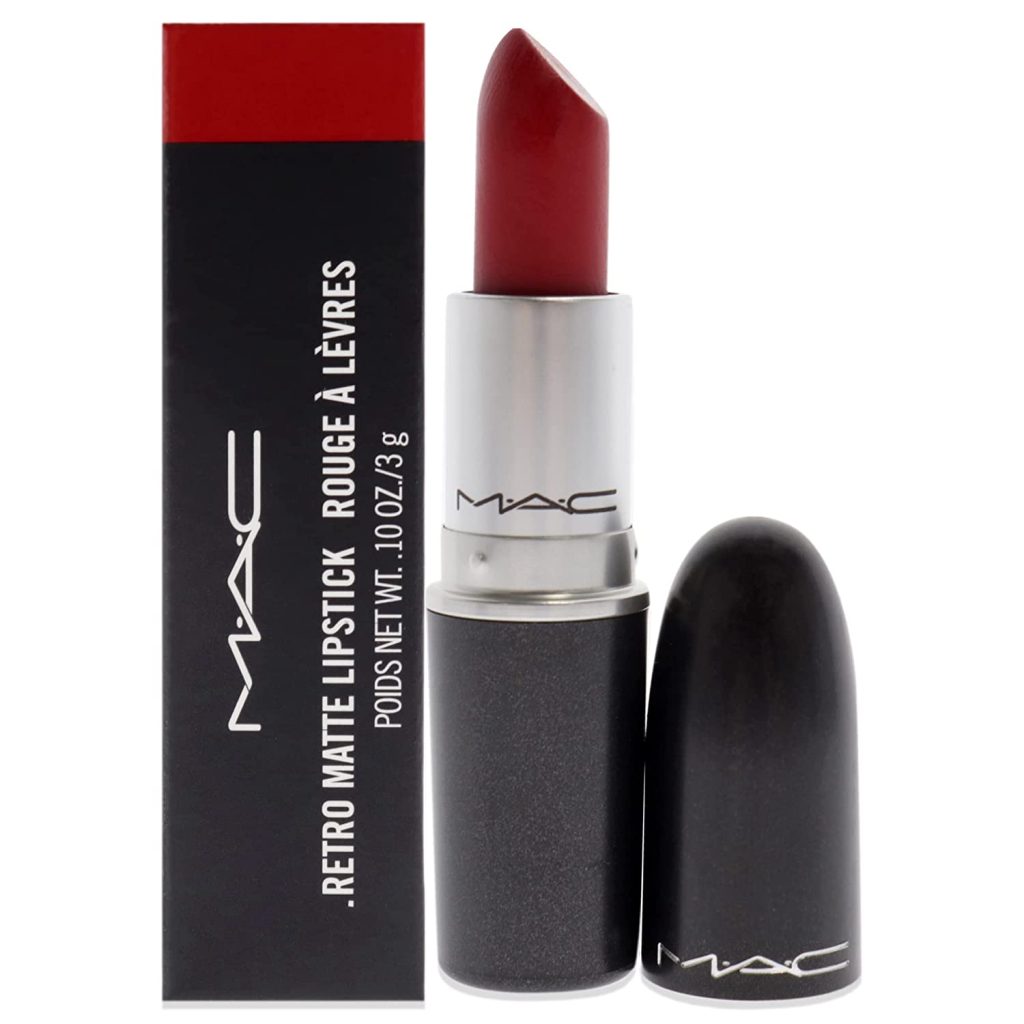 Price: $21 at the time of writing
Your search for the ideal traditional red lipstick will be over with this red lipstick by MAC. It is genuinely a well-balanced red with overtones that are neither very chilly nor overly warm.
Fun fact: Mac RETRO MATTE LIPSTICK Ruby Woo continually ranks as the brand's top-selling lipstick in the US.
7. Mac Powder Kiss Lipstick Ruby New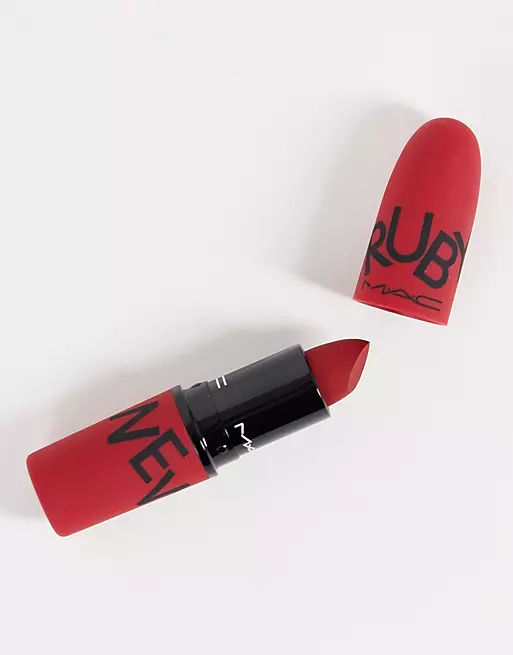 Price: $20 at the time of writing
The MAC lipstick formula has a lightweight, moisturizing, but matte texture. Mac Powder Kiss Lipstick Ruby New is a great option for those who are looking for a long-wearing, hydrating matte lipstick with a soft-focus finish. There are 23 colors available in this variation alone, but we have a thing for this vivid red-orange shade, which is ideal for summer and makes a bold statement.
8. Mac Lipglass Very Go Lightly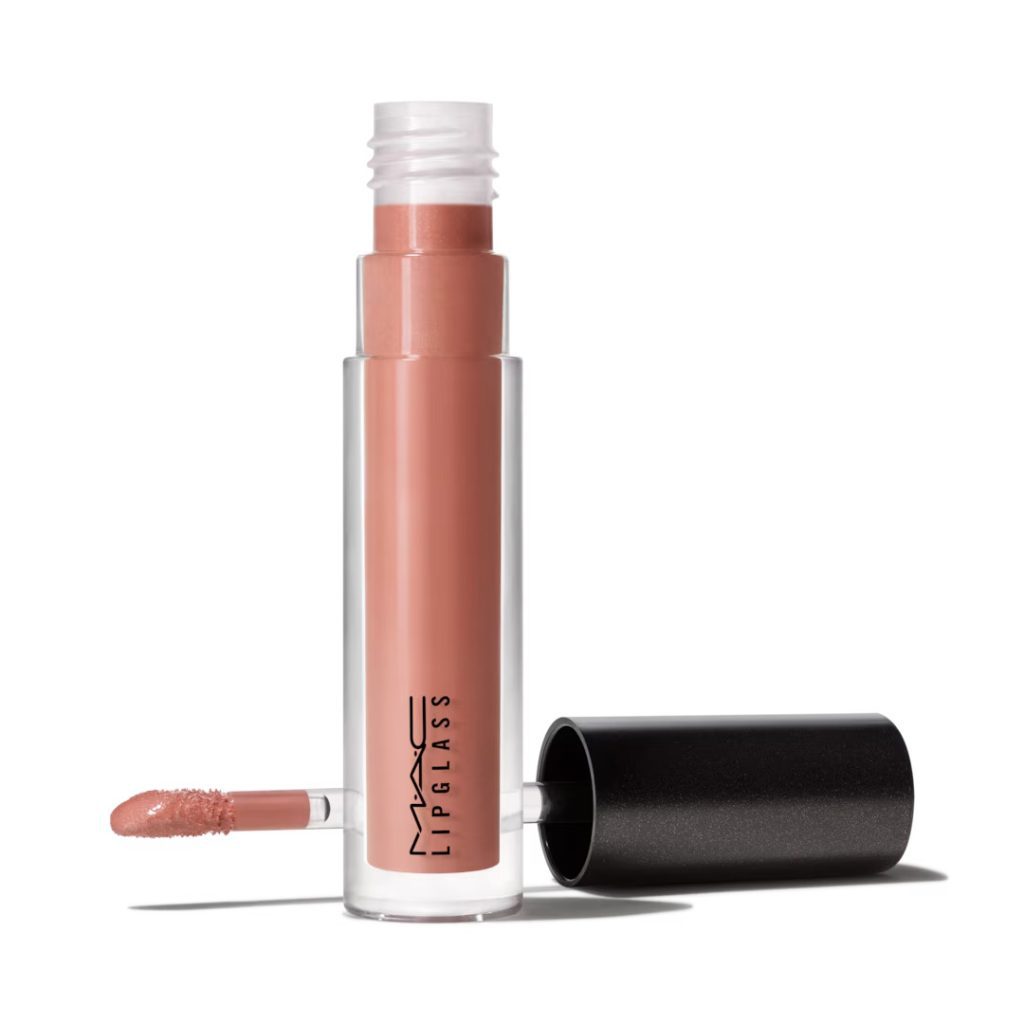 Price: $21 at the time of writing
Almost everyone will adore this lip gloss with a faint shimmer. Regardless of whether you favor matte lipstick or something with a little more sheer, this is loved by all. Although sheer, it gives off the ideal non-sticky texture when applied over more pigmented colors and lasts very long.
9. MAC MATTE LIPSTICK Tropic Tonic
Price: $21 at the time of writing
Coral colors can be tricky to pull off, but Tropic Tonic, a hue of MAC Matte Lipstick, is an excellent product to start your lip color journey. The warm undertones of the soft yet powerful color are distinct from the neon hues of comparable shades and don't feel overly warm. These are among the top-selling long-lasting Mac lipsticks.
10. MAC MATTE LIPSTICK Deep brown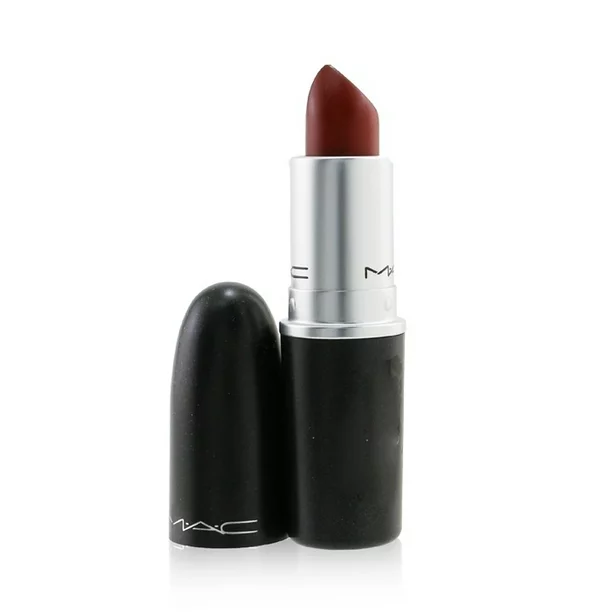 Price: $21 at the time of writing
MAC MATTE LIPSTICK Deep brown is a blend of emollients and waxes that help to keep lips hydrated and comfortable. Now Enters Consensual is a matte lipstick from MAC. The darkest shade among a wide range of tans and browns, it looks especially gorgeous when matched with the creamy lip pencil from the same cosmetics company in the deep burgundy shade, Nightmoth.
How Long Does Unopened Mac Lipstick Last?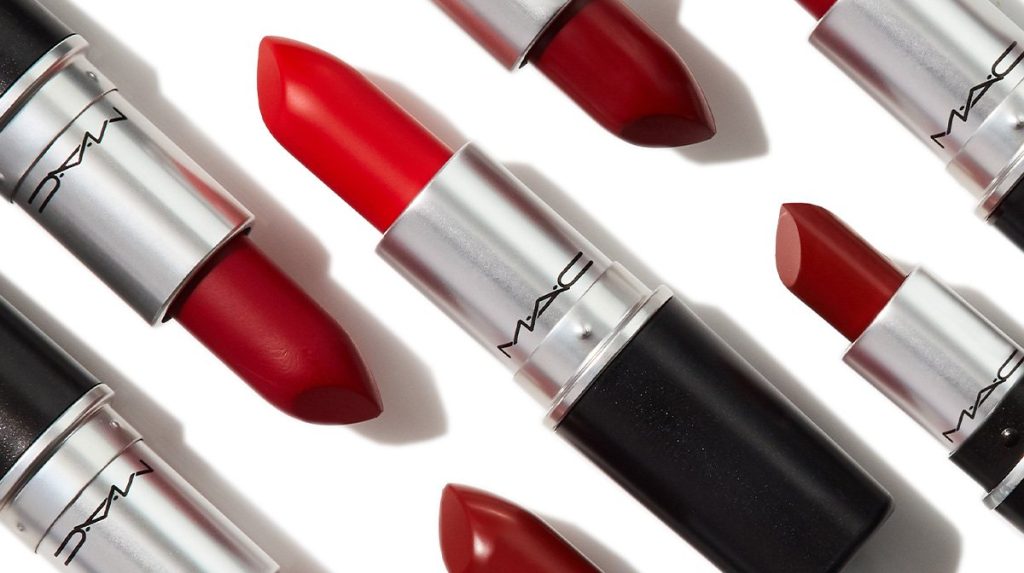 Mac's unpacked lipstick lasts for four to five years. However, to have this long shelf life, it must be undamaged, in the original packing, and devoid of contamination. Hence for the lipstick to endure longer, proper storage is crucial. The best option for storing them is in a cool, dry atmosphere. Its shelf life will be shortened after it is opened and put to use because it is exposed to air and moisture.
Does Mac Lipstick Expire?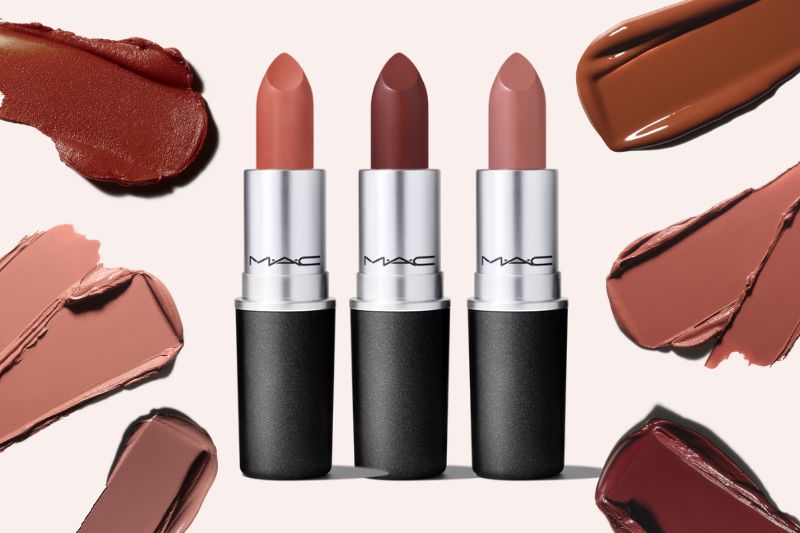 Your Mac lipstick may expire too. Even though lipstick has a three-year shelf life, it cannot last indefinitely. It starts to lose its preservation qualities beyond the expiration date; therefore, it will no longer be useful. They can also quickly expire if you store them improperly.
High temperatures or humidity can alter the chemical and physical makeup qualities. In order to prevent oxidation and microbiological activity, you must also keep it away from moisture and air. It is advisable to toss it out after it has run out and buy a new one.
How To Store Mac Lipstick For the Long Term?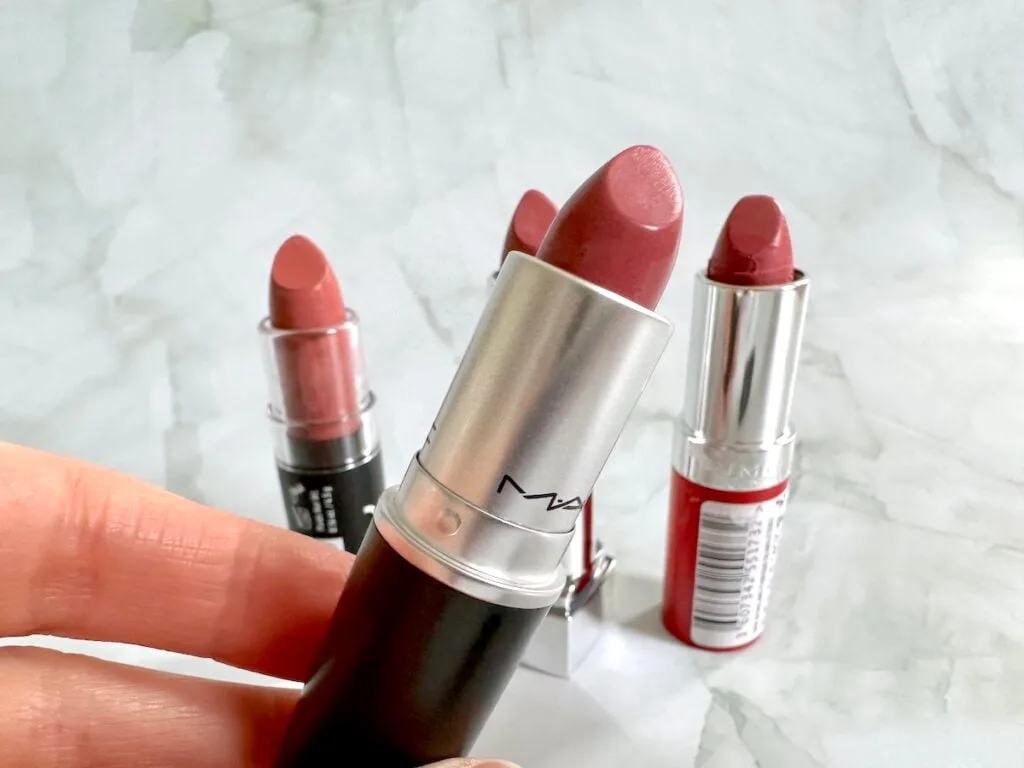 Microbial growth and oxidation can occur in a hostile environment; therefore, you should keep your Mac lipstick in an excellent, dry, dark location. It needs to be shielded from any area that is humid or has a high temperature.
To preserve it for a long time, some people may choose to freeze it. However, it needs to be kept in an airtight container, ideally a glass jar with a secure top. Improper freezing can damage its texture, particularly when performing the thawing process. For long-term storage, always keep it in the same packaging.
Frequently Asked Questions
1. What is the lifespan of Mac lipstick?
Lipstick from Mac might last longer or shorter based on factors like formulation, application style, and personal habits. Lipsticks from Mac often last for 4 to 6 hours before needing to be touched up.
2. How long-lasting are Mac lipsticks?
Mac lipsticks have a respectable amount of staying power. They come in a variety of formulas, such as matte, satin, and enhanced finishes; matte lipsticks often last longer.
3. Options for long-lasting Mac lipstick?
Retro Matte Lipstick, Matte Lipstick, Pro Longwear Lipstick, Retro Matte Liquid Lipcolour, Amplified Lipstick, and Powder Kiss Lipstick are just a few of Mac's long-lasting lipstick alternatives. These formulas are renowned for their toughness and long wear times.
4. Can I use Mac lipstick as a blush?
A: Yes, you can use some Mac lipstick shades as a cream blush. Simply apply a small amount to the cheeks and blend it out for a natural flush of color.
5. How evenly do Mac lipsticks fade?
Like most lip cosmetics, Mac lipsticks can fade unevenly over time, especially while eating or drinking. However, using long-wearing formulas, layering the lipstick, and adding lip liner can reduce uneven fading.
Conclusion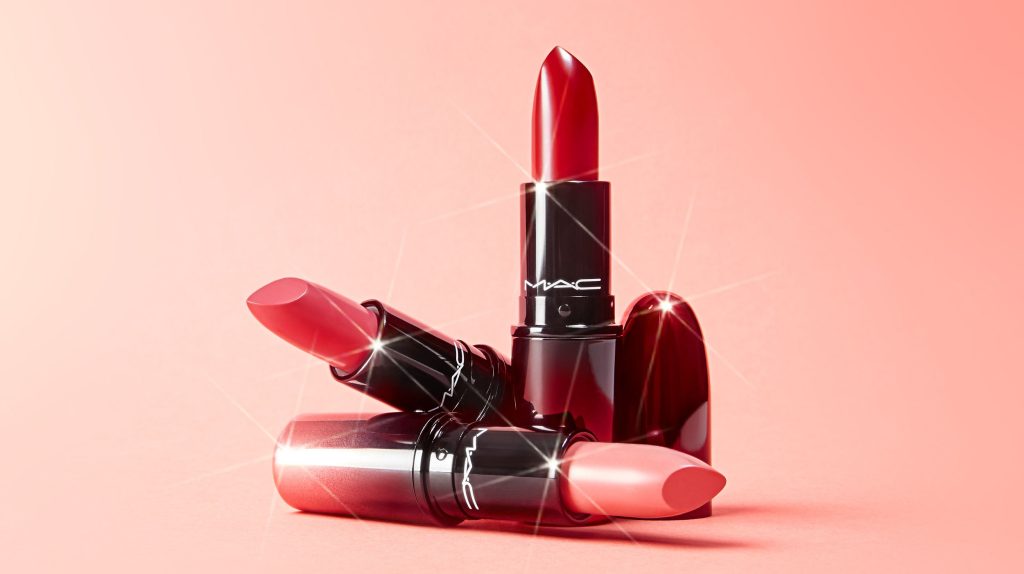 Mac lipsticks have a reputation as dependable choices for consumers seeking long-lasting wear. However, individual results may vary. So here you have a variety of lipsticks from Mac Cosmetics that are renowned for their durability and staying power. Various Mac lipsticks stand out for their exceptional long-lasting performance, and our list helped you get the one.
The precise longevity time can vary depending on the formulation, application technique, and individual habits. The Retro Matte, from many other Mac lipsticks, is well known for its intensely pigmented formula and matte texture, which ensures all-day wear. If liquid lipsticks are more your style, try the Retro Matte Liquid Lipcolor, which dries to a matte, smudge-proof finish and provides long-lasting color. My personal favorite, The Powder Kiss Lipstick, gives you a weightless feeling with a blurred effect, while the Amplified Lipstick blends creaminess with exceptional lasting power.