Unlocking the secrets to Korean women's ageless beauty is a fascinating journey into skincare. Their youthful appearance has captivated the world, leaving many curious about the secrets behind their timeless glow. The answer lies in their carefully crafted skincare routines and the closely guarded secrets of K-Beauty. It ranges from gentle cleansing rituals to innovative product formulations.
Korean women have mastered the art of preserving their youthful looks. In this article, we will explore why Korean women look so young. Moreover, we will delve into the beauty secrets and skincare routines that contribute to their radiant and age-defying complexion. Get ready to be inspired as we are about to unravel the secrets of Korean beauty. We will also discover how to achieve our own ageless and luminous glowing skin.
Why Is Korean Skincare So Popular?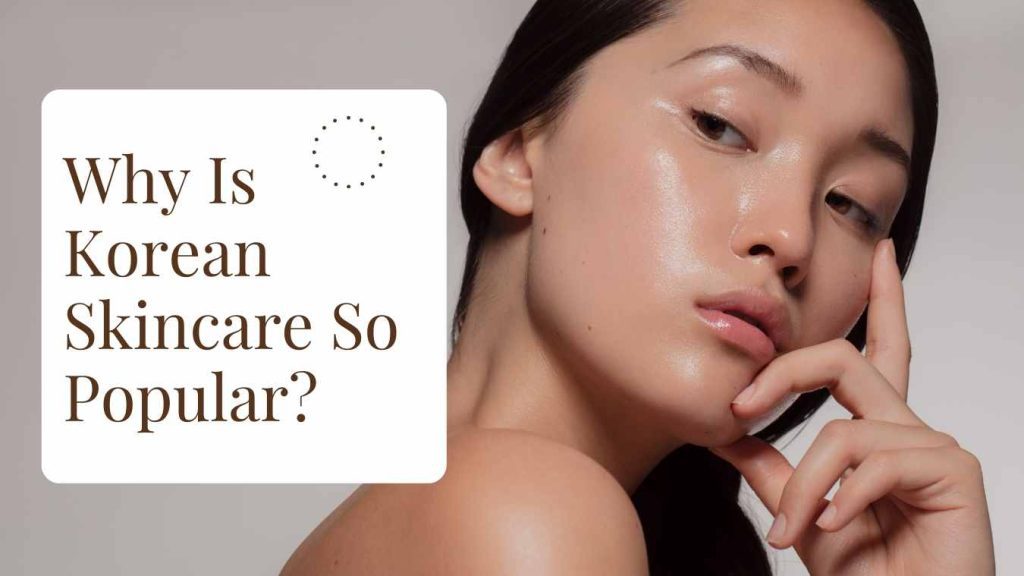 Korean skincare has gained immense popularity for several compelling reasons. Firstly, its effectiveness. Korean skincare routines are designed to address various skin concerns. They deliver visible results by transitioning from one step to another. Secondly, the emphasis on natural ingredients. Korean beauty products often incorporate natural extracts known for their nourishing and rejuvenating properties.
Additionally, the innovative formulations and cutting-edge technology used in Korean skincare contribute to its popularity. These unique products offer a refreshing and indulgent experience, from sheet masks to essences. Lastly, the accessibility and affordability of Korean skincare have made it widely accessible to people worldwide. Furthermore, allowing them to enjoy the benefits of this renowned skincare regimen.
Why Do Korean Women Look So Young? K-Beauty Secrets
1. The 10-Step Korean Skincare Routine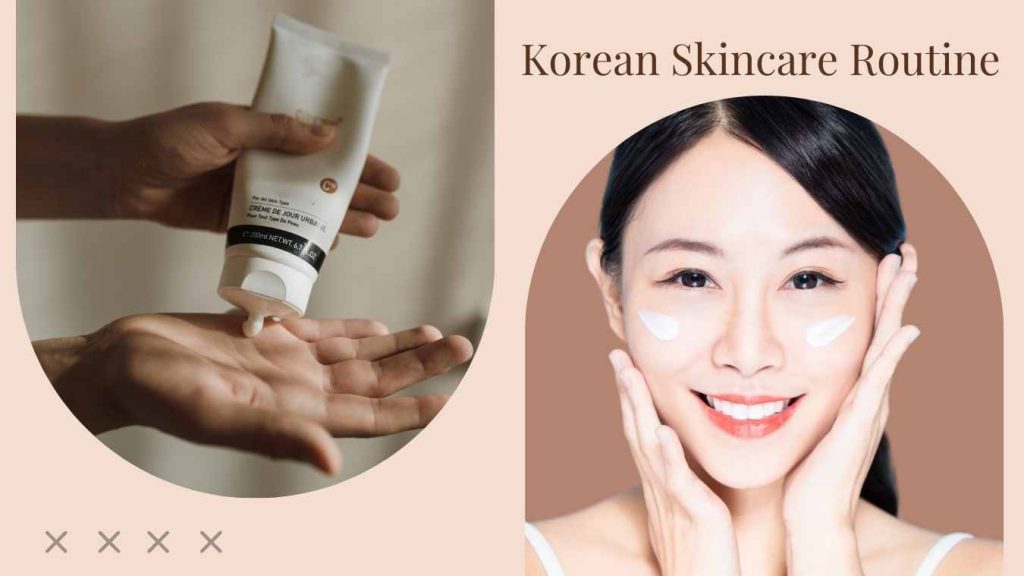 Korean women's regimen focuses on skin care. Using natural skin care instead of treatments with harsh components that damage the skin. They follow a comprehensive 10-step skincare routine to maintain their youthful skin. This routine typically includes the following steps:
Makeup removal: Use a gentle cleanser or oil-based cleanser.
Double cleanse: Follow with a water-based cleanser for thorough cleansing.
Exfoliation: Remove dead skin cells for cell turnover.
Toning: Balance skin's pH and prepare for absorption.
Essence: Hydrate and nourish with a hydrating essence.
Serum: Address specific skin concerns with targeted serums.
Sheet masks: Deliver intense hydration and nutrients with sheet masks.
Eye cream: Moisturize and address fine lines and dark circles.
Moisturizer: Seal in hydration and protect the moisture barrier.
Sunscreen: Protect the skin from harmful UV rays with broad-spectrum sunscreen.
2. Fermented Rice Water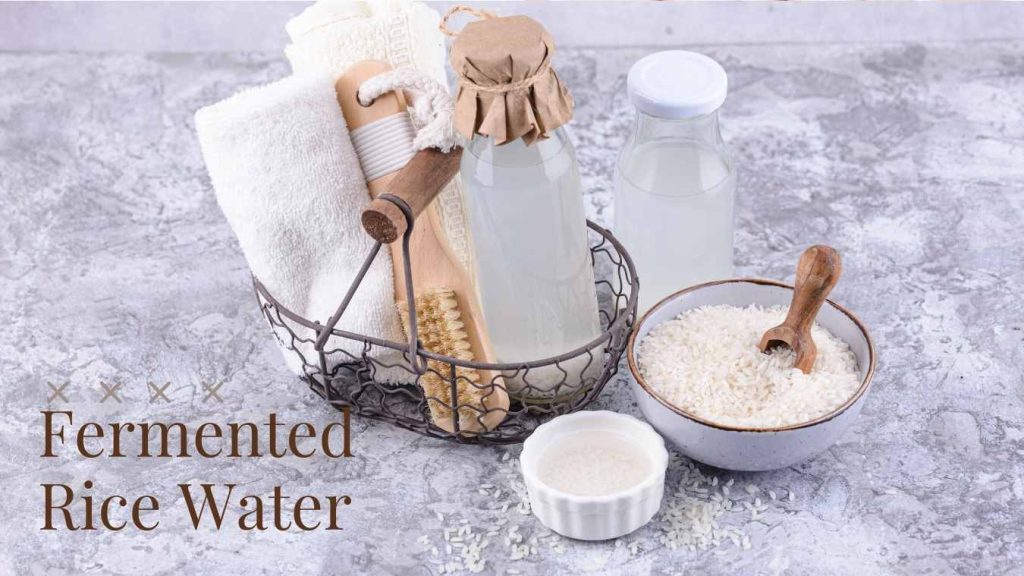 Fermented rice water is a popular ingredient in Korean skincare due to its numerous benefits for the skin. It is obtained by soaking rice in water and allowing it to ferment. One of its key advantages is hydration. When applied to the skin, fermented rice water deeply moisturizes, helping to keep the skin plump and supple. Additionally, fermented rice water contains natural enzymes and vitamins that brighten the complexion.
These components work together to even out skin tone and create a more radiant appearance. Furthermore, fermented rice water is packed with antioxidants crucial in fighting free radicals. Fermented rice water aids in minimizing aging symptoms. Such as fine lines and wrinkles, by lessening the effects of oxidative stress on the skin. This makes the skin seem more young and revitalized.
3. Tap, Don't Rub!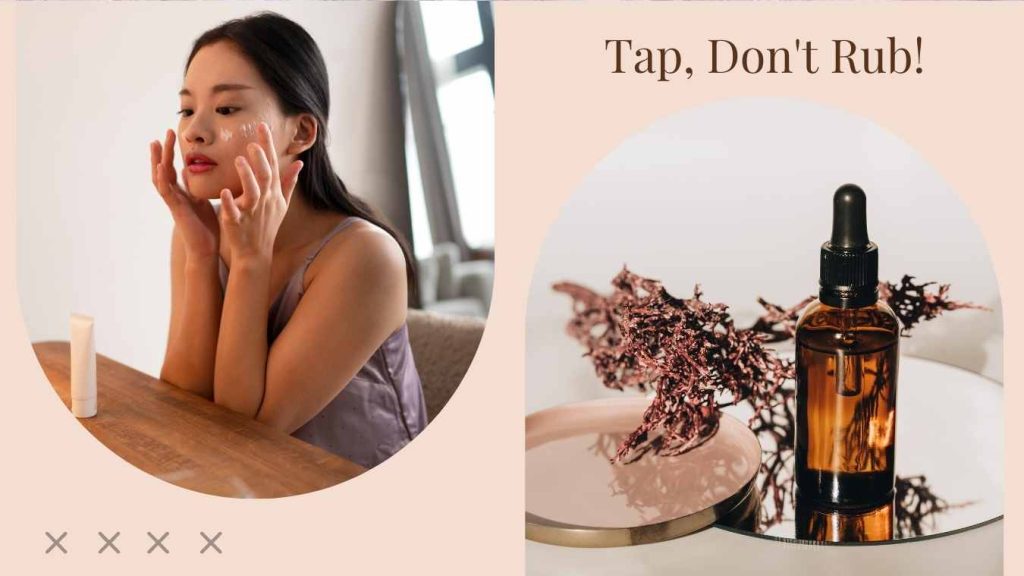 Korean women pay great attention to the application of skin care products to ensure optimal absorption and prevent premature aging. Instead of rubbing or dragging the products onto the skin, they adopt a gentle tapping or patting technique. This method allows for better product absorption as it promotes the skin's ability to fully utilize the beneficial ingredients. By avoiding excessive pulling or tugging, Korean women prevent unnecessary stress on the skin.
This reduces the risk of damaging delicate skin tissues and causing fine lines or wrinkles. This gentle application technique not only maximizes the effectiveness of the skincare products. This also promotes a mindful and nurturing approach to skincare. Furthermore, it contributes to a healthier and more youthful complexion.
4. Korean Red Ginseng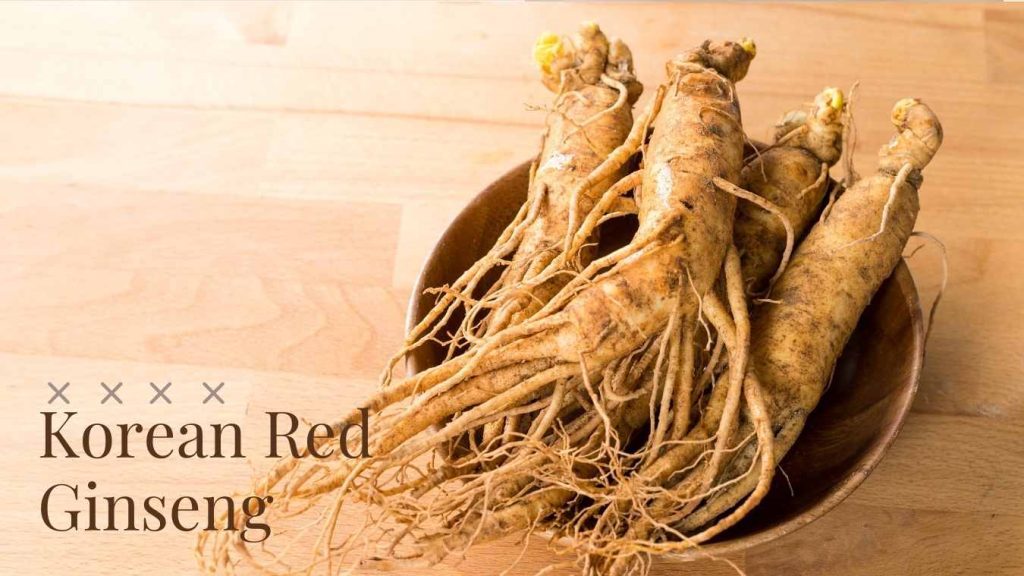 Korean Red Ginseng, a traditional Korean herb, is highly regarded for its anti-aging properties. Furthermore, this offers several benefits for maintaining young skin. One of its notable effects is stimulating collagen synthesis. By promoting collagen production. Korean Red Ginseng helps improve skin elasticity, making it more resilient and reducing wrinkles and fine lines. Another advantage is the enhancement of blood circulation.
Improved blood flow brings more nutrients and oxygen to the skin cells, producing a vibrant and youthful glow. Additionally, Korean Red Ginseng aids skin regeneration by supporting the growth and renewal of skin cells. This rejuvenating effect helps to maintain a youthful and vibrant complexion over time.
5. Light Makeup Style For A Natural Look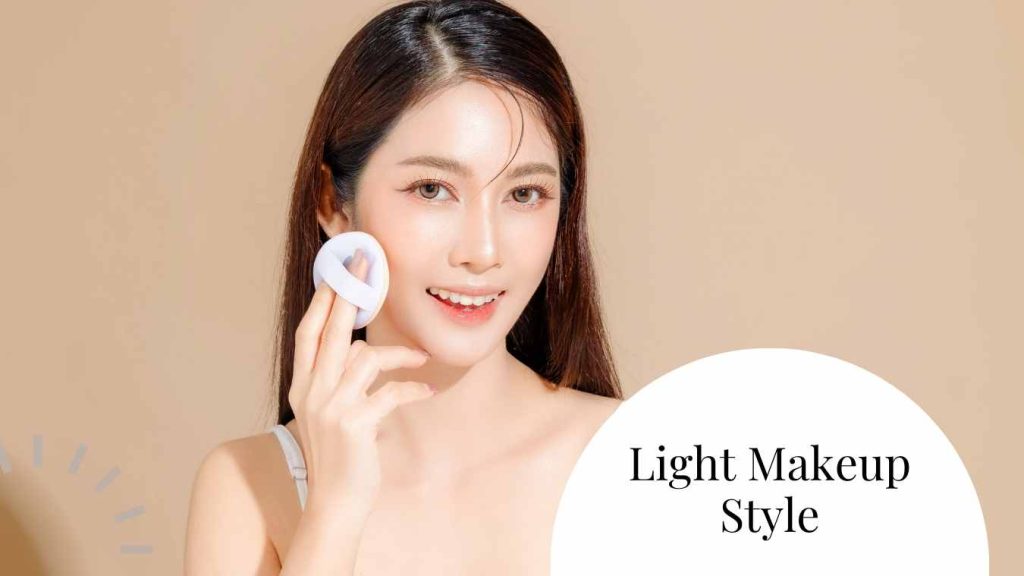 Korean women are known for their preference for a light makeup style. This enhances their natural features rather than masking them. This approach involves using lightweight foundations or BB creams for minimal coverage. Furthermore, opting for soft and neutral shades for eyes and lips to complement their features. Afterward, they focus on achieving a fresh and dewy complexion instead of a matte look. By embracing these techniques, Korean women are able to showcase their natural beauty. This is how they achieve a youthful and radiant appearance with their makeup.
6. Hydrated Skin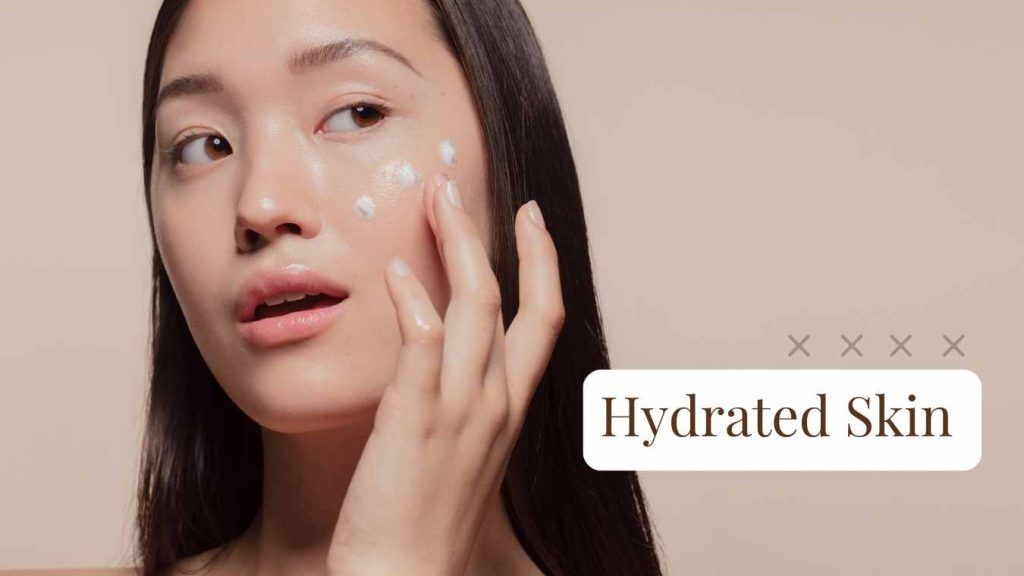 Hydration is a key focus in Korean skincare, and Korean women utilize various products to achieve and maintain well-hydrated skin. Korean skincare enthusiasts apply hydrating toners enriched with ingredients. Such as hyaluronic acid to replenish the skin's moisture, while lightweight essences penetrate deep into the skin. This delivers intense hydration and essential nutrients. Furthermore, regular use of sheet masks infused with hydrating serums provides an instant boost of moisture and nourishment. These steps in the Korean skincare routine help to ensure that the skin remains hydrated. Furthermore, resulting in a plump, supple, and ageless complexion.
7. Natural Ingredients In Beauty Products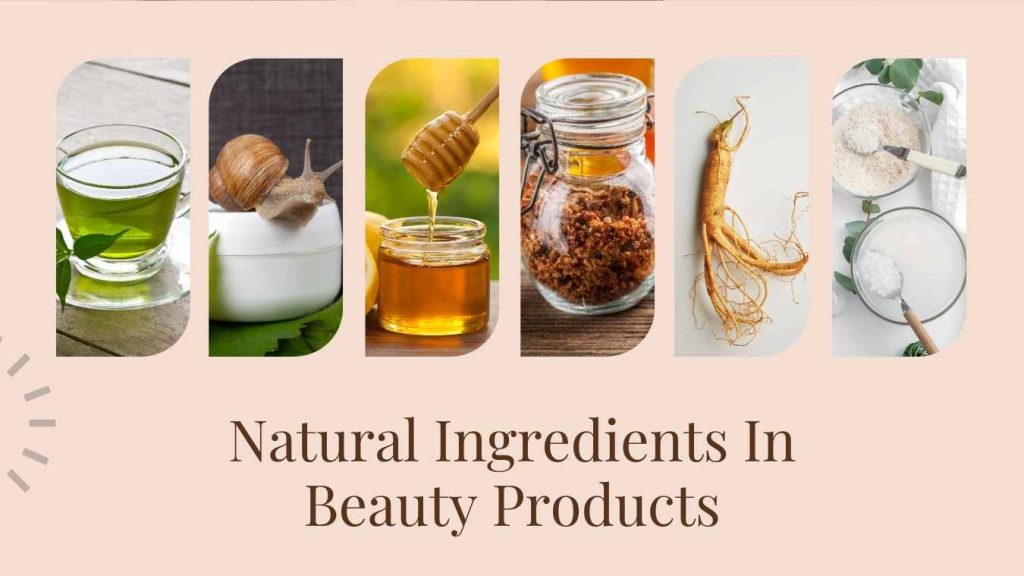 Korean skincare products have gained renown for focusing on natural ingredients. They offer a wide range of benefits for the skin. These include green tea, snail mucin, honey, propolis, red ginseng, and fermented rice water. Green tea provides antioxidant protection, soothes the skin, and helps with hydration. Snail mucin is prized for its hydrating and regenerative properties, promoting skin elasticity and reducing the appearance of fine lines.
Honey is a natural humectant, drawing moisture into the skin while providing nourishment and antibacterial benefits. Propolis, derived from bees, has antibacterial and anti-inflammatory properties, aiding in calming and healing the skin. Furthermore, incorporating these natural ingredients into skincare products. Korean beauty brands harness their diverse benefits to promote healthy, radiant, and youthful-looking skin.
8. Appropriate Use Of Vitamin C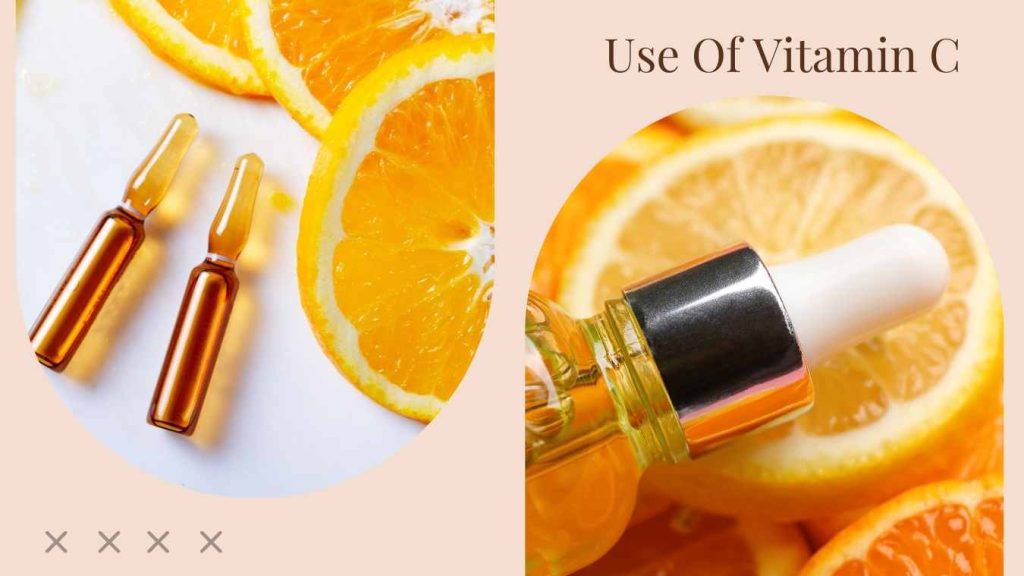 Vitamin C plays a significant role in Korean skincare. Due to its powerful antioxidant properties and numerous benefits for the skin. By lessening the appearance of hyperpigmentation and dark spots. It is well recognized for successfully lightening the skin, resulting in a more even complexion. Additionally, Vitamin C stimulates collagen production. This helps in improving skin elasticity, reduces the visibility of fine wrinkles and lines, and promotes a youthful appearance.
Korean skincare products often feature Vitamin C serums or ampoules. These products are formulated with stable forms of this ingredient to ensure maximum effectiveness. Furthermore, by incorporating Vitamin C into their skincare routine, Korean women achieve a radiant, youthful, and glowing complexion.
9. Korean Healthy Diet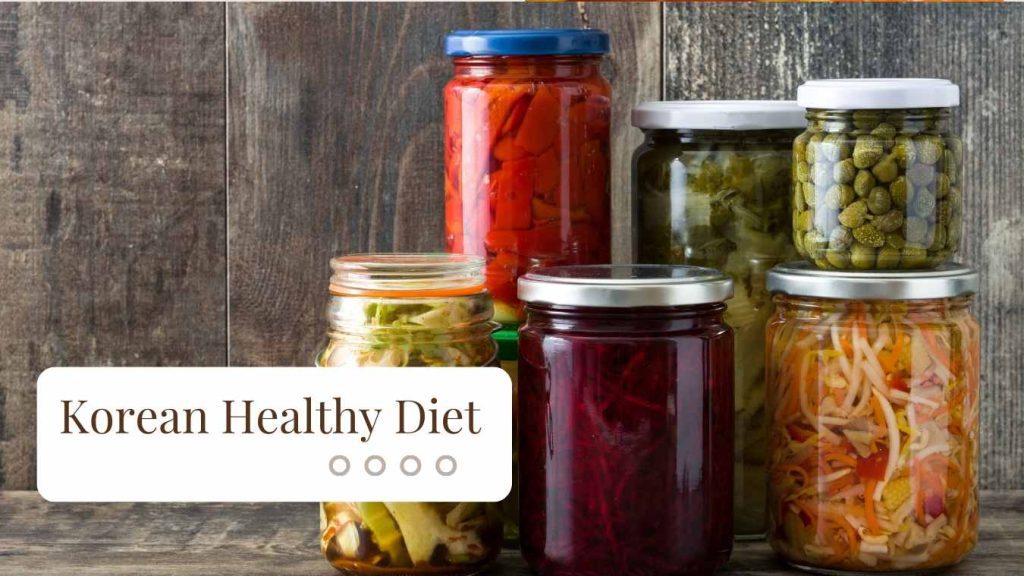 A key aspect of Korean women's pursuit of ageless skin lies in their diet. This includes a high intake of vegetables and fruits. Moreover, the skin benefits from the vital vitamins and antioxidants found in fresh food. This nourishes and shield the skin from harm. Additionally, Korean women incorporate fermented foods like kimchi and yogurt into their diet, as these promote gut health. A healthy gut microbiome can have a positive impact on the skin. It is believed to influence various skin conditions and contribute to a clearer and more radiant complexion. Furthermore, by prioritizing a diet rich in vegetables, fruits, and fermented foods. Korean women enhance their skin health from the inside out.
FAQS (Frequently Asked Questions)
Q. Is Korean skincare suitable for all skin types?
A. Absolutely! Korean skincare has a diverse product line that offers many skin types and issues. Personalized treatments are available to accommodate unique requirements. These treatments cater to various skin types, such as dry, oily, sensitive, or combination skin.
Q. How long does it take to see results from Korean skincare?
A. Results may vary depending on individual factors and the products you use. However, with consistent use over time. You can expect to see noticeable improvements in your skin's texture, tone, and overall appearance.
Q. Can I incorporate Korean skincare products into my existing routine?
A. Yes, you can! Korean skincare products can be seamlessly integrated into your current skincare routine. Firstly, start by introducing one product at a time. Furthermore, observe how your skin reacts and gradually build up your regimen based on your skin's needs.
Q. Are Korean skincare products safe to use?
A. Korean skincare products generally offer safety for use. However, it is crucial to remain aware of any possible allergies or sensitivities you may have. Moreover, use new products. Try to do a patch test before using it and cease use if any adverse responses occur.
Final Words
The ageless beauty of Korean women is a result of their dedication to skincare and the secrets of K-Beauty. Their meticulous routines focus on prevention. They use gentle yet effective products that have made them the epitome of youthful radiance. Furthermore, adopting some of their techniques and incorporating K-Beauty into our own skincare routines. We, too, can unlock the secrets to achieving and maintaining a young complexion. Listen to your skin, adapt your routine as needed, and enjoy the process of self-care and discovery. Here's to a lifetime of healthy, glowing skin!