There's a common perception of the fans concerning their favorite actress's akin and beauty. Many people think that female actors are born with perfect skin types and barely need any care. But, in contrast, actresses need to take care of their skin more as compared to a common person. Most of the time, the skincare and hairstyling tips provided by the film actors remain in buzz. One such personality whose skincare routine has lately been in the limelight is Salma Hayek. She has introduced various makeup products and keeps her face healthy with her daily dose of skincare. Her photographs say a lot about her beauty, and fans always search for Salma Hayek's Skin Care Routine.
Salma Hayek is a well-known actress and film producer. Her appearance in 2002's Frida, a biographical film, earned her the title of the first Mexican actress to receive a nomination for the Academy Award. She was nominated in the Best Actress category. Moreover, she got her name listed in the nominations for the British Academy Film Award, Golden Globe Award, and Screen Actors Guild Awards. Further, Salma has been regarded as one of the most beautiful women in the world.
Salma Hayek's Skin Care Routine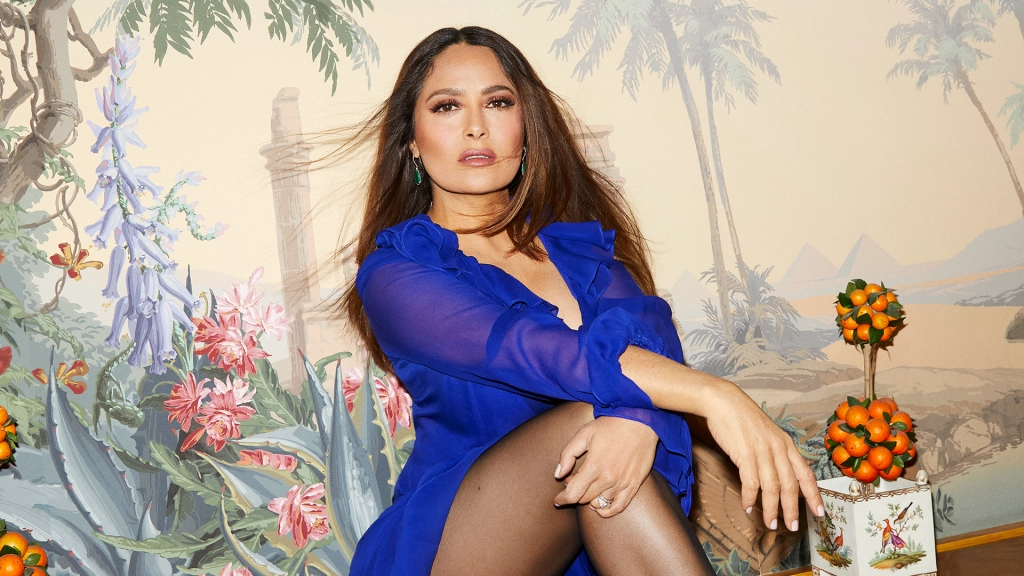 The actress is very specific with her skincare. When it comes to treating her skin personally, she is always concerned about time. Salma follows two different skincare routines: Morning and Evening.
Her morning skincare routine starts with sprinkling face mist. She loves to keep her face hydrated and moisturized. It only adds freshness but also lifts up the entire tone. Secondly, she goes for a moisturizer that keeps the face cells more healthy. It ensures that the face wakes up gently. Salma is very concerned about the negative effect of the sunlight rays that fall directly on the face. So, then after, she applies sunscreen but is entirely against SPF. She becomes particular when it comes to applying SPF-free sunscreen. Lastly, the actress never forgets to replenish her chapped lips with Sisley Paris Nutritive Lip Balm.
On the other hand, the evening skincare routine is entirely different for her. The American actress starts by removing her makeup with the use of a suitable product. In the next step, she applies face mist to regain the lost moisture. Using a substantial amount of exfoliating scrub to remove all the dead cells and impurities. As far as possible, she chooses natural exfoliators. Almond shells have always been her first preference. On the other hand, if Salma is not using any natural ingredients, she goes for artificial ones. But Salman is very brand-specific and cannot trust blindly.
Salma Hayek's Beauty Tips For Her Fans
Salma is such an actress who never altered her skincare routine according to fashion and beauty trends. She was never swayed by those instant and hectic things. In a couple of interviews, she revealed that her beauty had been inherited from her grandmother. While speaking about her secrets, the actress revealed that she never uses cleanser in the morning. According to her, the body replenishes during the night. So, she feels no use in cleaning her face if she already did it before sleeping. It is pretty unconventional for many of the people around us. But Salma had been following it for years.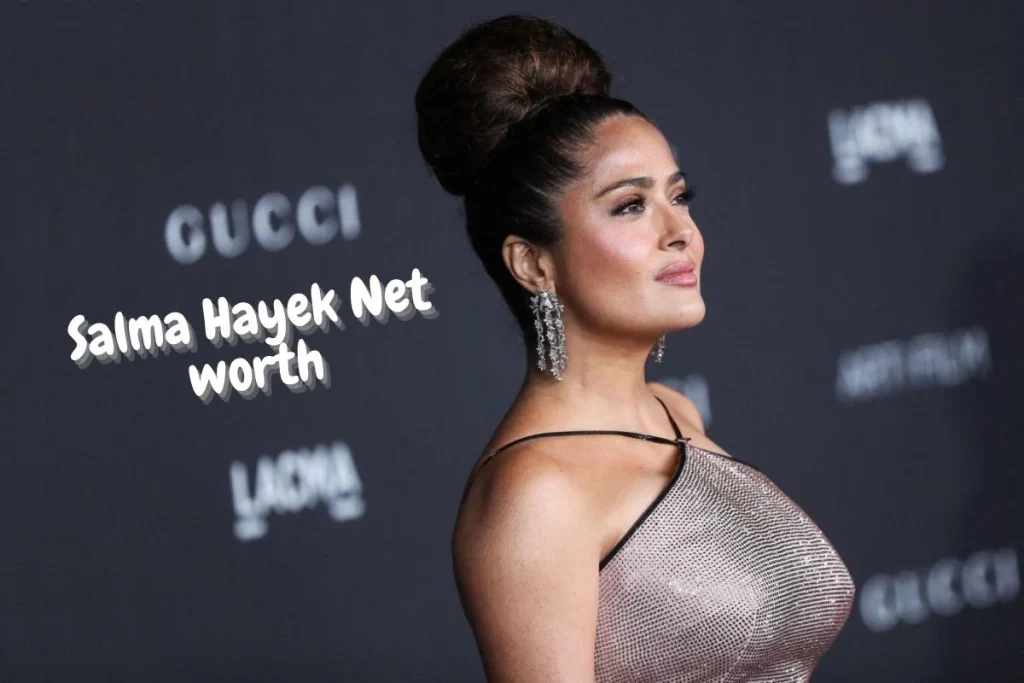 Revealing more about her makeup routine, Salma mentioned coconut oil. She believes that the oil can remove makeup in a better way than any other product can ever do. It is then followed by keeping her face on a warm and dry towel that is initially sprayed with rose water. After treating her pores with steam and cleaning the foreign materials, she splashes cold water on her face. Well, she might use a hibiscus mask or natural products made by her grandmother.
Lastly, Salma Hayek opened up about exfoliation. She is cautious when it comes to exfoliating her skin. According to her statement, doing it too much can lead to over-exfoliation. Ultimately, it leads to irritation, and the skin becomes prone to acne. Therefore, she does not believe in exfoliation as it leads to flaky skin.
Beauty Recommendations By Salma Hayek
Salma Hayek has always recommended many products and natural ingredients that help in keeping the skin healthy and glowing. She advises using a face mask but only once a week. This enhances the cleansing power and nourishes it. In addition, she has always mentioned aloe vera or avocado masks. These ingredients are perfect for those who have sensitive skin. Apart from providing refreshment to the face skin, such face masks keep away dirt.
Hayek never suggests using a wax cloth or shaving tool, as it might cause irritation. Also, sensitive skin gets damaged over the course of time, ultimately leading to discomfort. Therefore, she recommends hair removal cream to eliminate the body hair and keep the skin smooth. Further, toners comprising salicylic acid are best suited to the face. It is an essential element for skin hydration.