Without a doubt, hitting your 30s is a life-changing event. Women's bodies change a lot as the growth of hormones starts decreasing. And the skin won't be able to repair itself as it used to in the twenties. Being in your thirties is stressful, but external substances and a busy lifestyle cause dark spots, acne, sensitive skin, and fine lines. Hence, it's important to take care of your skin when entering your thirties. Don't worry if you have not started skincare yet. It's never too late to start.
Before your skin is unfixable, opt for a 30s skincare routine. We have covered all about 30 and post-30s related skincare regimes and how to fit it into a daily lifestyle. We'll be going through the importance of skincare routine from morning to evening. Let's get into the article to check all skincare regimes in the 30s.
Why Is A Skincare Routine Post-30 So Important?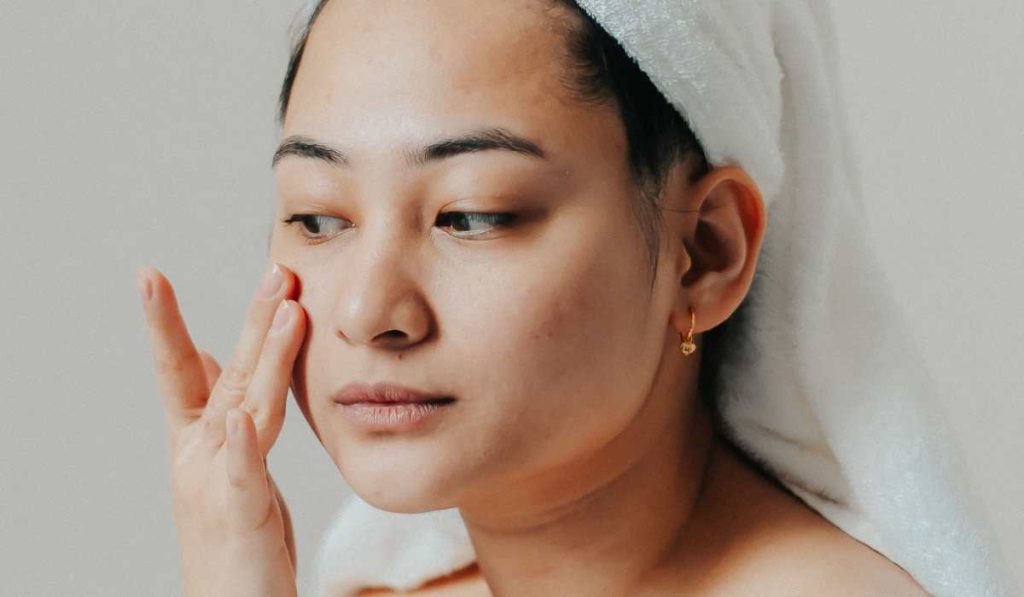 Skin is the most important organ of our body, and its always exposed to unwanted environmental stressors. Our stressful lives affect the skin more than any other factor. So, it's important to keep your skin healthy and as well as wealthy. It's necessary to follow a good skincare routine in the 30s. The consistency in skincare makes skin younger looking and healthy. It prevents dark spots, fine lines, and wrinkles.
Well, there are a few main reasons why you should follow skincare in your 30s. Firstly, skin cell turnover starts decreasing as our body ages. So, it's important to use exfoliating acids to encounter cell turnover and prevent skin dullness. Furthermore, the body produces less collagen. This affects elasticity in the skin. That's the reason we use anti-aging products, including retinoids, Vitamin C, and hyaluronic acid, to maintain the elasticity of the skin. This also helps in reducing fine lines and wrinkles.
UV rays are one of the most important factors that cause our skin's dullness. They make skin more reactive with time. In fact, not using proper sunscreen might even cause skin cancer. It's important to use vitamin E-rich sunscreen to protect the skin from the sun, fine lines, and wrinkles.
What Happens To Your Skin As You Age?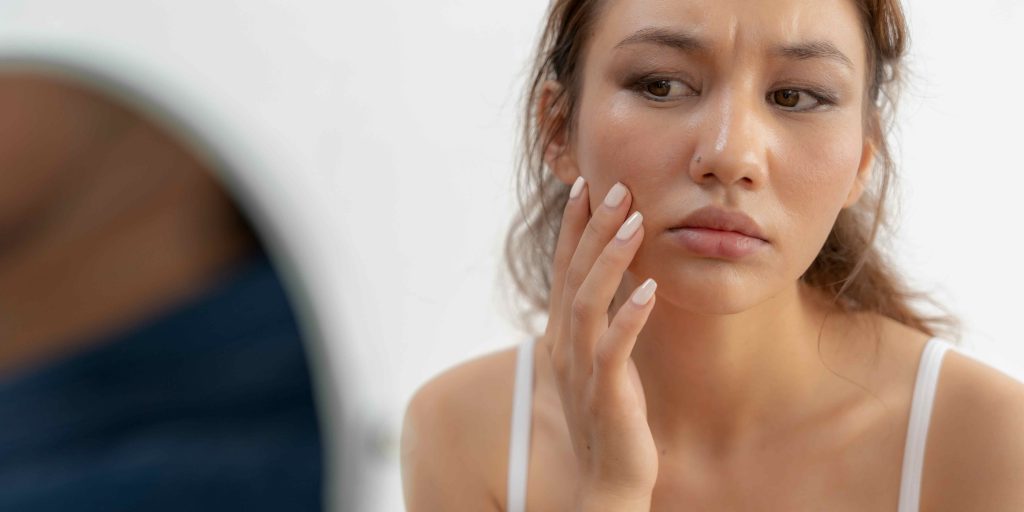 Skin Starts Looking dull
After a certain point of age, cell turnover production slows down and starts decreasing. This causes the skin cells to come over the skin surface and make it look dull and less radiant.
Skin texture appears uneven
There are a few main reasons that cause uneven texture in the skin. The UV rays and hormonal changes are one of them. Hormonal changes cause pigmentation issues, which leads to darkening in the skin. Overall, they make the skin's appearance more uneven with time and make us look older than we are.
Dryness in skin
At a young age, our body makes moisture in itself when it gets dry. But as we age, our body cell turnover decreases. It simultaneously slows down the inner production of moisture. This causes dryness in the skin as we get old.
Appearance of dark spots
You will notice spots and dark marks on the skin because of excessive exposure to UV rays. It stimulates pigment-producing cells that overproduce melanin rapidly.
Ginormous pores
Due to lower elastin and lower production of collagen can cause fine lines and wrinkles. This also leads to pore enlargement. This continuously weakens the skin's supportive structure, causing the notorious pores. Another cause of enlarged pores is the building up of oil due to dead cells on the skin's surface.
Skin sensitivity
The production of moisturization in the body slows down as we grow. This results in skin changes. You will notice that your skin is greasy in comparison to earlier. This results in skin allergy sensitivity due to lack of moisture in your skin.
Dark circles and puffy eyes
As we touch 30, we notice swelling under the eye and dark patches around the eyes. This usually happens due to a lack of production of collagen cells and elasticity of the skin. The body's protein starts reducing, which causes puniness and dark spots near the eyes.
Skincare Routine You Should Know Once You Turn 30
Morning
Step 1: Light Cleanse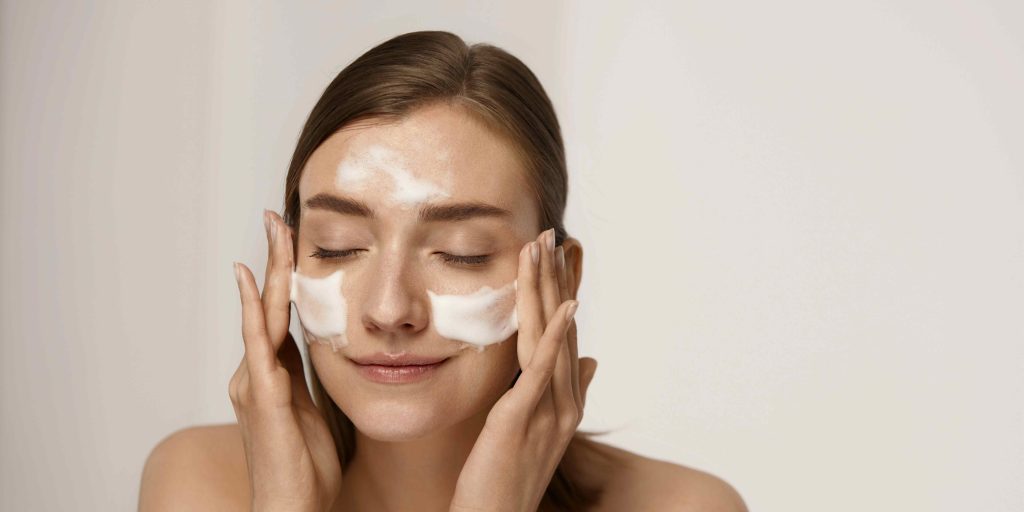 Using a facial cleanser is the first step in any anti-aging skincare routine. This helps to clean your skin of oil and makeup so that the other products in the regime work better. Additionally, all pollutants, impurities, and sebum that have accumulated on the skin's surface are removed. After a thorough cleansing, the skin can benefit from the products you use.
Products To Try: CeraVe Hydrating Cleanser, La Roche-Posay Toleriane Hydrating Gentle Cleanser, and Neutrogena Hydro Boost Water Gel Cleanser.
Step 2: Toner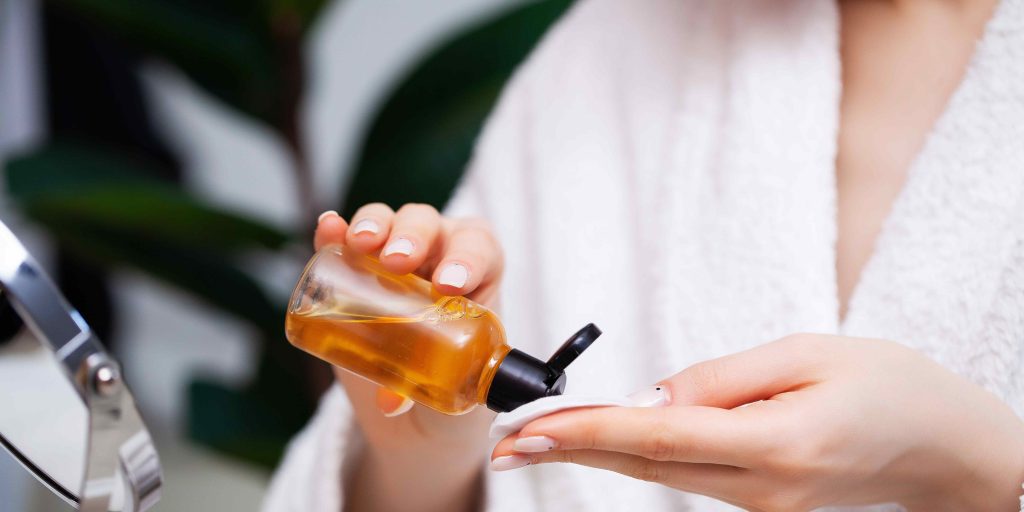 Toner helps in balancing the pH balance of your skin and preparing it for the following steps of your skincare routine. Furthermore, toners remove excess oil, stubborn dirt, and any remaining makeup after cleansing your face to prepare the skin for moisturizers and serums. To use toner, place the toner on a cotton pad and gently pat your skin with it.
Products To Try: Skinceuticals Equalizing Toner, Thayers Witch Hazel Alcohol-Free Toner, and Fresh Rose Deep Hydration Facial Toner
Step 3: Serum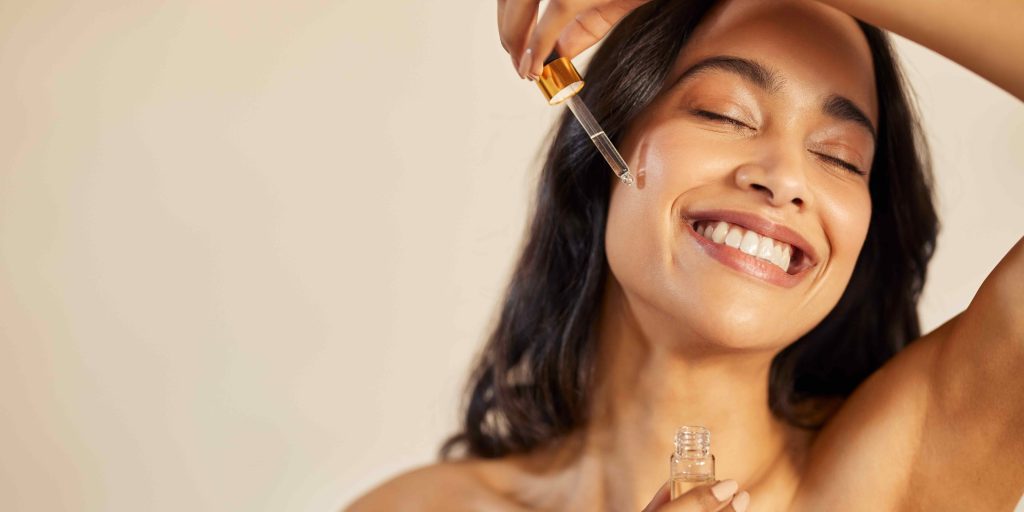 The serum is used to give deeper delivery of the active ingredients in the dermal layers of the skin. It helps in fighting fine lines, uneven skin tone, and wrinkles. Use a serum with vitamin C; it is packed with antioxidants.
Well, there are more antioxidants there in serum. Let's find out them in detail:
Salicylic Acid: This kills bacteria and helps in dissolving the debris, Causing spots to form.
PHA/BHA/ AHA: These are exfoliating acids that help in the texture of the skin and rebalance the skin.
Ferulic Acid (Contains vitamin C + E): This antioxidant helps in building collagen and skin even tone.
Hyaluronic Acid Serum: Hyaluronic acid helps in plumping skin and maintains hydration in the top layer of the skin.
Products To Try: Skinceuticals C E Ferulic (Vitamin C serum), Paula's Choice 10% Niacinamide Booster (Niacinamide serum), and The Ordinary Hyaluronic Acid 2% + B5 (Hyaluronic acid serum)
Step 4: Moisturize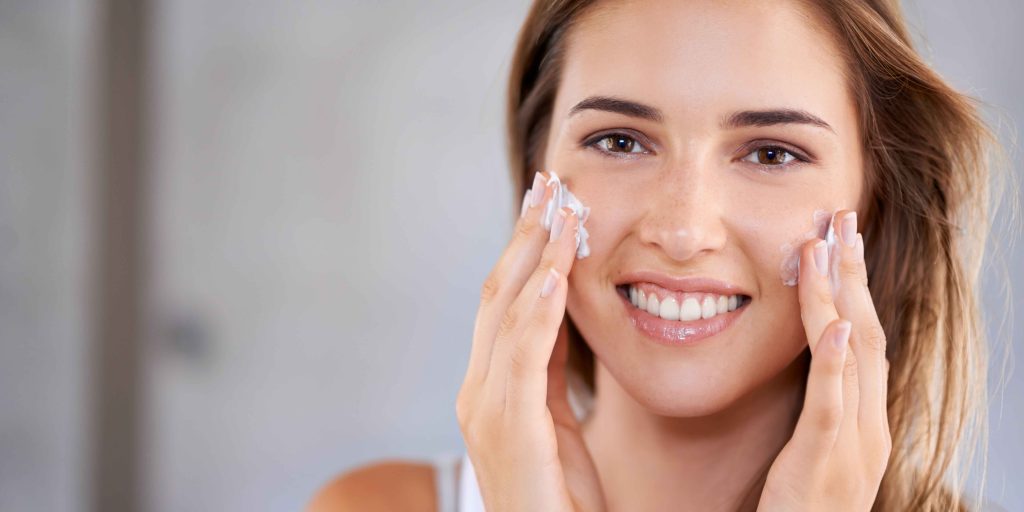 So, there's one theory of applying lighter fluid first, so it goes as serum, moisturizer, and then SPF. This helps the most liquid formulas to penetrate the skin; then, others will sit on top to nourish and protect. So, after serum, moisturizer is the most important to apply. Don't skip as it makes the boundary between skin and external factors.
Best To Try: Olay Regenerist Micro-Sculpting Cream, Drunk Elephant Protini Polypeptide Cream, and Aveeno Positively Radiant Daily Moisturizer.
Step 5: SPF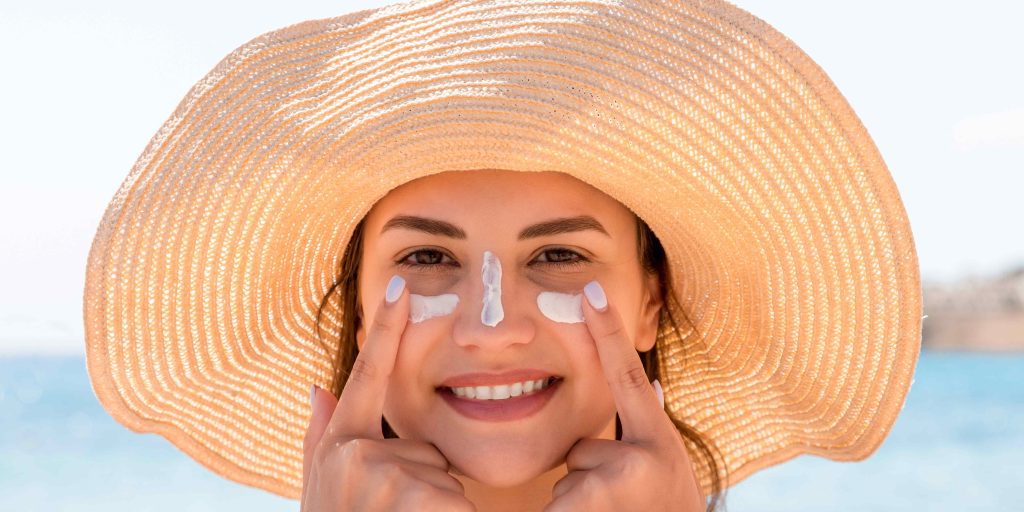 SPF is important for any age, as it is very necessary to protect your skin from the sun's harsh UV rays and other external factors. This also helps in delaying the skin aging process. So, the usage depends upon the exposure to UV rays and your skin type. It's always best to find an SPF that has moisturizing properties as well.
Products To Try: EltaMD UV Clear Broad-Spectrum SPF 46, La Roche-Posay Anthelios Melt-in Milk Sunscreen SPF 60, and Supergoop! Unseen Sunscreen SPF 40
Evening
Step 1: Cleansing & Exfoliating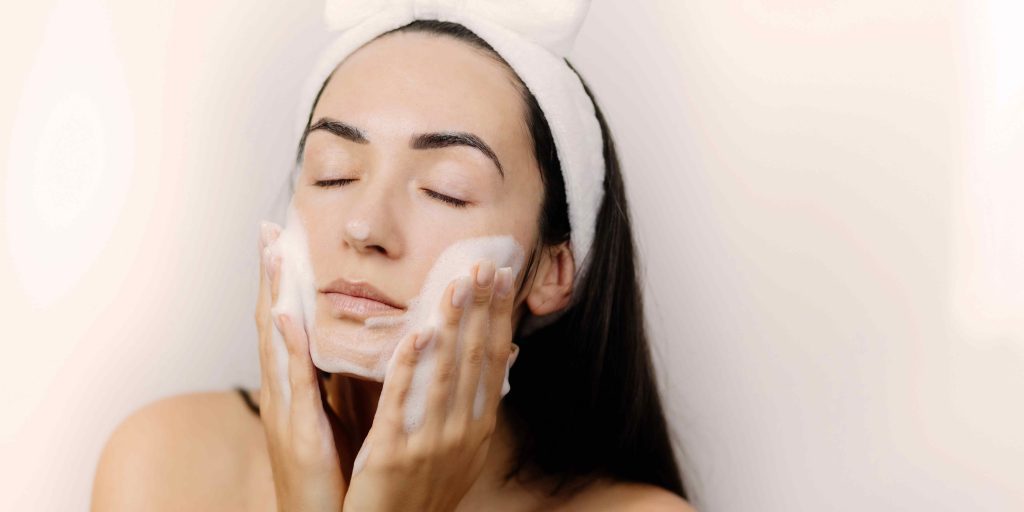 It's advisable to pair your cleanser with a weekly exfoliator chemical to remove dead skin cells. Also, use this 1-3 times a week for better results, but yes, don't do it on a daily basis. However, use cleanser alone daily, which suits your skin type and skin needs. It's advisable not to overuse it. As you use more retinol or retinoid, it can make your skin itch. Always listen to your skin and its needs.
Best To Try: Vanicream Gentle Facial Cleanser, Cetaphil Gentle Skin Cleanser, and Krave Beauty Matcha Hemp Hydrating Cleanser
Step 2: Serum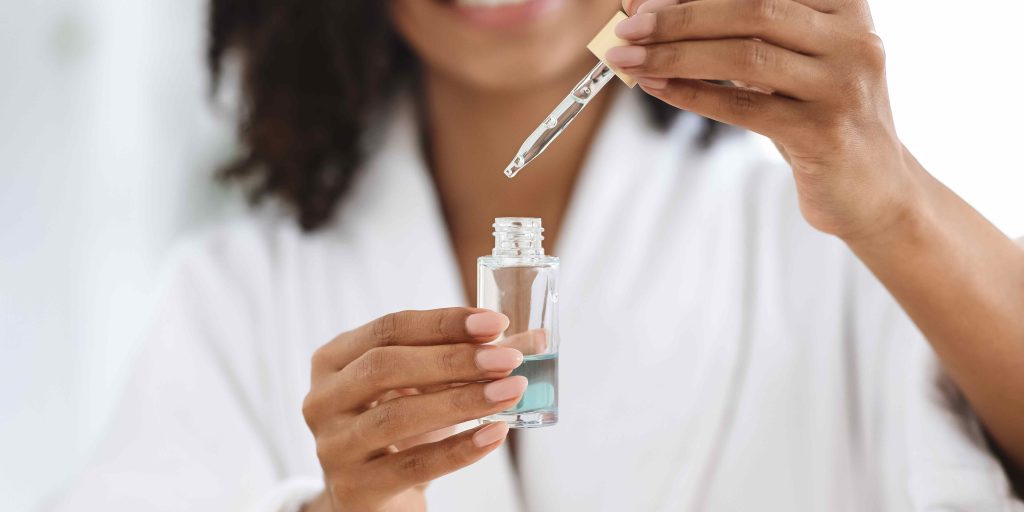 Anti-aging retinol should be used at night, as it can affect the skin's sensitivity when it comes into contact with the sun. You can find various options available in the market and choose the best that will suit your skin type. Well, if you are new, try starting from the 0.3 percent mark. And when your skin gets used to retinol, gradually increase the percentage.
Best To Try: Sunday Riley Good Genes All-In-One Lactic Acid Treatment, Paula's Choice 1% Retinol Treatment, and The Ordinary Glycolic Acid 7% Toning Solution
Step 3: Night Cream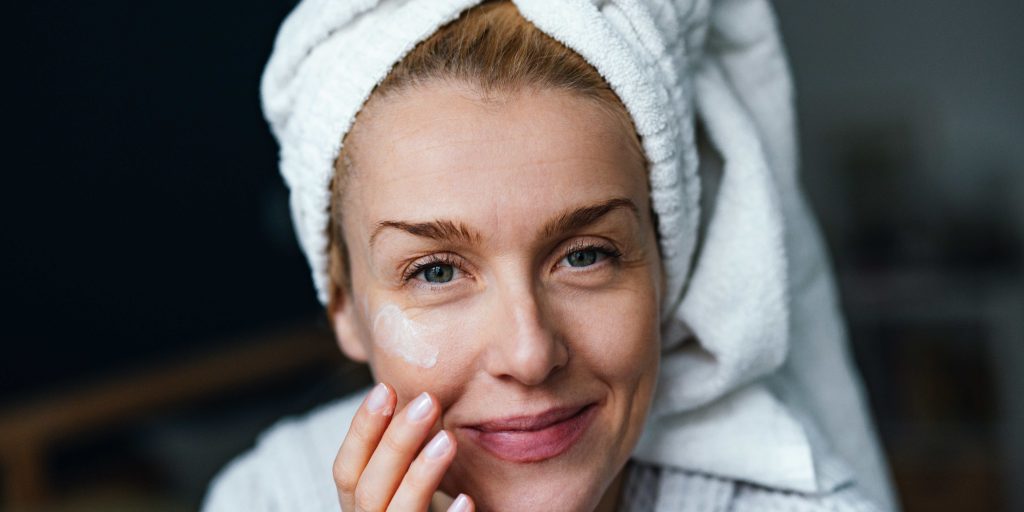 The night cream's purpose is to provide moisturization to the skin and help in the regeneration process. It helps smooth skin overnight and vanishes all the impurities from the skin. It's more effective when used daily and properly.
Best To Try: L'Oréal Revitalift Night Cream, Clinique Moisture Surge Overnight Mask, and First Aid Beauty Ultra Repair Cream
Step 4: Eye Cream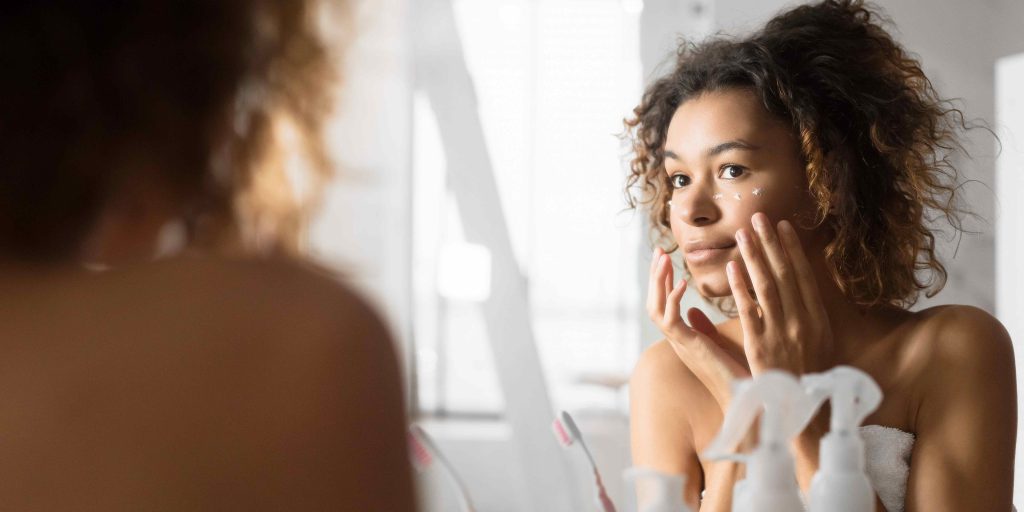 The area around the skin is the most sensitive area and shows an aging sign. Well, there's not much difference between eye cream and lotion which you use for the body. The properties of moisturizing and hydrating the skin are common in both. So, you can skip by using this separately.
Best To Try: Kiehl's Creamy Eye Treatment with Avocado, La Roche-Posay Hydraphase Intense Hyaluronic Acid Eye Cream, Clinique All About Eyes Rich and Olay Eyes Ultimate Eye Cream
Ways To Take Care Of Your Skin In The 30s
Maintain Healthy Lifestyle
Eating nutritious food that is high in water can keep your skin moisturized and young-looking. This will prevent an ageless and dry appearance. A low-carb diet, in addition to foods high in water content. It can help in enhancing the look and feel of your skin.
Sleeps Of 7-8 hours
Make sure you can get at least 7-8 hours of uninterrupted sleep each day. How fresh and radiant your skin appears is heavily affected by sleep. Lack of sleep can cause dark under-eye bags, swollen eyes, and poor skin.
Explorations
Sometimes, exfoliating your skin helps to get rid of dead skin cells. The process shows the fresh, healthy cells that give your face a smoother, more radiant appearance. The buildup of dead skin cells on the skin's surface is one of the main reasons behind dull-looking skin after the age of 30.
Facial Massage
Extremely hydrating facials also promote blood flow. A facial is a great way to keep skin looking healthy and young. Every month, make it a point to take some time out to pamper your skin at a spa.
Take Care Of Neck & Shoulder
Your face is not the only part of your body that will display visible signs of aging. These places require the same level of care as your face. Because the skin there is thinner and more weak. Add a hyaluronic acid neck lotion into your skincare regimen during your 30s.
Don't Forget Your Lips
Your lips and skin both loosen with time! They have soft tissue that is prone to drying out by using lip balm. You can keep moisture in and stop your skin from drying out. Additionally, it can aid in protecting your skin from the sun's damaging rays.
Include Oil In Your Daily Routine
Face oils are prominent right now, but they aren't just for dry skin. They can be useful for many skin types. Oils can even help regulate oil production while keeping your skin nourished. Just make sure to add the proper oil to your routine for your 30s that is suitable for your skin.
FAQs [ Frequently Asked Questions]
Q: Is 30s too late to begin skincare?
A: No, It's never too late to begin with. But yes, the earlier you start, the more it will help.
Q: Does using too many skincare products will damage the skin?
A: The important thing is to find the best skin care products. Once you find out, they will help you in getting better skin with aging.
Q: Should I follow the skincare routine if my skin is good in my 30s?
A: Skin gradually shows signs of aging sooner or later. It's advisable to start and follow a good skincare routine to prevent skin aging.
Q: How should I know which skin product is good for me or not?
A: Well, knowing your skin type is necessary while choosing and selecting skincare products. Also, before beginning to use any product on your skin, always do a patch test to make sure it suits you.
Final Words
Now that you know, your 30s are the ideal age to start paying attention to your skincare and identify the products that work best for you. It's never too late to start if it's new to you, so get started right away. Well, as we age, it's good to take care of our skin. Including retinoid-based products will help to get clear and finer skin. Keep in mind not all skin is created the same. While specific skin can feel dry skin, others can start to get the fine wrinkles and pimples they didn't have as teenagers. Lastly, be patient and try different skincare products as per your skin type and need. Enjoy your beautiful post-30s skin. What are you waiting for?