The skincare industry has been buzzing with talk about the incredible benefits of Retinol, and it's no surprise why. This ingredient truly has remarkable benefits for the skin. This ingredient has been a mainstay in many beauty regimens due to reports of it having extraordinary anti-aging benefits that may treat acne and transforms the skin overall. Is retinol actually safe, though? Could there be a hidden issue with the persistent query despite its positive reputation?
Through this article, let's learn how this potent vitamin A derivative can improve your skin's brightness, fight tough spots, and turn back the hands of time. However, be ready as we uncover the potential pitfalls hidden beneath its seductive promises. Knowing your skin type is still crucial as we set out on this adventure. You can maximize the benefits of retinol by understanding your skin's unique traits and sensitivities. This will help you develop a customized skincare routine with the best results. Join us as we sort facts from fiction, solve puzzles, and reveal retinol's secrets. So Head On!
What is Retinol?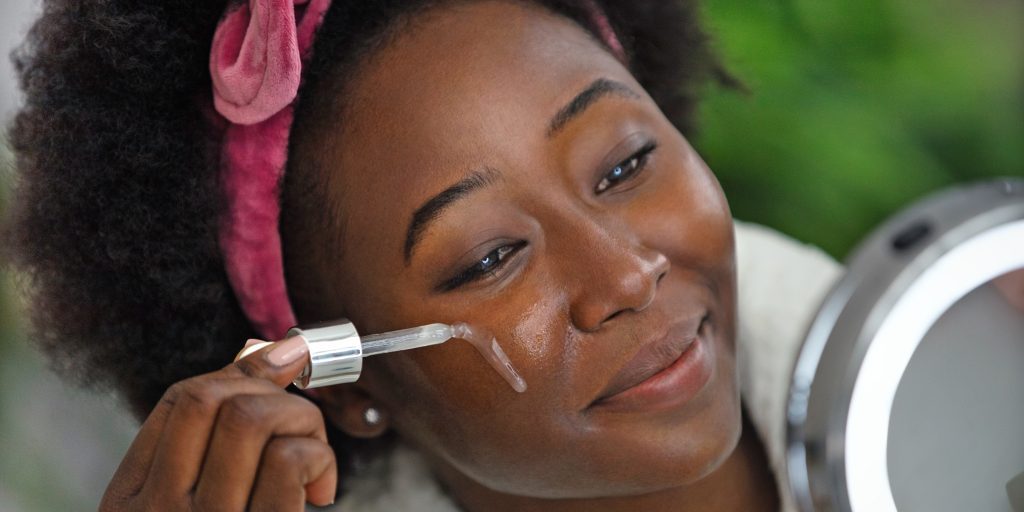 Retinol is a subtype of retinoid, a group of substances generated from vitamin A. It is well-known for its potential skin benefits and is a main component in many skincare products. Retinol activates particular cellular processes by attaching to particular receptors in skin cells.
You can apply Retinol topically in order to convert it into retinoic acid, which is the essential form of vitamin A that carries out its duty in the skin. After that, it helps in Collagen formation and cell turnover, which are essential to maintain healthy and youthful-looking skin. Retinol is well-known for its anti-aging benefits. It can also enhance the texture and tone of the skin while assisting in the reduction of fine lines, wrinkles, and age spots. It is an immensely potent compound that enjoys widespread acclaim for its exceptional ability to exfoliate the skin and eradicate dead skin cells. It is an incontrovertible remedy for unclogging congested pores and facilitating the attainment of a healthy, clear complexion. This minimizes acne breakouts and leaves the skin with a smoother appearance.
Benefits of Retinol on Skin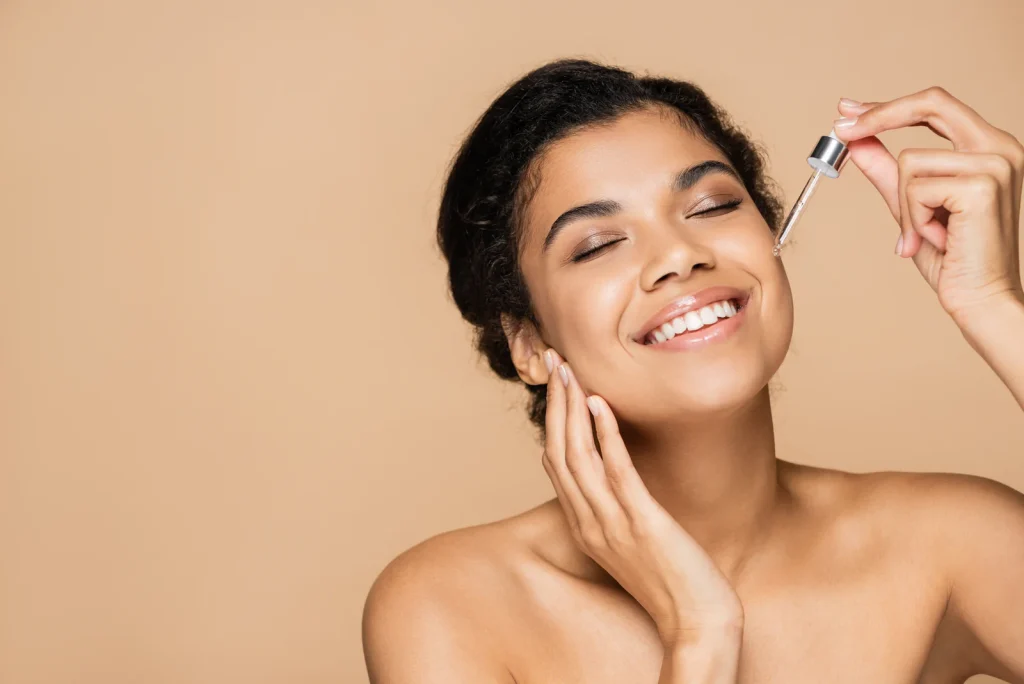 Retinol is a powerful ingredient that offers numerous benefits that can enhance skin health and its appearance. Retinol has gained popularity as a desired addition to skincare regimens because of its anti-aging benefits as well as its capacity to enhance skin texture and treat acne. Now as you scroll through, you will learn about various effects of retinol, emphasizing its anti-aging properties, impacts on skin tone and texture, ability to treat acne, and function in boosting skin moisture and brightness. Knowing these effects can help you decide whether to include retinol in your skincare routine while taking into account unique characteristics like skin type and sensitivity. When taken correctly and regularly, retinol has various positive effects on the skin.
Here are some of the key effects of retinol:
Retinol is well-known for its anti-aging properties. It contains collagen, a protein that helps maintain skin structure and flexibility while also promoting its production. Also, it helps in reducing the look of fine lines, wrinkles, and sagging skin by promoting the manufacture of collagen, giving the skin a smoother and more youthful appearance.
Retinol speeds up the shedding of dead skin cells and encourages the creation of new, healthier cells, which improves the texture and tone of the skin. This results in a more even skin tone and better skin texture. It can assist in lightening hyperpigmentation, acne scars, and dark spots, giving the skin a more radiant appearance.
Retinol is very useful for treating acne and avoiding outbreaks. This can result in lessened acne and breakouts. It reduces the growth of acne-causing germs by eliminating extra oil and dead skin cells from clogged pores. Furthermore, its exfoliating qualities reduce the development of black and whiteheads by preventing dirt buildup in the pores.
Increased skin hydration: It can improve the skin's moisture content and barrier performance. It aids in bolstering the skin's natural defenses, preventing water loss, and enhancing hydration. This could lead to skin that is plumper, smoother, and more supple.
Skin brightening: By encouraging cell turnover and exfoliation, retinol can help improve skin vibrancy and brightness. It reveals fresher, healthier skin and gives you a more radiant complexion by getting rid of your dull, dead skin cells.
The effectiveness of retinol can rely on variables including concentration, formulation, and the person's skin type and sensitivity. Therefore, it's crucial to remember that individual outcomes may vary.
Is It Safe to Use Retinol?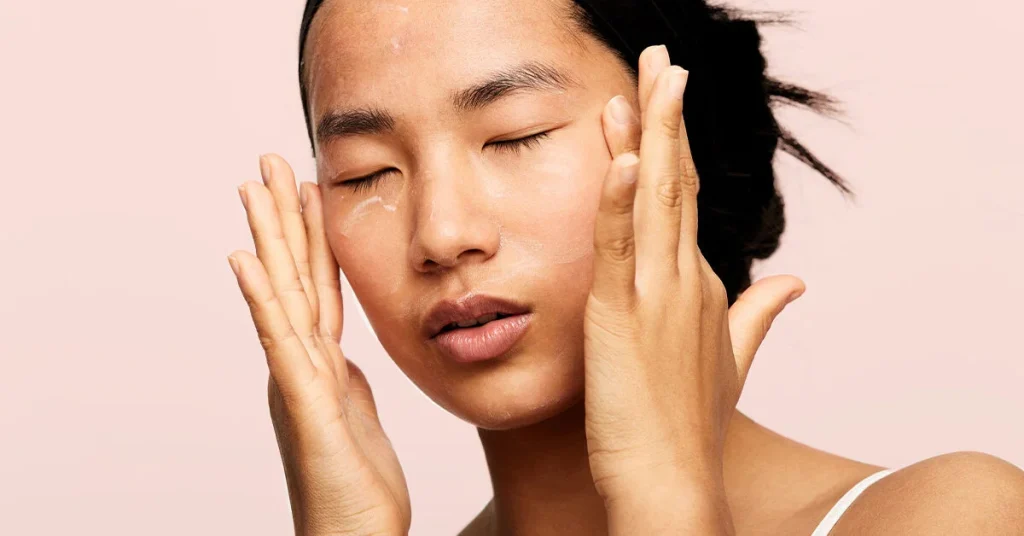 The safety of using Retinol depends on various factors such as concentration, formulation, and the user's skin sensitivity. It is important to be cautious when using this product, as high doses or initial use may cause skin irritation, dryness, redness, and flaking. However, when used properly, it is generally safe.
It is important to introduce retinol gradually into your skincare routine. Begin with a lower concentration and slowly increase it over time to allow your skin to adjust. Furthermore, it is very important that you adhere to the directions included with the exact retinol product you are taking. It reveals fresher, healthier skin and gives you a more radiant complexion by getting rid of your dull, dead skin cells.
The effectiveness of retinol can rely on variables including concentration, formulation, and the person's skin type and sensitivity. Therefore, it's crucial to remember that individual outcomes may vary.
Side Effects of Retinol
Retinol, a skin-friendly vitamin A, is commonly used in skincare products. It has a lot of potential benefits, but it can also have significant drawbacks, especially when used in large doses or by people with sensitive skin.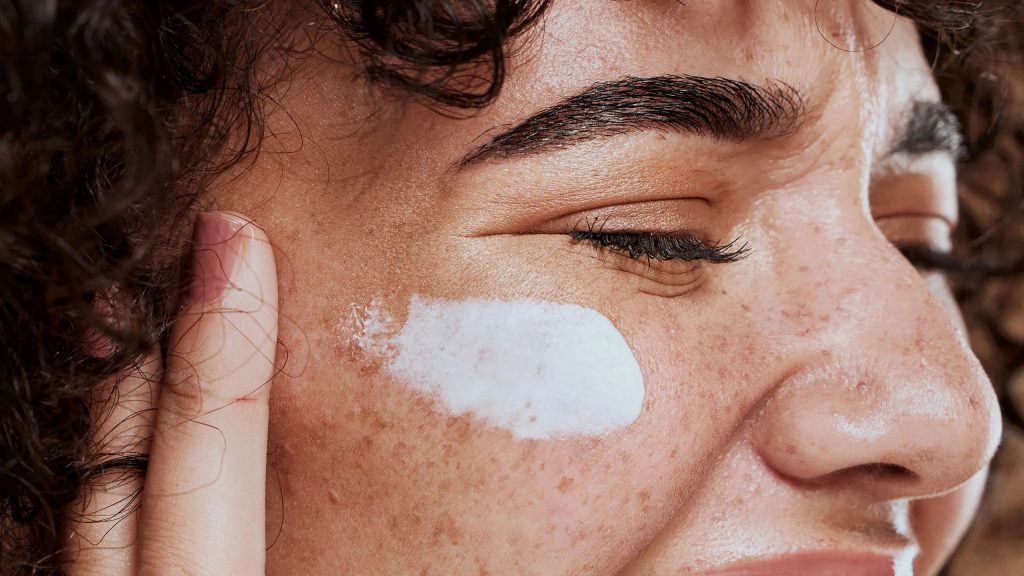 The following are some retinol adverse effects that are typically reported:
Skin Irritation: Retinol may lead to redness, dryness, itching, and tearing of the skin. The early phases of retinol use are typically when these symptoms, also known as retinoid dermatitis, manifest.
Skin Sensitivity to the Sun: Retinol may increase your skin's sensitivity to the sun. When using, it's crucial to use sunscreen with a high SPF during the day and stay out of the sun for as long as possible. Sunburn, pigmentation problems, and other sun damage can result from inadequate sun protection for your skin.
Dryness and Flaking: Regular use may result in excessive dryness, resulting in flaky or peeling skin. It takes time, but it's worth it. Stick with it for long-term benefits that will truly make a difference for your skin. Utilizing a moisturizer helps lessen flaking and reduce dryness.
Skin Ache: When applying retinol to the skin, some people may feel a burning or stinging sensation. Also, you can consult a doctor if the discomfort is severe or chronic.
Temporary Worsening of Acne: It is commonly used as a treatment for acne. However, it is possible for it to worsen acne breakouts in some cases initially. Retinol may cause a temporary "purge," but it usually goes away with regular use.
Skin Sensitivity: People with sensitive skin may be more likely to experience retinol's negative side effects. To reduce the risk of irritation, starting with a lower dose of is best, and gradually increasing it over time if you have sensitive skin.
Note: The use of retinol at a lower frequency, moisturizing the skin, and wearing sunscreen can all help to control these side effects, which are often transient. The best course of action is to speak with a dermatologist for specialized guidance if you have any questions or develop serious or lingering side effects.
Uses of Retinol
Retinol is a widely used ingredient that is known for its anti-aging properties. It can enhance skin texture, minimize the look of fine lines and wrinkles, and encourage a more youthful appearance. Retinol is also excellent at treating acne, lightening hyperpigmentation, and improving the condition of the whole skin. It has a wide range of applications, making it a crucial component in skincare regimens for people who want healthier, more radiant skin. This vitamin A derivative, commonly found in many skincare products, can significantly improve the condition of your skin ducts.
Retinol has the following common uses:
Anti-Aging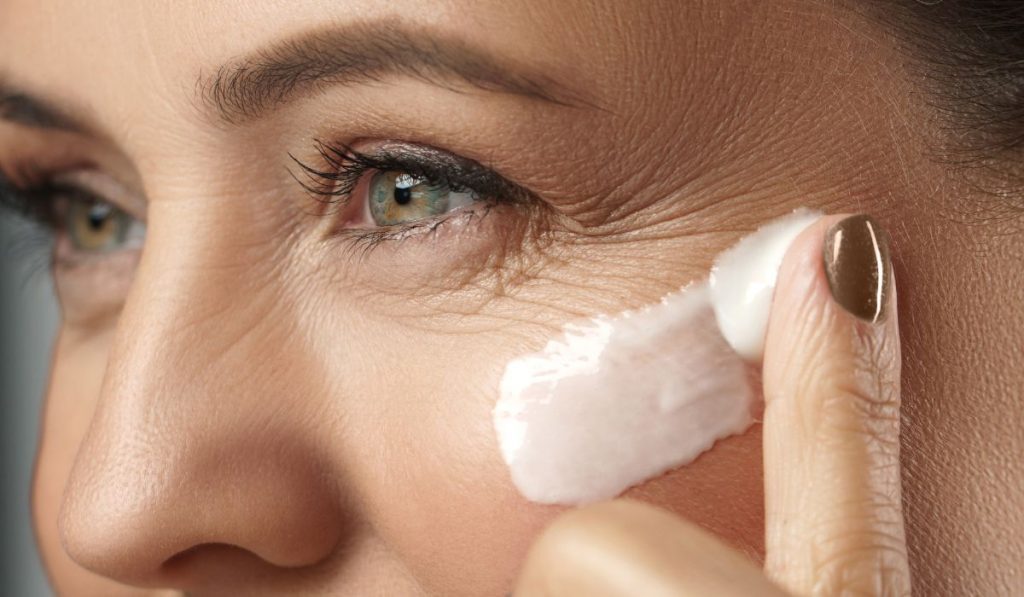 Retinol is famous for its effectiveness in preventing aging. It significantly improves skin texture and diminishes the visibility of fine lines and wrinkles by fostering collagen production. Also, it can help the skin look younger and smoother by promoting skin firmness and elasticity on a regular basis.
Acne Treatment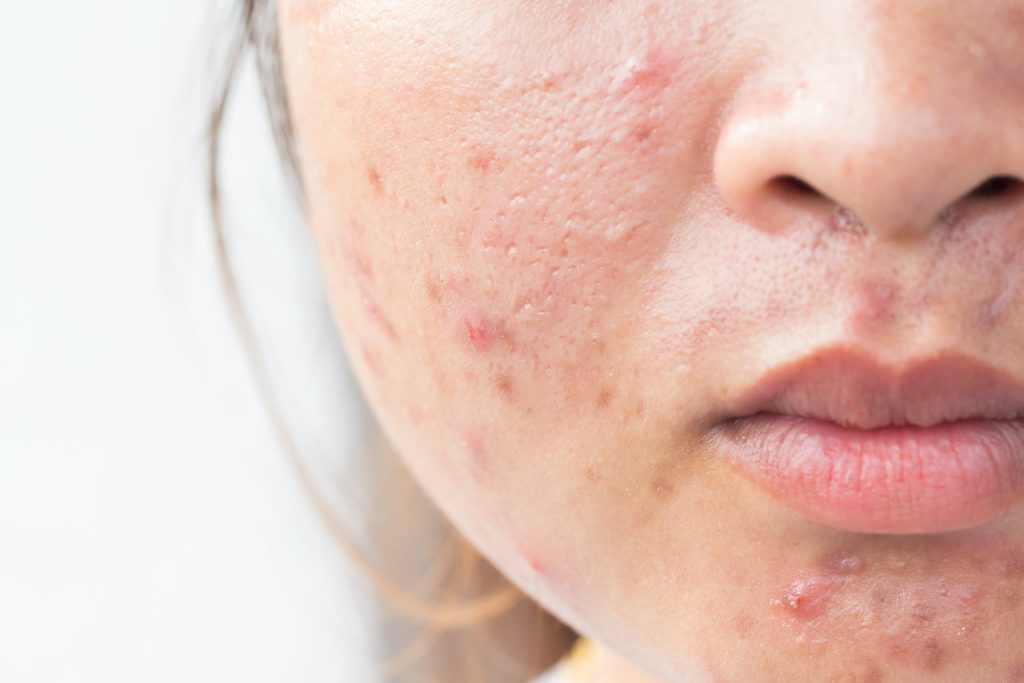 You can treat Acne with retinol. It aids in pore cleaning, irritation reduction, and oil production regulation, all of which help to stop acne outbreaks. Additionally, this ingredient encourages the exfoliation of dead skin cells to stop them from blocking pores and causing acne.
Skin Care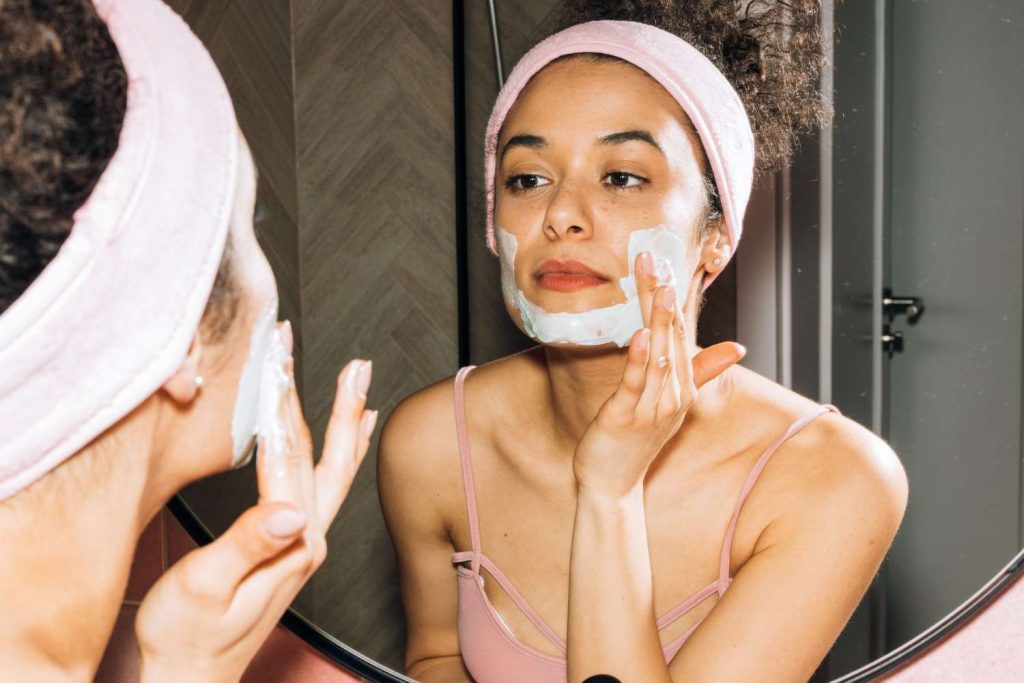 Retinol is advantageous for preserving the general health of the skin. Antioxidant qualities in it aid in shielding the skin from environmental harm, such as UV radiation and pollution. Retinol is an absolute superhero for your skin! It does an exceptional job of keeping moisture locked in and preventing annoying dryness from taking over while simultaneously providing support for your skin's natural barrier function.
Treatment for Psoriasis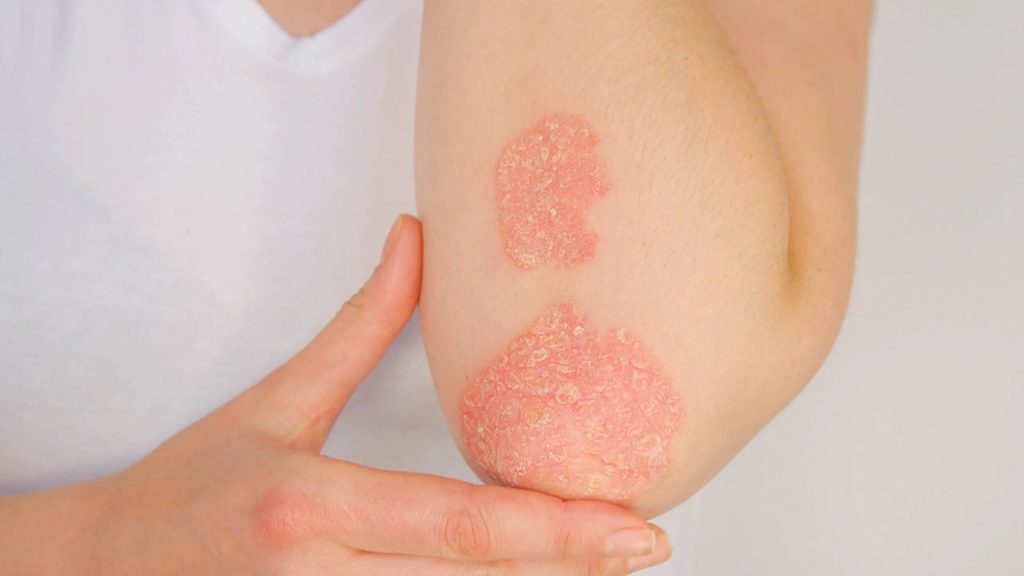 This ingredient also as an effective treatment for psoriasis. A long-term skin condition that is marked by scaly and red patches. It can lessen inflammation, encourage cell renewal, and ameliorate psoriasis symptoms.
Hyperpigmentation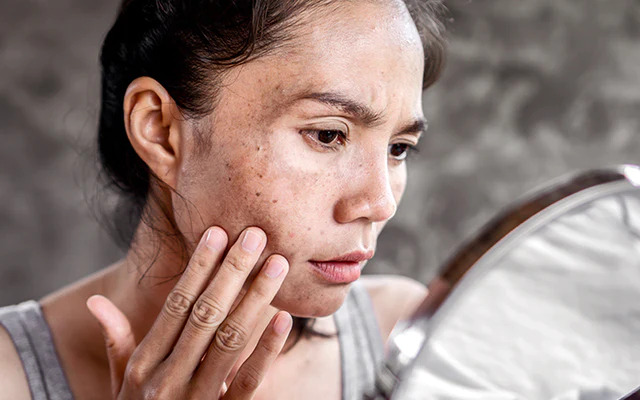 Age spots, sunspots, and melasma are examples of hyperpigmentation that retinol can help lighten. As a result of its inhibition of melanin synthesis and stimulation of skin cell turnover, it gradually lessens the appearance of discoloration and encourages a more uniform skin tone.
Skin Tone and Texture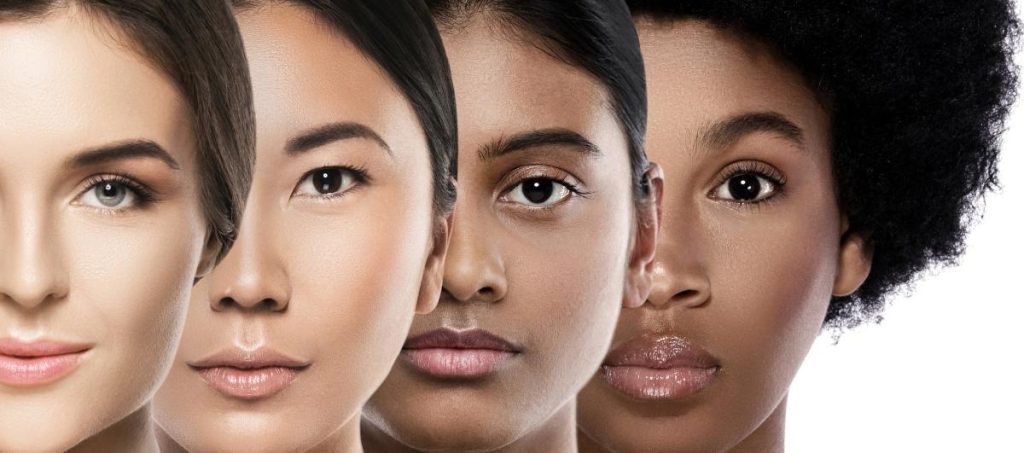 Retinol can make the skin's general tone and texture better. By lessening the visibility of blemishes, scars, and redness, it evens out skin tone, refines pores, and smooths out rough skin. It can help the skin look smoother and more uniformly toned when used regularly.
Start small with retinol and increase gradually as tolerated. Additionally, it can make you more sensitive to the sun, so it's important to apply sunscreen along with it during the day. Also, consult with a dermatologist for any side effects.
Skin Types That Can Use Retinol
People with different skin types can take retinol. However, suitability and tolerance may change depending on particular issues and sensitivity levels.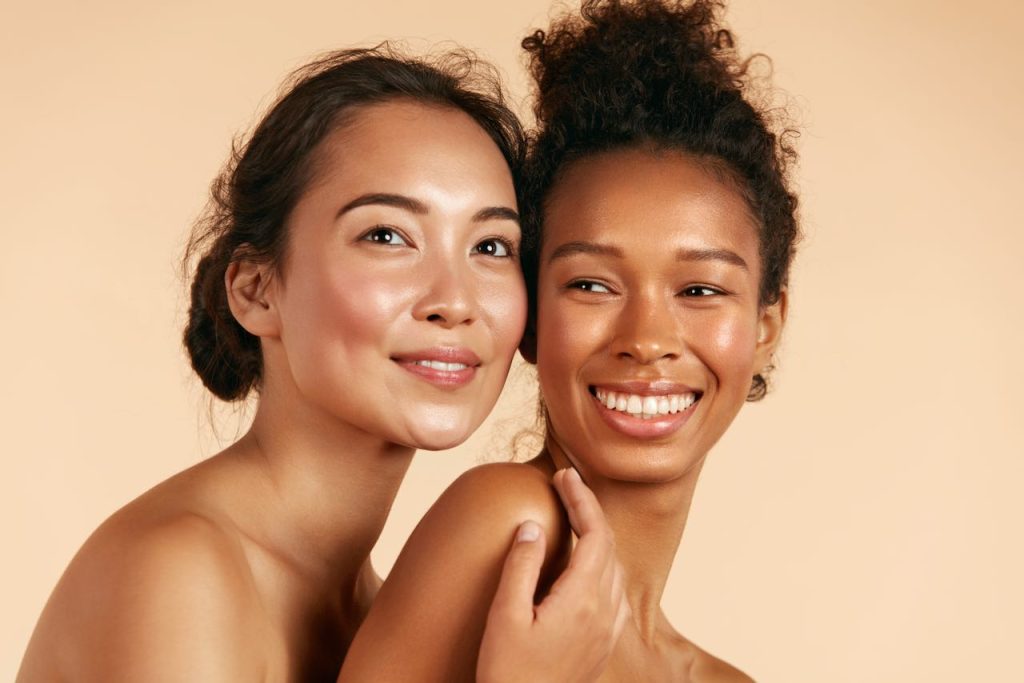 The general recommendations for various skin types are as follows:
Normal Skin: A person with normal skin can also apply Retinol. To give the skin time to adjust, start with a low concentration and gradually increase the frequency of usage.
Retinol can be helpful for people with dry skin. It improves moisture retention and cell turnover. You can also apply moisturizer to reduce dryness and flaking in addition to retinol.
Skin that is oily and acne-prone: Retinol is best for people with oily and acne-prone skin. It assists in controlling oil production, clearing clogged pores, and reducing swelling, which helps to prevent breakouts and enhance the texture of the skin overall.
Retinol can also help skin types with combination skin, which has both oily and dry patches. Apply it where it is needed most, regulating moisturization as necessary.
Skin Sensitivity: People with sensitive skin need to use retinol with caution. To gauge skin tolerability, start with a low dose and apply it sparingly. Reduce the frequency of usage or stop using completely if irritation develops.
A dermatologist should be consulted to establish the best retinol product and usage regimen for your particular skin type and issues because every person's skin is unique. In order to prevent your skin from developing heightened sun sensitivity, it's also essential to apply sunscreen during the day, gradually include retinol into your skincare regimen, and follow the product recommendations.
FAQs [Frequently Asked Questions and Answers]
Q: Should I use retinol during the day or at night?
A: It is generally advised to use retinol at night. Using it in the evening helps your skin to benefit from its effects while reducing the danger of sun sensitivity because it can make your skin more sensitive to sunshine. When utilizing retinol, keep in mind to wear sunscreen during the day.
Q: Can retinol be combined with other chemicals in skincare products?
A: Alpha-hydroxy acids (AHAs) and benzoyl peroxide are two substances that should not be combined with retinol when using other skincare products since they can aggravate already sensitive skin. The best way to find out if a product is compatible and effective is to read the label or consult a dermatologist.
Q: If I have sensitive skin, can I use retinol?
A: Even those with sensitive skin can use retinol, but they should use it carefully. Use it cautiously at first and increase the concentration as tolerated. It could be required to cut back on usage or stop it altogether if severe irritability or pain develops.
Q: Is retinol safe to use for a long time?
A: Retinol is typically safe for long-term usage when administered appropriately and in the right amounts. But it's crucial to begin with a small concentration and build it up gradually as tolerated. It is recommended to stop using the product and see a dermatologist if any negative side effects are severe or chronic.
Q: Can I use retinol while nursing or while pregnant?
A: It is typically advised to steer clear of using retinol or other retinoids while pregnant or breastfeeding. Retinol and other vitamin A derivatives in high concentrations have been linked to possible harm to the developing fetus.
Conclusion
When taken correctly, retinol can be harmless and good for the skin. It has a number of benefits, such as anti-aging properties, acne therapy, reduction in hyperpigmentation, and an overall increase in skin health. It's crucial to be mindful of any adverse effects, including dryness, increased sun sensitivity, and skin irritation.
Before adding it to your skincare regimen, it is essential to understand your skin's sensitivity and type. Consult a dermatologist or other skincare expert before using anything to ensure it's safe. They can determine your skin type and offer tailored advice. A low dose of retinol should be used initially, and then it should be gradually increased as tolerated.
Keep in mind that every individual has a different type of skin, so what suits one person may not suit another. By knowing your skin type and obtaining professional advice, you can take advantage of retinol's potential benefits while minimizing its potential hazards.