In a quest to look and feel gorgeous every day, we are often in search of effective beauty hacks and techniques. This article brings together a curated collection of 13 Hacks That Can Help You Look Gorgeous. These hacks cover various aspects of skincare, haircare, makeup, and self-care. By incorporating these hacks into our daily routines, we can enhance our natural beauty. These will also boost our confidence and radiate a captivating glow from within.
Whether it's hydrating your body, protecting your skin from the sun, or practicing good posture, these hacks offer tangible results that contribute to our overall appearance. So, embrace these smart hacks and witness the transformative impact they have on your daily beauty routine. They will empower you to look and feel absolutely gorgeous each and every day.
13 Smart Hacks That Can Help You Look Gorgeous Everyday
1. Cleanse, tone, and moisturize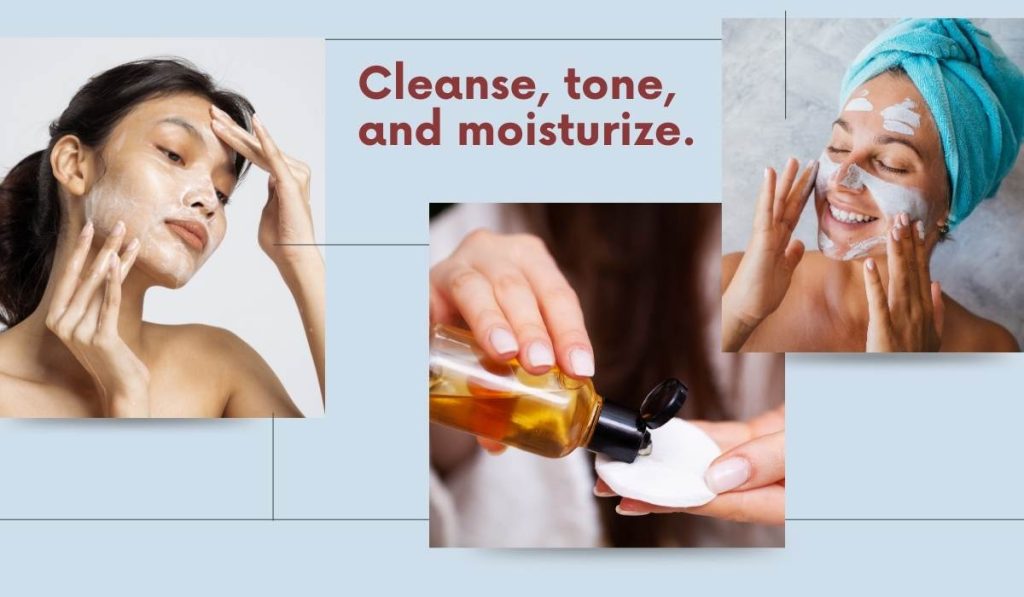 Effect On The Body: Establishing a skincare routine is vital for maintaining healthy skin. Firstly, cleansing removes dirt, oil, and makeup residue. Then, toning balances the skin's pH levels and tightens pores. Lastly, moisturizing keeps your skin hydrated and prevents dryness and flakiness.
Result On The Skin: Regular cleansing and toning help prevent breakouts, control oil production, and maintain skin clarity. Furthermore, proper moisturization ensures a smooth and supple complexion and minimizes the appearance and look of fine lines and wrinkles. Also, well-moisturized skin looks healthy, plump, and youthful.
2. Get sufficient sleep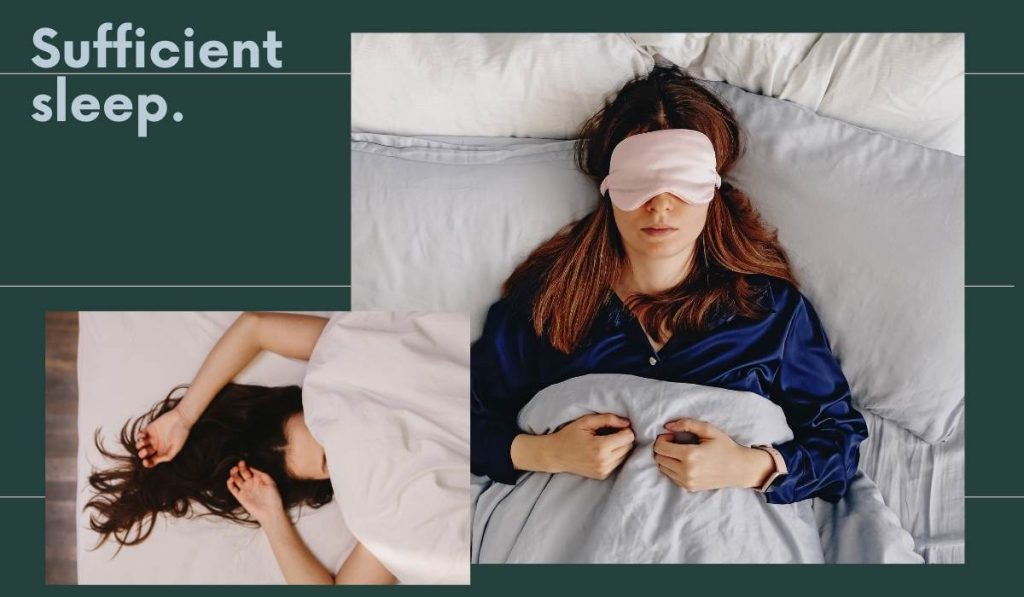 Effect On The Body: Getting a good night's sleep is essential for rejuvenating your body and mind. During sleep, your body undergoes a restorative process, repairing and rejuvenating itself. Lack of sleep can lead to several visible effects on your body:
Dark circles: Inadequate sleep can lead to dark circles under the eyes as the blood vessels dilate. This leads to the appearance of dark circles.
Under-eye bags: Lack of sleep can cause fluid retention, resulting in puffy under-eye bags.
Dull complexion: Sleep deprivation can disrupt the body's natural skin repair process, leading to a dull and lackluster complexion.
Result On The Skin: When you prioritize sufficient sleep. Your body releases growth hormones, promotes cell regeneration, and balances hormone levels. This leads to a revitalized appearance, with brighter eyes, improved skin tone, and a healthier complexion. Sufficient sleep helps reduce the appearance of dark circles and under-eye bags while also improving overall skin texture and radiance.
3. Protect your hair from heat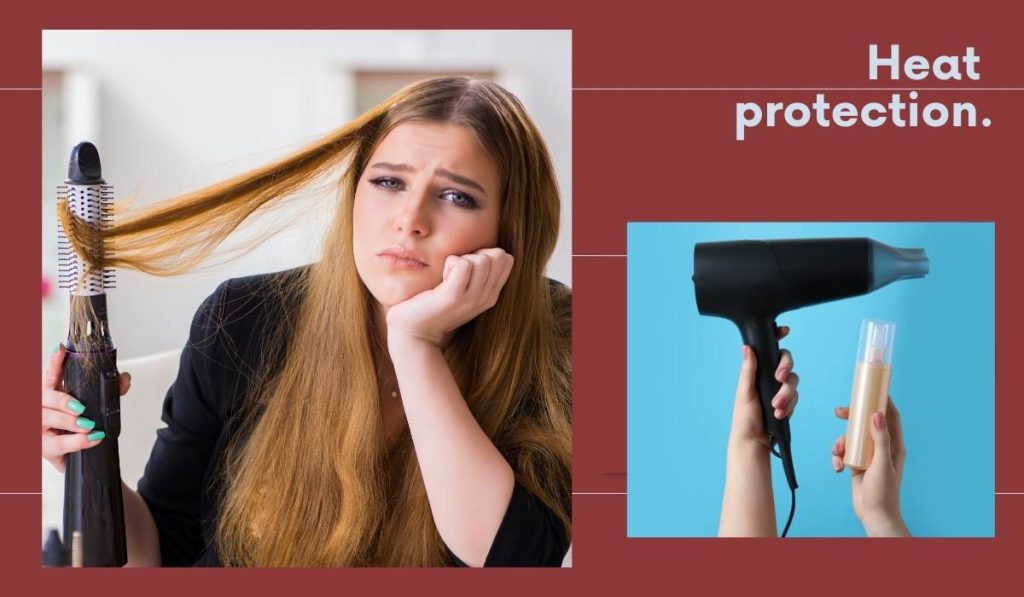 Effect On The Body: Excessive heat from styling tools is harmful. Hairdryers, straighteners, and curling irons can cause damage to your hair. The high temperatures strip away moisture, making your hair dry, brittle, and prone to breakage. Protecting your hair from heat and preventing your hair from such issues.
Result On The Hair: To protect your hair, apply a spray of heat protectant before using heat styling tools. This creates a barrier that minimizes heat damage and helps your hair retain moisture. By using heat protection, your hair will remain healthy, shiny, and less prone to split ends and breakage.
4. Follow a balanced diet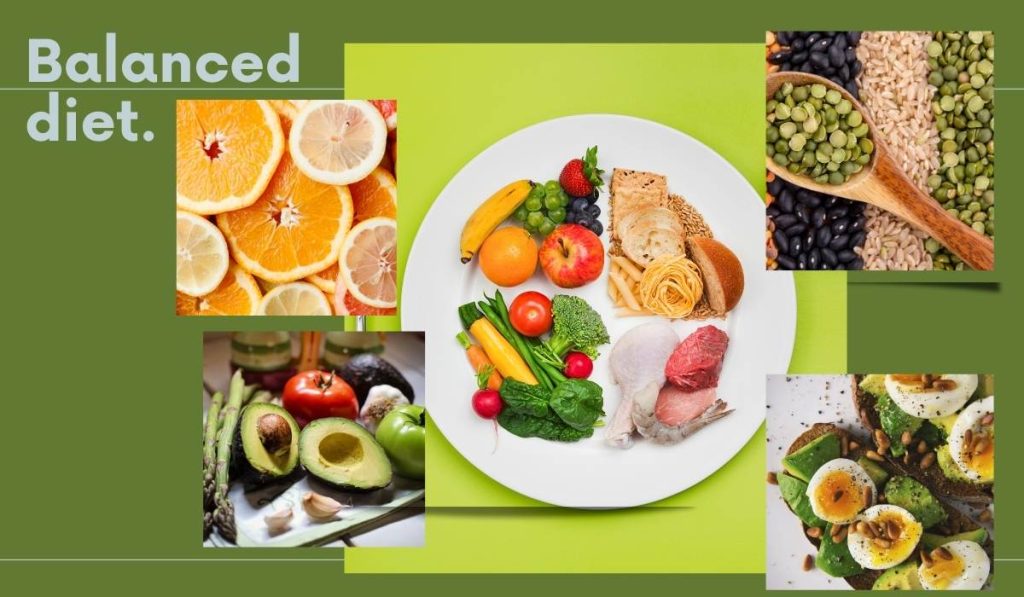 Effect On The Body: The health and beauty of your body are directly impacted by the food you eat. Essential vitamins, minerals, and nutrients from a balanced diet maintain strong hair, skin, and nails. Specific effects include:
Improved skin texture: Consuming a diet rich in fruits, vegetables, and whole grains provides antioxidants that combat oxidative stress. Also, it leads to improved skin texture and reduces signs of aging.
Hair and nail health: Consuming sufficient protein, vitamins, and minerals promotes hair growth and strengthens nails, making them less prone to breakage.
Result On The Skin: A well-nourished body, in turn, reflects vibrant and glowing skin, strong hair, and healthy nails. Moreover, consuming a balanced diet helps maintain skin health. It provides necessary nutrients, reducing inflammation and promoting collagen production. As a result, this impacts improved skin tone, texture, and a radiant complexion.
5. Wear sunscreen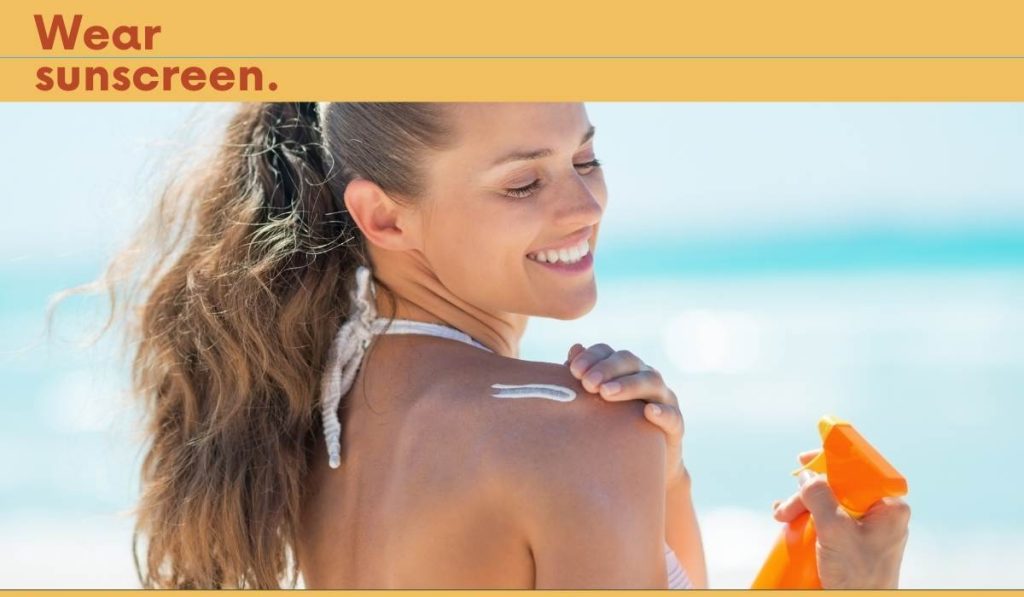 Effect On The Body: Protecting your skin from harmful UV rays is crucial for maintaining its health and preventing premature aging. Prolonged exposure to the sun can have various effects on the body:
Sunburn: Without proper sun protection, your skin can suffer from sunburn, which can cause redness, pain, and peeling.
Hyperpigmentation: Sun exposure can lead to the overproduction of melanin, resulting in dark spots and uneven skin tone.
Premature aging: UV rays can break down collagen and elastin fibers. This leads to the formation of wrinkles, fine lines, and sagging skin.
Result On The Skin: Applying sunscreen with a broad-spectrum SPF of at least 30. This helps in preventing sunburn, dark spots, and wrinkles caused by sun damage. It preserves your skin's youthful appearance and reduces the risk of skin cancer.
6. Enhance your eyebrows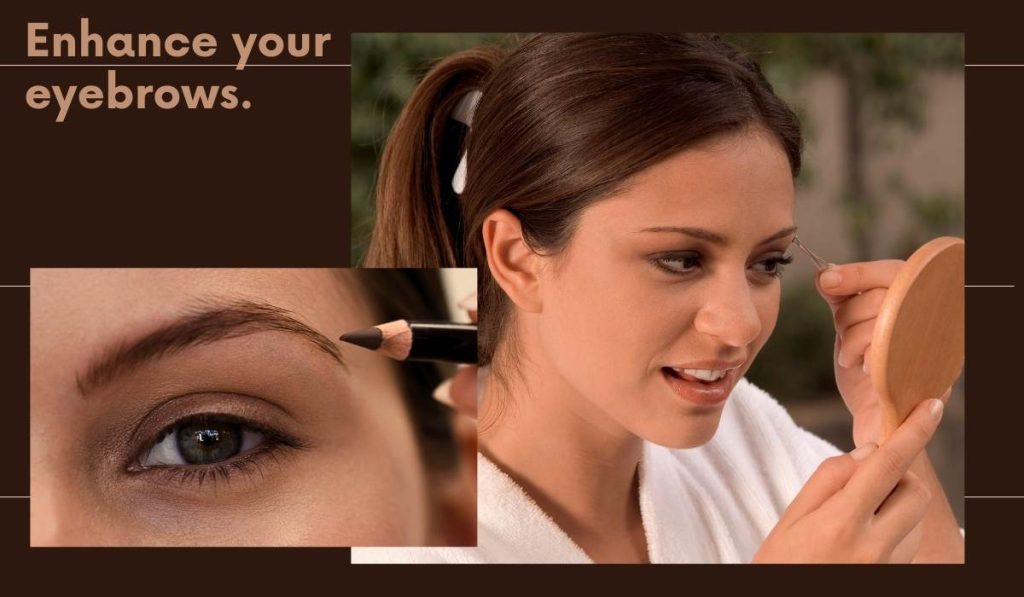 Effect On The Body: Well-groomed eyebrows frame your face and instantly enhance your appearance.
Result On The Body: Tweezing or trimming stray hair helps achieve a clean and defined shape. Additionally, filling in sparse parts and areas with an eyebrow pencil or powder creates a polished look. This brings attention to your eyes and adds symmetry to your face.
7. Define your lashes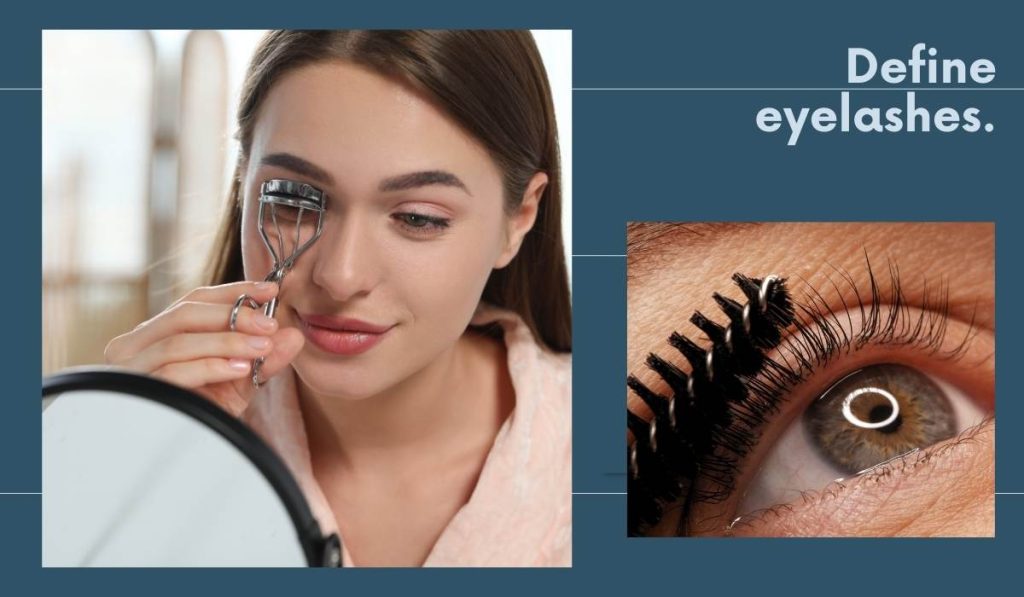 Effect On The Body: Long and luscious lashes can make eyes appear bigger and more vibrant.
Result On The Body: Using an eyelash curler adds a natural-looking lift. Moreover, applying mascara lengthens, volumizes, and darkens your lashes. This gives your eyes a captivating allure and makes them the focal point of your face.
8. Hydration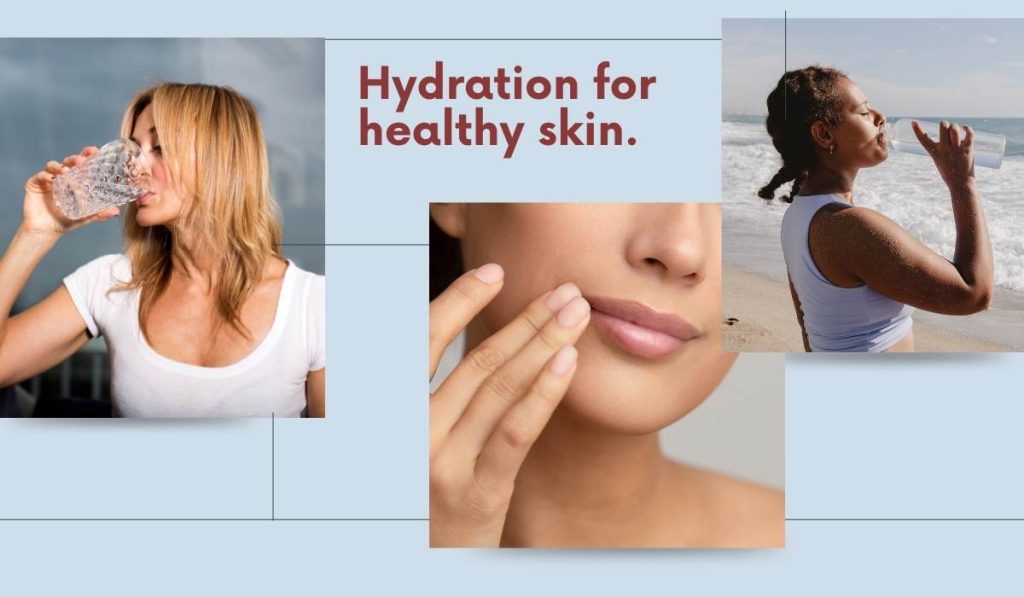 Effect On The Body: Proper hydration plays a crucial role in maintaining healthy skin. When you drink an adequate amount of water, it replenishes the cells and tissues. This helps to flush out toxins and waste products. Maintaining hydration has several effects on the body:
Improved circulation: Adequate hydration promotes proper blood circulation throughout your body, including your skin. It ensures that essential nutrients and oxygen are delivered to the skin cells. This aids in cell regeneration and overall skin health.
Detoxification: Water helps flush out toxins and waste products from your body, including your skin. In addition, by staying hydrated, you support the body's natural detoxification processes. This can help prevent blemishes, acne, and other skin issues caused by the accumulation of toxins.
Regulation of body temperature: Water plays a crucial role in maintaining optimal body temperature. When you're adequately hydrated, your body will effectively regulate its temperature, which can prevent excessive sweating and the subsequent dehydration of your skin.
Result On The Skin: Proper hydration keeps your skin moisturized, preventing dryness and dullness. It improves elasticity and plumpness, reducing the appearance of fine lines and wrinkles. Nourished with water, your skin appears radiant, youthful, and glowing. Additionally, hydration enhances the skin's moisture retention and minimizes the appearance of wrinkles. It gives a radiant and glowing complexion. Well-hydrated skin also improves elasticity, resulting in a firmer and more toned appearance.
9. Embrace natural hairstyles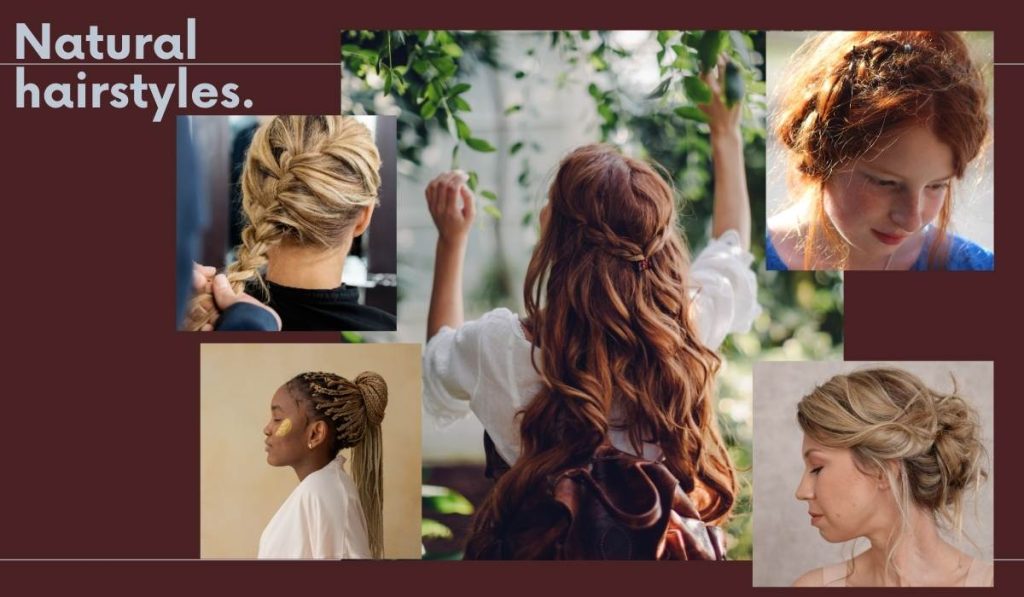 Effect On The Body: Opting for natural hairstyles that allow your hair to rest from heat and chemical treatments can benefit the health of your hair. Constantly styling and manipulating your hair can lead to damage and breakage over time.
Result On The Hair: By embracing natural hairstyles such as braids, twists, or buns. You give your hair a break from the heat and excessive styling. This promotes healthier hair growth, reduces the risk of breakage, and allows your natural texture to shine.
10. Highlight your best features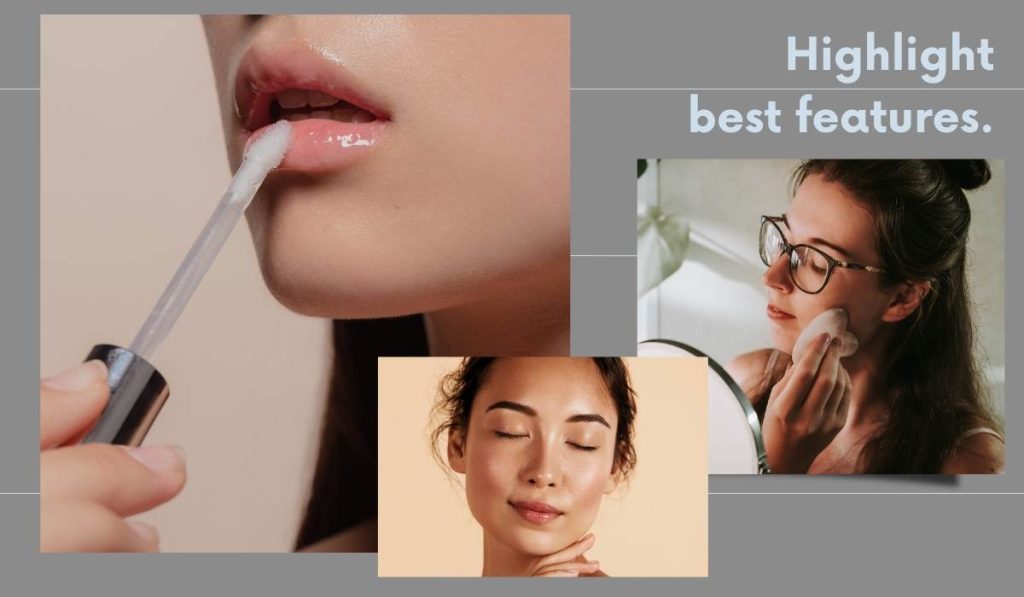 Effect On The Body: Strategically highlighting your best features enhances your overall appearance by using light-reflecting products on specific areas. You can create a natural glow and draw attention to your favorite facial features.
Result On The Body: Applying a highlighter to the high points of your face. Such as the cheekbones, brow bone, and Cupid's bow adds dimension and radiance. It gives your skin a luminous, healthy-looking glow, making you look fresh and vibrant.
11. Experiment with lip colors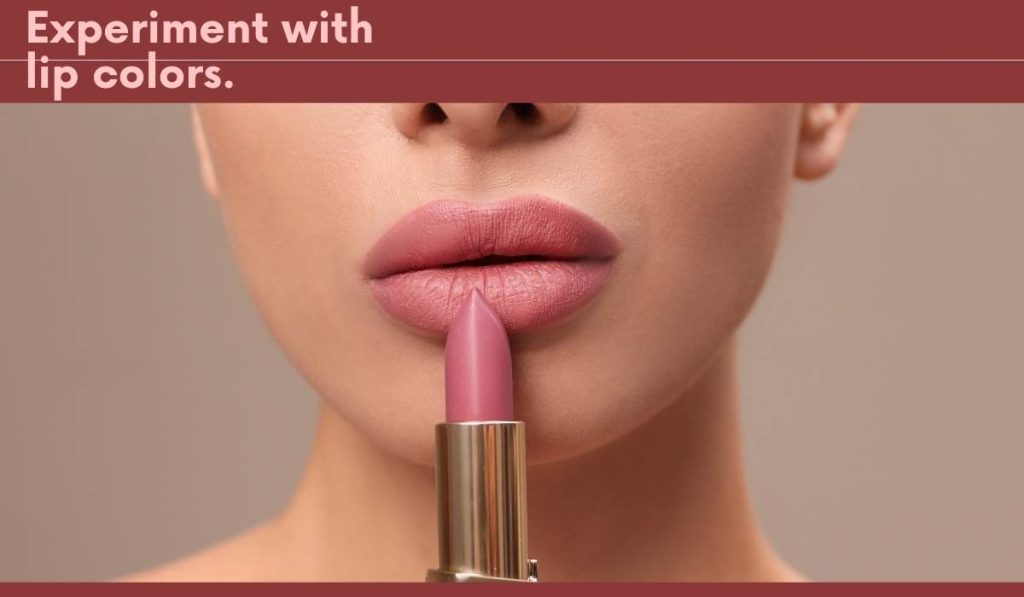 Effect On The Body: The color of your lips can have a significant impact on your overall look. Different lip colors can convey various moods and enhance your facial features.
Result On The Body: By experimenting with different lip colors, you can change your entire look. Bold, vibrant shades can make a statement, while soft, neutral tones can provide a more subtle and polished appearance. Choosing the right lip color can enhance your smile and complement your skin tone, leaving you looking effortlessly glamorous.
12. Practice good posture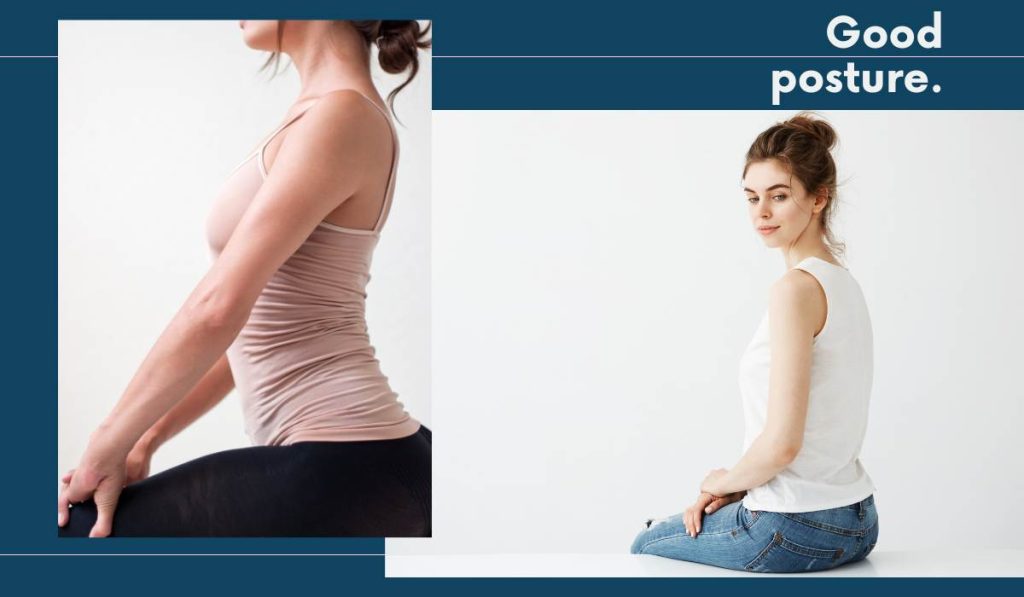 Effect On The Body: Maintaining good posture not only benefits your overall health but also enhances your physical appearance. Slouching or hunching can make you appear less confident and can negatively impact your body's alignment.
Result On The Body: Practicing good posture, with a straight spine and shoulders pulled back, projects confidence and grace. It can instantly make you appear taller and more poised and exude an air of self-assurance. Good posture also helps your clothes fit better, giving you a more flattering silhouette.
13. Prioritize self-care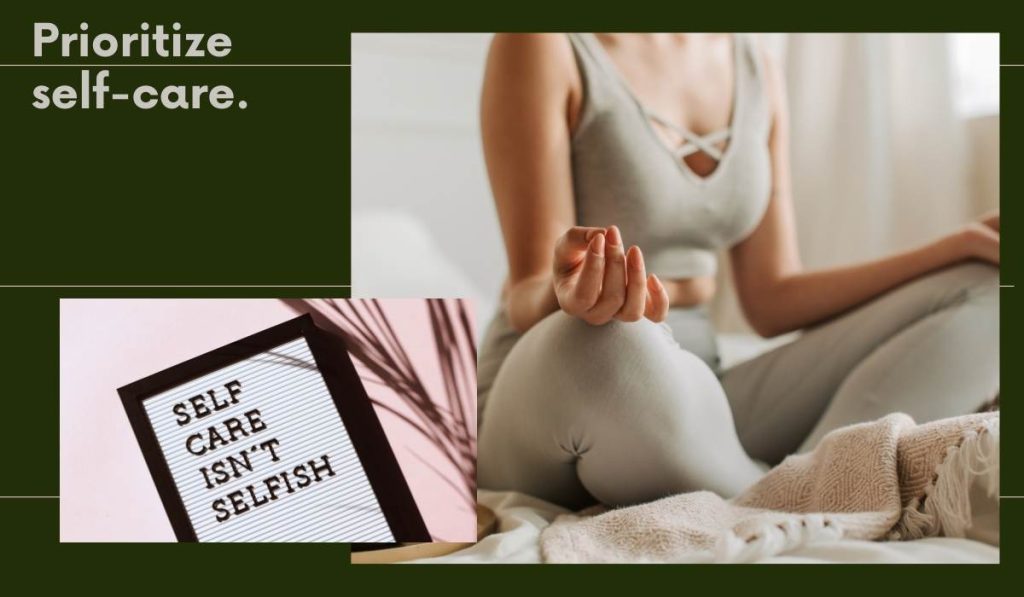 Effect On The Body: Taking care of your physical and mental well-being is essential for looking and feeling your best. Prioritizing self-care allows you to recharge, reduce stress, and maintain a positive mindset.
Result On The Body: When you prioritize self-care, it shows in your appearance by engaging in activities that promote relaxation. Such as practicing mindfulness, taking baths, or getting massages reduces stress levels. This positively impacts your skin, hair, and overall glow. Taking care of your mental health, peace, and emotional well-being reflected in your radiant smile and confident aura. This makes you truly gorgeous from the inside out.
Remember, consistency is key when implementing these smart beauty hacks into your daily routine. By incorporating these practices into your lifestyle, you can unlock their full potential and achieve long-lasting results.
Infographic-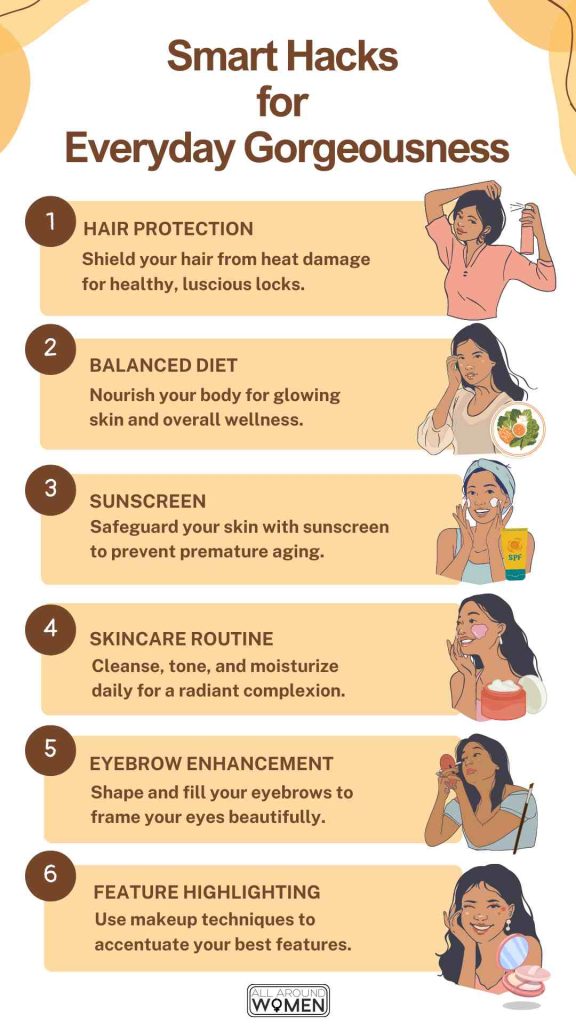 FAQs [frequently asked questions]
Q: How long does it take to see results from these hacks?
A: The timeline for seeing results may vary depending on individual factors. These include skin type, hair texture, and consistency in following the hacks. However, with consistent practice, you should see results in a few weeks to a few months.
Q: Can these hacks work for all skin types?
A: Yes, these hacks are suitable for all skin types. However, it's essential to customize certain aspects based on your specific needs. For example, choose skincare products that are formulated for your skin type and adjust the frequency of exfoliation or moisturization based on how your skin responds.
Q: Are these hacks time-consuming?
A: Not necessarily. While some hacks may require a few extra minutes in your routine, many can be seamlessly integrated into your existing habits. It's all about finding a balance and prioritizing what works best for you.
Q: Can these hacks be incorporated into a busy lifestyle?
A: Absolutely! These hacks are designed to be adaptable to various lifestyles, including busy ones. You can prioritize the hacks that resonate with you the most and find creative ways to integrate them into your daily routine. For example, you can multitask while you have a face mask on. While working or incorporating quick exercises for good posture during breaks.
Q: Are there any potential side effects to be aware of?
A: While these hacks generally promote overall well-being, it's important to be mindful of any individual sensitivities or allergies. When trying new skincare or haircare products, perform a patch test first and see if there are any adverse reactions. Additionally, consult with a healthcare professional if you have any specific concerns or conditions that may require personalized guidance.
Final Words
Enhancing your natural beauty and looking gorgeous every day is within your reach. By implementing these 13 smart hacks, you can transform your skincare, haircare, makeup, and self-care routines. It is important to remember that true beauty encompasses more than just external appearance. It involves feeling confident and embracing self-care.
Therefore, dedicate time to nourishing your mind, body, and soul, cultivating healthy habits that celebrate your unique features. These hacks will enable you to radiate beauty from the depths of your being. This allows your authentic self to shine brilliantly in every facet of your life. So, take hold of these invaluable tips and embark on an incredible journey of self-discovery, unraveling the true essence of your beauty along the way!