For many women, the choice between wet-cutting and dry-cutting techniques has been a source of confusion and uncertainty about which is better. Some may wonder why some hairstylists prefer to cut hair when it's wet. Whereas others opt for a dry-cutting approach. The dilemma is compounded by the fact that both methods yield different results and cater to specific hair types and styling preferences. With opinions often varying among hairstylists and beauty enthusiasts. It's no surprise that women often find themselves uncertain about which technique is best for achieving their desired look.
Don't worry! We have all the essential information to clear up the confusion about wet and dry cutting. We'll explore the key differences between these methods and highlight their strengths. Wet cutting creates precise lines and uniformity, while dry cutting works with your hair's natural texture and movement. We'll also explain how stylists can combine both techniques for personalized and polished haircuts. By the end, you'll have the knowledge to make an informed decision. What suits your hair type and desired style, ensuring a satisfying haircut experience. Which is better: cutting hair when it's dry or when it's wet? Let's dive in and unravel the mysteries of wet and dry cutting!
Difference Between The Results Of Wet Cutting & Dry Cutting
Wet cutting and dry cutting are two different and distinct methods employed by hairstylists to shape and style hair. The main difference lies in the state of the hair during the cutting process.
Wet Cutting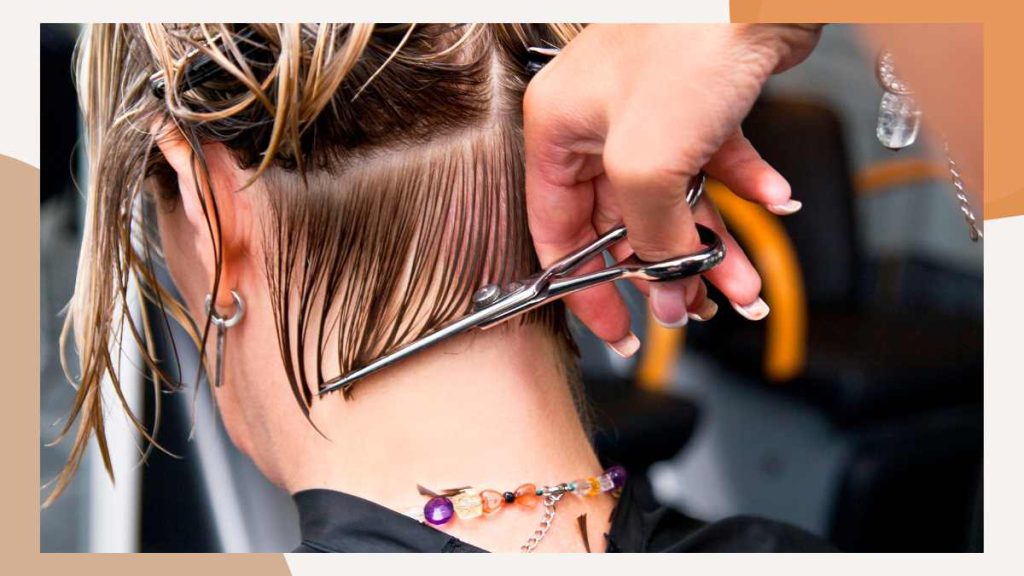 This traditional method involves cutting hair while it is damp or wet. Stylists often use water or a spray bottle to wet the Hair thoroughly before commencing the cutting process. Wet Hair is generally easier to handle, allowing for more precise and uniform cutting. It is particularly effective for creating well-defined lines and structured shapes.
Dry Cutting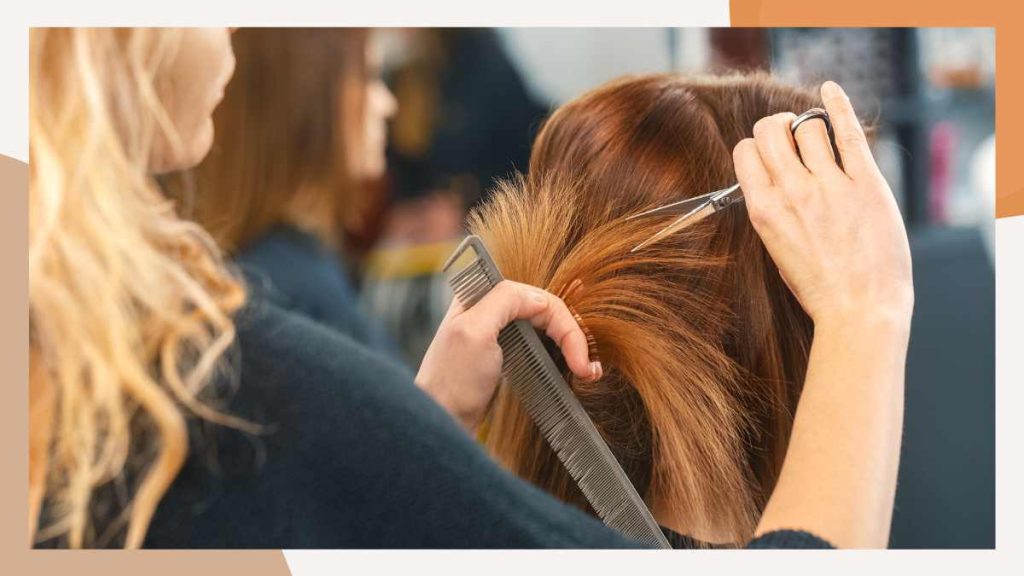 Dry cutting involves trimming the hair when it is dry. This technique allows the stylist to work with natural texture and movement. Dry cutting is favored by those who wish to see how the hair will fall and settle naturally after the cut, making it especially suitable for curly or wavy hair types. This method is known for creating personalized, individualized cuts that enhance the hair's natural characteristics.
Can The Techniques Be Combined?
Yes, experienced hairstylists often combine both wet and dry cutting techniques to achieve the best results. This hybrid approach allows them to assess hair texture and structure. While it's dry and then refine the cut with precision by wetting the hair for additional control. Many stylists use a combination of both techniques.
Which Is Better Wet Cutting Or Dry Cutting?
The decision to cut hair wet or dry depends on various factors. Including the hair type, the desired hairstyle, and the stylist's preference. Both methods have their advantages and are commonly used in the hair industry.
Wet Hair Cutting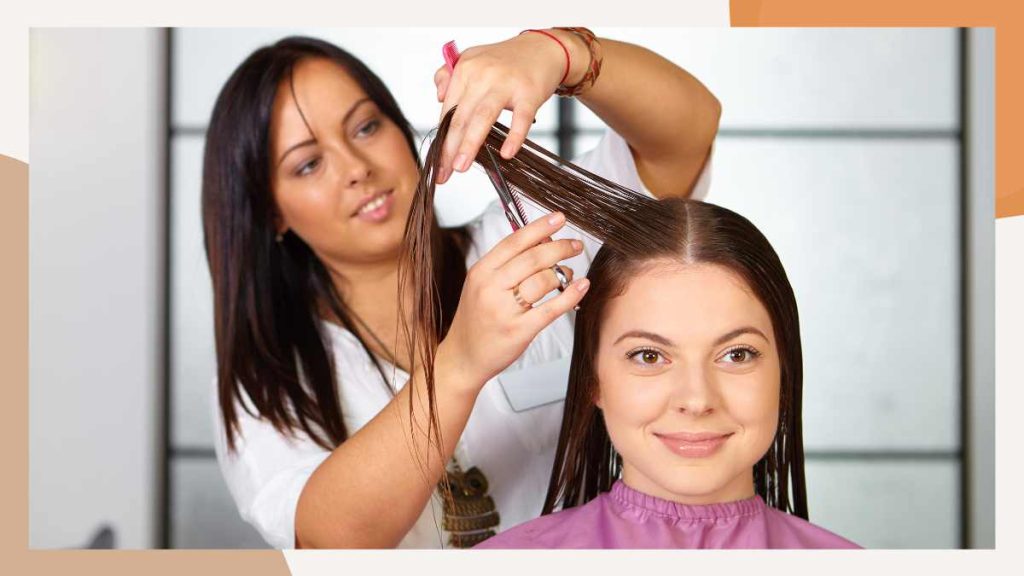 Easier to control: Wet hair tends to be more manageable and easier to control during cutting. Especially for straight hair or simple haircuts.
Precision: Wet hair allows for more precise lines and uniformity as the hair clings together. It makes it easier to see the natural fall and shape of the hair.
Dry Hair Cutting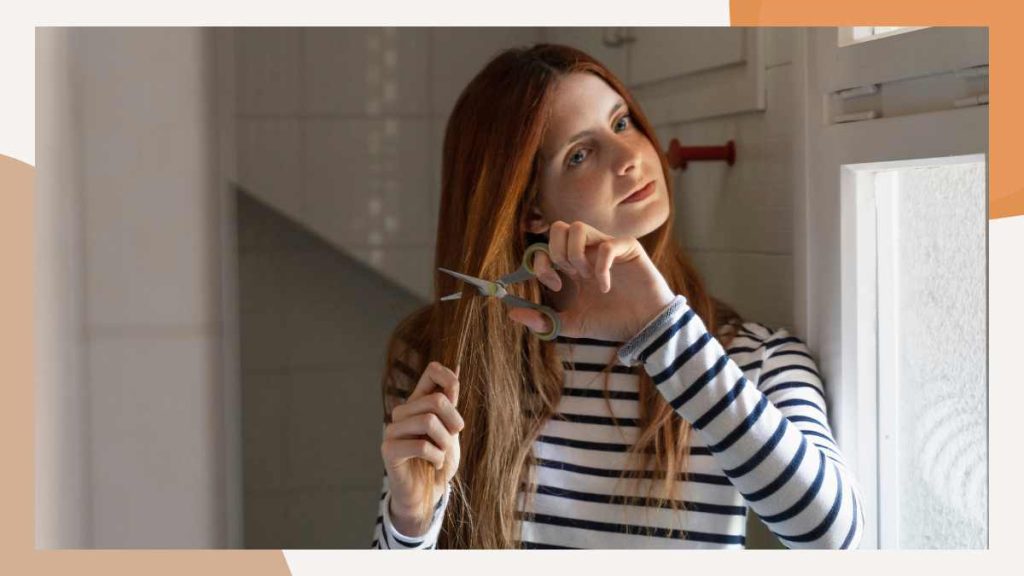 Natural texture: Cutting hair in its natural, dry state allows the stylist to see the hair's natural texture, movement, and any specific curl patterns. This can be beneficial for curly or wavy hair. As the stylist can shape the hair according to its natural behavior.
Personalization: Dry hair cutting enables the stylist to tailor the haircut to the individual's specific hair characteristics and personal style. It allows them to work with the hair's natural flow and avoids surprises once the hair dries.
Ultimately, the choice between wet and dry cutting depends on the stylist's expertise and the client's hair type and desired style. If you have a specific preference or concern. It's best to discuss it with your stylist beforehand to ensure you get the haircut you desire.
Discussing Your Hair Goals And Preferences With Your Stylist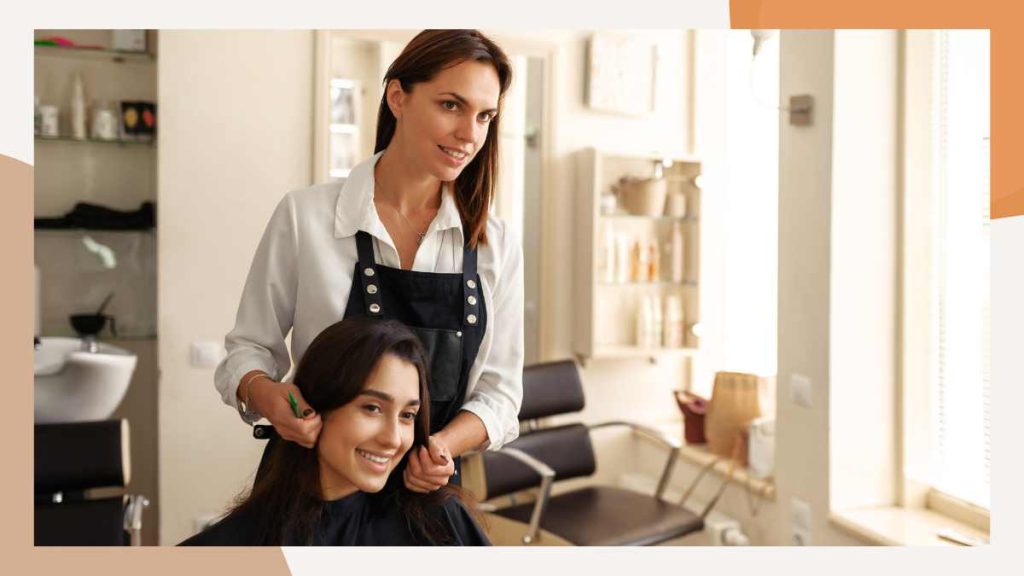 Let's dive into the importance of discussing your hair goals and preferences with your stylist. Effective communication is key to achieving the hairstyle of your dreams. So, grab a seat in the salon chair, and explore how open dialogue can transform your hair journey!
Articulating Your Vision
Start by envisioning your desired hairstyle. Are you looking for a dramatic or unrealistic change or a subtle transformation? Think about the length, layers, texture, and overall look you have in mind.
Collect visual references such as photos or magazine clippings to help illustrate your ideas. These visuals can provide a common language between you and your stylist, ensuring you're on the same page.
Sharing Hair History
Inform your stylist about your hair's past adventures. Share details such as previous cuts, colors, treatments, or any specific concerns you have.
Discuss any challenges you've encountered or styles that you've loved in the past. This information gives your stylist valuable insights into your hair's unique characteristics.
Discussing Hair Type and Texture
Explain your hair's natural type and texture – whether it's straight, wavy, curly, or coily. Understanding your hair's inherent qualities allows your stylist to tailor the haircut to enhance its natural beauty.
Discuss any specific challenges you face with your hair types, such as frizz, volume, or managing curls. This helps your stylist incorporate techniques or products to address those concerns.
Infographic- Wet & Dry Hair Cutting Pros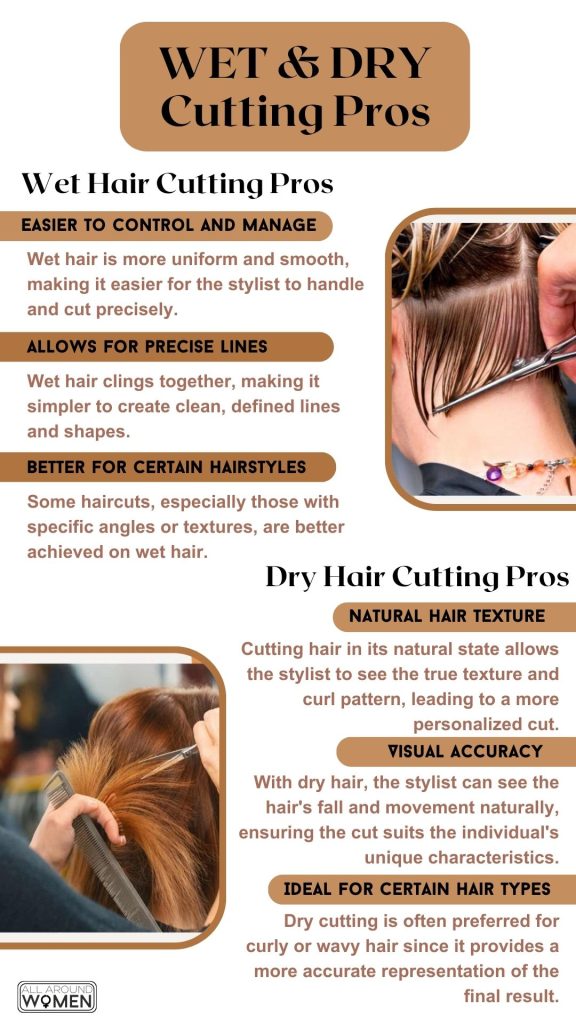 FAQs [Frequently Asked Questions]
Q: Is dry cutting suitable for all hair types?
A: Dry cutting can work well for many hair types, but it is specifically beneficial for those with curly or wavy Hair. This technique allows stylists to better understand and work with the natural texture, resulting in enhanced curls and waves.
Q: Will dry cutting make my curly Hair frizzy?
A: No, when done by an experienced stylist, dry cutting should not make your curly hair frizzy. In fact, it can help reduce frizz by shaping the curls in their natural state, promoting a more defined and controlled look.
Q: Does cutting dry hair cause split ends?
A: Yes, cutting hair dry can cause split ends. Dry hair is more brittle and prone to breakage during the cutting process, leading to split ends. It's better to cut hair when it's wet for smoother cuts and reduced damage.
Q: Is it better to cut curly hair wet or dry?
A: Dry is better for cutting curly hair as it allows for more precise shaping of the natural curl pattern and prevents unexpected length variations due to shrinkage when the hair dries.
Q: Does wet cutting cause more damage to the hair?
A: Both wet and dry cutting methods can be safe for your hair when performed by skilled professionals. However, excessive cutting or aggressive techniques can cause damage. It's essential to choose a reputable salon and discuss your hair needs with your stylist.
Q: Can I switch between wet and dry cutting methods for different haircuts?
A: Absolutely! Your stylist can adapt their technique to suit your preferences and the hairstyle you want. They can use wet cutting for certain looks and dry cutting for others. Ensure that you will get the best results for each style.
Final Words
The choice between cutting hair when it's dry or wet boils down to personal preferences, hair type, and desired style. Wet cutting suits those with straight hair who desire precision and uniformity. Whereas dry cutting is better for those with curly or wavy hair who want to enhance their natural texture and enjoy a personalized, free-flowing look. Both methods have their advantages, and some stylists combine them to cater to diverse hair needs.
To achieve the best results, effective communication with your stylist is key. As they can tailor the cutting technique to meet your specific preferences. They can create a hairstyle that boosts your confidence and complements your unique beauty. Embrace the hair journey with enthusiasm, trusting your stylist to provide the perfect haircut that leaves you looking and feeling fabulous. Happy styling!