One of the most important beauty products is foundation. Nowadays, a lot of people are concerned about their skincare and beauty. They use a variety of cosmetics, including bronzer, blush, highlighter, concealer, and primer. The foundation helps with the creation of the makeup base. Therefore, picking a foundation is essential. Based on your skin type, you should be careful while selecting a foundation. Depending upon your foundation, your makeup will vary.
Well, if we talk about Estee Lauder, Double Wear Foundation offers medium to full coverage and is long-lasting. Yes, we are here to find the answer to the question, is ESTEE Lauder Foundation water-based? Let's find out by reading the in-depth information we have curated for you.
How To Know If Your Foundation Is Water-Based Or Not?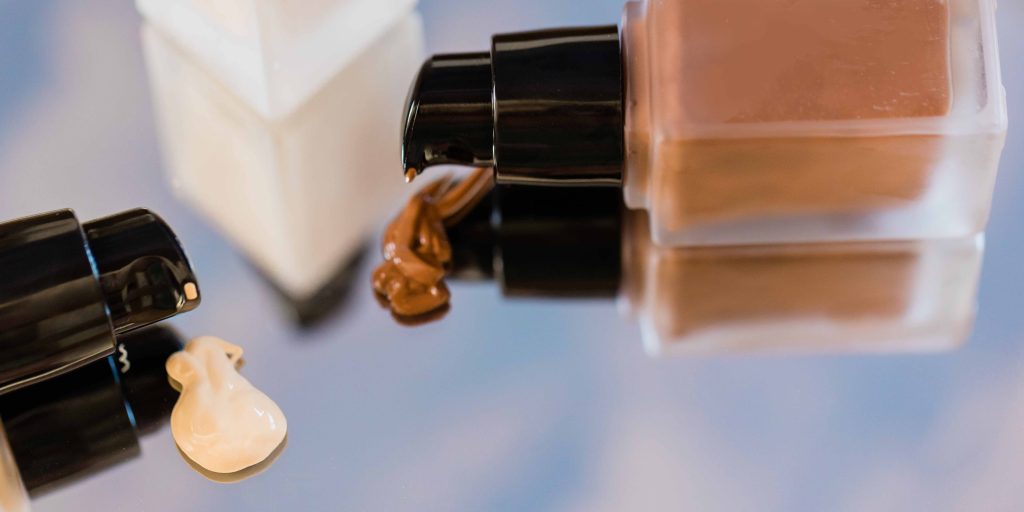 The cosmetic industry labels components according to their potency in the formulation. Therefore, the more it is used in the product, the higher up the label it is. We should only consider the top 5 components and ingredients to determine a product's foundation, either silicone or water.
You'll likely observe that "water" is present everywhere, whereas "silicone" is not mentioned. That couldn't really make it much easier for us, can it? So, instead seek silicones missing from the top 5 ingredients. The letters -CATE, -CONE & -XANE are some of the most popular silicone formulations. Here's an example, Cyclopentasiloxane, Trimethylsiloxysilicate, 18 Dimethicone, Polymethylsilsesquioxane, Methicone, and there are a few more.
If none of these appear in the top 5 ingredients, you can probably presume that the formula is water-based. You'll most likely notice moisturizing ingredients like aqua and glycerin up there.
Is ESTEE Lauder Foundation Water-Based?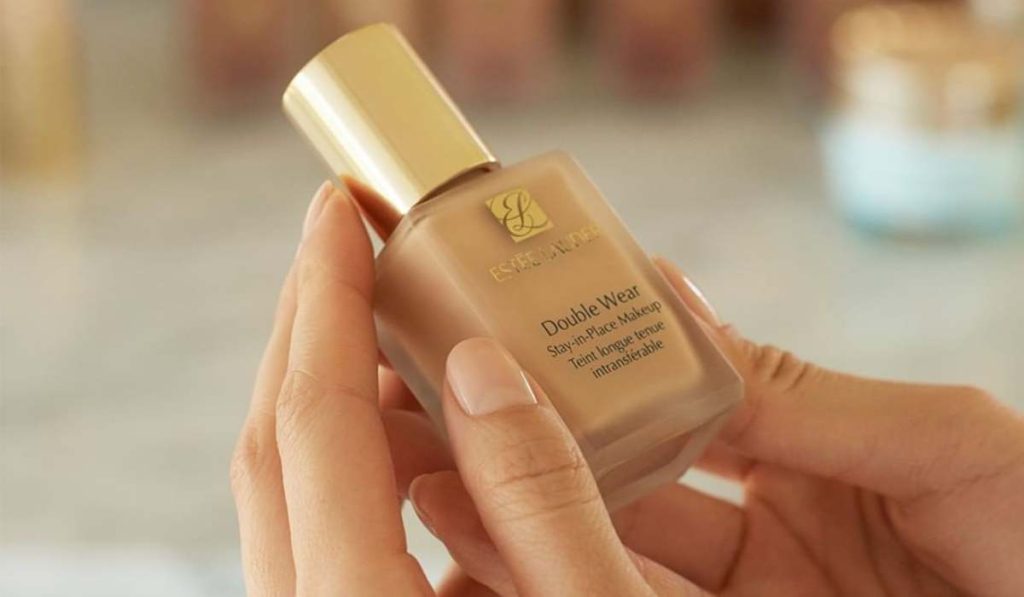 Estee Lauder Double Wear foundation contains water, but it is not water-based. In addition to water, it also contains other chemicals such as dimethicone, Cyclopentasiloxane, and Trimethylsiloxysilicate. Therefore, this foundation is not entirely built on water. Instead, a mixed formulation is used to make it. The formula's silicon-based components help in giving the skin a smooth and uniform finish. On the other hand, the water-based components hydrate the skin.
Ingredient Check
Water:
Among all skincare products, water is the most prevalent ingredient. Water is crucial for laying this foundation. You may think of water as a solvent for other components.
Cyclopentasiloxane:
A water-thin cyclic structured silicone is also employed in this case, giving the skin a silky feel without resting on it. Additionally, it gives the skin a permeable protective barrier without leaving a sticky feeling.
Trimethylsiloxysilicate:
This is a solid silicone resin that makes cosmetics last longer and can make sunscreens more water-resistant. Additionally, it offers the skin a non-tacky feel.
18 Dimethicone:
This is a silicone emulsifier that helps in the formation of water 18 Dimethicone. With a long-lasting composition, it offers a barrier of protection.
Butylene Glycol:
Butylene Glycol is a syrupy liquid that serves as a multipurpose component in all skincare products. The primary function of this is to dissolve other substances. Additionally, this also helps promote the product's great skin absorption and penetration.
Tribehenin:
This thickening and gelling helps in enhancing the product's texture. It increases heat stability and serves as a skin-protective barrier.
Magnesium Sulfate:
This regulating substance can remove extra oil from the skin. People with oily skin can benefit from it. In addition, Magnesium Sulfate can make skin smooth and polished and can minimize the look of pores.
Tocopheryl Acetate:
The most prevalent form of Vitamin E found in skincare products is tocopheryl acetate. Numerous dermatologists endorse this since it is highly stable.
Polymethylsilsesquioxane:
The powder polymethylsilsesquioxane is a soft focus agent and helps to improve the texture. Any product that adds a softness, like silicon to, will help the product have a soft finish.
Methicone:
Methicone has good emollient qualities, which help in the product's distribution around the face. It makes the product spreadable and water-resistant. It is one of the most beneficial components found in sunscreens and other products.
Aluminium:
Aluminum oxide is the source of the white, powdered material. It helps in giving the skin a finished look that is even and smooth. Additionally, alumina has the potential to absorb oil. It can also help in wiping away extra oils and absorbing them, keeping the skin clean.
Iron oxides:
Iron oxides are a combination of iron II oxide and iron III oxide. This pigment helps in regulating the foundation's level of opacity. It helps in a more realistic-looking flesh tone as a result.
Mica:
Mica is present in the foundation to give it a silky, smooth feel and to aid in its ability to stick to the skin. It is used to give the skin a shining appearance. Mica helps in the skin's ability to absorb moisture and oil.
Titanium dioxide: One of the substances that block UV radiation. It helps in preventing sun damage and early aging of the skin. Additionally, titanium dioxide can lighten and even out skin tone.
Other Estee Lauder Products To Consider
Estee Lauder Double Wear Stay In Place Matte Powder Foundation SPF 10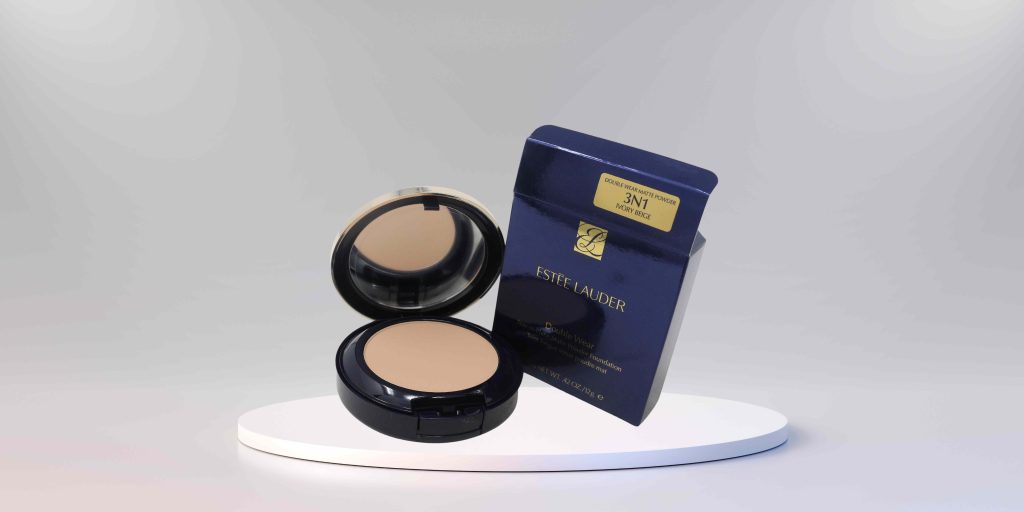 Estee Lauder Double Wear Stay In Place Matte Powder Foundation SPF 10 can be used for a variety of purposes. It lasts all day and even all night and is great for touch-ups. It has a 12-hour wear time and functions as both a foundation and a setting powder. Its adaptable formula is perfect, weightless, and velvety soft. It also improves the appearance of pores. Moreover, the product regulates oil. It works well to work best to control sweat because it is waterproof.
With a simple flip of the two-sided applicator, you can adjust the product's coverage to suit your needs. Use the velvety side for medium coverage and the sponge side for maximum coverage. Besides, for sheer coverage, wet the applicator. Use a powder brush to apply setting powder over Double Wear Stay-in-Place Makeup for the ultimate matte effect.
How To Use
For complete coverage, apply the foundation using the sponge side.
For medium coverage, use the velvety side.
For sheer coverage, use a wet applicator.
Apply liquid Double Wear Stay-in-Place Makeup first, followed by powder makeup, to maximize your matte appearance. A matte made in heaven, indeed.
Estee Lauder Double Wear Maximum Cover Camouflage Makeup SPF 15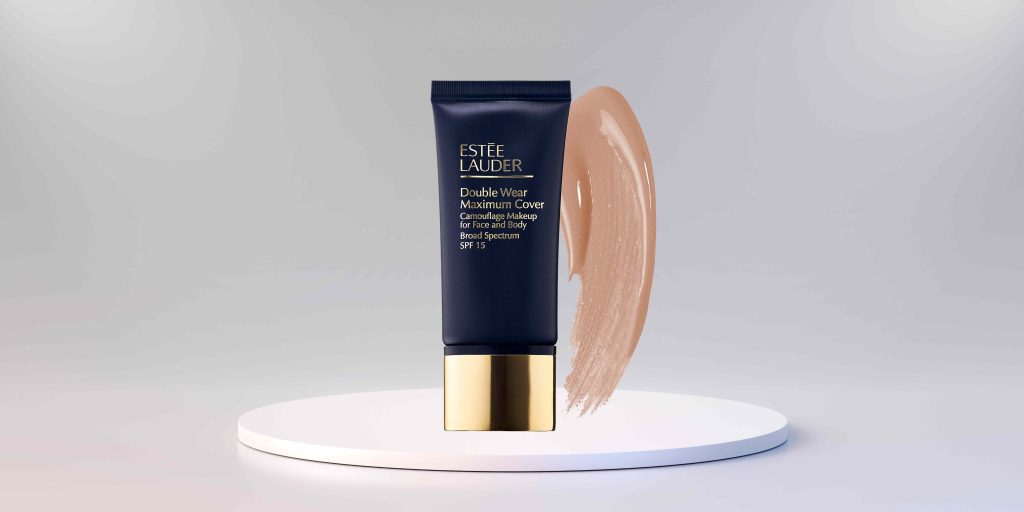 This product is long-lasting, flawless, and offers complete concealing coverage wherever you need it. It is made with over 30% pigment. Use this to cover up any skin faults or abnormalities, including scars, tattoos, spider veins, sun spots, and other hyperpigmentation, whether they are on the face or the body. Estee Lauder Double Wear Maximum Cover Camouflage Makeup SPF 15 helps in defense with SPF 15. Besides, it has a realistic-looking impact and is water-resistant. It delivers a matte finish as well. All skin tones can use this calming liquid-creme makeup, which comes in a variety of colors.
How To Use
Blend after carefully applying. Use any makeup remover to remove it.
Aramis Estee Lauder Double Wear Nude Cushion Stick Radiant Makeup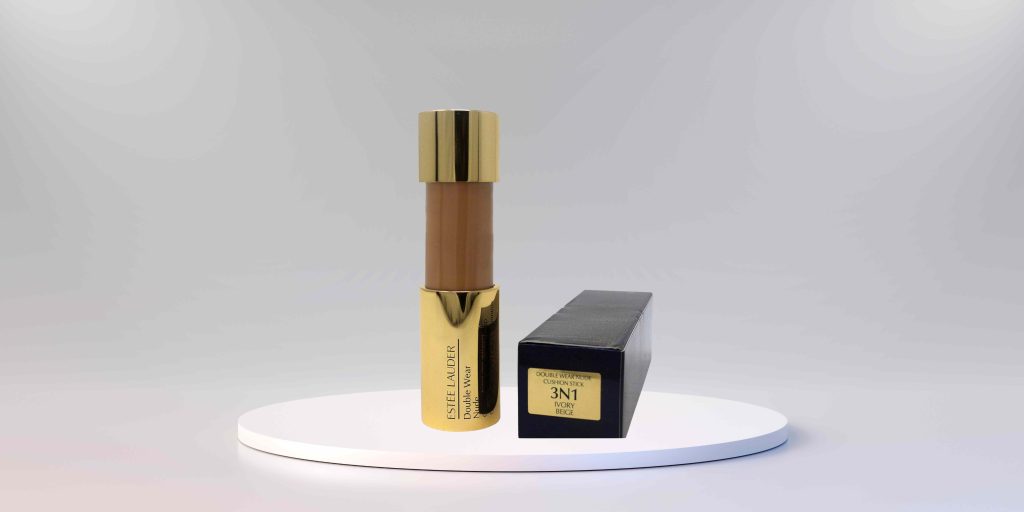 Aramis Estee Lauder Double Wear Nude Cushion Stick Radiant Makeup is an innovative stick that combines a liquid foundation and a cushion applicator. It gives a perfect nude look with a radiant finish and all-day wear. This skin-friendly product fast hydrates the skin while providing all-day wear and a radiant finish. It is lightweight and pleasant. Moreover, this Estee Lauder product also has light-to-medium coverage and comes in shades to match every skin tone.
How To Use
Remove the cap. Twist the stick's base slowly until the first drip appears.
Twist the base back if too much formula comes out.
Apply foundation on the skin with a light tapping motion as needed.
Buff the foundation dots to make them more uniform in a circular motion.
To blend across the skin, use gentle strokes.
FAQs [Frequently Asked Questions]
Q: What are Estee Lauder Double Wear Foundation's benefits?
A: Double Wear is free of gluten, synthetic scent, mineral oil, drying oils, and other thing that can block pores and trigger outbreaks.
Q: Is Estee Lauder double wear foundation water-based?
A: The double-wear foundation from Estee Lauder is not totally water-based, according to the ingredients list. It has water in it, but it also has other silicon-based components in it.
Q: What kind of foundation is Estee Lauder Double Wear?
A: It is a multipurpose powder foundation with a matte finish, oil control, 12-hour wear, and faultless bespoke coverage.
Q: Is there any foundation similar to Estee Lauder Double Wear?
A: Yes, there are some options available. The Etude Double Lasting foundation is a good option. If you're looking for anything comparable to the Estee Lauder Double Wear foundation. This is more reasonably priced and has a higher SPF. Moreover, the finish looks similar to that of the Estee Lauder Double Wear foundation.
Final Words
The Estee Double Lasting foundation wear is a popular foundation that offers complete coverage and a matte finish. Moreover, this product works for every type of skin tone, thanks to its wide range of shades available. The double-wear foundation from Estee Lauder is not a water-based foundation as per the ingredient list given in the packaging. It has water in it, and silicone-based components are highly used in this. Yet, it is an ideal choice for people with all types of skin due to the formulation's mix of oil-freeness and water resistance. You should choose the foundation carefully as per your requirements and skin type even though Estee Lauder is not harmful to any type of skin, as per reviews. Hence, the Estee Lauder Foundation, in particular, is a known foundation that offers a perfect finish with a natural finish.