Whenever it comes to compatibility, few zodiac couples automatically link together, being quick friends or lovers. While others find it more difficult to get along. To fully understand the compatibility of Aquarius and Pisces, we need to first understand their personalities. Pisces, an astrological water sign. They are gentle and caring.
These two signs are highly sensitive, emotional, compassionate, and giving. Furthermore, because Pisceans are ruled by Neptune, the planet of creation, they are dreamy and creative. Aquarius an air sign, on the other hand are independent and kind. These people have appealing and fascinating personalities. Aquarians are social reformers who want to see good improvements in society.
This article is going to show you all you need to know. Read on to find out about their emotional, sexual, and marriage compatibility, and also a lot more. We'll also discuss the aspects of their relationship that could require a bit more attention. Continue reading to find out all!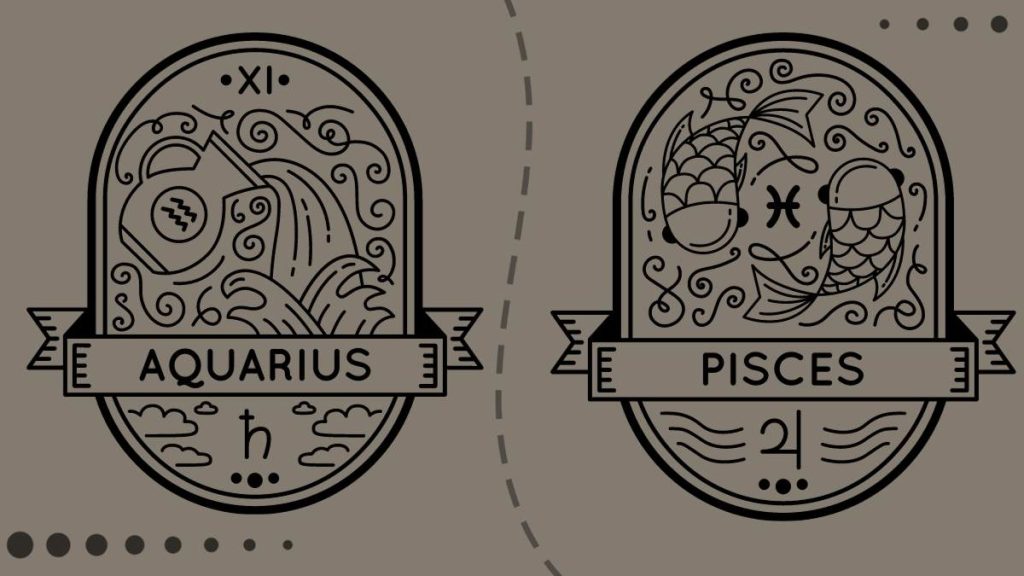 Personality Of Aquarius
The air sign of Aquarius (January 20–February 18) is ruled by Uranus and Saturn. The water bearer, a magical healer, represents them. This is due to the fact that they are frequently free spirits with progressive viewpoints. They can't stand rule or tradition. Aquarius like to stand out rather than fit in. They are frequently seen as odd due to their unique clothing style and musical tastes. They also have unique personalities and interests.
Personality Of Pisces
Pisces (February 19-March 20) is a water sign ruled by Neptune. They are symbolized as two fish swimming head to tail. Pisces are generous, likable, while and emotionally aware. They aren't scared to seem weak in public. People with bad and evil intentions can also take advantage of them, as Pisces always sees the best in others.
Overview of Aquarius & Pisces Compatibility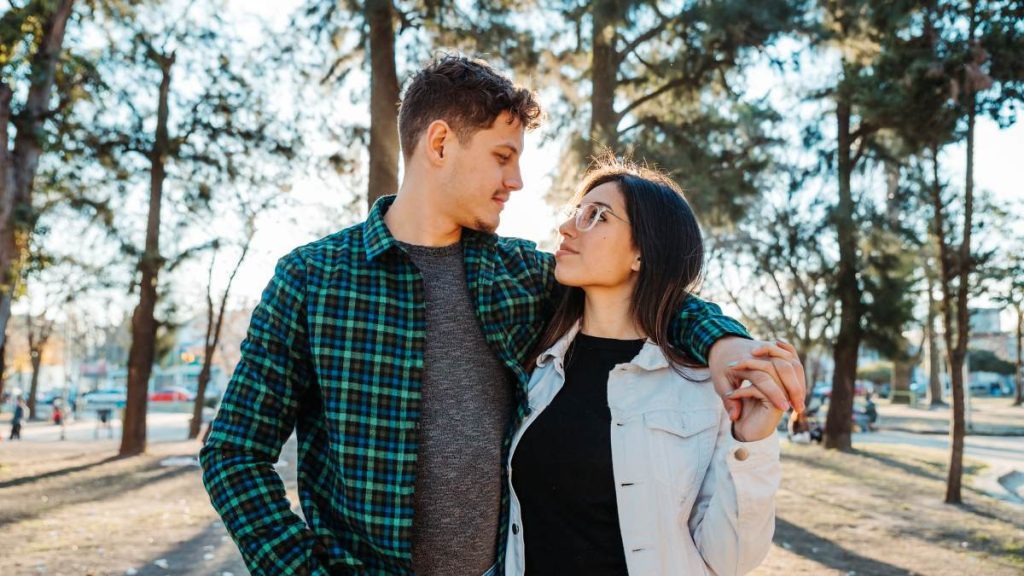 Aquarius and Pisces can be compatible. If they accept their differences and communicate efficiently. Pisces offers emotional depth, empathy, and creativity to the relationship. Whereas Aquarius brings stimulation to the mind, independence, and development. Their opposing communication styles and social tastes might make it difficult to make peace. But with mutual understanding and compromise, they can achieve an ideal balance between the intellectual and emotional parts of their relationship. This creates a unique and satisfying relationship.
Compatibility between Aquarius Man And Pisces Woman 👨🏻👩🏻‍🦰
The compatibility of an Aquarius man and a Pisces woman can be fascinating yet complicated. Pisces women are more emotional, sensitive, and natural. Further, they focus on deep emotional connections and creativity. Whereas Aquarius men are known for their independent and pragmatic nature.
They prefer academic pursuits and unconventional thoughts. While their differences might make communication and understanding difficult. This relationship can succeed if they both make an effort to respect each other's different soft sides.
The Pisces woman can benefit from the Aquarius man's intellectual stimulation and spirit of adventure. While he can benefit from her emotional depth and empathy. Their compatibility is based on open and patient communication. This allows them to bridge the gap between their disparate worlds and develop a balanced and meaningful relationship.
Compatibility Between Aquarius Woman And Pisces Man 👩🏻‍🦰👨🏻
The compatibility of a Pisces man and an Aquarius woman might be difficult. Due to their opposing traits. Pisces men are known for their emotional depth, sensitivity, and dreamy personality. Whereas Aquarius women are self-sufficient, analytical, and appreciate academic pursuits.
The Pisces man can be drawn to the Aquarius woman's intelligence and different perspective on life. While she can value his emotional depth and creativity. However, their way of communication might differ. This can lead to conflicts and misunderstandings.
They both need to be patient and understanding of one another's needs for their relationship to work out. Pisces man secures the Aquarius woman from other people's emotions. The Aquarius woman gives the Pisces man the comfort of reliability and logical insight. With compromise, open communication, and a willingness to value one another's differences, they can manage to get a successful compatibility.
Aquarius & Pisces Emotions Compatibility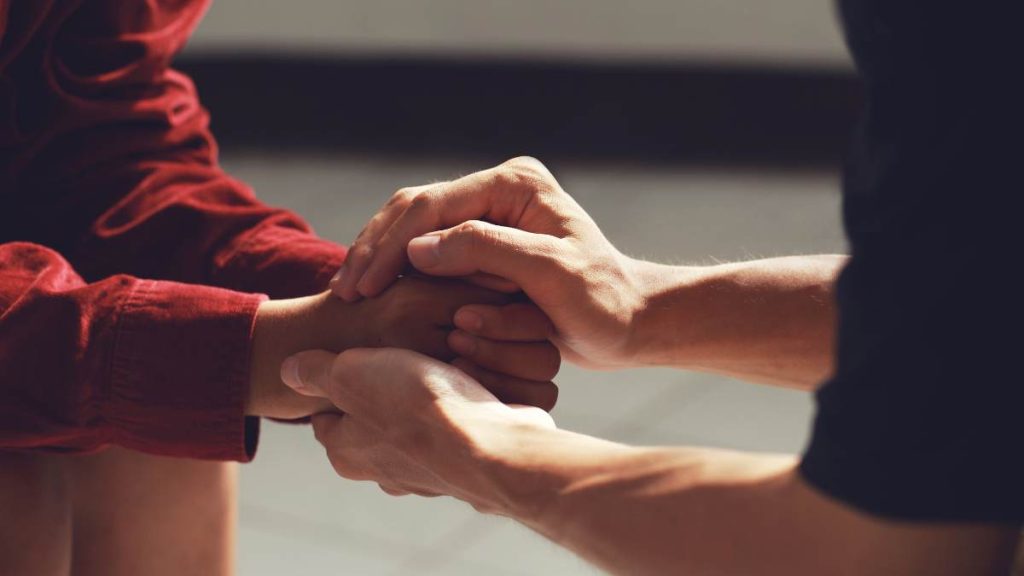 Aquarius is distant and impersonal, but Pisces is eager to tie the knot with their love. If the Pisces partner tries too hard to find an answer to all the questions. They might affect their relationship in terms of feelings. They both will not be happy if this happens. The distance between them and their spouse will undoubtedly keep them sad. As a result, they become more emotional, which might lead directly to disappointment.
They can only create a safe emotional environment for each other if the Aquarius spouse takes the lead. Pisces must be entirely quiet, uninvolved, and feminine.
Aquarius & Pisces Friendship Compatibility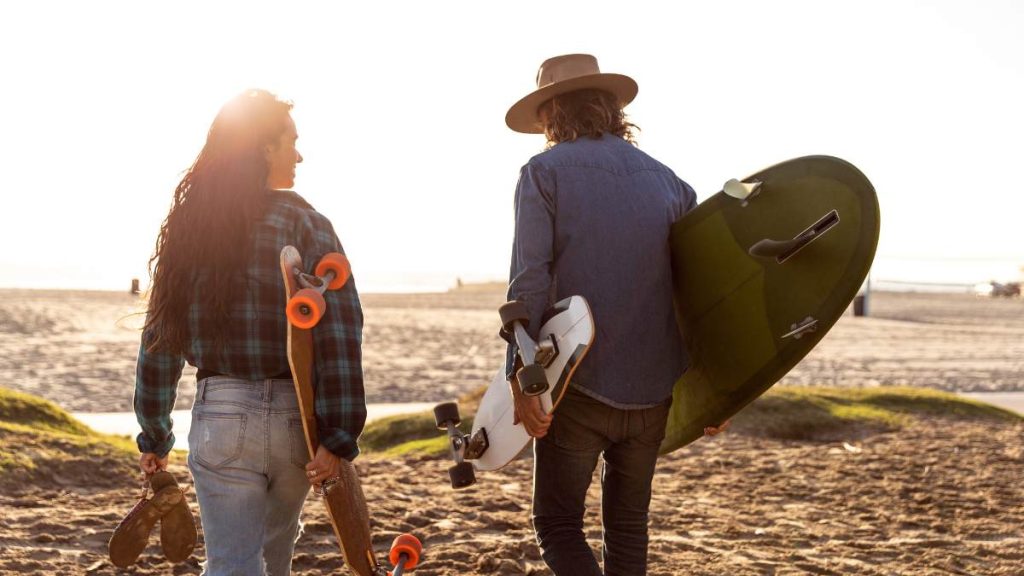 The friendship between an Aquarius and a Pisces goes well without any tensions and arguments. As long as they don't stay angry with one other for too long, their relationship might be satisfying and pleasant. Aquarius and Pisces' friendship compatibility would be full of connections and emotional happiness due to the pleasant and intellectual connection. If the situation had turned around.
The Aquarius would have been upset when Pisces refused to accept what was true. Pisces, on the other hand, would feel alone if their Aquarian half did not follow their feelings. Friendship between Aquarius and Pisces would be possible only if they shared the same passion. If things don't go their way, the two don't stand a chance together.
Aquarius & Pisces Communication Compatibility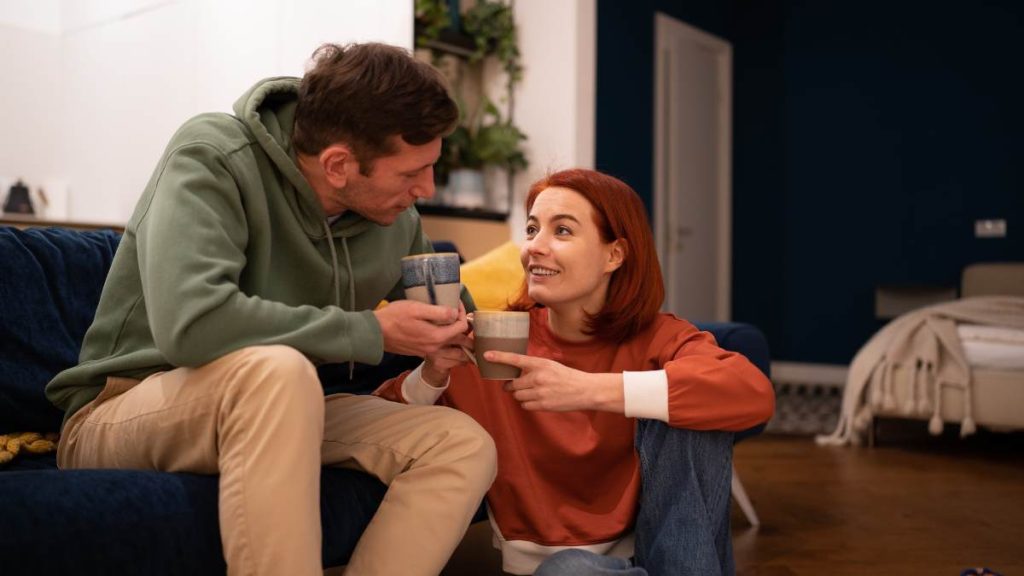 Both zodiacs have different personalities and behaviors that complement and admire one another. However, their communication is not deep enough for ongoing conversations. When the conversation is going well, they both agree on everything. But when they get dominant, they cut each other off like nothing.
The communication compatibility between Aquarius and Pisces is full of fluctuations. It could swing from both connecting on idea bias and both having fights that remain for weeks. On the one hand, the Pisces might hold a grudge if they don't like how the Aquarians are communicating. If the Aquarius' authenticity does not match their Piscean half, they will have arguments in minutes.
Aquarius & Pisces Marriage Compatibility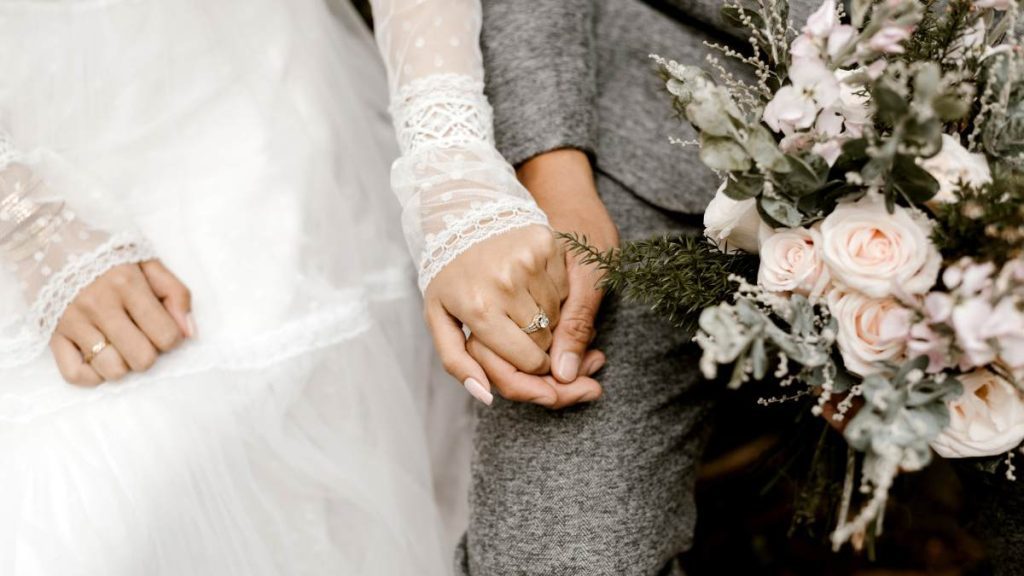 The foundations of Aries and Aquarius marriage compatibility are patience and diligence. They can be satisfied, but marriage may not be in the horizon future. Aquarius and Aries need to establish a solid foundation before they can overcome their challenges.
If Aquarius and Aries are best friends before starting a relationship, marriage is very likely. They like laughter and are brave and energetic. Marriage compatibility is good because of their devotion and passion.
The relationship between these zodiac signs only keeps them from moving too far apart. Their values will be basically the same yet completely different in their expression. They will both cherish any form of freedom, love for humanity, excitement, change, inspiration, and their own thoughts and ambitions.
Having feelings for humanity would indicate perfect equality, justice, and freedom of expression for Aquarius. For Pisces, it would be the never-ending sound of the ocean as a blessing that brought them here. They can see that they will need a lot of deep understanding to fix their differences. If they apply this minor but important difference. They can value each other, more than anything in the world.
Aquarius & Pisces Sexual Compatibility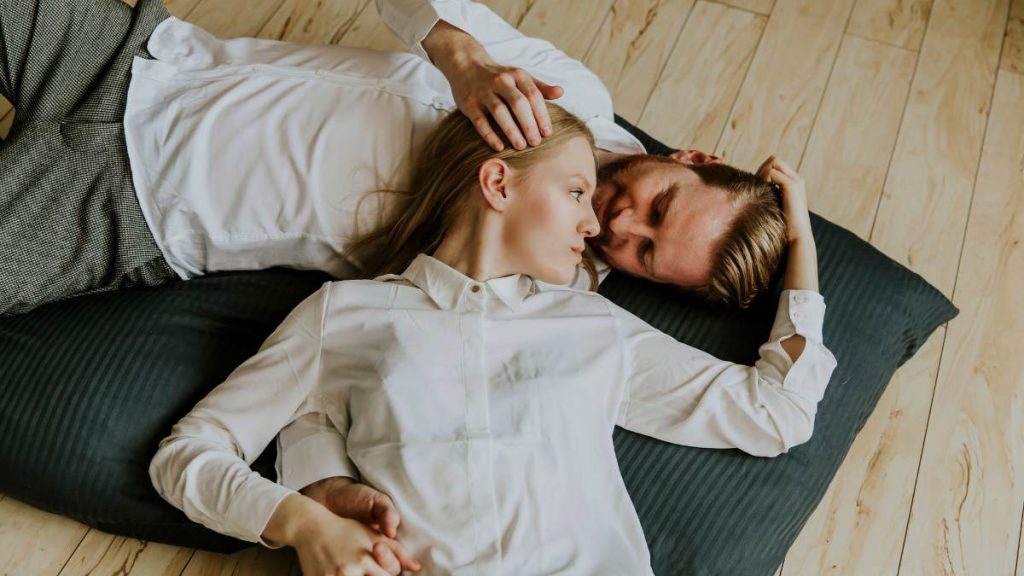 The emotional and lethargic Fish could be teased by Aquarius's unpredictable changing behavior. Despite their strong connection, both zodiacs would stay trapped in self-consciousness about intimacy. At first, they might dislike each other and seek their perfect love.
This can result in poor Aquarius and Pisces sexual compatibility. The only way they can make their sexual time more romantic, personal, and amazing is if they have the desire and eagerness to be close to each other.
Problems A Pisces And Aquarius Relationship Might Face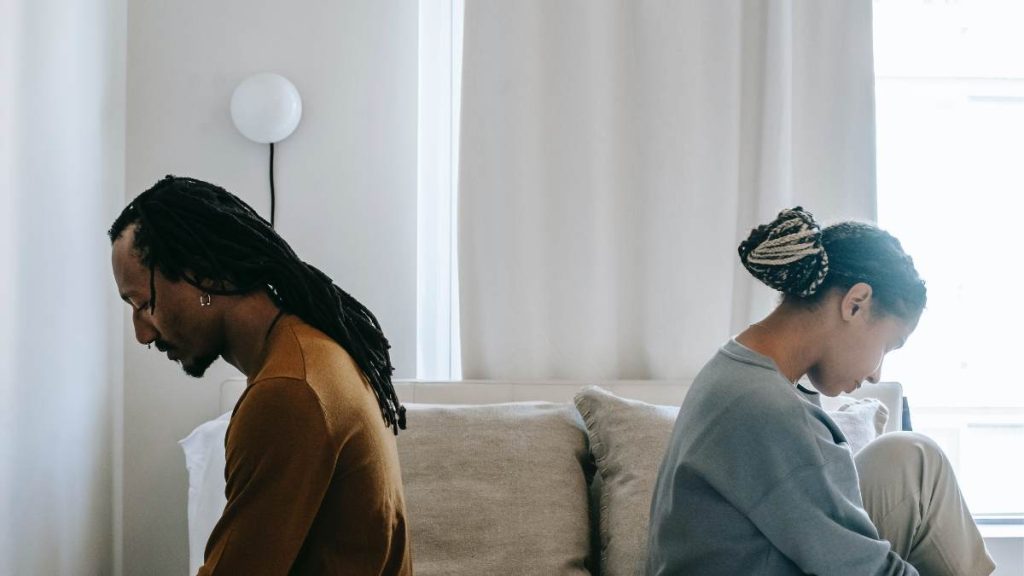 Every relationship faces some difficulties. Here are a few problems that a Pisces and Aquarius relationship might face. Pisces is sensitive, but Aquarius dislikes showing emotion. Aquarius' attitude might be hurtful to Pisces. They might see Aquarius as icy, distant, and heartless. Pisces will do its best to make space for its Aquarius partner. But they may not be able to do it forever.
When Aquarius gets involved in activities, he or she is prone to forgetting little jobs or responsibilities. This might irritate Pisces and make them feel unimportant. Pisces may believe Aquarius doesn't appreciate or respect them, and they are taken for granted.
Aquarius' sharp view and judgment might appear harsh and unpleasant to Pisces. Aquarians are not bad people, but they may be harsh on their lovers. Pisces is sensitive and may be upset by Aquarius' harsh judgments, which might disrupt their relationship's state of balance.
Aquarius & Pisces: Relationship Tips
Aquarius and Pisces' love might be difficult. Especially if neither of them lowers their high egos to find a middle-ground solution to the difficulties. A kind piece of advice is that. They should modest themselves and not pull each other into an argument that leads nowhere except to goodbyes.
Aquarians have to understand that they alone do not have the right to be clinging. Pisces, on the other hand, must maintain their cool when their Aquarian half is being overbearing and inconsiderate. Aquarius-Pisces compatibility includes all typical perspectives. But with mutual respect and a few adjustments and compromises, the two can get along.
Infographic: Aquarius & Pisces Compatibility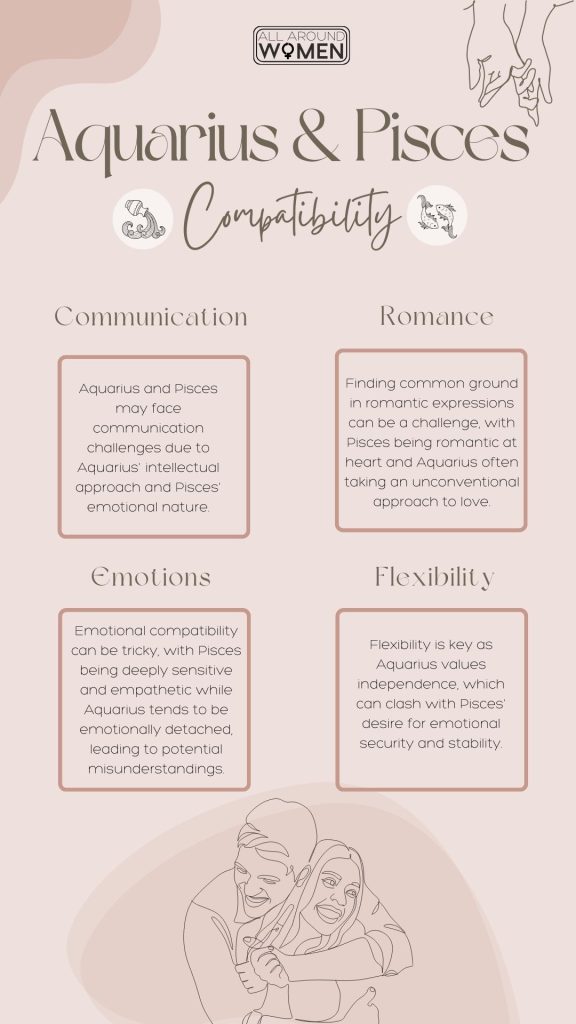 FAQs [Frequently Asked Questions]
Q: Can a Pisces and an Aquarius maintain a long-term relationship?
A: Yes, if both couples are devoted and ready to adjust. The best thing in Aquarius and Pisces is that they both actively address their differences while cherishing one another's qualities. They can make a long-term relationship work.
Q: Can Aquarius and Pisces have a romantic relationship?
A: Pisces and Aquarius can be compatible in romantic relationships. But it will need some work and understanding because of their opposing qualities.
Q: Is there any same interest Aquarius and Pisces have which can help in their compatibility?
A: Both signs typically appreciate flexibility and are ready to try new ideas and experiences. This helps them to find common interests and improve their compatibility.
Q: How can Aquarius and Pisces strengthen their relationship?
A: They can strengthen their relationship by communicating openly and patiently. By recognizing and accepting each other's differences.
Final Words
Many zodiac signs are neighbors. Aquarius and Pisces may also not always get along well in terms of personality compatibility. However, "Neptune" the planet of all magic, has significance in the sign of Aquarius. This strengthens the relationship between them. It's not simple to build the perfect version of their relationship. But once they find the emotional balance and trust in one other. They'll have no difficulty keeping their fantasy alive day after day.