Milky pink nails are an essential addition to your nail collection in this dynamic world of nail trends. They are incredibly versatile and suitable for all occasions. Their understated yet captivating charm makes them the perfect complement to any outfit. The milky pink nail trend is taking the fashion world by storm and has adorned the hands of numerous renowned celebrities. If you've ever wondered how to achieve the beautiful milky pink nails that your favorite celebrities wear, you're in the right place.
Through this article, we will explore the techniques used to create captivating milky pink nails like the biggest celebrities. Whether you like Zendaya's effortless grace, Ariana Grande's influence on fashion, or Kim Kardashian's perfect style, we have put together the ultimate guide to help you get the milky pink nails that will make you feel like a star.
What Are Milky Pink Nails?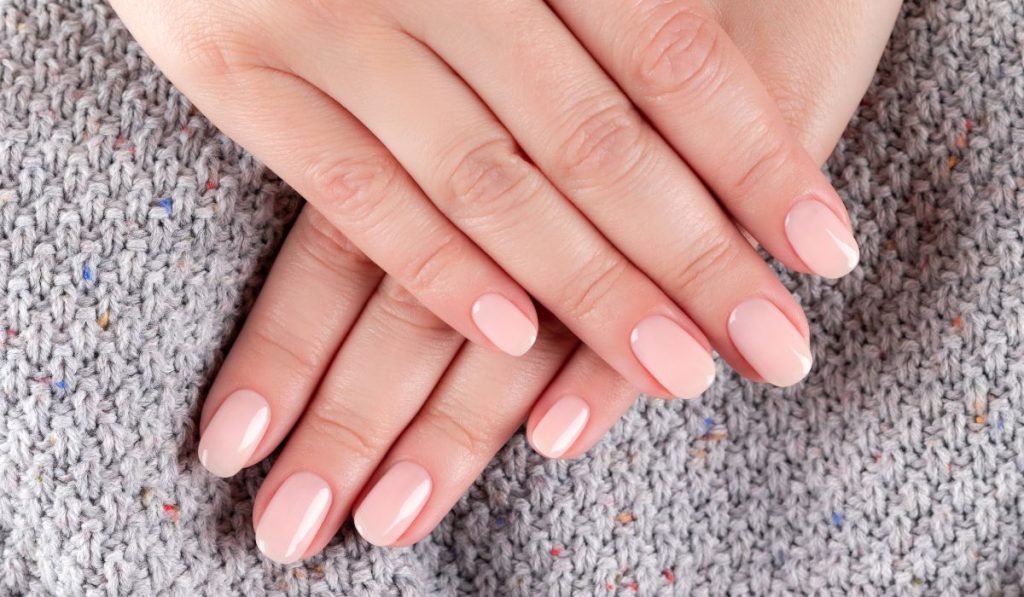 Milky pink nails are a specific manicure style distinguished by a smooth, creamy pink shade that resembles milk. Due to its versatility in enhancing any look, this delicate and modest shade of pink is a favorite among celebrities and fashion aficionados alike. The name 'Milky Pink Nails' is commonly related to femininity, elegance, and refinement. The color has a soft allure and adaptability that allows it to go with a variety of looks, from glamorous and formal to casual and chic. It's a classic option that elevates your entire appearance by adding a dash of grace and refinement.
In recent years, the milky pink nail style has become quite popular, catching the interest of fashion-conscious people all around the world. Many celebrities have adopted this trend, flaunting their exquisitely painted milky pink nails on magazine covers, red carpets, and social media. As a result, milky pink nails have established themselves as a go-to option for people seeking a stylish and polished appearance and have come to be associated with glamour.
These nails will stand out whether you choose a natural, translucent milky pink tint or a slightly opaque, creamy finish. The subtly impactful choice of milky pink nails can improve your appearance as a whole and makes you feel like a true celebrity. Therefore, milky pink nails are the ideal choice to leave a lasting impression, whether you're getting ready for a special occasion or simply want to add a touch of sophistication to your everyday style.
How To Get Milky Pink Nails? Do It Like The Celebs
Getting milky pink nails like your favorite celebs is a chic and contemporary manicure option. Your nails take on a sophisticated appearance thanks to the milky pink color, which gives a soft and feminine touch. To get milky pink manicures that match those worn by your favorite celebs on the red carpet, follow this step-by-step guide. With this simple procedure, get ready to flaunt a manicure fit for a celebrity.
Steps To Get Milky Pink Nails Like The Biggest Celebrities:
1. Get Your Nails Ready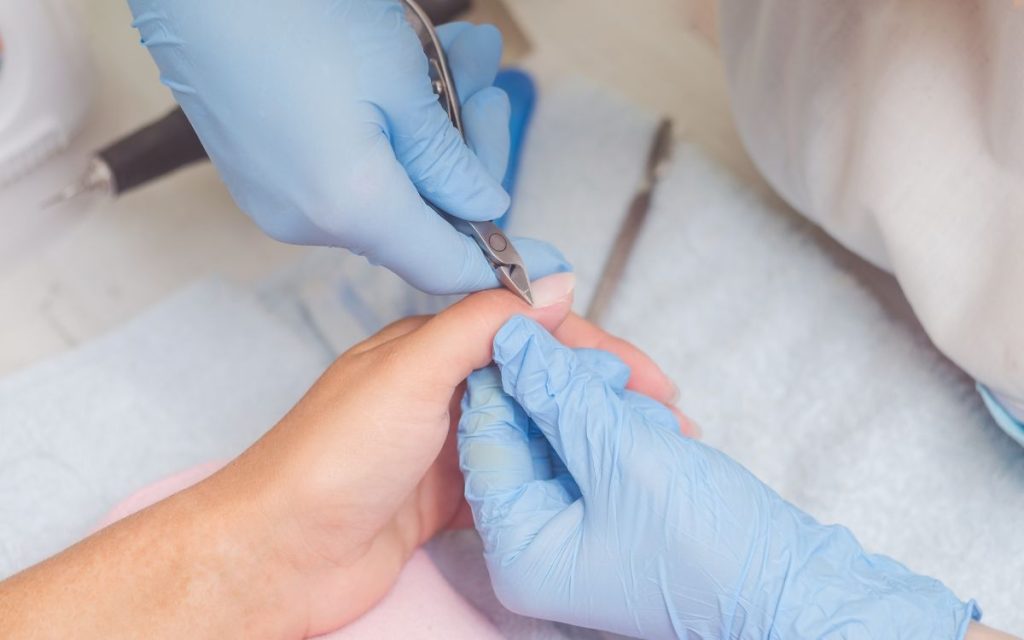 Use a moderate nail polish remover to start by removing any previous nail polish. To achieve a flawless finish, file the edges of your nails and shape them to the correct length. Using a cuticle pusher or a wooden stick, push back your cuticles.
2. Scrub and polish
To get rid of any oils or grime, wash your hands thoroughly with soap and water. To make a flat surface for the polish, gently buff the surface of your nails with a nail buffer.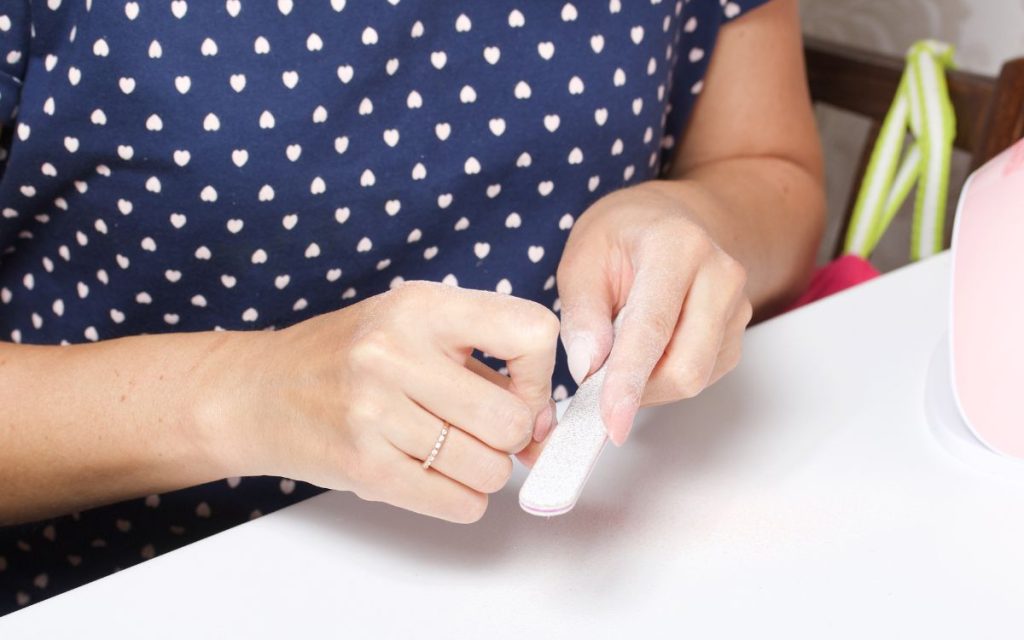 3. Apply a base coat
Each nail should have a thin coat of base coat applied. The base coat will safeguard your nails and improve the color's adhesion, giving you a manicure that lasts longer. Give the base coat time to dry thoroughly.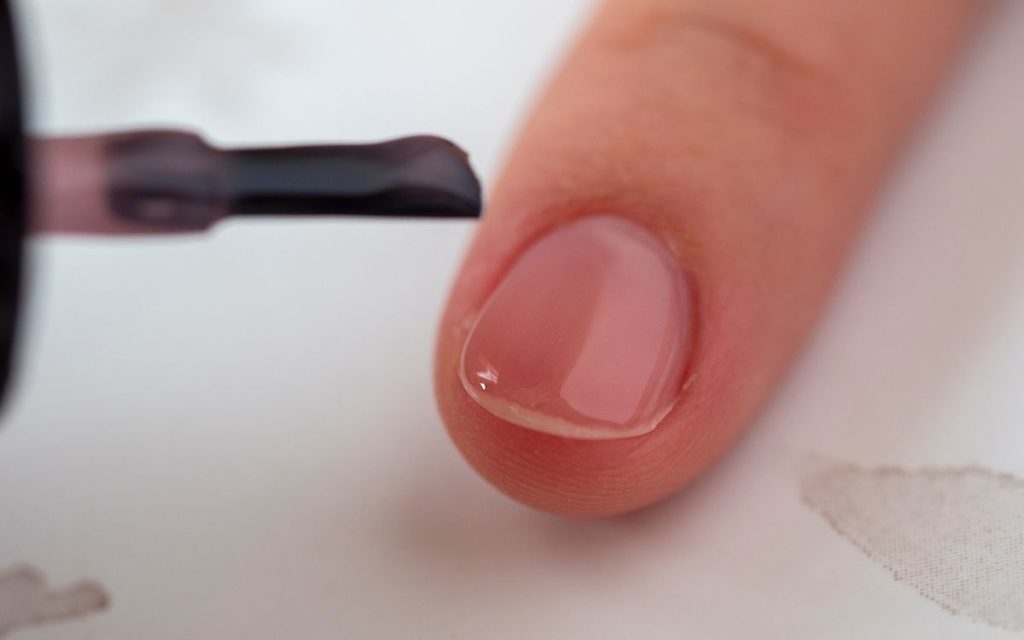 4. Choosing the Ideal Milky Pink Shade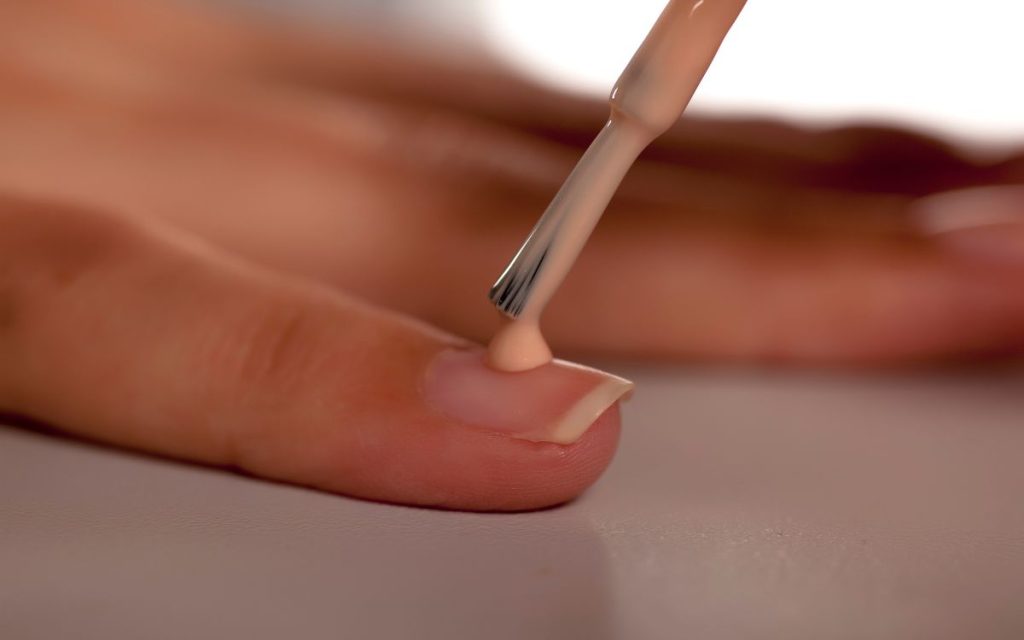 Choose a milky pink nail polish color that complements your skin tone and preferences. Find a color that resembles the milky pink appearance worn by celebrities. At beauty supply stores and online, a variety of milky pink nail polish colors are available.
5. Apply the Milky Pink Nail Polish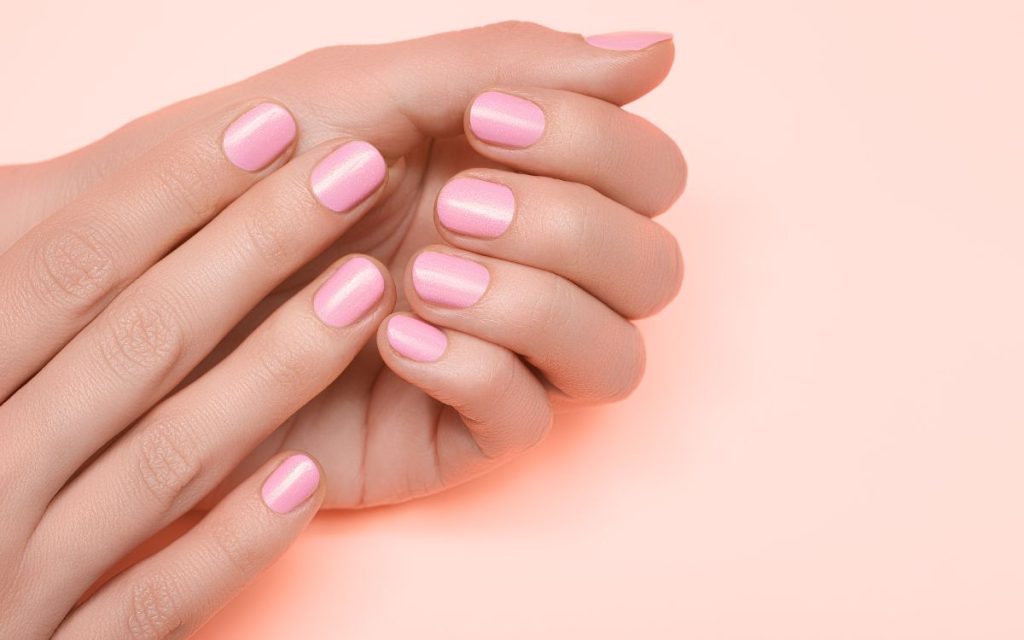 Apply a thin coat of milky pink nail paint to each nail, beginning at the base. Make sure to coat the whole nail surface evenly. Before adding a second coat, let the first coat completely dry. Continue putting in more coats until the appropriate opacity and color intensity is reached. However, remember to let each application dry before putting another one.
6. Add a Glossy Top Coat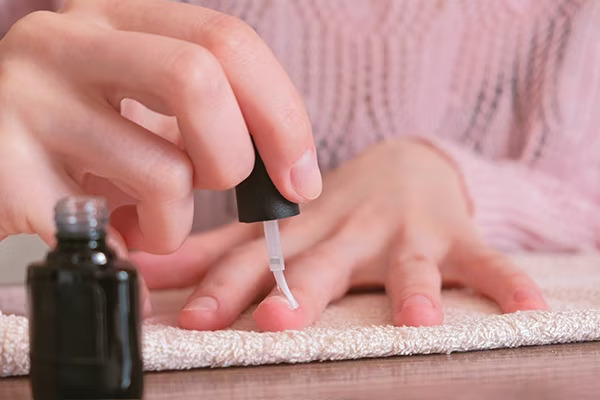 After your milky pink nail paint has dried, give each nail a glossy top coat. Your manicure's top coat will preserve it, add gloss, and seal in color. To evenly coat the entire nail surface, use the top coat. Allow the top coat to finish drying.
7. Remove any extra polish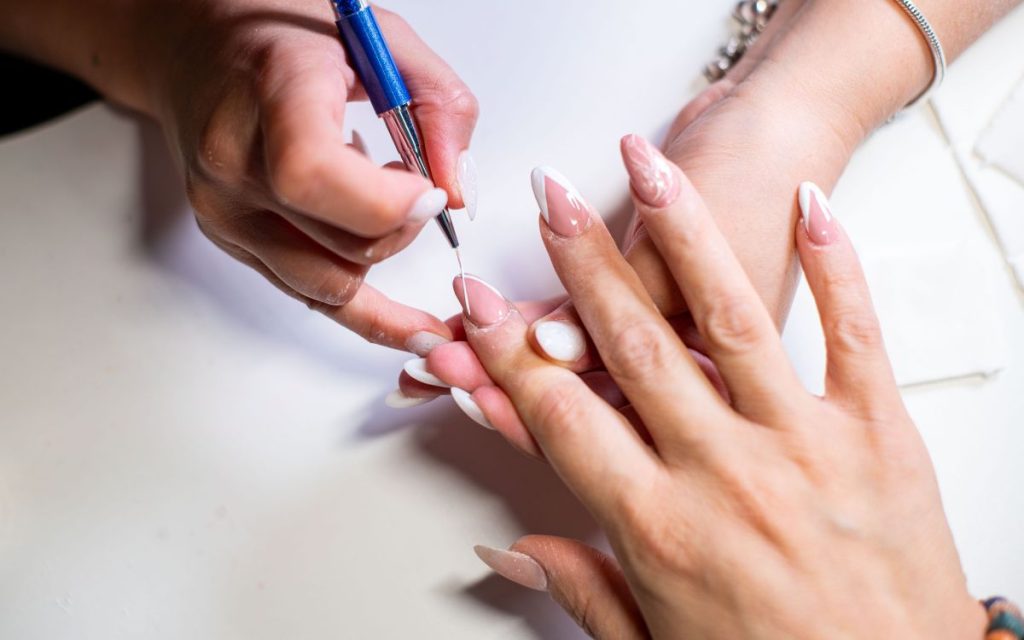 Clean away any leftover polish on your cuticles or the edges of your nails with a little brush dipped in nail paint remover. This step will give your manicure a tidy, polished look.
8. Condition Your Cuticles and Hands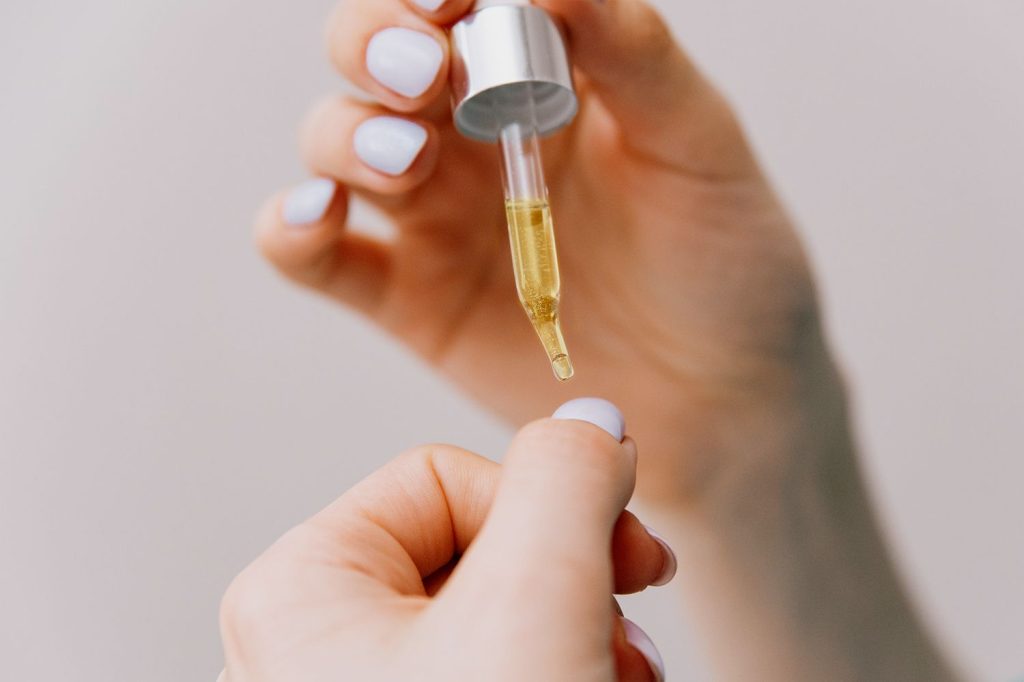 To moisturize your hands and cuticles, use a nutritious hand cream or cuticle oil. Use the product to massage your skin gently. To maintain healthy nails and to keep them moisturized.
9. Keep Your Milky Pink Nails Healthy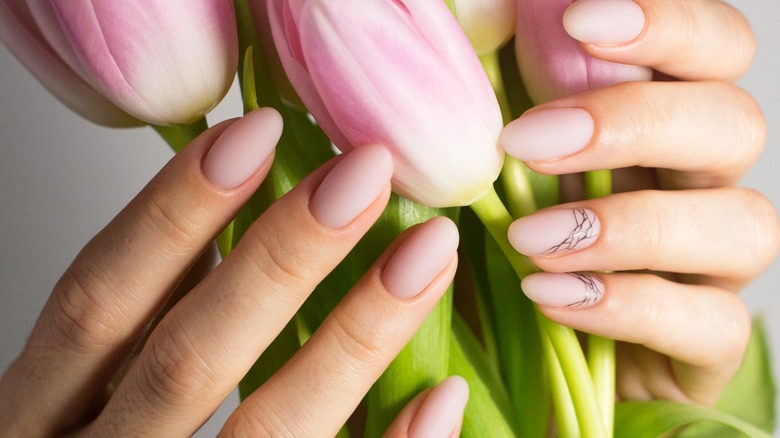 Avoid over-soaking your milky pink nails in water, using harsh chemicals, or engaging in other activities that can fade or chip them. When handling chemicals or performing domestic tasks, remember to wear gloves. Apply a clear top coat every few days to preserve the manicure's glossy appearance and extend its durability. Apply extra milky pink polish and a top coat to any areas that develop chips or cracks.
The realm of nail art and manicures has seen a rise in the popularity of milky pink nails. Milky pink is a popular choice among many people because of its delicate, creamy color and ability to work with a variety of complexion tones.
5 Best Pink Nail Paints To Achieve Milky Pink Nails
1. OPI Infinite Shine in Beyond the Pale Pink: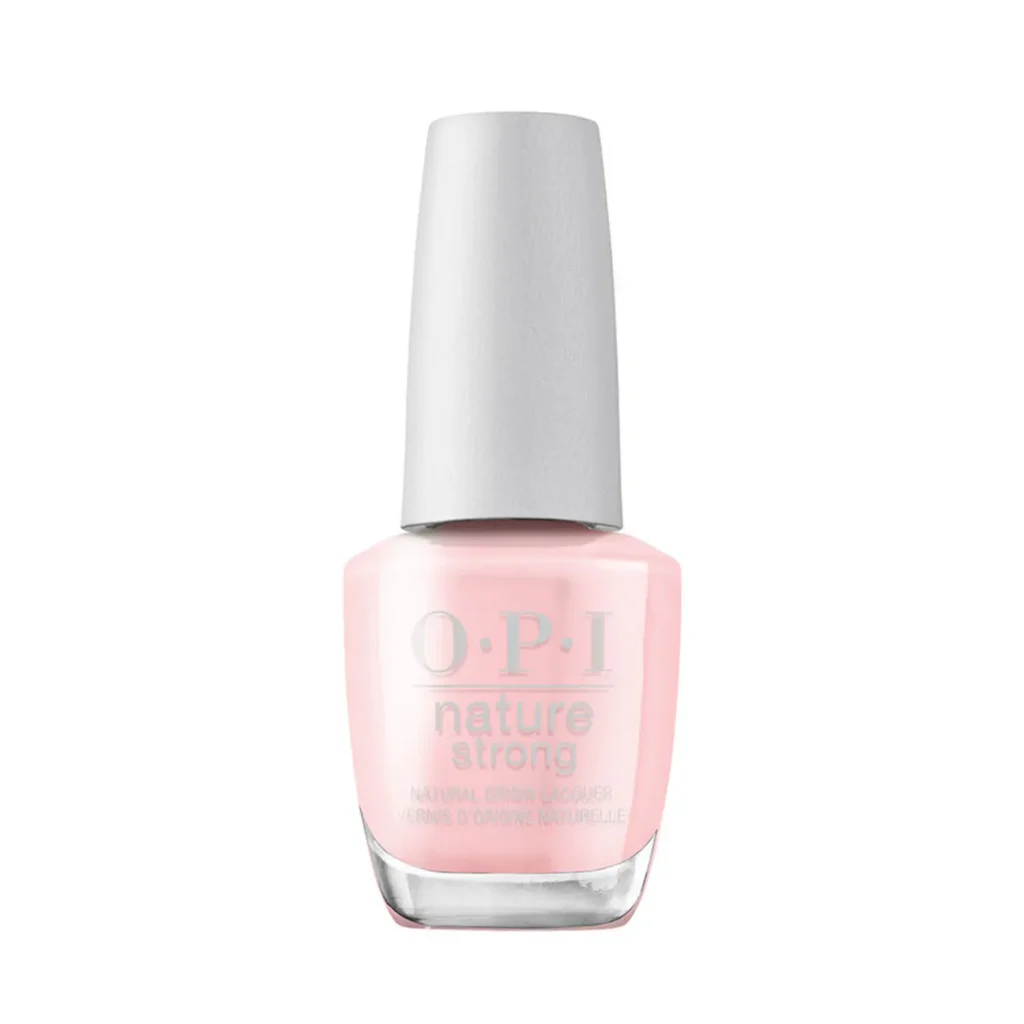 A thin pink nail polish called OPI Infinite Shine in Beyond the Pale Pink is ideal for creating a milky pink nail that looks natural. It is a component of OPI's Infinite Shine series, a 3-step process that promises chip-free wear for up to 10 days. The formula is distinctive because it includes a particular polymer that aids in forging a robust binding between the nail polish and the nail. Even after several days of wear, this connection helps to keep the nail paint from flaking or peeling. Beyond the Pale Pink is a very sheer pink shade; therefore, two coats are necessary for more opacity. Your nails will have a little pink hue after the first coat.
Essie Gel Couture in Ballet Slippers: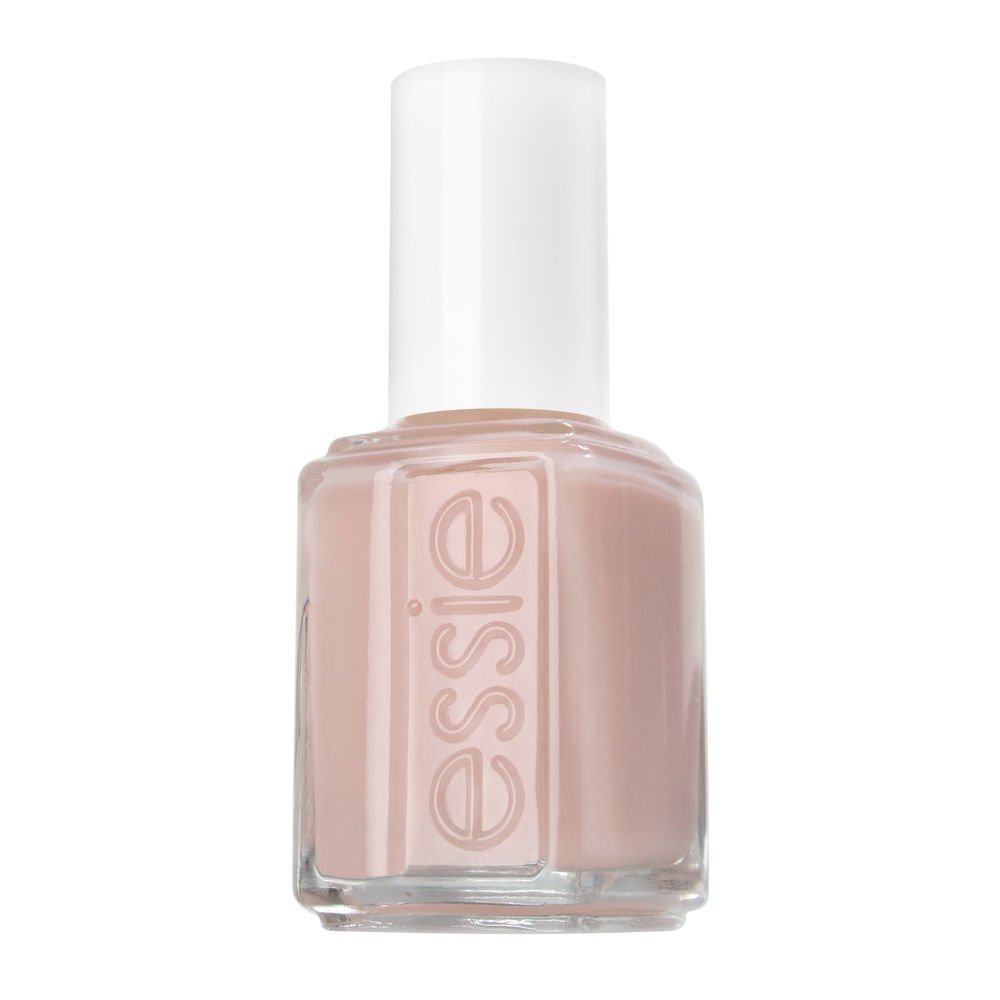 Essie Gel Couture in Ballet Slippers is a translucent pink gel nail polish ideal for a milky pink manicure that looks natural. It is a part of Essie's Gel Couture collection, a 2-step method that promises chip-free wear for up to 14 days. Also, it is a translucent pink gel nail polish ideal for a milky pink manicure that looks natural. It is a part of Essie's Gel Couture collection, a 2-step method that promises chip-free wear for up to 14 days. Essie Gel Couture's composition is distinctive because it includes a particular polymer that aids in forging a solid link between the nail lacquer and the nail.
China Glaze in Fairy Dust: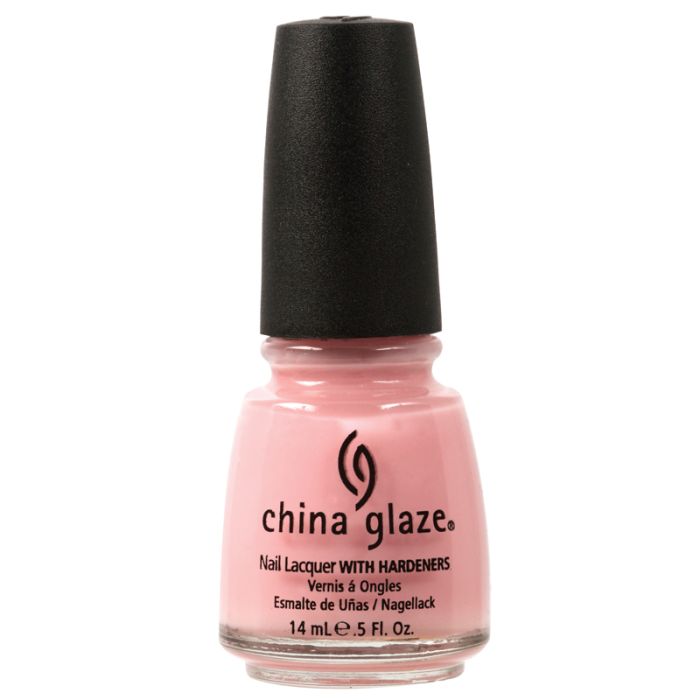 Fairy Dust is a great option for those who want a fun and unique nail polish that is still easy to wear. It can be used on its own for a sheer, glittery look, or it can be layered over other colors to add sparkle. The formula of Fairy Dust is easy to apply and dries quickly. The glitter is not too chunky, so it is easy to apply without getting it all over your cuticles. Fairy Dust is also relatively long-lasting, with most people reporting that it lasts for 3-4 days without chipping or fading.
Cirque Colors in Wishful Thinking: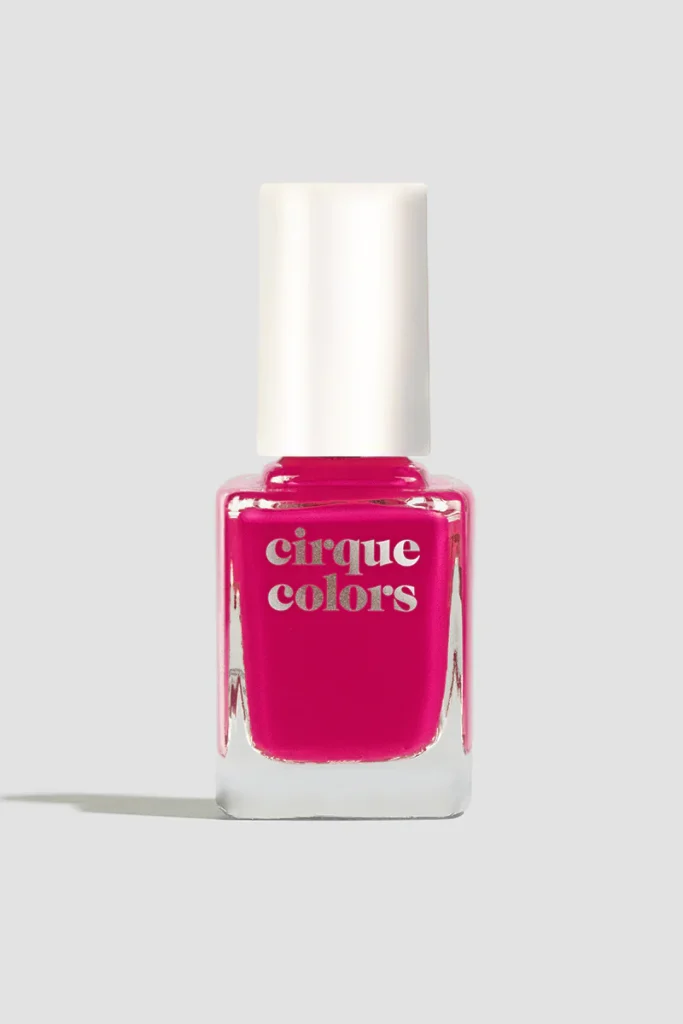 A subdued pink nail polish called Wishful Thinking by Cirque Colours is ideal for a tender and romantic milky manicure. It dries to a matte, smudge-free finish and is simple to apply. The color of Wishful Thinking is a translucent mauve pink. It is a neutral color that may be worn for any occasion because it is neither too bright nor too dark. Wishful Thinking has a contemporary and elegant appearance because of the matte finish, which is also quite fashionable right now. The Wishful Thinking solution is simple to use and dries rapidly. The mixture is neither too thick nor thin, and the brush is the ideal size for painting your nails. Wishful thinking lasts for a fair amount of time as well.
ILNP in Snow Angel: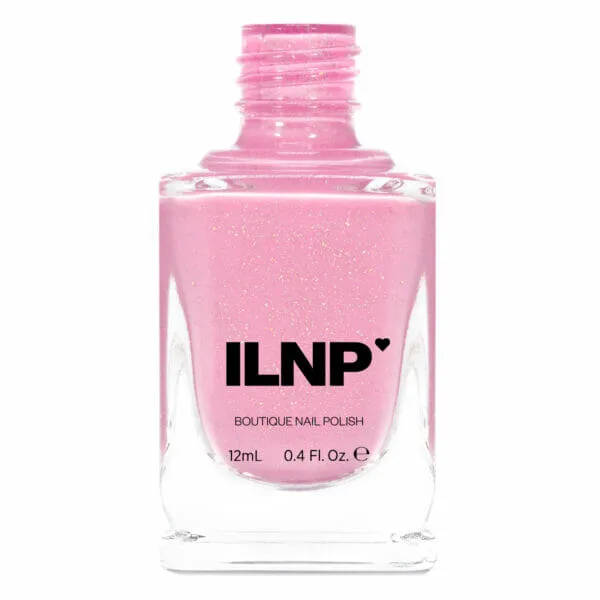 Snow Angel is perfect for those who want unique and eye-catching nail polish. It is also a great option for those who want a more natural-looking milky pink manicure. The sheer formula allows your nail bed to show through, so it is not too over-the-top. The formula of Snow Angel is easy to apply and dries quickly. The brush is the perfect size for painting your nails, and the formula is not too thick or too thin. Snow Angel is also relatively long-lasting, with most people reporting that it lasts for 3-4 days without chipping or fading.
How To Take Care Of Your Nails?
Maintaining healthy, attractive nails requires good nail care. You can keep your nails looking their best with very easy measures. Taking care of your nails, from cleaning and moisturizing to protecting and shaping, is a self-care practice that will enhance the complete health and appearance of the nails.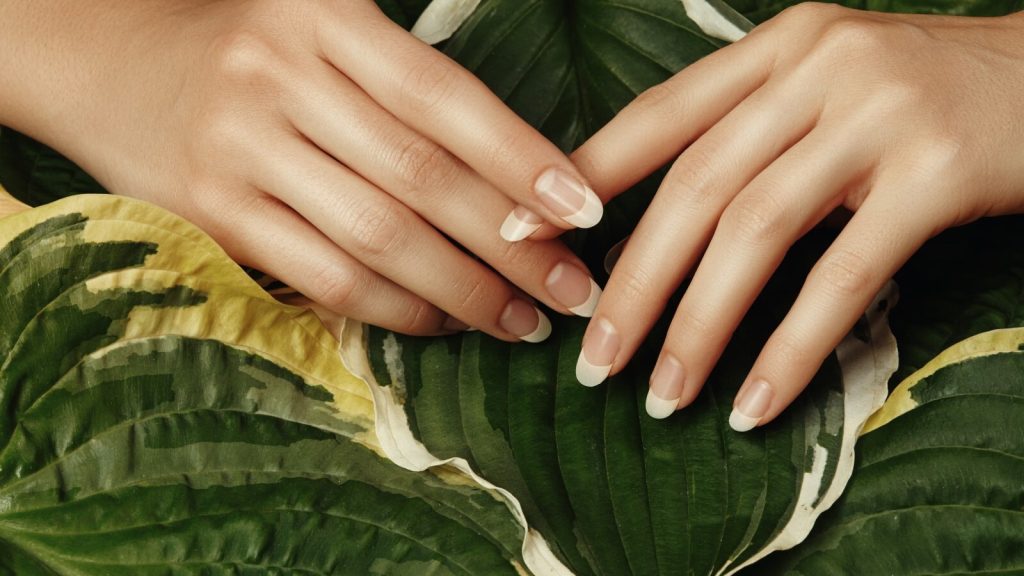 Here are some tips to keep your nails healthy and beautiful:
Maintain your nails' cleanliness by regularly cleaning them with warm water and mild soap. To clean out the area between your nails of any dirt or debris, use a gentle nail brush. Cleaning your nails regularly maintains them clean and keeps bacteria from growing on them.
Apply a moisturizing lotion or cuticle oil to your nails and cuticles once a day to moisturize them. To keep your nails moisturized and prevent dryness and cracking, massage the oil or cream into the surrounding skin and nails. Nails that are properly moisturized look healthier and are less likely to break.
Wear protective gloves when performing tasks that require water, chemicals, or a lot of moisture, such as dishwashing or cleaning. This shields your nails from corrosive detergents and keeps them from weakening, brittle, or discoloring.
Avoid using your nails as tools: Despite the temptation, avoid using your nails as tools to open cans, peel stickers off things, or scrape things. This may result in nail breakage, splitting, or even nail bed injury. Use the proper tools to avoid placing undue strain on your nails.
Correctly trim and shape your nails: Regularly use a sharp nail clipper or pair of nail scissors to cut your nails to the right length. You reduce the risk of ingrown nails; make sure you trim them straight across and away from the corners. To gently shape and smooth the edges, use a nail file. In order to reduce the chance of nail breakage and splitting, always file in one direction.
You may get milky pink nails using both professional and do-it-yourself techniques. Anyone may try milky pink nail polish at home thanks to the variety of colors that are offered in the market to suit different tastes and price ranges.
FAQs [Frequently Asked Questions]
Q: How do I take care of my Milky Pink Nails?
A: Refrain from using too much water and chemical cleaners, put on gloves when doing household tasks, apply a top coat, moisturize frequently, and fix any chips or cracks.
Q: Can Milky Pink Nails be removed at home?
A: You can wrap your nails in cotton and aluminum foil to remove nail polish and use acetone-containing nail polish remover. Another choice is professional assistance.
Q: What is the lifespan of Milky Pink Nails?
There are several factors that affect how long Milky Pink Nails last, including the caliber of the polish, how it is applied, and how you care for your nails. Generally speaking, Milky Pink Nails can last from a few days to two weeks with correct application and maintenance.
Q: Can I apply Milky Pink Nails in any shade of pink?
A: While "Milky Pink Nails" usually refers to a particular milky pink tint, you can experiment with other pink colors to create a similar effect. But be aware that using a sheerer or more translucent pink polish can have a different outcome.
Q: Do Milky Pink Nails work with all fingernail lengths?
A: Whether you have short, medium, or long nails, Milky Pink Nails can be worn with any length of the nail. Different nail lengths and shapes can be complemented by color to produce a polished and beautiful look.
Conclusion
So, you can achieve milky pink nails like the biggest celebrities. You can achieve magnificent nails that ooze beauty and elegance just by following these easy steps mentioned in the article and utilizing the appropriate products. Remember, taking proper care of your nail care by grooming, moisturizing, and cleaning your nails is essential. Also, you'll have everything you need for a faultless manicure with the abovementioned products: milky pink nail polish, base coat, top coat, nail polish remover, and cuticle oil or hand cream. Accept the charm of milky pink nails and allow your fingertips to sparkle. Go ahead and flaunt your nails.