Looking for Trending Hairstyles in 2023? We have all the best options for you, let's explore the latest trends, timeless classics, and everything in between that you can try. This year promises a plethora of exciting options to enhance your personal style and make a statement with your hair. From chic cuts to stunning updos and versatile textures, 2023 offers endless possibilities for expressing your individuality. Get ready to embrace a journey of discovering the hottest hairstyles that will inspire and transform your look.
Why Is Hair Styling Essential?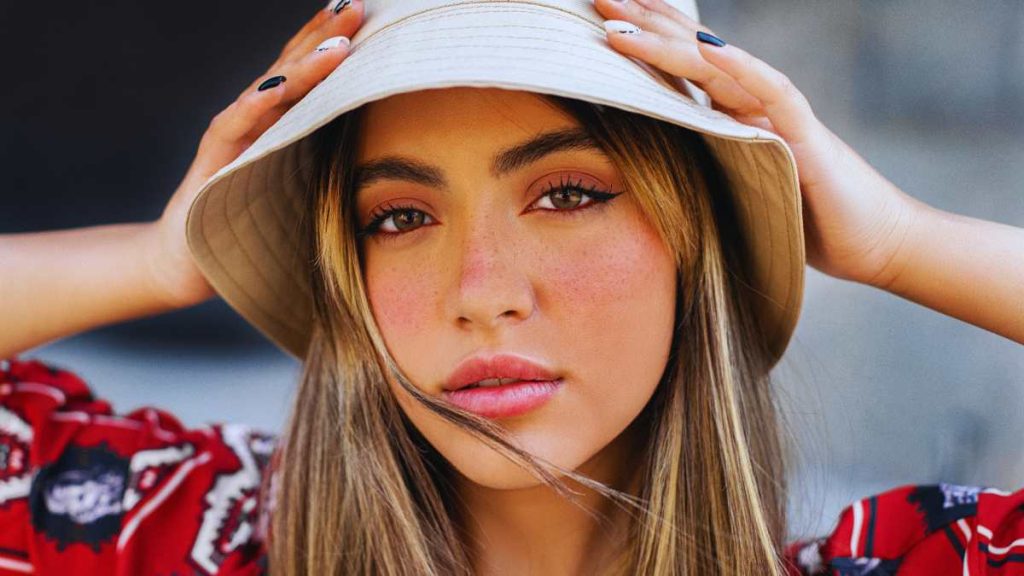 Have you ever had a bad hair day that affected your overall mood and confidence? We've all been there! But here's the good news: hairstyling isn't just about looking good. In fact, it's a transformative experience that can elevate your entire being. So, let's dive into why hairstyling is necessary and discover the incredible impact it can have on your life.
Self-Expression: Hairstyling is a powerful tool for self-expression. Your hair is like a canvas waiting for your creative touch. It's a unique way to showcase your personality, individuality, and personal style to the world. Whether you opt for a bold and edgy look or a soft and elegant one, your hairstyle speaks volumes about who you are. So, embrace the opportunity to be your own artist and let your hair be a masterpiece.
Confidence Booster: A great hairstyle can work wonders for your confidence. When you feel good about how you look, you radiate confidence that positively impacts every aspect of your life. It's amazing how a simple change in hairstyle can make you stand taller, walk with a spring in your step, and approach challenges with renewed vigor. Hairstyling has the power to empower you, boost your self-esteem, and unleash your inner confidence.
Enhancing Your Features: Just like a flattering outfit, the right hairstyle can accentuate your best features and enhance your natural beauty. A skilled hairstylist understands the art of creating a look that complements your face shape, highlights your eyes, and frames your unique features. With the right hairstyle, you can enhance your natural beauty and make a memorable impression wherever you go.
Hairstyles To Rock In 2023
Let's explore the hairstyles which you can confidently rock in 2023, also allowing you to express your personal style while staying fashion-forward.
Textured Bob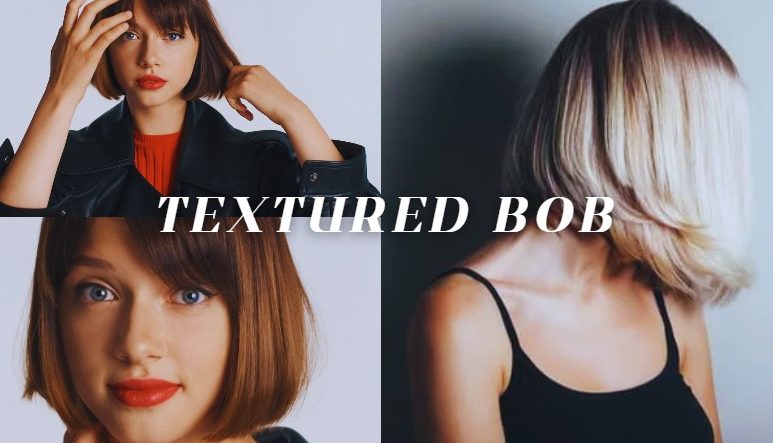 The textured bob continues to reign supreme in 2023. This versatile and chic haircut adds movement and dimension to your locks. Whether you opt for a blunt bob with tousled waves or a layered bob with beachy texture, this style is perfect for those seeking a modern and low-maintenance look.
Curtain Bangs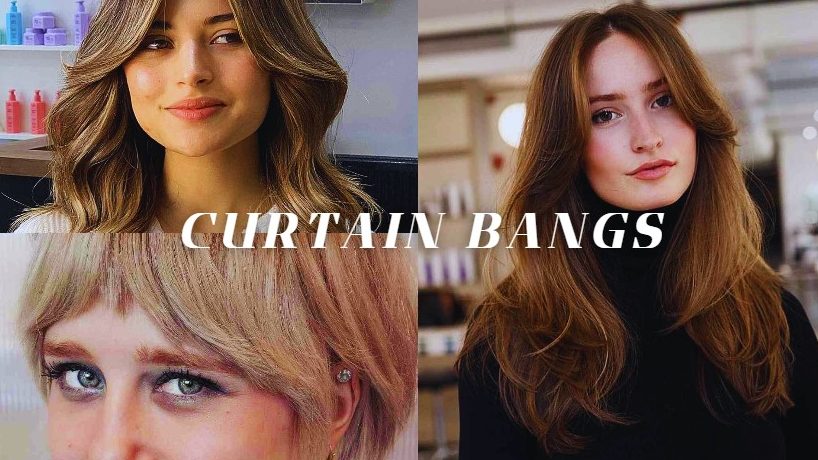 Curtain bangs have made a major comeback and are here to stay in 2023. This face-framing fringe style effortlessly enhances your features and adds a touch of softness to any haircut. The parted, wispy bangs create a flattering frame for your face. It allows you to achieve that coveted, effortlessly cool look.
Sleek And Straight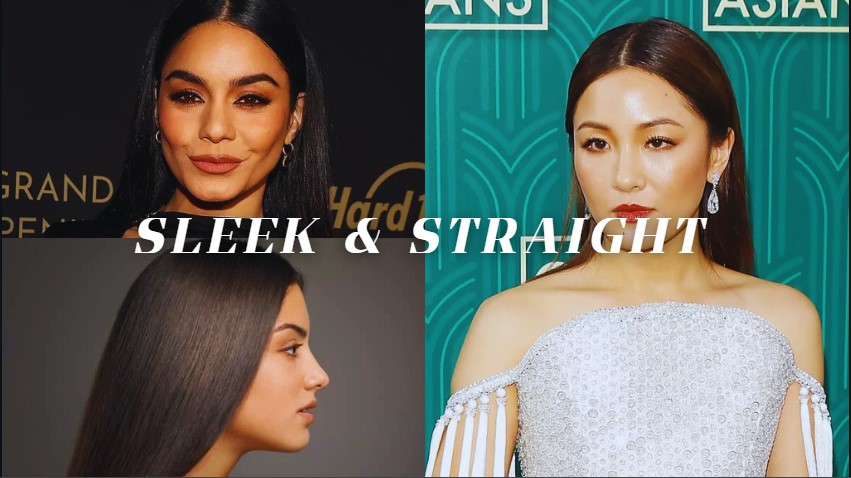 Straight and sleek hair is making a strong statement in 2023. Whether you have naturally straight hair or rely on styling tools, this timeless and polished look is perfect for any occasion. Invest in quality hair care products and flat irons to achieve smooth, glossy strands that exude sophistication.
Long Layers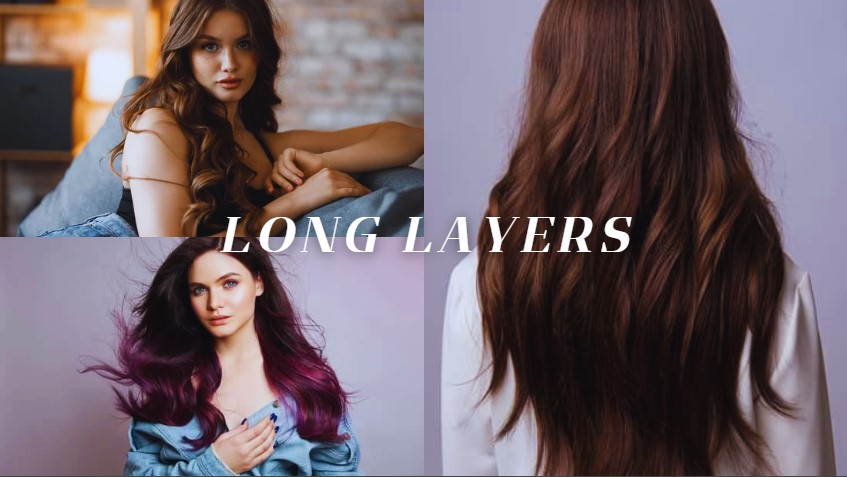 For those with longer locks, long layers are a must-try trend in 2023. This style adds movement, dimension, and a touch of drama to your hair. Whether you wear your hair straight, wavy, or curly, long layers bring versatility and can be customized to suit your face shape and personal style.
Textured Pixie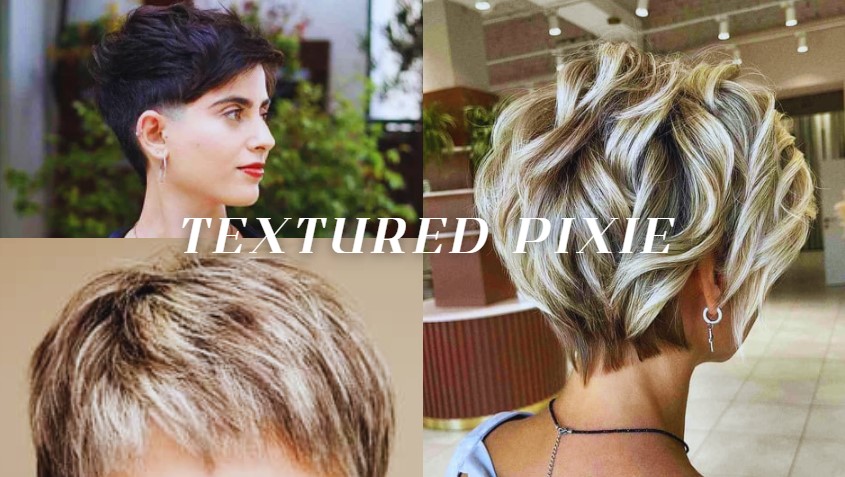 Short-hair lovers, rejoice! The textured pixie cut is gaining popularity in 2023. This bold and edgy style allows you to showcase your confidence and individuality. With added texture and layers, the textured pixie adds a modern twist to a classic short haircut, making it a head-turning choice.
Braided Updos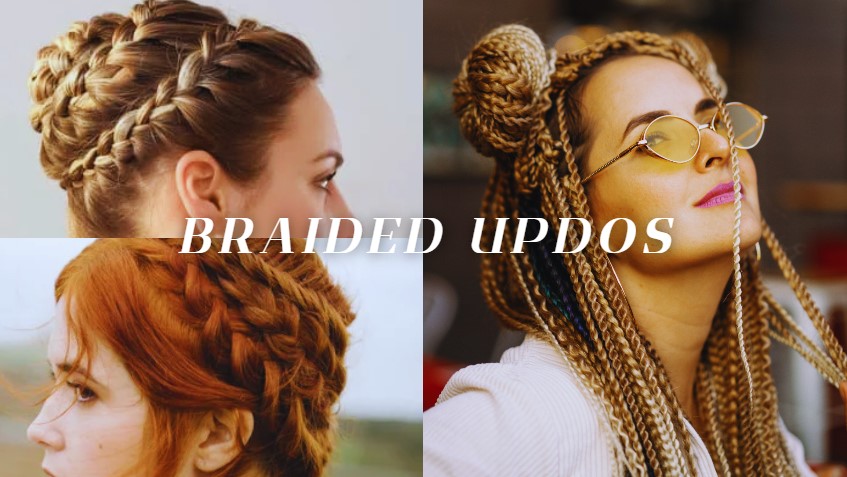 Elegant and intricate braided updos are set to make waves in 2023. From romantic braided buns to bohemian-inspired braided crowns, this trend offers endless possibilities. Whether you have a formal event or a casual outing, braided updos elevate your look and showcase your creativity.
Natural Curls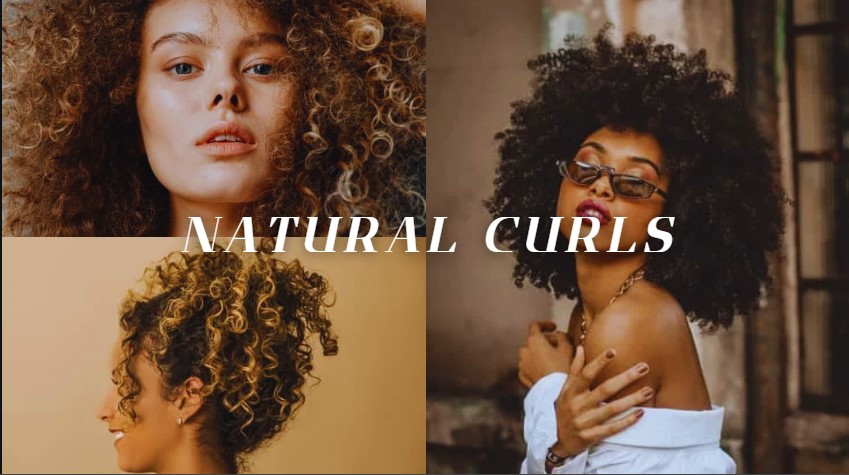 Embrace your natural curls in 2023! This year celebrates the beauty of natural textures. Opt for a curly haircut that enhances your curls' shape and pattern. Embrace proper hair care techniques, hydrating products, and diffusers to ensure your curls are healthy, defined, and ready to steal the show.
Timeless Looks That Always Stay In Style
There are some evergreen hairstyles that have been loved and admired for decades, making them reliable choices when you're seeking a classic and timeless look. Let's get in to explore some of these evergreen hairstyles that will always remain in style.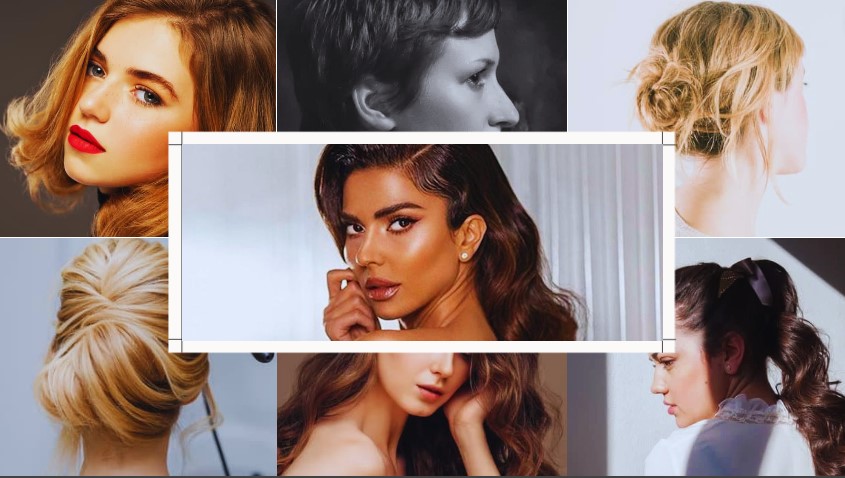 The Bob
The Bob haircut is a true icon that has been a favorite for generations. Whether it's a sleek and chin-length bob or a longer and layered variation, this versatile hairstyle offers a perfect balance of sophistication and modernity. It frames the face beautifully and works well with various hair textures, making it a timeless choice.
The Ponytail
Effortless yet chic, the ponytail is a go-to hairstyle that never goes out of fashion. Whether you prefer a high and sleek ponytail or a low and loose one, it's a versatile option suitable for any occasion. Add volume at the crown for an extra touch of glamour, or wrap a strand of hair around the hair tie for an elegant detail.
The French Twist
The French twist is a classic updo that exudes elegance and grace. It's a timeless choice for formal events or when you want to elevate your everyday look. This sophisticated hairstyle keeps the hair neatly secured at the back, creating a sleek and polished appearance. It's a perfect choice for those seeking a timeless and refined updo.
Long & Flowing Waves
Long, flowing waves have an effortlessly glamorous appeal that never goes out of style. This timeless hairstyle adds movement and softness to your look, enhancing your natural beauty. Whether you achieve the waves with hot tools, braids, or overnight styling techniques, this classic look is versatile and suits a variety of occasions.
The Pixie Cut
Short and sassy, the pixie cut is a timeless and daring choice for those who want to make a statement. This low-maintenance haircut offers versatility and can be tailored to suit different face shapes and hair textures. With the right styling, it can be both edgy and elegant, making it a timeless favorite among confident individuals.
The Chignon
The chignon is a sophisticated updo that never fails to impress. This timeless hairstyle involves twisting or rolling the hair into a knot at the nape of the neck. It's a classic choice for formal events and weddings, as it exudes an air of grace and refinement. The chignon is a true embodiment of timeless beauty.
The Side Part
The simple act of creating a side part can transform any hairstyle into a timeless classic. Whether you wear your hair loose, in an updo, or with soft waves, the side part adds a touch of elegance and femininity. It's a versatile choice that complements various face shapes and can be adapted to suit different lengths and textures.
Outdated Hairstyles We Should Let Go Of!
Come with us to see the outdated hairstyles we should bid farewell to in 2023, making way for fresh and modern looks.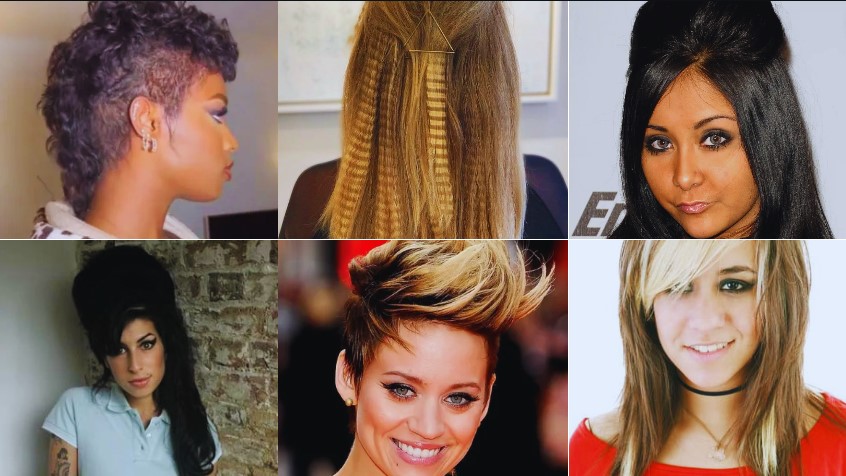 The "Mullet": A hairstyle characterized by short hair on the front and sides, with long hair at the back. It was popular in the 1980s but has become outdated.
The "Crimped Hair": Hair that is intentionally crimped or textured using a crimping iron. This style was popular in the 1990s but is now considered outdated.
The "Pouf" or "Snooki Bump": A hairstyle that involves creating a large, voluminous bump or pouf at the crown of the head. It gained popularity during the reality TV show "Jersey Shore" but has become less popular in recent years.
The "Emo Hair": A hairstyle associated with the emo subculture, characterized by long, choppy layers, heavy side bangs, and often dyed black. While this style had its peak in the mid-2000s, it has since lost popularity.
The "Faux Hawk" or "Fohawk": A style where the hair is styled to resemble a mohawk but without shaving the sides completely. This edgy look was popular for a period but has become less prevalent in recent years.
The "Beehive": A hairstyle that involves creating a tall, rounded, and voluminous shape on top of the head. It was popular in the 1960s but is considered outdated in modern times.
Infographic-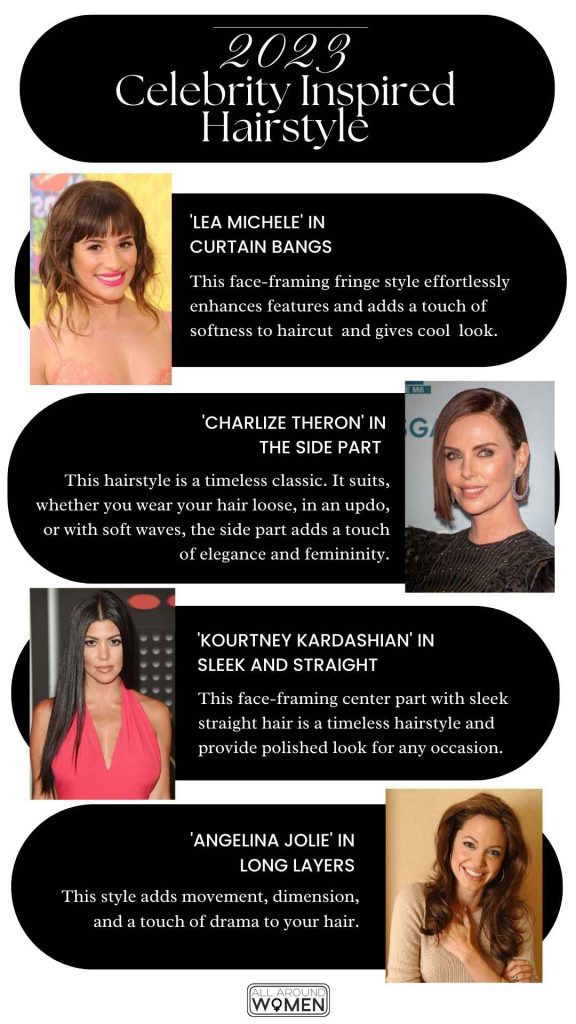 Frequently Asked Questions (FAQs)
Q. What are the popular hair colors for 2023?
A. In 2023, natural and low-maintenance hair colors are in high demand. Warm tones, such as caramel, honey blonde, and chestnut brown, are popular choices. Additionally, soft pastel shades like blush pink and lavender are trending for those who want to make a bold statement.
Q. Are short hairstyles still trendy in 2023?
A. Absolutely! Short hairstyles will continue to make waves in 2023. From textured pixie cuts to modern bobs, short hair is celebrated for its versatility and ease of styling. It's a great way to showcase your confidence and embrace a chic and contemporary look.
Q. What are some easy hairstyles for busy mornings?
A. For those rushed mornings, there are plenty of quick and effortless hairstyles you can try. Sleek low buns, messy top knots, simple braids, and sleek ponytails are all excellent options. These styles not only save time but also exude a polished and put-together vibe.
Q. How can I add volume to my hair in 2023?
A. To add volume to your hair, consider trying out some techniques, such as backcombing at the roots, using volumizing hair products, or opting for layered haircuts. Additionally, using a round brush while blow-drying your hair can create lift and body.
Conclusion
Let's conclude the trendy hairstyles in 2023, and it's clear that this year brings a perfect blend of innovative trends and timeless classics. Whether you choose to embrace a modern bob, experiment with braided updos, or rock natural curls, 2023 offers something for everyone. The key is to find a hairstyle that complements your face shape, suits your personality, and makes you feel confident and beautiful.
Remember, trends come and go, but the most important factor in choosing a hairstyle is your personal preference and what makes you feel confident. Use the trends as inspiration, but don't be afraid to create a style that is uniquely yours. Experiment, and have fun with your hair transformation journey!