The Micro French manicure has garnered significant attention in 2023 as a popular and fashionable nail trend. It showcases thinner lines and intricate details, offering a refined and minimalist aesthetic. This article will delve into the step-by-step process of creating a stunning manicure at home. Furthermore, we will provide answers to frequently asked questions, assisting you in achieving salon-quality results and effectively maintaining your manicure.
What Is A Micro French Manicure?
Micro French manicure, a modern variation of the classic French. This showcases thinner and more delicate lines. In this style, the white tip becomes narrower and shorter in comparison to the traditional French manicure. So, it results in a subtle and refined aesthetic. Precision and minimalism take center stage, enabling the creation of a sophisticated and understated nail design. Moreover, this manicure revitalizes the timeless classic. Moreover, it provides a contemporary twist. It appeals to individuals seeking a more subtle and elegant nail look.
What's The Difference Between Micro French & French Manicures?
The Micro French manicure differs from the traditional French manicure in several ways. Firstly, it showcases thinner lines compared to the thicker lines of a traditional French manicure. The delicate and subtle nature of the lines in a Micro French manicure creates a more refined and modern aesthetic.
Additionally, the length of the white tips distinguishes the two manicure styles. In a traditional French manicure, the white tips typically extend across the entire nail. Meanwhile, in a Micro French manicure, the white tips are shorter and narrower. This reduced length and width contribute to the understated elegance of this manicure style.
By including these variations, the Micro French offers women a fresh and contemporary twist on the classic style. So, it appeals to those who desire a more subtle and sophisticated nail design.
Micro French Manicure: Step-By-Step Guide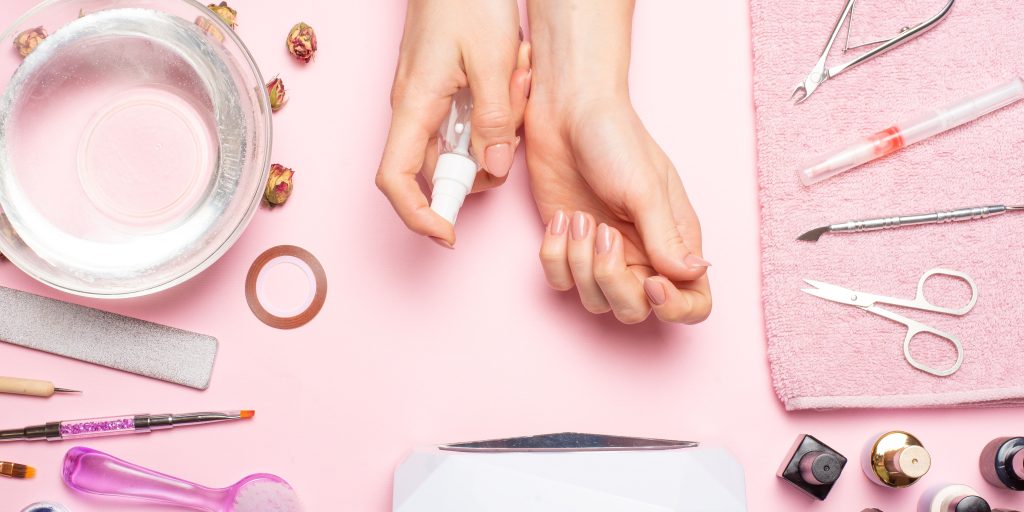 You Need
Nail polish remover
Nail clippers and file
A cuticle pusher or orange stick
Base coat
Nude or sheer pink nail polish
White nail polish or nail art pen
Top coat
Nail polish remover pen or brush
Cotton pads or swabs
Step 1: Prepare Your Nails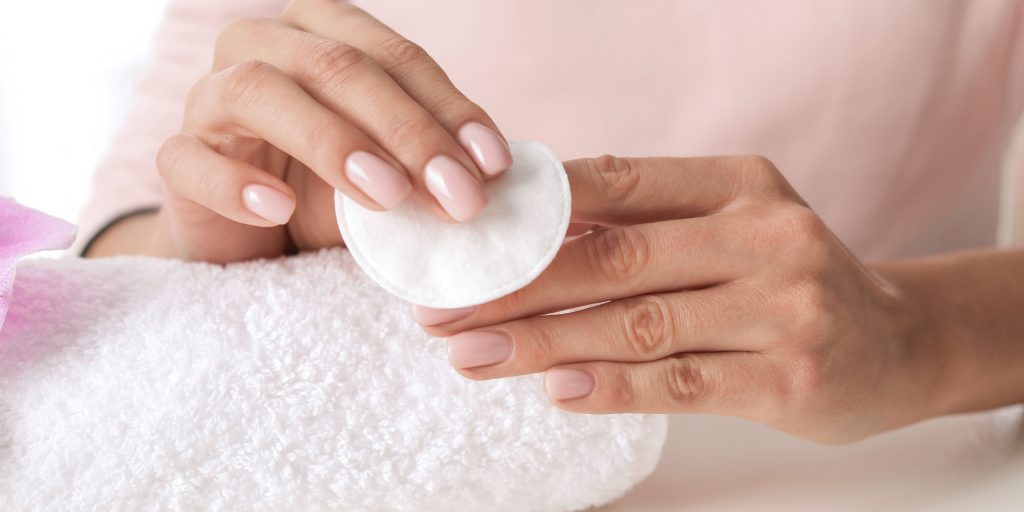 Start by removing old nail paint using a gentle nail polish remover. Give trim your nails to your desired length and shape using a nail file. Gently pull back your cuticles using a cuticle pusher or orangewood stick.
Step 2: Apply A Base Coat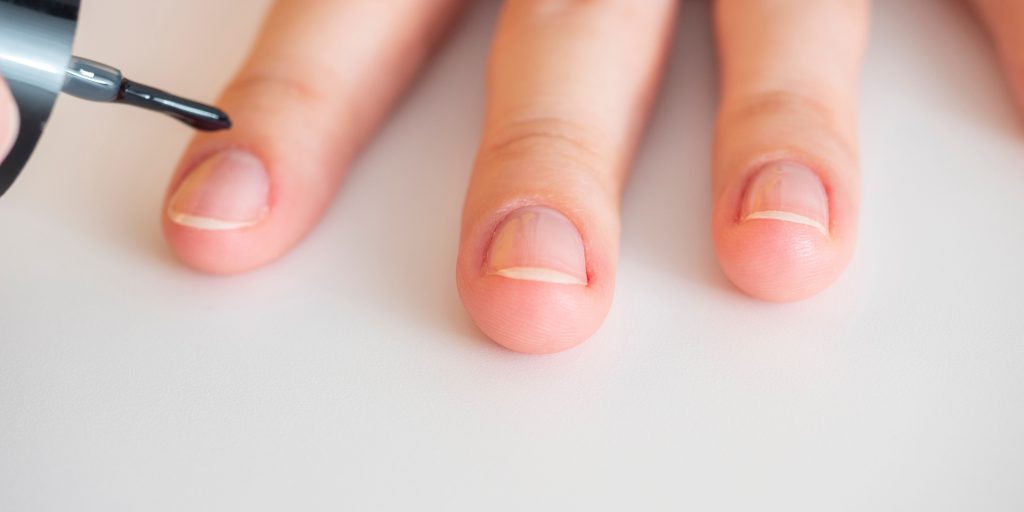 Apply and spread a thin layer of base coat to each nail. The base coat helps protect your nails. It provides a smooth surface for the nail paint to adhere to. However, before moving on to the next step, let the base coat dry completely.
Step 3: Choose Your Colors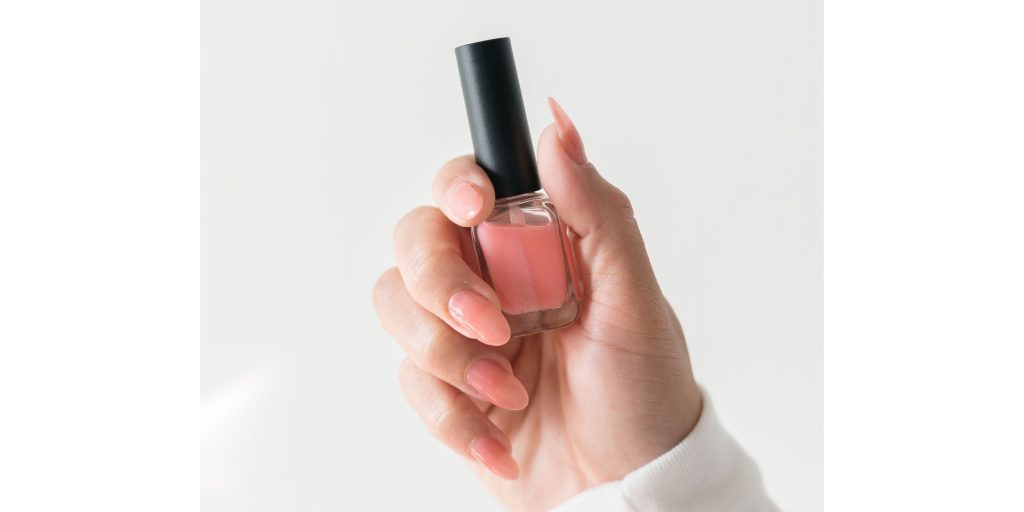 For a Micro French manicure, you'll need two nail polish colors. These include a light shade for the base and a white or off-white shade for the tips. Select colors that complement each other and suit your personal preference.
Step 4: Apply The Base Color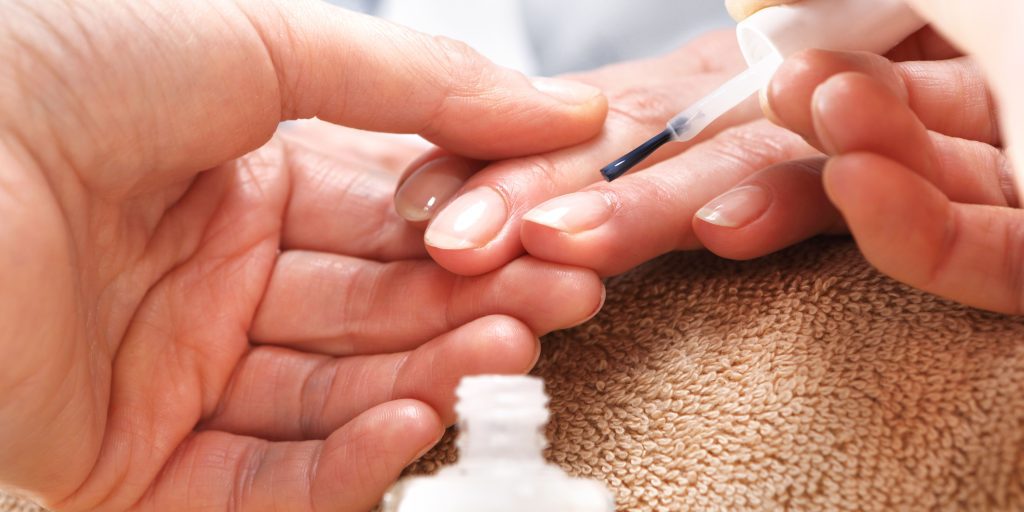 Using the lighter shade you've chosen, carefully apply it to the entire nail surface. Start with a thin coat and allow it to dry. Apply a second coat if needed for full opacity. Moreover, ensure that the base color is completely dry before proceeding.
Step 5: Create Micro White Tips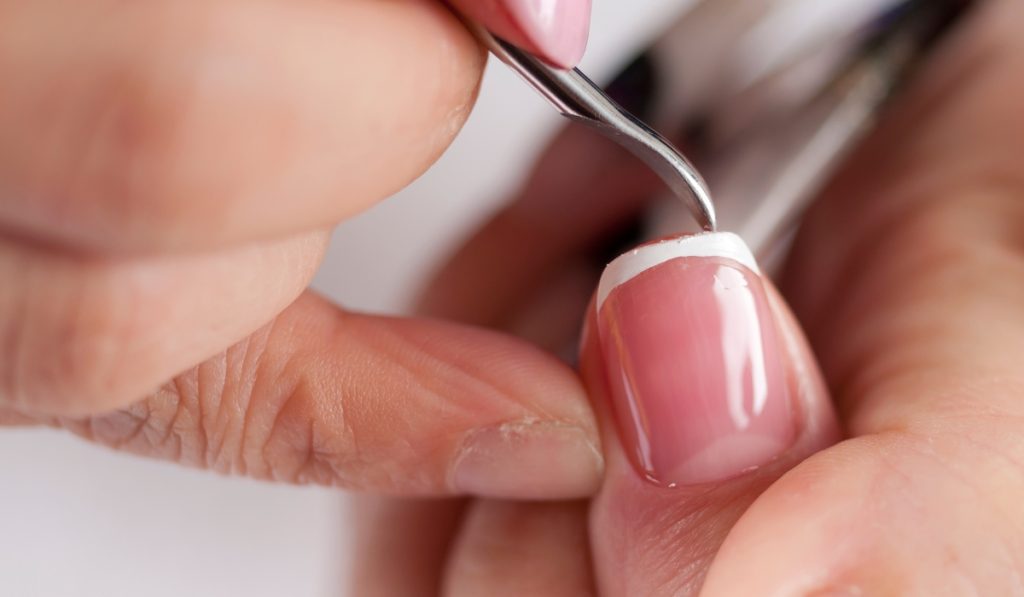 To achieve the Micro French manicure look, you'll be creating thin white tips on your nails. You can use a nail art brush or a thin-tipped nail polish brush for this step. Dip the brush into the white polish. Then, carefully draw a thin line across the tip of your nail, following the natural curve of your nail. Repeat this process for each nail. However, make sure that the white tips are relatively consistent in size and shape.
Step 6: Clean Up Mistakes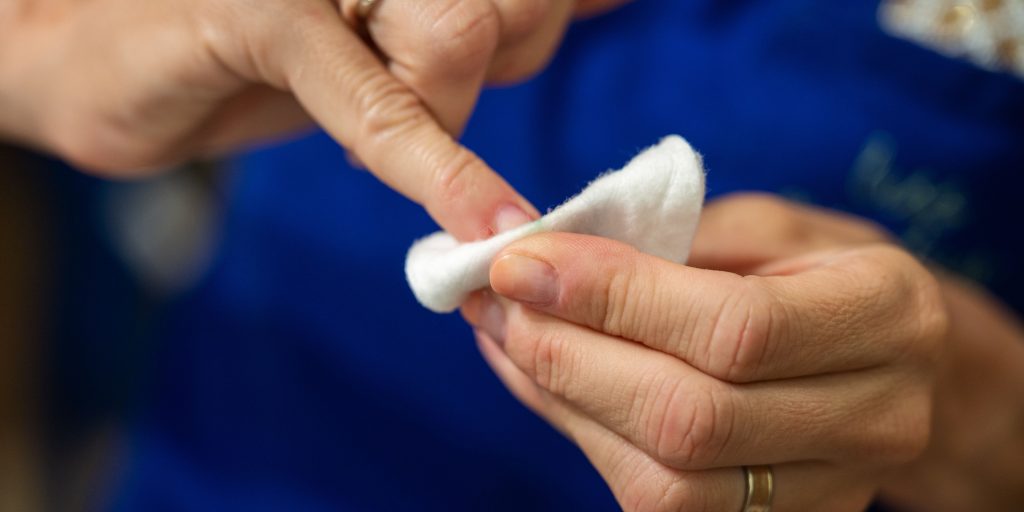 If you make any mistakes or the white lines are uneven, dip a small brush or a cotton swab into some nail polish remover. Then, carefully clean up the edges or make any necessary corrections.
Step 7: Seal With Top Coat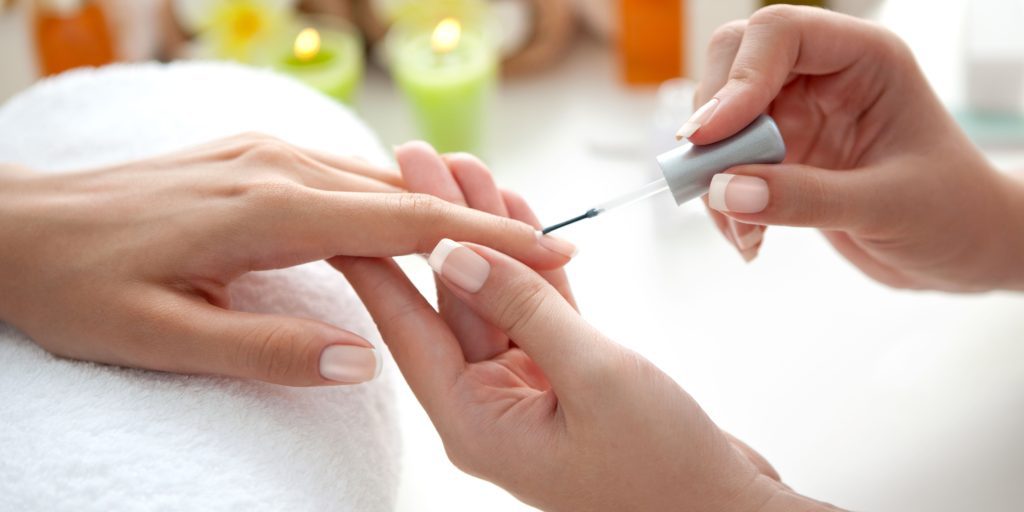 Once you are satisfied with the look, allow the white tips to dry completely. Then, apply a layer of clear top coat over the entire nail, including the tips. Moreover, this step will seal the design, add shine, and help your manicure last longer.
Step 8: Clean Up Excess Polish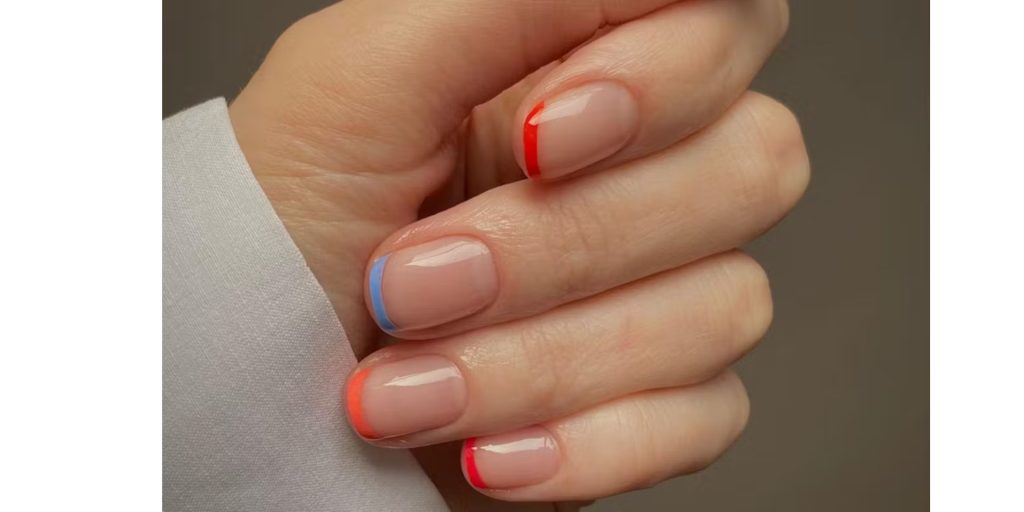 If you've accidentally painted outside the nail edges, you can clean up any excess polish. Just dip a small brush or a cotton swab into some nail polish remover and gently remove the excess.
With these detailed steps, you can create a stunning Micro French manicure right at home.
Infographic- DIY Micro French Manicure At Home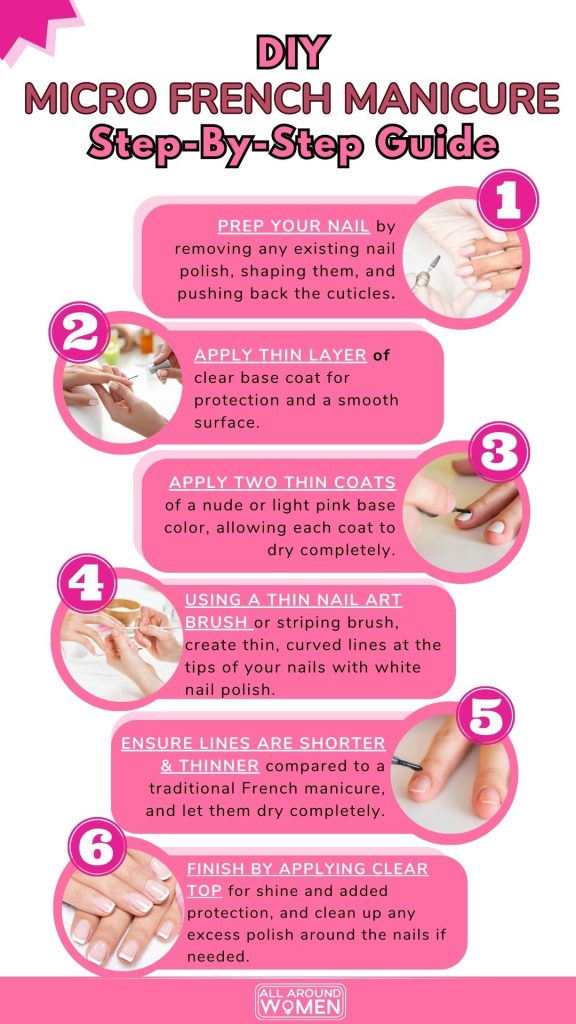 FAQs [Frequently Asked Questions]
Q: Can I use different colors for the tips in a Micro French manicure?
A: Absolutely! With this manicure style, you can let your creativity run wild and try out various color combinations for tips. Choose from metallic shades, pastels, and contrasting colors that complement the base color. These can add a unique and artistic touch to your manicure.
Q: Do I need special tools to create a Micro French manicure?
A: Having a thin nail art brush or a striping brush can make it easier to achieve precise lines. But, it is not a necessity. In fact, you can perform a Micro French manicure with the included brush. Practice and patience are key to achieving the desired thin lines.
Q: How long does a micro French manicure typically last?
A: Micro French manicures can last anywhere from 5 to 10 days, depending on many factors. These include the quality of products used and individual nail care habits. In fact, daily activities may also impact the durability of the manicure.
Q: Can I use a different color for the base of the micro French manicure?
A: While the traditional choice for the base color in this manicure style is a nude or light pink shade, you can experiment and try different colors to create a unique look. Just ensure that the base color complements the white tips and achieves the desired aesthetic.
Final Words
With a dedication to practice and meticulousness, you can create a stunning Micro French manicure at home. This trendy nail style embodies a refined and minimalist aesthetic. So, this makes it perfect for individuals seeking an elegant and sophisticated look. Follow the step-by-step guide diligently and take note of the frequently asked questions. You will gain the confidence to explore this popular trend and achieve desired outcomes that can rival those of a professional salon. Unleash your artistic side and experience the timeless allure of the Micro French manicure.
Whether you're preparing for a special occasion or want to indulge in self-care, this manicure style is a versatile and elegant choice. It will leave you with beautifully manicured nails. So, get your tools ready and choose your colors. Embark on a journey of creating the perfect Micro French manicure right at your fingertips.