Retinol is known to be an essential element in anti-aging regimens. It's getting quite popular these days as more and more people are coming to know about its benefits. A lot of us want to add retinol to our skin care. But we all are worried somewhere that it will be a good choice or bad to include retinol in the skin regime. We are here to help you out with all the questions you have in mind.
We have curated this article to help you understand what exactly retinol is, what it can (can't) do, and how it helps improve the appearance of aging skin. Also, we have put together some alternatives of retinol in this article. So, let's get some #realtalk going on the risks associated with retinol usage and the benefits of retinol. Keep reading!
What Is Retinol & It's Benefits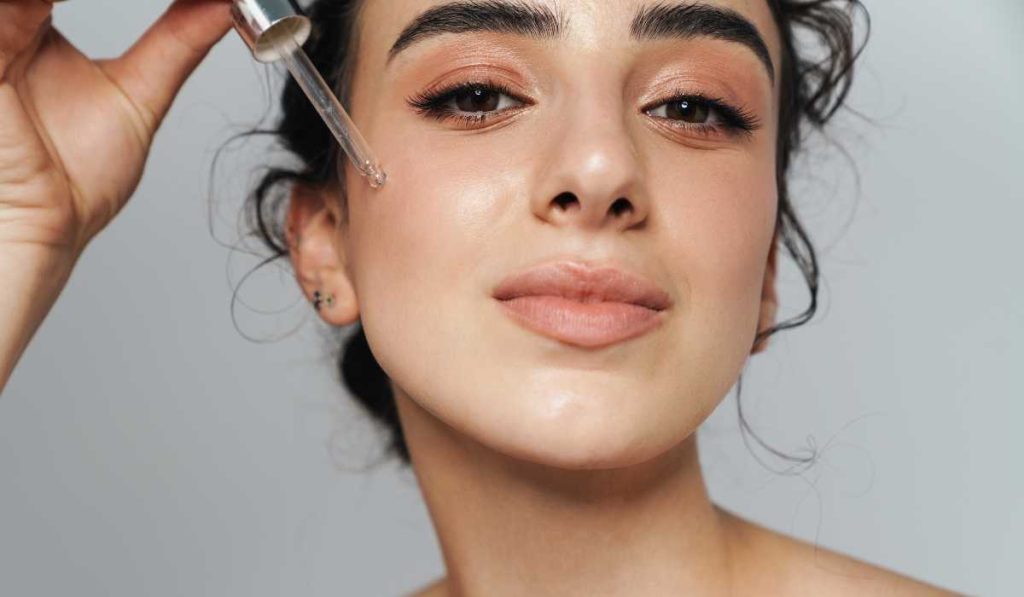 Retinol is a form of vitamin A. Generally, it is added to skin creams, serums, and lotions. Retinol was approved to be used in the 1970s for acne-prone skin patients. It contains an anti-aging property, which helps to tone the skin aid in preventing fine lines, and clear acne. Retinol assists in increasing skin cell production. This, in turn, helps in improving the texture and overall softness of the skin and depigmentation.
Benefits of Retinol
1. Retinol can clear your acne
Acne bumps out when dead skin cell and oil blocks the skin pores. This causes the bacteria to mix with the blockage and leads to inflammation and acne. Whereas retinol and other retinoids help unclog the blocked pores and aid the skin to repair itself. Furthermore, it reduces swelling and helps skin smoothen. Retinol also helps improve the overall appearance of pimples, acne marks, and scars.
2. Diminish and prevent fine lines and wrinkles
Retinol slowly breaks down the collagens; this helps in preventing your skin from becoming more elastic and improves the fine lines and wrinkles. With correct and proper use of retinol, it will usually take a few months to see the noticeable difference.  
3. Help even skin tone and skin texture
Retinol helps in increasing the elasticity of the skin by slowly breaking down collagen. Also, this makes your skin plumper and firmer. It's good to use retinol with Vitamin C during the day to avoid direct contact with UV rays. This even helps out with the tone and texture of the skin.  
4. Increasing collagen promotes elasticity
Retinol braces and revive fibroblasts to get more collagen fibers. It increases the activity in fibroblasts and increases their number. This promotes angiogenesis in the skin. It also helps to give a fresher look, a plump appearance, and skin elasticity.
5. Has Anti-Aging Qualities And Diminishes Wrinkles
Retinol is famous for its effectiveness in preventing aging. It significantly improves skin texture and diminishes the visibility of fine lines and wrinkles by fostering collagen production. Also, it can help the skin look younger and smoother by promoting skin firmness and elasticity on a regular basis.
6. Helps brighten skin and decrease hyperpigmentation
Retinol overly affects collagen and the production of skin cells, which helps in elasticity. As it goes under the thin line of the skin. Moreover, it helps reduce the look and appearance of dark spots by sun clogging. It inhibits the activity in tyrosinase, and this substance stimulates melanin production in the skin. However, it lightens and thickens the skin. It also helps in treating aging skin signs. This all has an effect on decreasing hyperpigmentation.
7. Helps In The Treatment Of Psoriasis
This ingredient is also an effective treatment for psoriasis. A long-term skin condition that is marked by scaly and red patches. It can lessen inflammation, encourage cell renewal, and ameliorate psoriasis symptoms.
Is Retinol Safe?
Yes, Retinol is safe. But only if it is used correctly. Retinol is a very well-equipped tool against aging skin and acne-prone skin. However, it's not suitable for everyone's skin. If your skin is sensitive and easily allergic to any application. Then you should go with the alternative of Retinol available. It is important to keep in mind that Retinol makes your skin more sensitive when it comes to contact with UV rays. So, it's better to avoid sunlight and always apply sunscreen while going out during the day.
Products that contain Retinol in them are highly recommended by doctors. Retinol is highly researched and has shown many benefits for the skin. Whereas some people can have a negative impact on their skin, as prescribed, Retinol should be used once a week to avoid high concentration for the skin.
Side Effects Of Retinol
1. Skin Redness, Irritation & Itching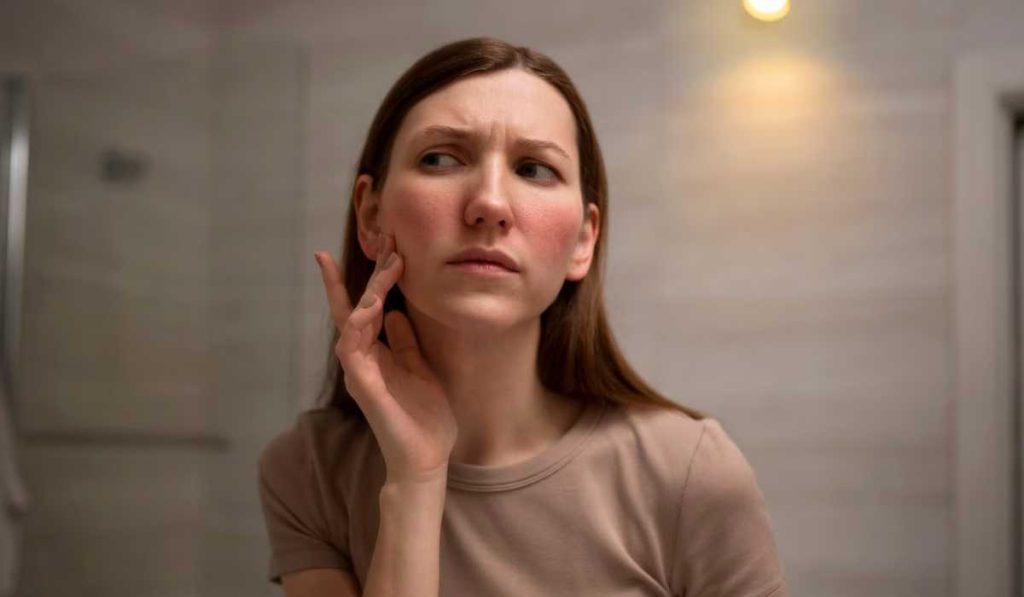 Retinol is an element of a group of Vitamin A chemicals known as retinoids. As a side effect of using them excessively too soon, they might all result in the same retinoid rash. Although these rashes go away with time, they make your skin itch and feel uncomfortable.
Your skin's cellular turnover increases by retinol. More dead skin cells are temporarily removed due to the higher cell turnover. As a result, it takes longer for new, healthy skin cells to appear on the skin's surface. When your new skin is exposed before it is ready, it can cause irritation, redness, or discoloration.
To reduce adverse effects, choose the correct moisturizer and use it before the retinoid. Use anti-inflammatory substances, and avoiding hyaluronic acid, oils with oleic acid, and exfoliants. Also, discuss with your dermatologist how to avoid tazarotene, adapalene, and tretinoin.
2. Skin Burning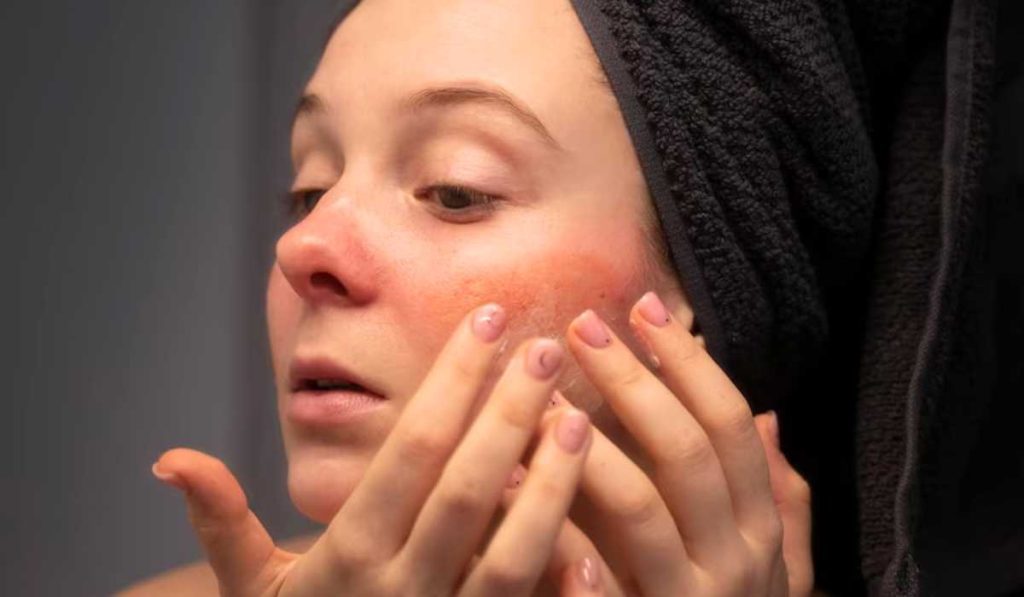 When you start using retinol, or in the initial stage of usage, your skin behaves differently because of the chemicals involved in the retinol. This changes the overall impact of your outermost skin ( the epidermis) and also the deepest layer of your skin ( the dermis) as well. In the initial stage of using retinol, your skin is basically getting used to of retinol.
Retinol increases skin cell turnover faster than usual. However, increased skin cell turnover temporarily takes over the dead skin cells. This creates the resting and lag time before healthy and new cells come into the skin's surface. So, your new skin is exposed before getting properly ready. This causes redness and a burning sensation. As a result, it can cause redness, irritation, and itchiness in the skin. For any discomfort that happens, you should immediately consult your doctor for further usage of retinol.
To reduce the burning sensation, start by using a retinol product with 0.03 percent or less if possible, if available.
If your skin gets red and you feel a burning sensation. Avoid using retinol products in that particular area. You can apply a cold compress to get help soothing your skin. Don't forget to use moisturizer on your skin after retinol.
Make your skincare and beauty regime basic and simple when your skin is healing with a burn. Use cool water to rinse out. It will give more calmness to the burning area. Avoid using makeup if possible.
3. Skin Cancer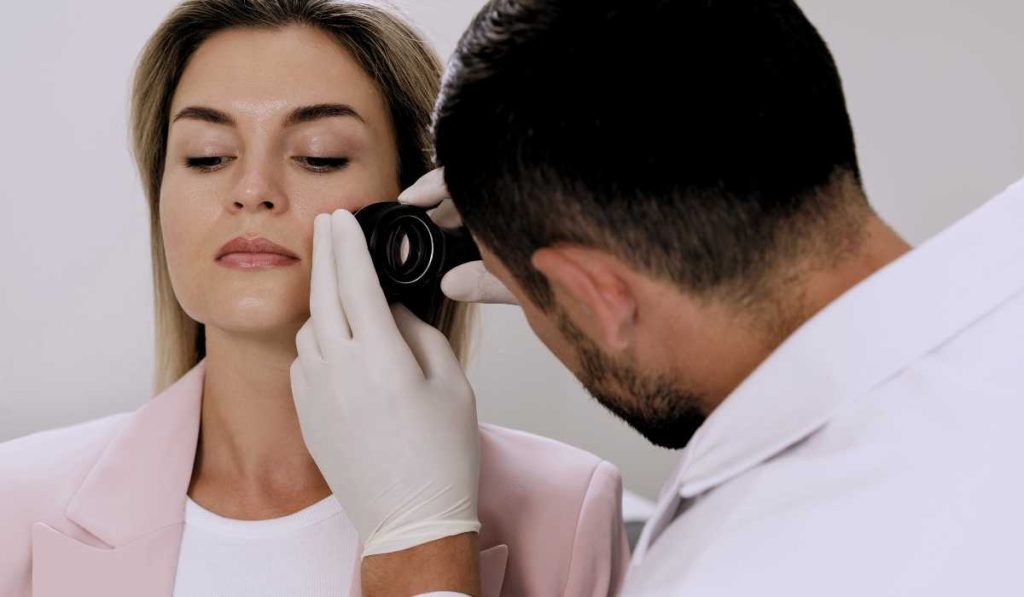 Retinoic acid and retinyl palmitate, when combined with sunshine, can increase the risk of skin cancer. According to the study, several vitamin A/retinol compounds have been presented as potential cancer preventatives. There is no proof that retinol increases the risk of cancer or causes it. However, overusing products containing Vitamin A supplements can result in cancer. Once or twice a week is a good start if you don't have sensitive skin. Before using retinol, consult with your doctor.
4. Flaking And Peeling Of The Skin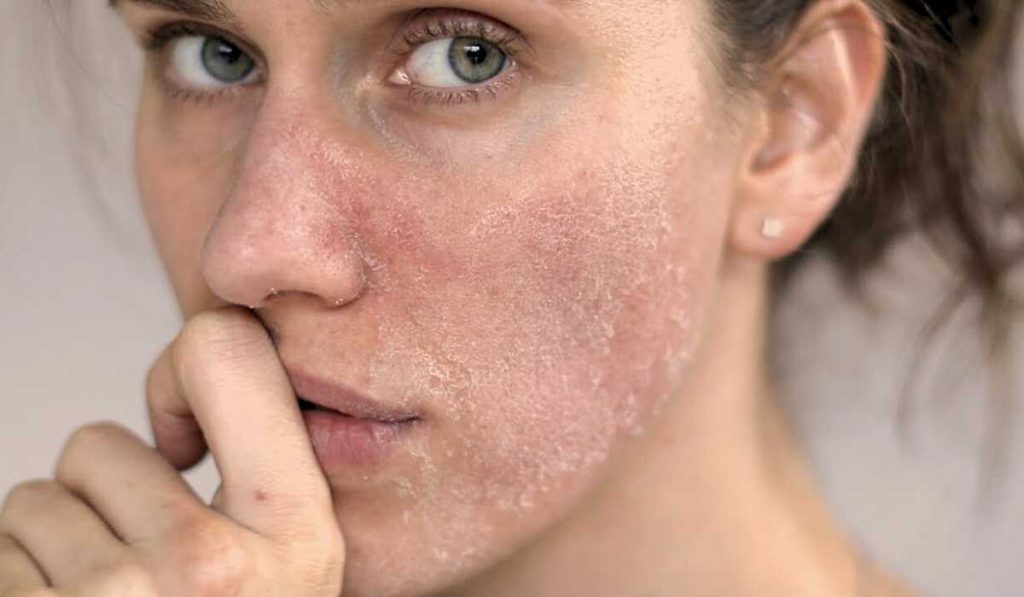 The retinol reacts with skin cell to quickly die off, which cause flaky skin. Well, when you start using retinol observe peeling off the skin. This means that retinol is actually working. But yes, it still can be an alarming sign. It's best to see and check. If it's getting worse, consult a doctor for better results. However, peeling will eventually go with time when your skin gets used to the retinol substance. In the meantime, avoid using retinol on the flaky area of the skin and apply moisturizer for more hydration.
5. Increased Sensitivity To The Sun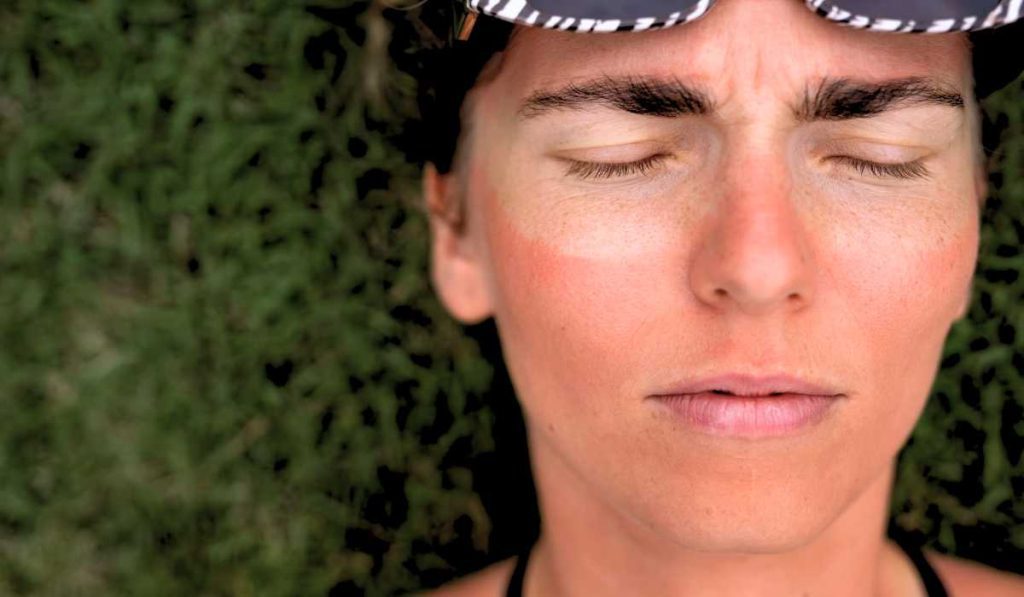 A sensitivity problem occurs when chemicals present in retinol break down when exposed to light. It is recommended that retinol be applied at night as sunlight also deactivates retinoic acid. Or talk to your doctor before using sunscreen containing retinol.
Precautions While Using Retinol
Patch test
Always do a patch test before applying retinol serum to check what side effects it's making on your skin. Accordingly, use retinol and consult the doctor if anything major happens.
Start slowly
Begin using the retinol once a week. Then gradually work it a couple of times a week, etc. Moreover, using it with other hydrating serums helps quickly mitigate the harsh effects of retinol.
Use it at night
It is advisable to use retinol serum at night, but most people use it during the day. Basically, retinol has light-sensitive molecules which cause irritation when they come in contact with sunlight. Hence, it's good to apply after sunset.
Begin with minimal concentration
Minimal concentration such as 0.01, and after using it, gradually start with using 0.3% serum. It can be evenly diluted with moisturizer at bedtime.
Alternative Of Retinol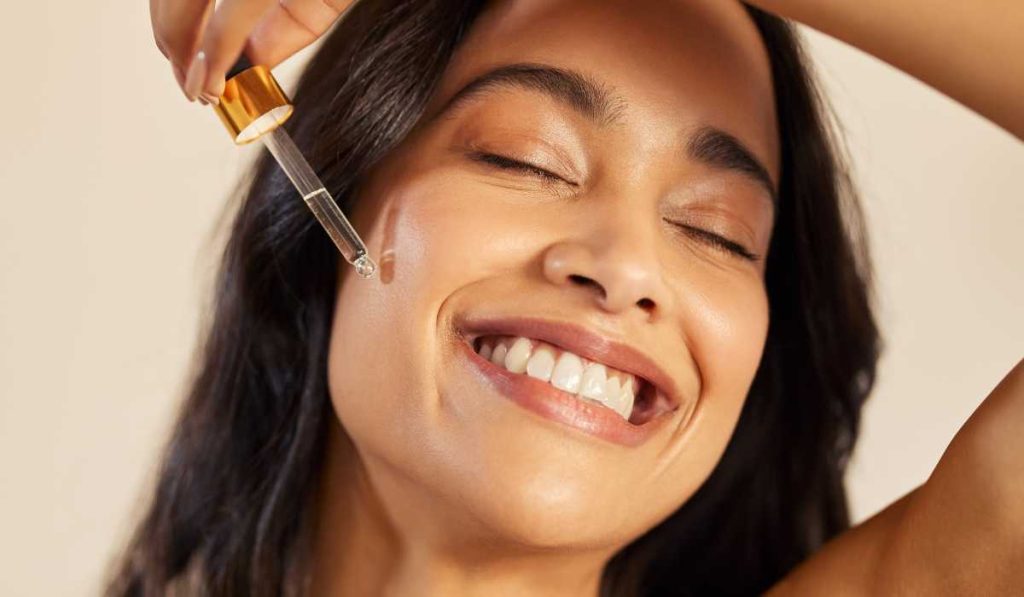 Vitamin C & Hyaluronic Acid
Vitamin C and Hyaluronic Acid help in hydration and keeping skin plumped. Antioxidant Vitamin C is used to fight and defend the skin surface from the atmosphere. It smoothens the skin and helps to get fine lines and wrinkles. Whereas hydrating hyaluronic acid can hold thousands of its weight in water. With respect to this, it immediately plumps the skin when applied. This helps in reducing the fine lines less noticeable.
Alpha-Hydroxy & Beta-Hydroxy Acids
The combination of AHA and BHA offers the skin a double dose of power to get rid of acne and improve texture. Pollutants that build up on the surface of the skin and dead skin cells are removed during exfoliation, leaving the skin feeling softer, looking clearer, and glowing overall.
Vitamin B3
Vitamin B3 is considered to improve the appearance of aging and acne-prone skin. According to studies, particular amounts of vitamin B3 can control mild acne. Regular application can also lessen the appearance of hyperpigmentation and improve the texture of rough skin. However, it doesn't give that accurate result if we measure to full-strength retinol. But it's still a good alternative for individuals with sensitive skin who can't handle more harsh treatments.
FAQs [Frequently Asked Questions]
Q: Is retinol safe for the skin?
A: Yes, retinol is safe for your skin. It has been identified as one of the best chemical substances to prevent aging skin. Minor problems such as redness and itching are possible with retinol. However, these negative effects lessen within a few weeks as the skin adjusts to the increased cell turnover rate.
Q: Does retinol affect skin wrinkles?
A: Retinol is not only safe, but it also prevents reducing fine lines and wrinkles while also preventing future aging lines from appearing. Retinol promotes collagen formation, making skin appear elastic and young.
Q: Is it safe for people with black skin to use retinol?
A: Every skin tone can safely use retinol. Any skin type can get the benefit of toning from retinol, treating hyperpigmentation and dark patches. Give the skin time to adjust to the pace of cell turnover, and it is important to begin using retinol at a lower dosage.
Q: Is retinol safe for long-term use?
A: Based on all available information, retinol is safe to use for a long time. Best to consult with the doctor.
Q: How can I avoid retinol side effects?
A: Retinol has an unfavorable image due to side effects such as redness, peeling, and irritation. To begin with retinol, it should be used on 1-2 evenings each week. Move up to 3-4 nights a week if it doesn't bother the skin. Additionally, you should begin with retinol 0.25 or 0.5 and never use retin-A products, which are stronger than retinol.
Final Words
Retinol is one of the ingredients that dermatologists strongly advise including in your skincare regimen. However, there are several misunderstandings regarding retinol's reported risks and side effects. Research on retinol frequently shows its advantages go over its negative aspects. Retinol has mild adverse effects that disappear after a few weeks and is considered safe by medical specialists.
It's important to research to determine the right retinol concentration for your skin type. Taking precautions, like starting with a mild retinol product or doing a patch test, can help to achieve and get the best results for your skin.