Ladies, let's talk about getting amazing hair in a natural way! We all dream of having long, healthy hair, and guess what? Nature has some fantastic remedies that can make it happen. These natural ingredients are easy to find right in our homes and work like magic to promote faster and healthier hair growth. We will discuss how to grow hair faster and healthier but with all natural ingredients.
In this article, we'll explore the wonders of onion juice, packed with a special element called sulfur that makes hair stronger and thicker. Then there's the goodness of eggs and coconut milk, nourishing your hair and making it super healthy. No need for expensive products with harsh chemicals – we'll show you how to use these natural treasures to transform your hair care routine. So, get ready for a magical adventure as we uncover the secrets to grow faster and healthier with the power of nature's ingredients. Your hair is about to shine like never before!
How To Grow Hair Faster And Healthier With Natural Ingredients?
1. Onion Juice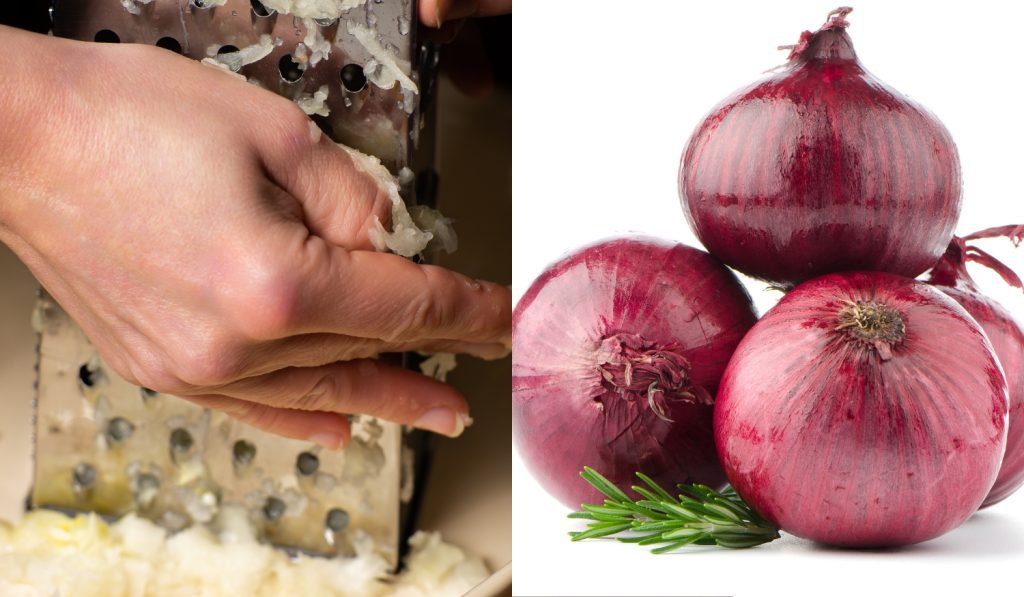 Benefits: Onion juice is a powerhouse of sulfur, which promotes collagen production, leading to stronger and thicker hair. It also contains antibacterial properties that combat scalp infections and improve hair follicle health. There are phytochemical compounds in onion juice that successfully treat patchy alopecia areata as well.
How to Apply: Grate a fresh onion and extract its juice using a sieve or cheesecloth. Before applying, ensure your hair is clean and damp. Take the extracted juice and gently massage it onto your scalp using circular motions. Leave it on for about 30 minutes to allow the nutrients to penetrate the scalp. While the smell may be strong, the results make it worthwhile. After the waiting period, rinse it off with a mild shampoo. For best results, apply onion juice to your hair twice a week.
2. Egg Mask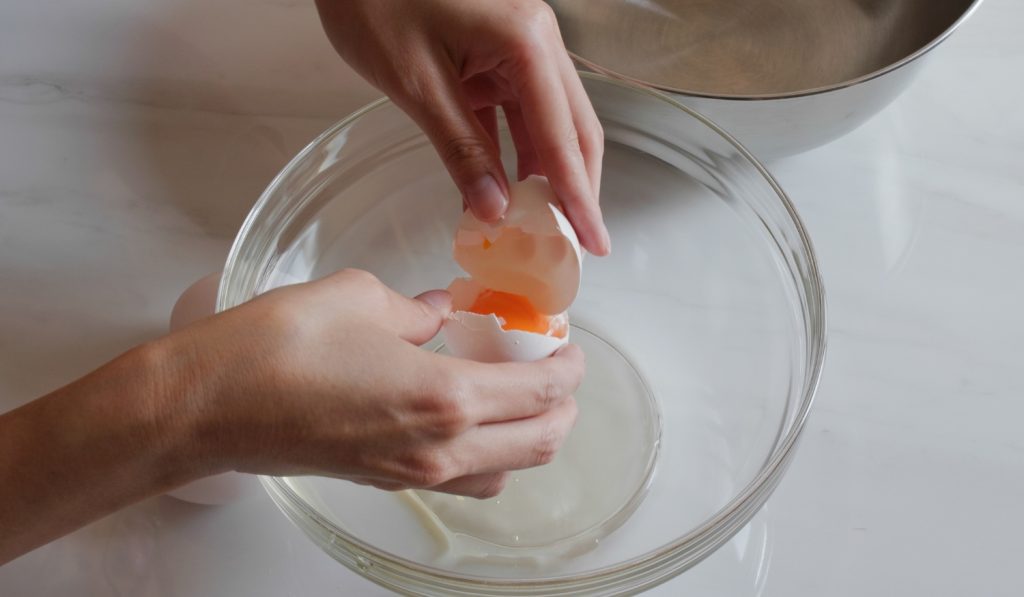 Benefits: Eggs are rich in proteins and biotin, essential for hair growth and strength. They help nourish the hair, making it more resilient and promoting healthy growth.
How to Apply: Beat one or two eggs in a bowl and apply the mixture evenly to your scalp and hair. Gently massage the egg mask into your scalp using your fingertips. Allow it to sit for 20-30 minutes to ensure the nutrients seep into the hair shafts. Rinse off the egg mask with cold water and a gentle shampoo. Incorporate this treatment into your hair care routine once a week for optimal results.
3. Coconut Milk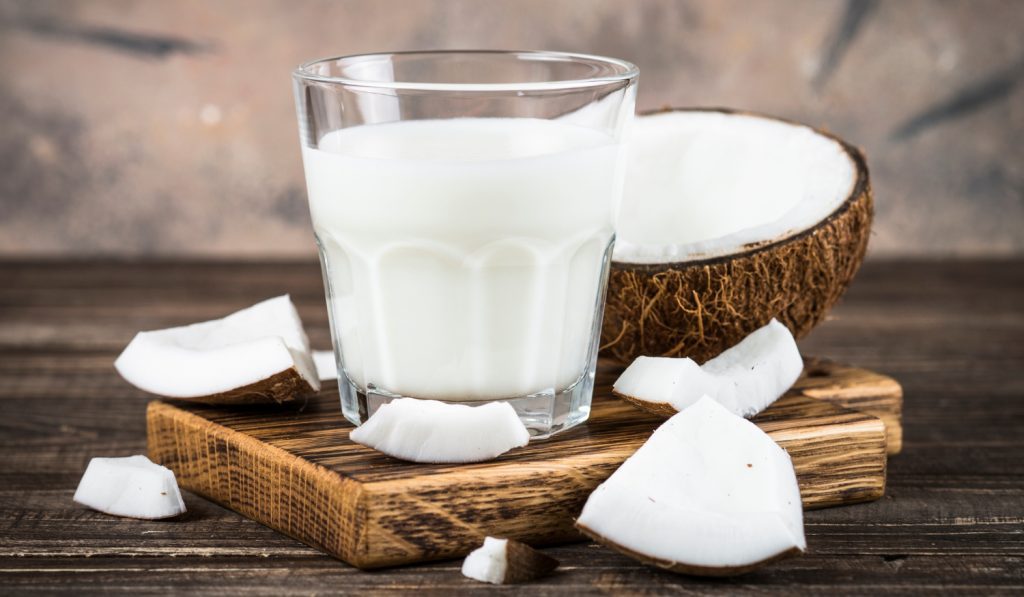 Benefits: Coconut milk is packed with essential fats and proteins that deeply moisturize the hair, stimulating growth and promoting overall hair health.
How to Apply: Extract fresh coconut milk from grated coconut or use store-bought coconut milk. Apply the coconut milk to your scalp and hair, ensuring complete coverage. Gently massage the milk into your scalp for better absorption. Allow it to sit for 1-2 hours, giving the nutrients enough time to penetrate the hair shafts. After the waiting period, rinse your hair thoroughly with water. Repeat this process at least once a week to enjoy the benefits of stronger, shinier, and healthier hair.
4. Gooseberry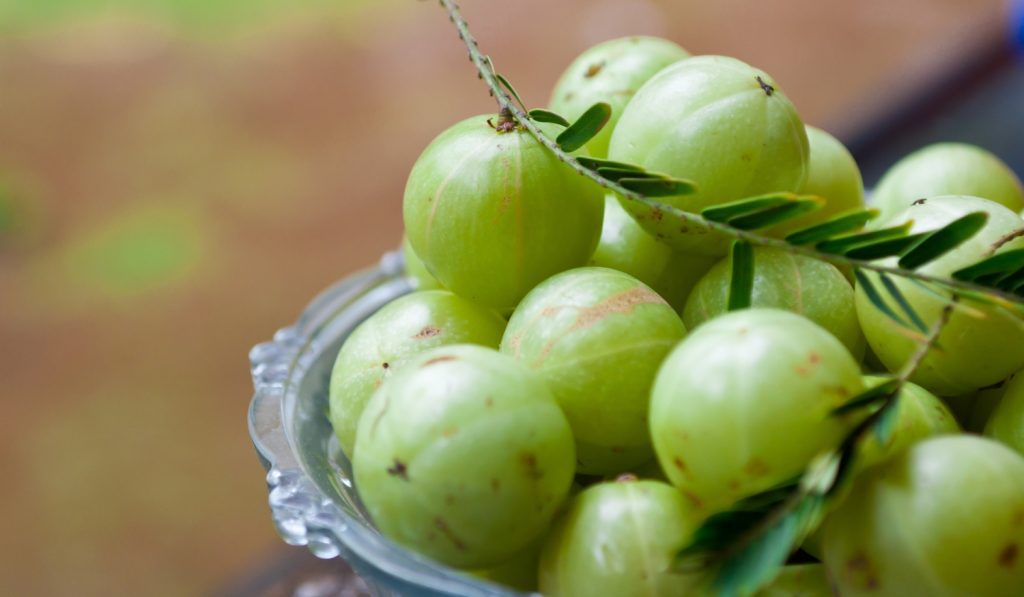 Benefits: Gooseberry is a rich source of Vitamin C and antioxidants, which strengthen hair follicles and promote hair growth. It also helps in maintaining scalp health.
How to Apply: Create an Gooseberry hair oil by boiling dried Gooseberry pieces in coconut oil until they turn black. Let the oil cool down to a comfortable temperature and apply it to your scalp regularly. Gently massage the oil into your scalp to enhance blood circulation. Leave it on overnight or for a few hours before shampooing your hair. Regularly using Gooseberry hair oil will nourish your hair and encourage growth.
5. Green Tea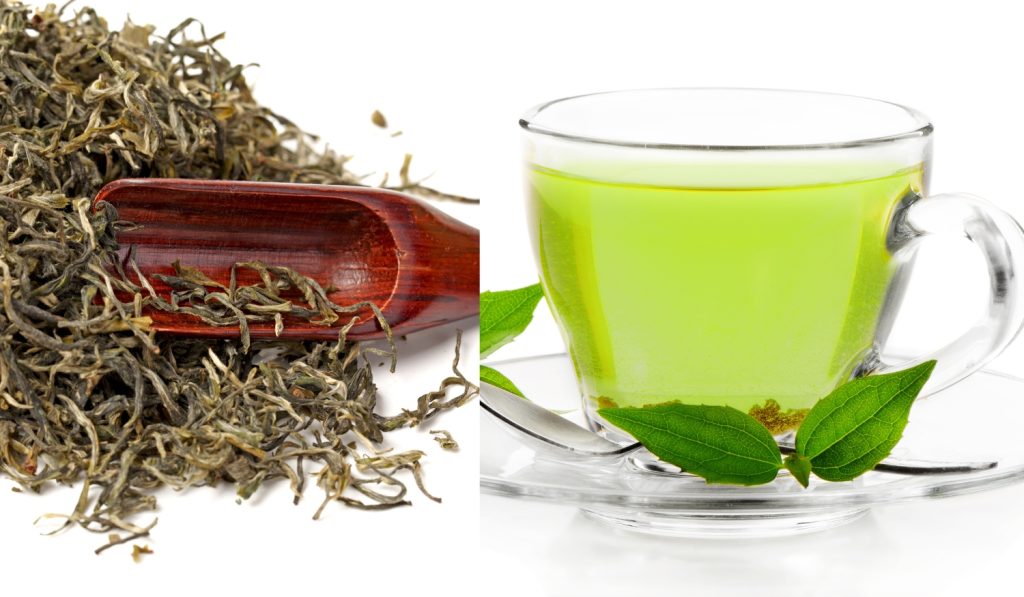 Benefits: Green tea is known for its high antioxidant content, which helps reduce hair loss and improve overall hair quality.
How to Apply: Prepare a strong cup of green tea and let it cool down. After washing your hair with shampoo, apply the cooled green tea to your scalp and hair. Gently massage it in and leave it on for 1 hour. Afterward, rinse your hair with water. Incorporate this green tea treatment into your hair care routine once a week for the best results.
6. Fenugreek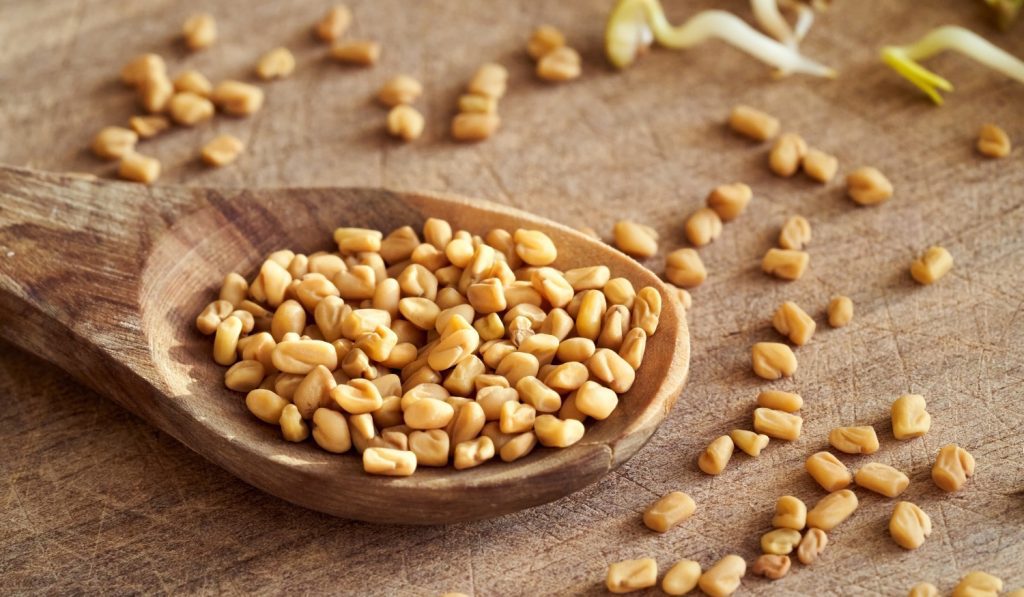 Benefits: Fenugreek seeds are an ancient remedy for hair growth and scalp health. It helps strengthen hair follicles and nourishes the scalp.
How to Apply: Soak fenugreek seeds in water overnight. The next morning, grind the soaked seeds into a fine paste. Apply the paste to your scalp and hair, leaving it on for 30 minutes before washing it off. Fenugreek helps promote faster hair growth when used regularly.
7. Apple Cider Vinegar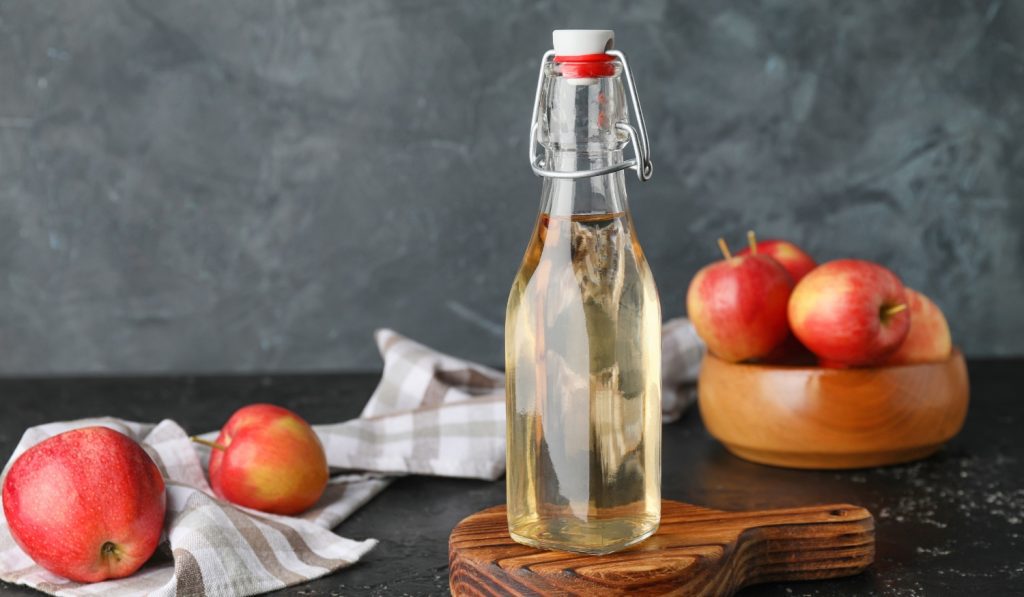 Benefits: Apple cider vinegar helps balance the pH level of the scalp, leading to healthier hair growth. It also helps remove product buildup and restore the scalp's natural balance.
How to Apply: Mix equal parts of apple cider vinegar and water. After shampooing your hair, use this solution as a final rinse. Ensure that you apply the solution thoroughly to your scalp and hair. Leave it on for a few minutes before rinsing it off with water. Incorporate this apple cider vinegar rinse into your hair care routine regularly for improved hair growth and a healthier scalp.
Infographic- How To Apply A Hair Mask: Step By Step Guide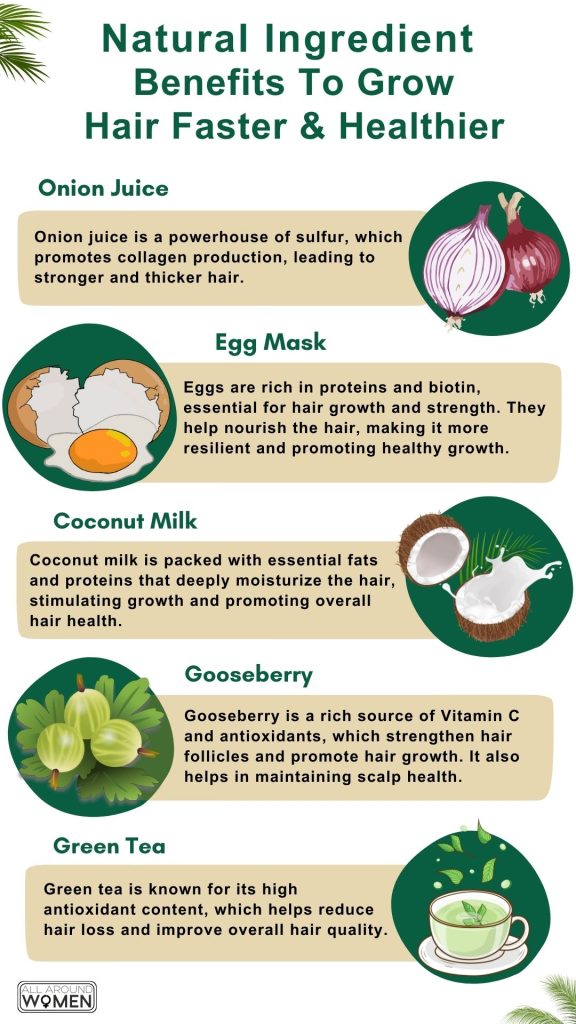 FAQs [Frequently Asked Questions]
Q. Can these remedies work for all hair types?
A. Yes, these natural ingredients can be beneficial for all hair types, but individual results may vary. Adjust the frequency of use and observe how your hair responds to each remedy.
Q. Are there any side effects to using these natural ingredients?
A. Generally, these natural ingredients are safe to use, but some people may be allergic to certain components. Always perform a patch test before applying any remedy to your scalp and discontinue use if you experience any adverse reactions.
Q. How long will it take to see results?
A. Patience is key when using natural remedies. It may take a few weeks to a few months to notice significant changes in hair growth and health, depending on your hair's natural growth rate and condition.
Q. Can I combine multiple natural ingredients for hair growth?
A. Yes, you can create customized hair masks by combining different natural ingredients. However, ensure that you are not allergic to any of the components and perform a patch test before applying the mixture to your scalp. Additionally, avoid combining ingredients that may have adverse chemical reactions.
Q. Can these natural remedies reverse hair loss?
A. While natural remedies can promote hair growth and strengthen hair, they may not be able to reverse significant hair loss caused by medical conditions or genetic factors. If you are experiencing excessive hair loss, it's essential to consult a dermatologist or trichologist for a proper diagnosis and personalized treatment plan.
Final Words
Harnessing the power of natural ingredients is a gentle yet effective way to grow hair faster and achieve healthier hair. These time-tested remedies not only nurture your hair but also promote overall well-being without resorting to harsh chemicals. Embracing the power of nature in your hair care routine can yield remarkable results that leave you with luscious and vibrant tresses.
However, remember that natural remedies require patience and consistency. Don't expect overnight transformations, as nurturing your hair naturally takes time. Each women's hair is unique, and results may vary, but trust in the goodness of these natural ingredients to work their magic.