In 2023, hairstyles will continue to evolve and offer various options to enhance your appearance and help you achieve a younger look. Whether you're looking for a short and edgy cut or a longer style with soft waves, there are plenty of hairstyles to choose from. In this article, we'll explore 20 different hairstyles that can help you achieve a youthful and refreshed look. It's important to note that individual hair types, lengths, and personal preferences may require slight modifications. So, consulting with a professional hairstylist is always recommended for personalized advice.
20 Hairstyles To Make You Look 10 Years Younger
1. Layered Bob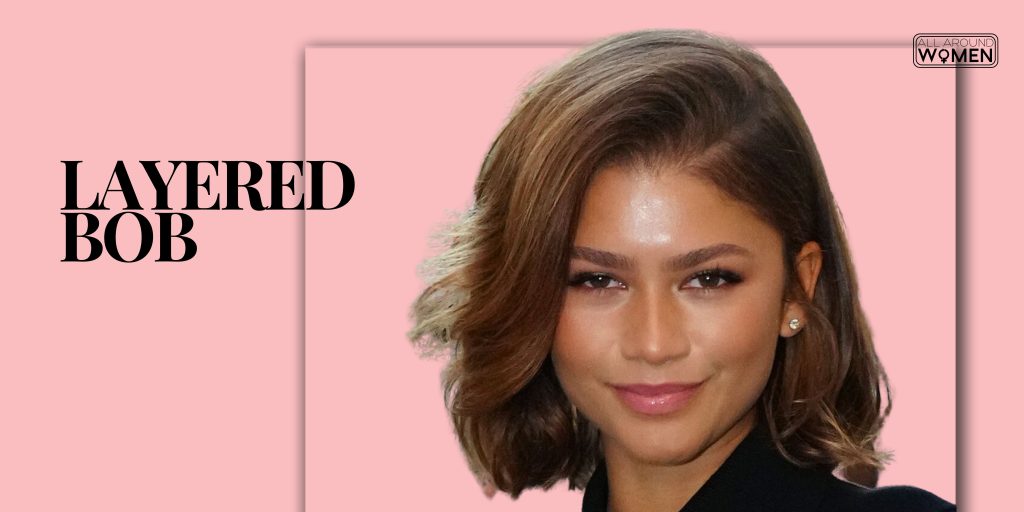 A layered bob is a versatile and timeless hairstyle that can make you look younger. The layers add movement and dimension to your hair, while the length around the chin frames your face beautifully. Ask your stylist to cut soft, blended layers to achieve a younger and effortless look.
2. Textured Pixie Cut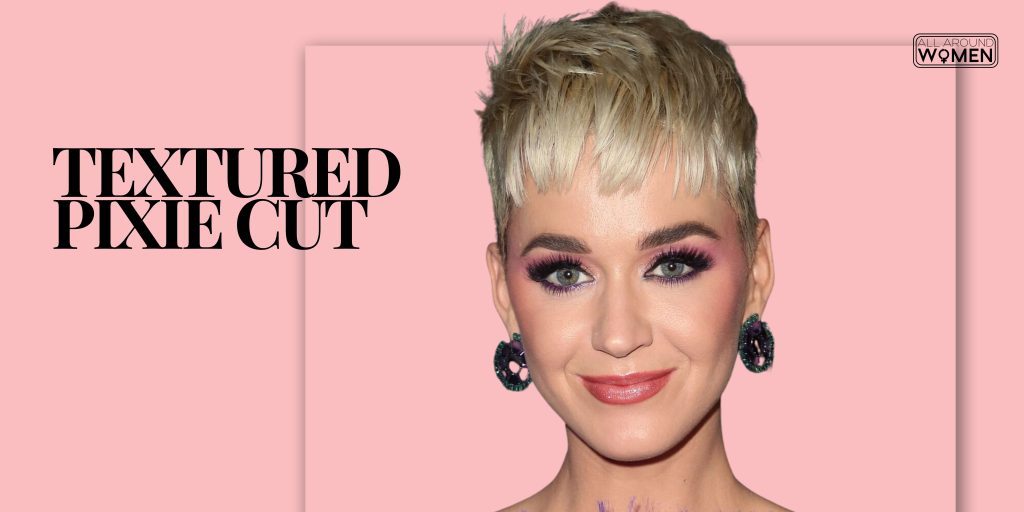 The textured pixie cut is a bold and classy choice. This short haircut is characterized by choppy layers and a slightly tousled appearance. This adds volume and texture to your hair. Moreover, i's a low-maintenance option that can make you look fresh and modern.
3. Side-Swept Bangs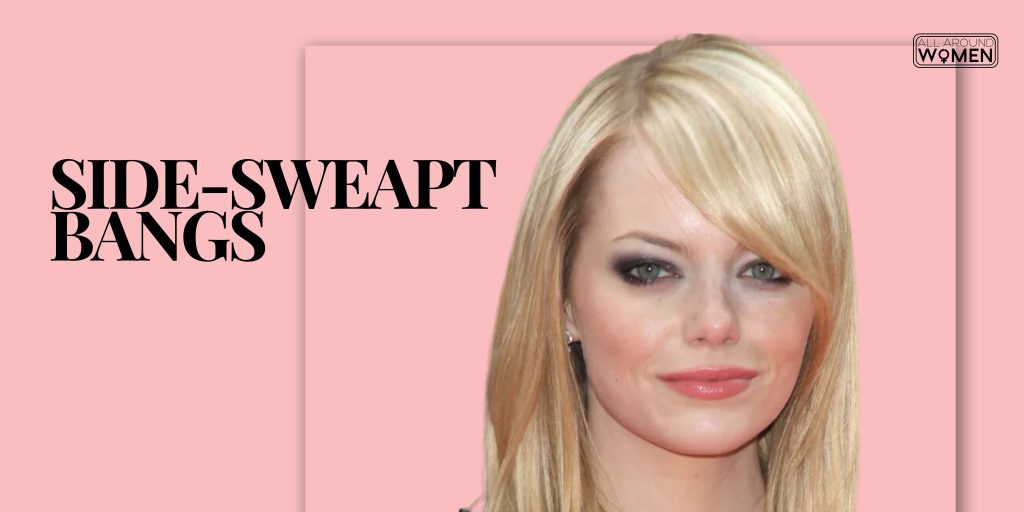 Side-swept bangs are a simple yet effective way to soften your features and achieve a younger appearance. These bangs are swept to the side, framing your face and creating a flattering effect. Consult with your stylist to determine the ideal length and thickness of the bangs based on your face shape.
4. Beachy Waves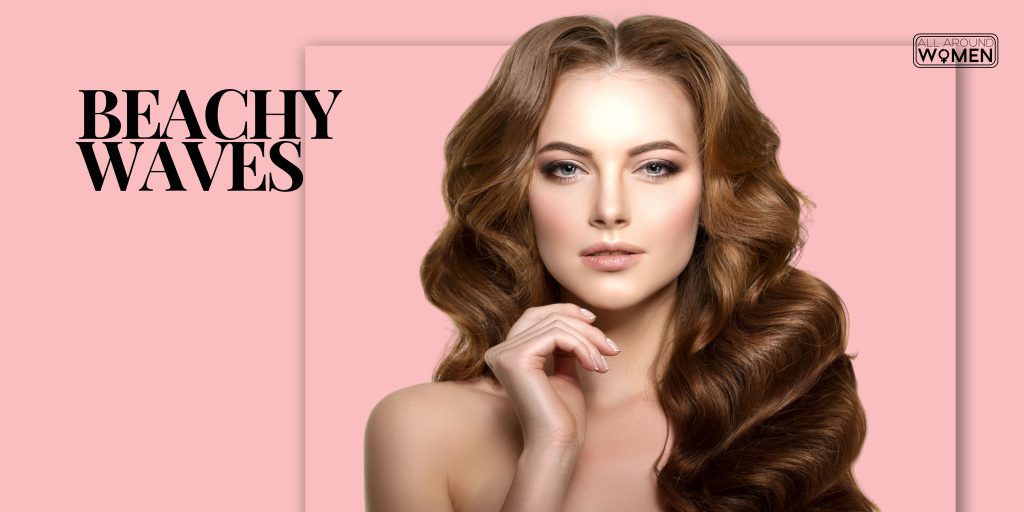 Beachy waves give you a carefree, relaxed, and youthful look. You can create this look by scrunching damp hair and using a curling iron or sea salt spray. The result is loose, effortless waves that exude a sense of vibrancy and playfulness.
5. Long Layers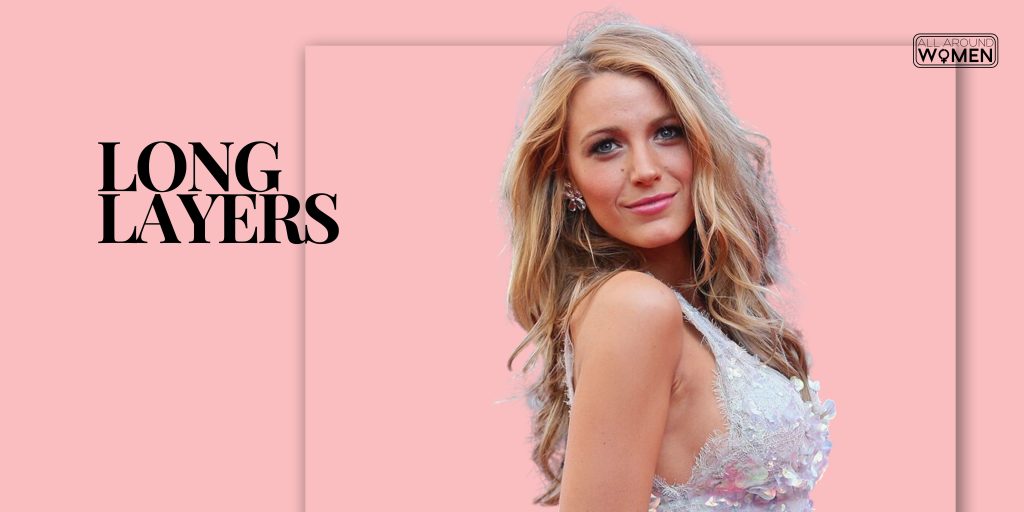 Long layers are perfect if you want to maintain your hair length while adding movement and vitality. By incorporating long layers, your hair gains volume and texture. These layers can be tailored to your hair length and texture. Hence, this makes it a versatile option for different hair types.
6. Messy Bun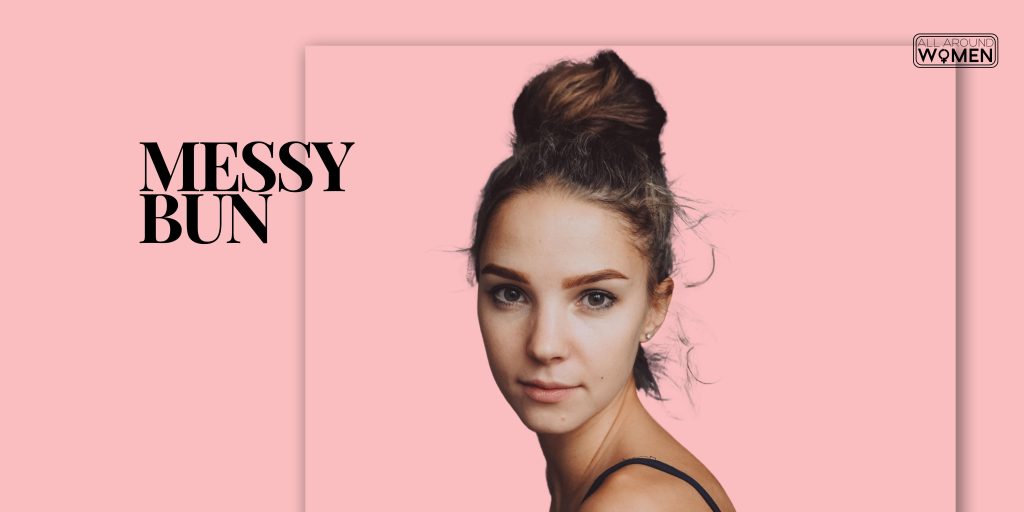 A messy bun is an easy, go-to hairstyle that can give you a youthful and casual vibe. Put your hair up in a high ponytail and fasten it with an elastic to make a sloppy bun. Then, twist and wrap the ponytail around the base, securing it with bobby pins. Loosen the bun and pull out a few face-framing strands for an effortless look.
7. Half-Up, Half-Down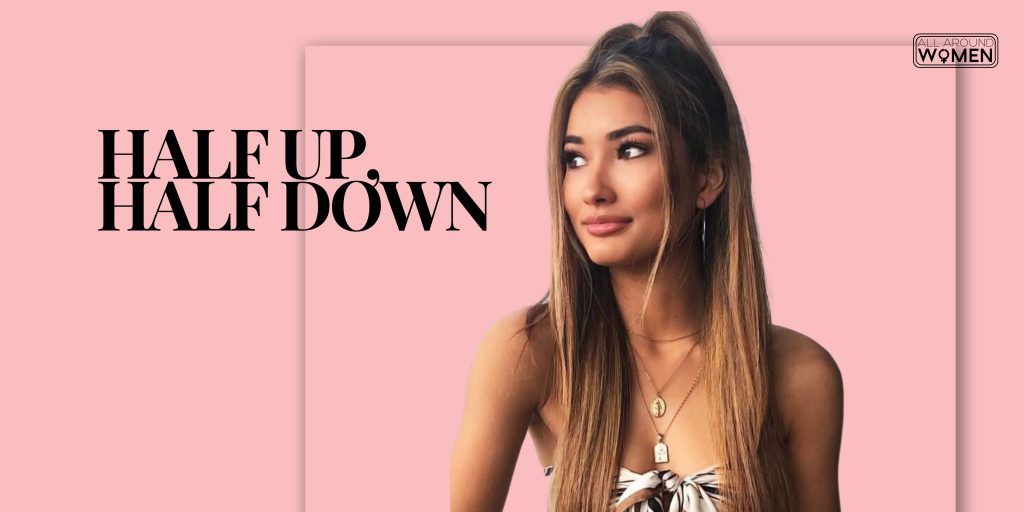 The half-up, half-down hairstyle offers a balance between an updo and leaving your hair loose. It involves parting your hair in the middle and gathering the top half into a small ponytail or twisting at the crown of your head. This look is adaptable and can be altered to accommodate various hair lengths and textures.
8. Sleek High Ponytail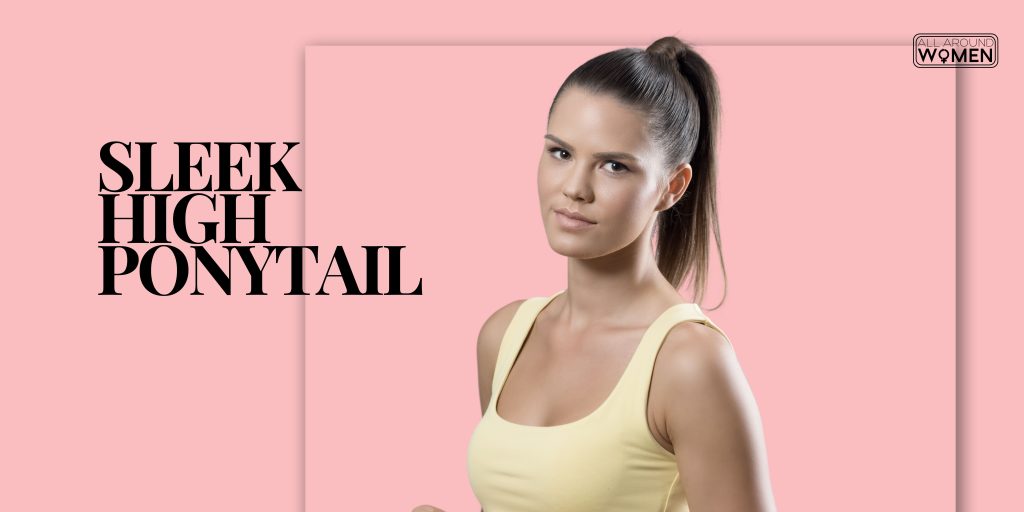 A sleek high ponytail is a polished and youthful hairstyle that adds sophistication to your overall look. To achieve this style, brush your hair back into a high ponytail, ensuring it is smooth and free from bumps. Then, you can wrap a small section of hair around the elastic to hide it, creating a more polished appearance.
9. Fishtail Braid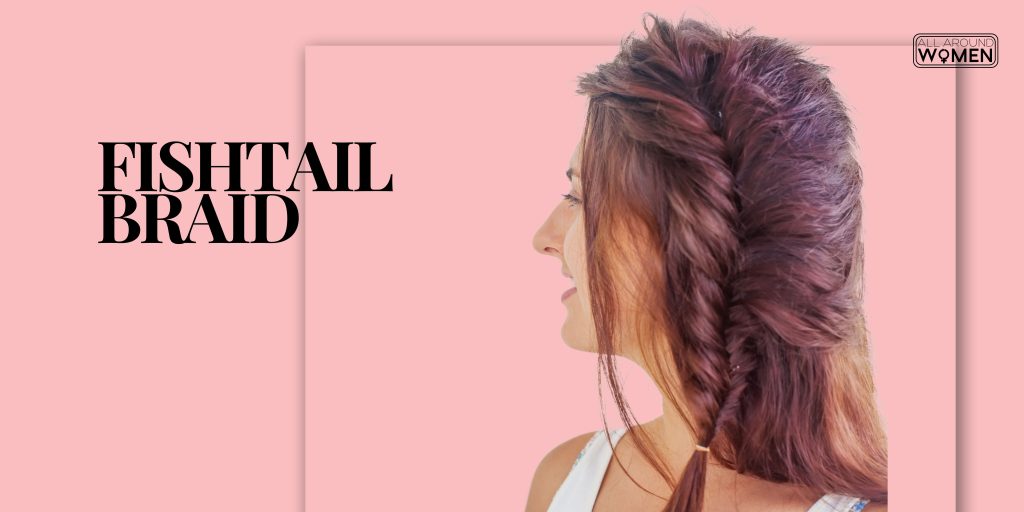 The fishtail braid is a beautiful and trendy hairstyle that can make you look youthful and effortlessly chic. Divide your hair into two sections and take a small piece from the outer edge of one section, crossing it over to the opposite side. Repeat this process, alternating sides until you reach the end, then secure it with an elastic. The result is a unique, intricate braid that adds a touch of elegance to your look.
10. Messy Side Braid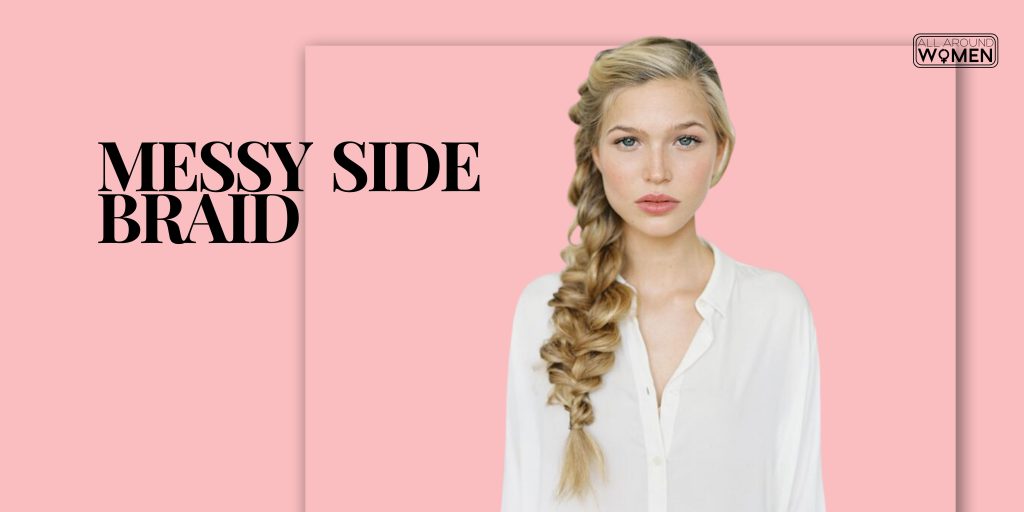 The messy side braid is a relaxed and youthful hairstyle that can be created in minutes. Simply gather your hair to one side and create a loose braid, securing it with an elastic. Pull out a few strands to achieve a carefree and effortless look. This hairstyle is perfect for casual outings or when you want a relaxed, bohemian-inspired appearance.
11. Short Shag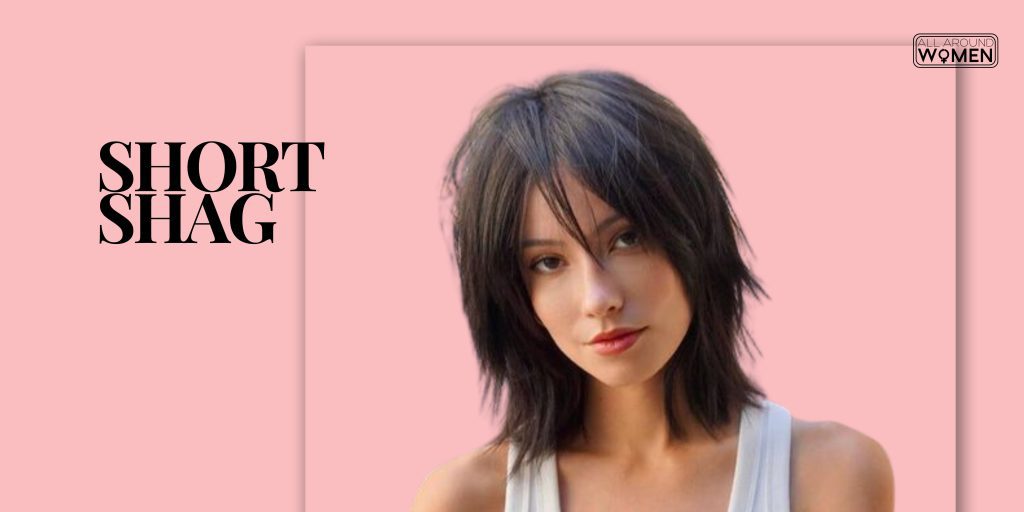 The short shag is a trendy haircut that can give you a chic and edgy look. It involves short layers, textured ends, and choppy bangs. This haircut adds volume, movement, and a modern touch to your hair. Hence, this makes it an excellent choice for those who want to embrace a more youthful and daring style.
12. Voluminous Curls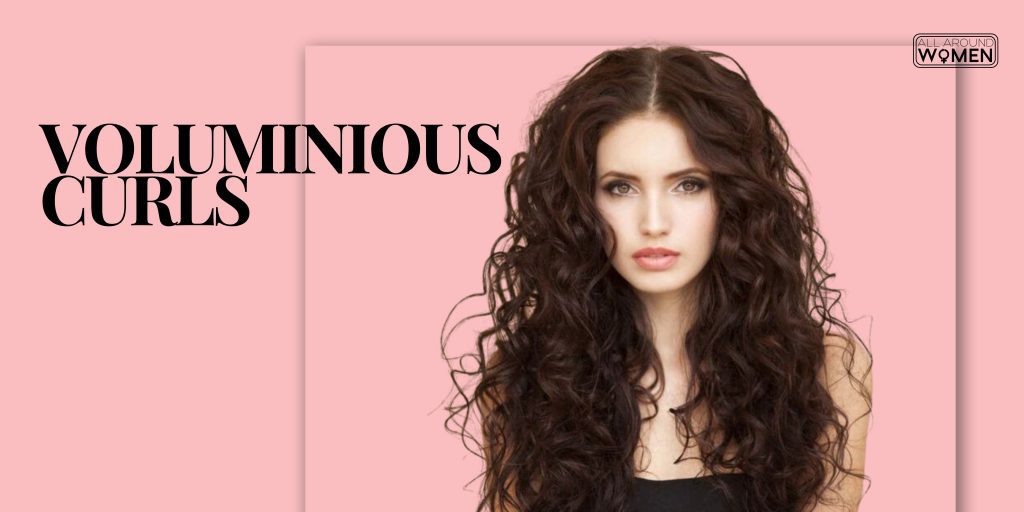 Voluminous curls are a classic and timeless hairstyle that can add bounce and fresh face energy to your hair. Use a curling wand or rollers to give your hair voluminous curls all over to get this style. Once the curls are set, gently brush them out to create soft, voluminous waves. This hairstyle is perfect for special occasions or when you want to elevate your everyday look.
13. Sleek Bob With Blunt Bangs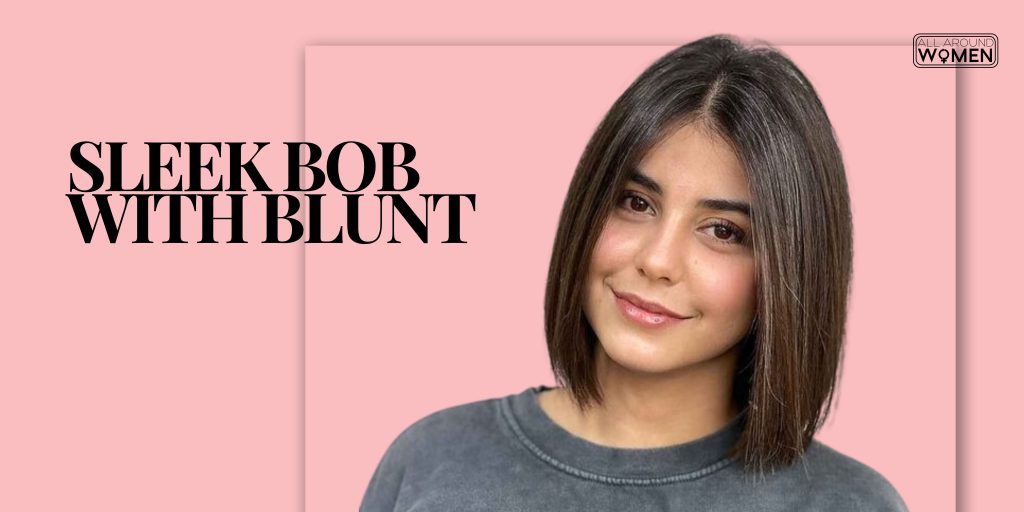 The sleek bob with blunt bangs is a bold and stylish hairstyle that can make you look youthful and confident. This haircut features a sleek, chin-length bob with straight, blunt-cut bangs that create a statement look. The clean lines and sharp edges of this hairstyle exude a modern and fashionable vibe.
14. Top Knot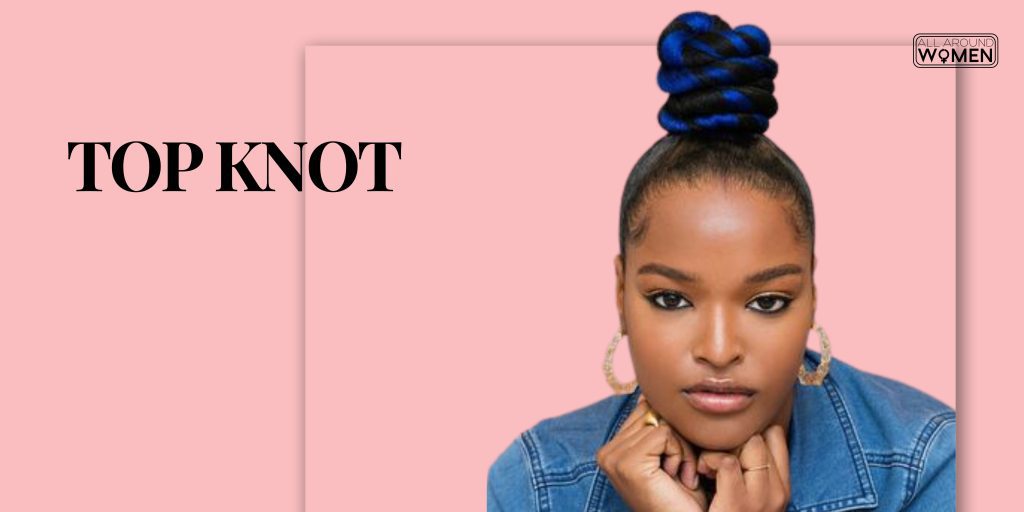 The top knot is a quick and easy hairstyle that can instantly give you a younger look and trendy appearance. Put your hair up in a high ponytail, twist it into a bun, and fasten it with bobby pins to make a top knot. For a more relaxed look, loosen the bun and allow a few face-framing strands to fall freely.
15. Tousled Lob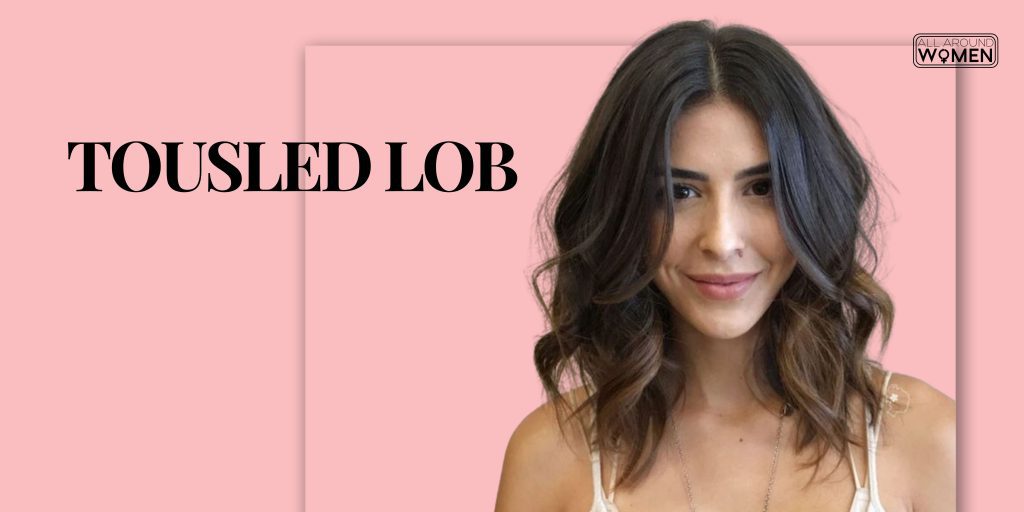 The tousled lob, or long bob, is a versatile hairstyle that can make you look effortlessly chic and classy. This haircut involves a slightly longer bob with textured ends and a relaxed, tousled look. You can achieve this style by using texturizing products or by lightly curling your hair for added texture and movement.
16. Soft Waves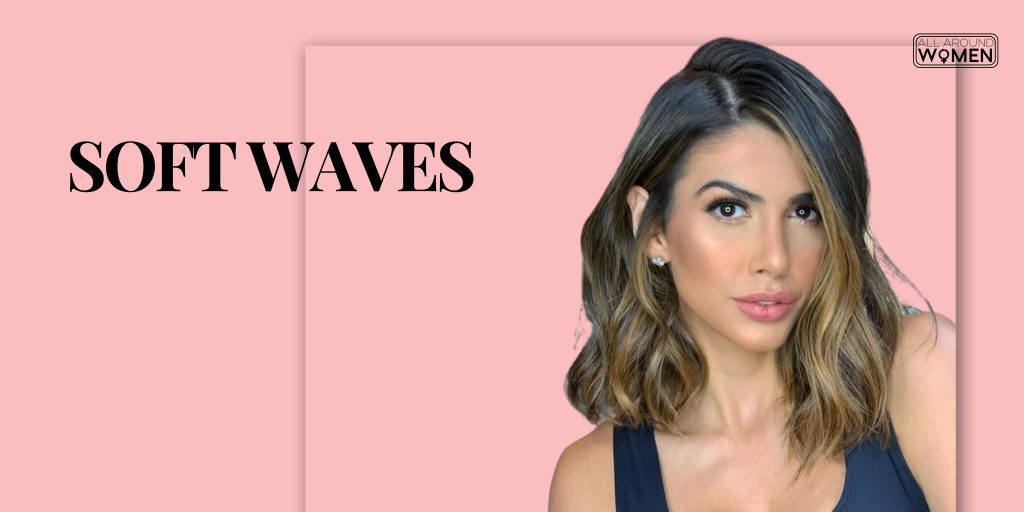 Soft waves are a timeless hairstyle that can give you a feminine and glamorous appearance. Use a big barrel curling iron or hot rollers to curl your hair for soft waves. After curling, gently brush out the curls to create loose waves with a natural-looking finish. This hairstyle works well for various occasions and can be dressed up or down.
17. Layered Pixie Cut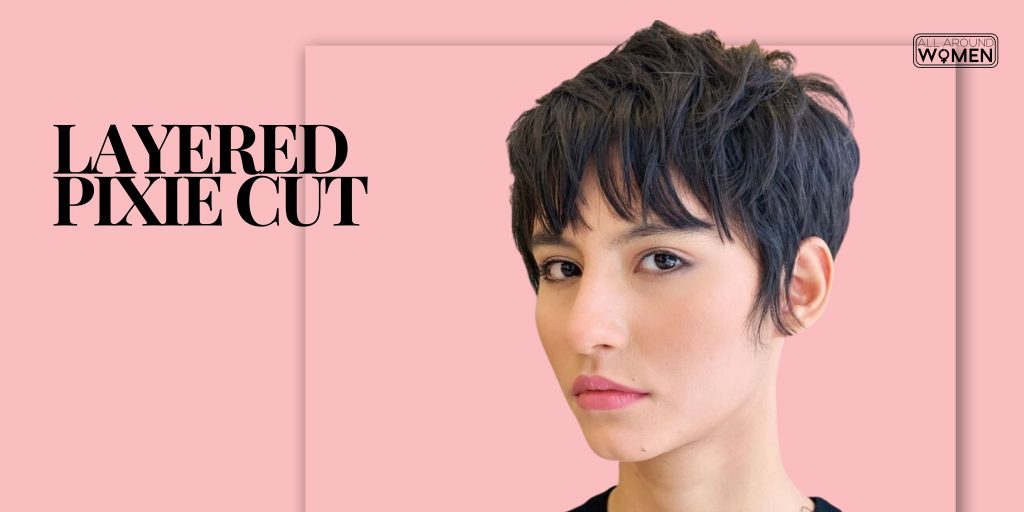 The layered pixie cut combines the edginess of a pixie cut with the added movement and texture of layered sections. This haircut features short layers that give your hair volume and a playful, youthful vibe. It's a daring and modern choice that can enhance your facial features and express your bold personality.
18. Slicked-Back Ponytail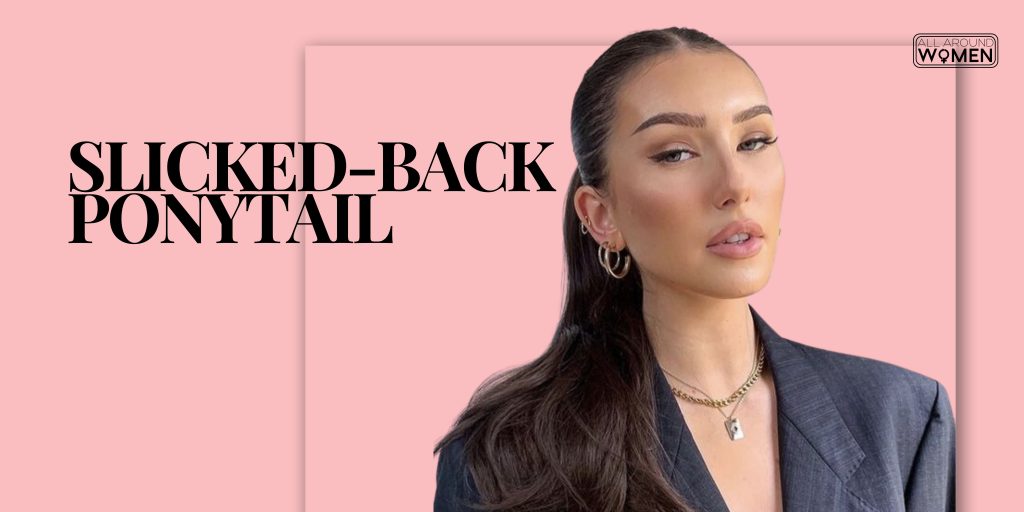 The slicked-back ponytail is a sleek and polished hairstyle that can give your face a young and sophisticated look. Apply a small amount of gel or pomade to your hair, then comb it back into a high ponytail. Also, ensure that it is smooth and sleek. Wrapping a little part of hair over the elastic to conceal it will give the look of refinement and add a touch of elegance.
19. Side-Swept Curls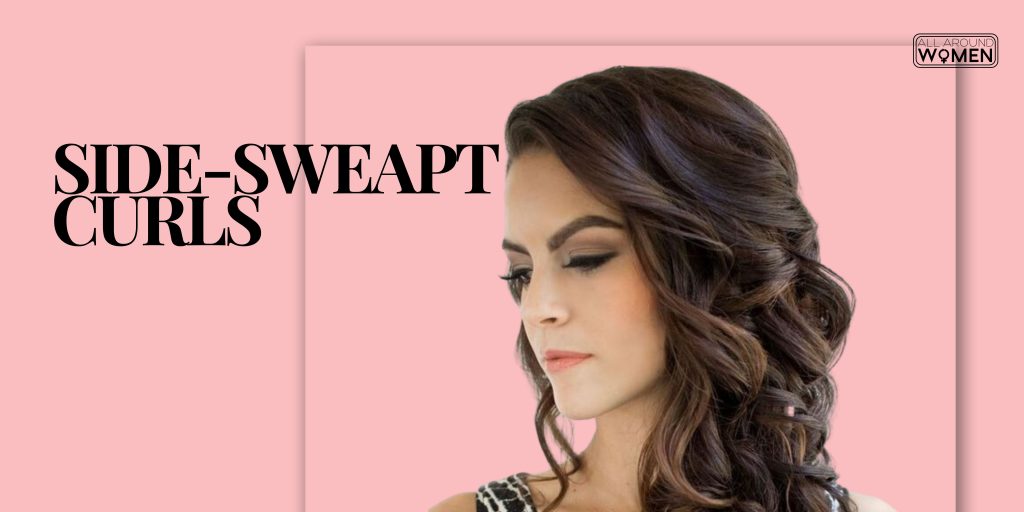 Side-swept curls offer an elegant and romantic hairstyle that can make you look beautiful and glamorous. Curl your hair with a hot roller or curling iron, and then brush the curls to the side so they hang over your shoulder. This hairstyle adds a touch of sophistication and enhances your facial features.
20. Braided Crown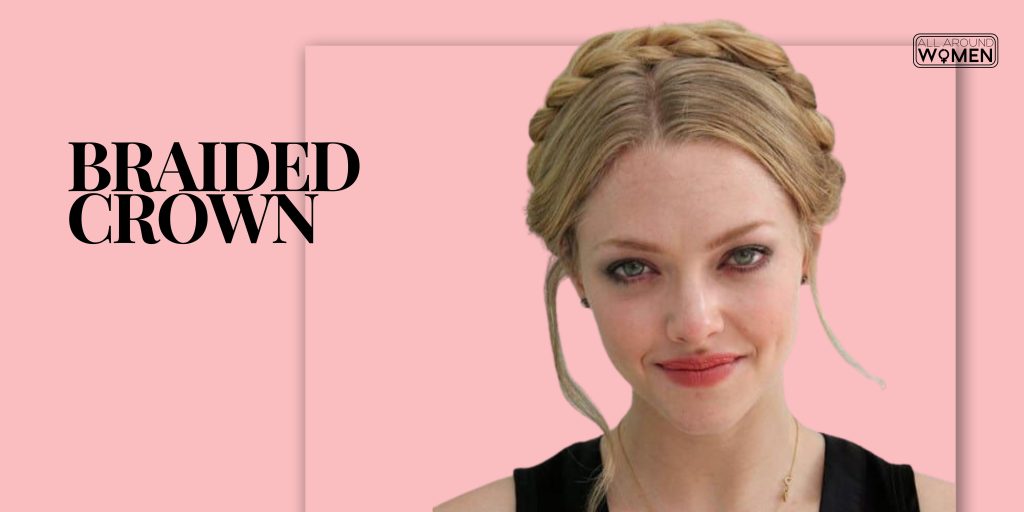 The braided crown is a beautiful ethereal hairstyle that can make you look younger and feminine. Start by creating two braids on either side of your head, then wrap them over the top of your head, securing them with bobby pins. This hairstyle exudes a romantic and bohemian charm, perfect for weddings, festivals, or any special occasion.
Infographic- Best Hairstyles To Make You Look Younger And Stylish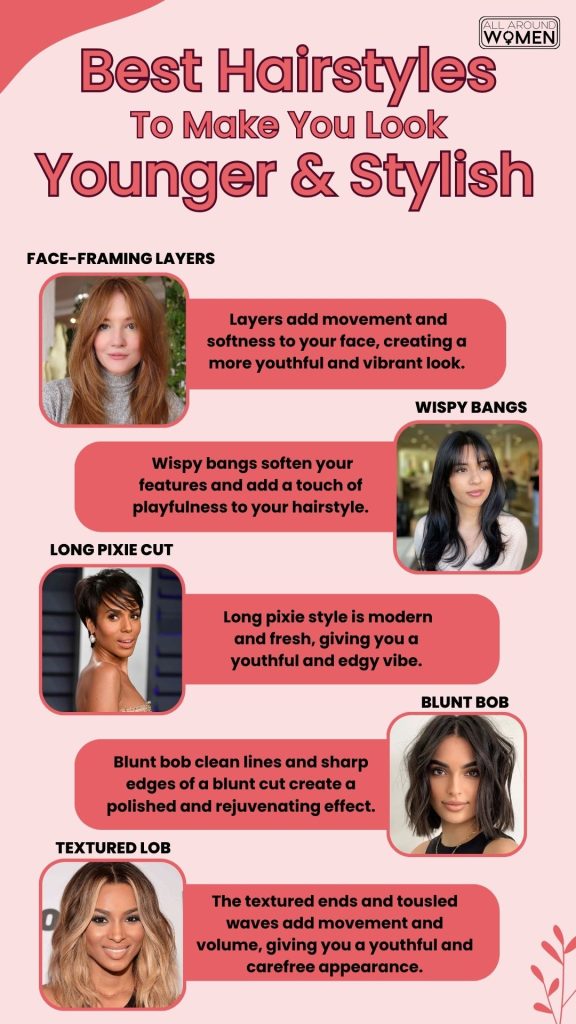 FAQs [Frequently Asked Questions]
Q1: Will these hairstyles work for all hair types?
A: While the hairstyles mentioned in this article can generally work for various hair types, it's essential to consider your specific hair texture, density, and length. Some styles may require slight modifications or additional styling techniques to suit your hair type. Consulting with a professional hairstylist will help you determine the best approach for your specific hair type.
Q2: How do I choose the right hairstyle for my face shape?
A: When choosing a hairstyle, consider your face shape, as it can greatly impact the overall look. For example, layered hairstyles and side-swept bangs tend to complement round faces, while longer styles and angular cuts can balance out square faces. Oval faces typically have more flexibility and can pull off a wide range of hairstyles. It's usually beneficial to seek the advice of a hairdresser who can make tailored suggestions based on your facial shape.
Q3: Are these hairstyles time-consuming to maintain?
A: The level of maintenance required for each hairstyle can vary. Some styles, like messy buns or tousled waves, offer a more relaxed and low-maintenance approach. On the other hand, sleek hairstyles or intricate braids may require more time and effort. Consider your lifestyle and the amount of time you're willing to invest in styling your hair when choosing a hairstyle.
Q4: Can these hairstyles work for older individuals?
A: Absolutely! While these hairstyles are mentioned in the context of looking younger, they can be worn by individuals of any age. The key is to adapt the style to suit your personal preferences and ensure it complements your overall appearance. It's worth discussing your desired look with a hairstylist who can offer guidance on how to tailor each style to your age and individual features.
Final Words
Experimenting with different hairstyles can be a fun and exciting way to refresh your look and boost your confidence. The goal is to pick a style that compliments your face shape, hair type, and sense of style, whether you prefer a layered bob, textured pixie cut, or classy side-swept curls. Don't be afraid to try something new. However, consult a hairstylist who can provide expert guidance and ensure the best results. You can effortlessly turn back the clock and embrace a youthful appearance with the right hairstyle.