The term "Gemini hair" refers to a particular type of hairdo that symbolizes the dual nature of the Gemini zodiac sign by having two contrasting hair colors or styles on either side of the head. The hairdo for Geminis reflects the dualistic and adaptable nature of this sign. To achieve the Gemini hair trend, the hair is often parted down the center and styled differently on each side. For instance, one side of the head would be dyed a vivid color, such as bluze or pink, while the other would be left natural or contrasting. Another option is to have straight hair on one side and curly or waved hair on the other.
After noticing a 345% increase in searches for "pink and lavender hair," a 280% increase around "brown to pink balayage," a 215% spike in "blue and black braids," a 150% increase in "lavender and blonde hair," and a 135% increase in searches for "multi-tone hair color," Pinterest highlighted the style in its 2023 trend predictions. Here in this article, you will find some of the most demanding ways to try the Gemini hair trend. Head On!
What is Gemini Hair Trend?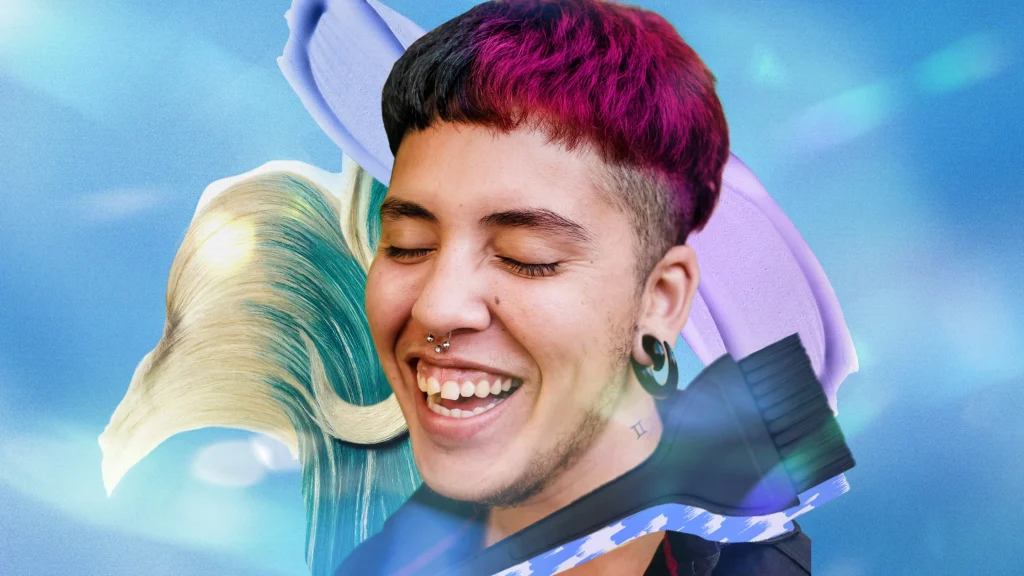 The two-toned hair color fad known as "Gemini hair" was motivated by the astrological sign of the same name. This hairstyle depicts the twin personalities that Geminis are renowned for having. A natural or neutral color is applied to one half of the head, while a vivid, contrasting color is applied to the other. This trend really is taking over the trend in 2023.
According to Pinterest's analysis, dual hair hues will become more popular this year. Thanks to this hair trend, the little Gemini inside you (regardless of what your sun sign is) won't have to make one choice but have the option of opting for two shades. While you may leave your two-tone hair in more subdued tones of caramel and chocolate, the style is ideal for adding solid pops of color. According to Pinterest, "Gen Z and millennials will mix natural tones with vibrant purples, blues, and pinks." Some popular color combinations for Gemini hair include:
Black and white
Brown and blonde
Blue and pink
Black and red
Indigo and Black
Copper and blonde
Baby pink and blonde
Two-toned dark red
There are several methods to style the Gemini hair: You can braid it, wear it curly, or wear it straight. Add highlights or lowlights and give yourself a more dimensional appearance.
How to Choose the Right Gemini Colors?
Choosing the right colors for your Gemini-inspired hair or personal preferences can enhance the overall aesthetic and convey the desired mood or message. Various colors can be used to symbolize Gemini, an astrological sign known for its versatility, communication, and curiosity. When choosing Gemini colors, it's crucial to consider both their symbolic connotations and the particular qualities you want to highlight. You can make decisions that connect with the spirit of Gemini by being aware of the significance of various colors and their effects on emotions.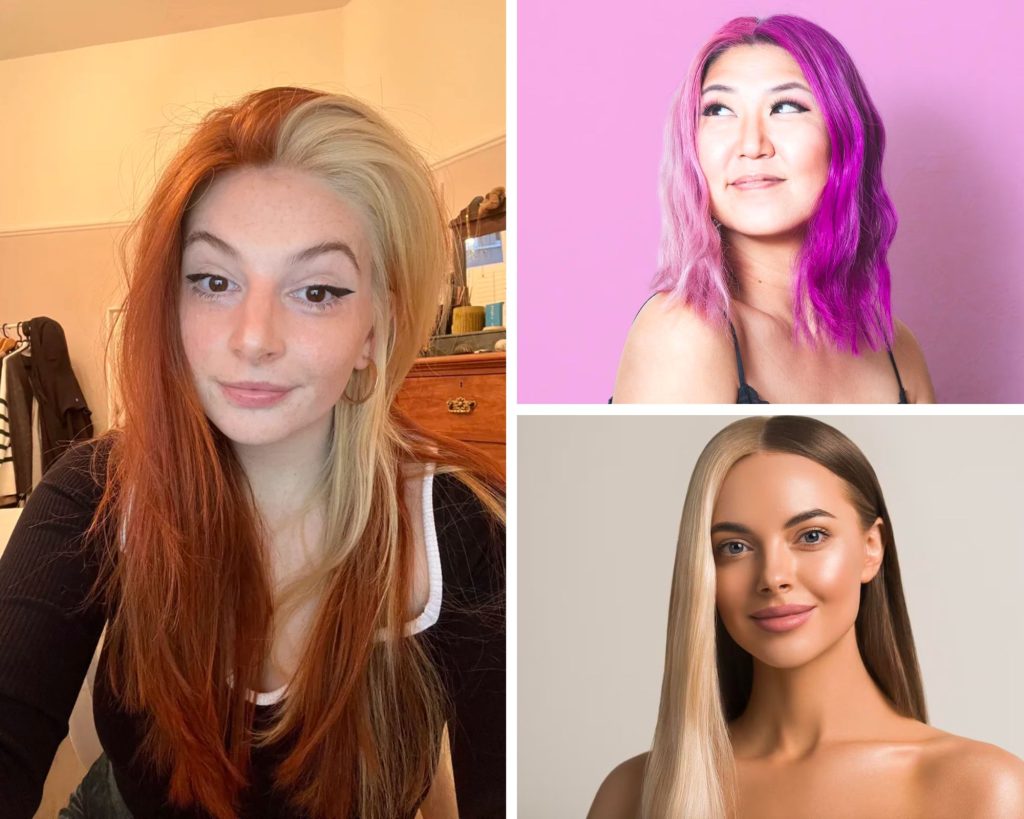 Here are a few suggestions for picking the correct Gemini colors:
Think about your personality:

Geminis are renowned for being curious, friendly, and intelligent. Therefore, if you are a Gemini, you should pick colors that highlight such characteristics. Yellow, blue, and green are some hues with these associations.

Think about your lifestyle:

If you have a busy lifestyle, you might want to choose colors that are energizing and uplifting. Your energy levels can be increased by using colors like orange and yellow. Quiet and calming colors are possible choices if you lead a more laid-back lifestyle. Relaxation can be encouraged by using colors like blue and green.

Be mindful of your emotions:

Colors can significantly influence our mood. Therefore, you might wish to use upbeat and bright colors if you generally feel dull in order to give yourself that boost. Yellow and orange are happy colors that can lift your spirits. Tranquil and relaxing colors may be appropriate if you generally feel anxious. Stress levels can be decreased by using colors like blue and green.

Try out different color combinations:

Experimenting is the best approach to determine your ideal Gemini colors. Find your favorite color combination by experimenting with various color combinations. What you discover may surprise you!
How To Do Gemini Hair At Home | Step by Step Guide
The Gemini hair is a distinctive hairdo that represents the duality of the Gemini horoscope sign by using two opposing colors in your hair. You can easily achieve the Gemini hair trend from the comfort of your own home, whether you're a Gemini yourself or simply want to experiment with a colorful and striking style. We'll walk you through the steps of making this fashionable haircut in this step-by-step tutorial, enabling you to show off your personality and attract attention wherever you go. Prepare to embrace your inner Gemini and take a trip with colorful hair!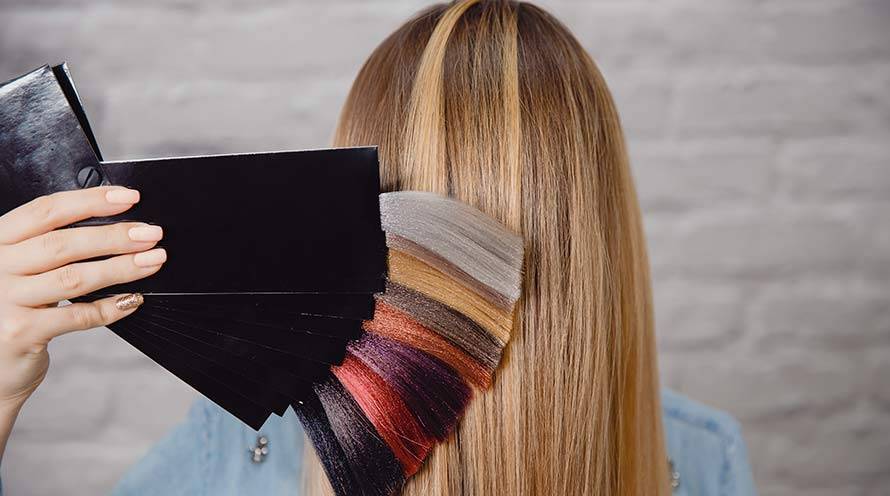 Here are the steps on how to do the Gemini hair trend at home:
Pick your color scheme. Choose your colors carefully because the Gemini hairstyle uses two opposing hues. You can choose any color combination you like. However, some common ones are as follows:
Black and white
Blue and pink
Black and red
Blonde and brunette
Purple and black
Green and yellow
Teal and orange
Pink and lavender
While drying your hair, you must prepare it by washing it with a clarifying shampoo. This will remove any product buildup that could affect the hair when combined with the color. To further protect your hair from dye, use a deep conditioner. Section your hair after that. Divide your hair into two equal sections after shampooing and conditioning it. An elastic band or a hair clip can control each piece.
Make sure the color is applied correctly from root to tip. One section of your hair should be dyed initially. Once you've colored the first section of your hair, repeat the process on the opposite area.
Allow the dye to mature. Depending on the dye brand you're using, you may need to give the dye a different period of time to develop. Make sure you properly adhere to the directions on the dye package.
Wash the color away. You must rinse the color out of your hair once it has developed. Be careful to rinse your hair until the water is completely clear.
Once painted, Makeover your hair. You can style your hair however you like after the dye has been rinsed out. The sleek, center part is ideal for the Gemini hair trend, but there are many different ways to style your hair.
Additional advice for attempting the Gemini hair trend at home:
You can take an internet lesson and learn how to tackle your hair. You can also contact a friend if you need help separating your hair.
To safeguard your hands while applying the dye, don't forget to wear gloves.
Even though experimenting and playing with hair hues at home can be entertaining, it's always best to leave the hair color to the experts, especially if you are planning to use more vibrant shades.
It is entirely normal to have second thoughts when selecting a color scheme. Before committing to permanent hues, experiment with temporary ones.
Remember to incorporate purple shampoo into your routine if you're leaning towards having blonde hair to reduce brassy tones.
How to Take Care of Hair Post-Dying?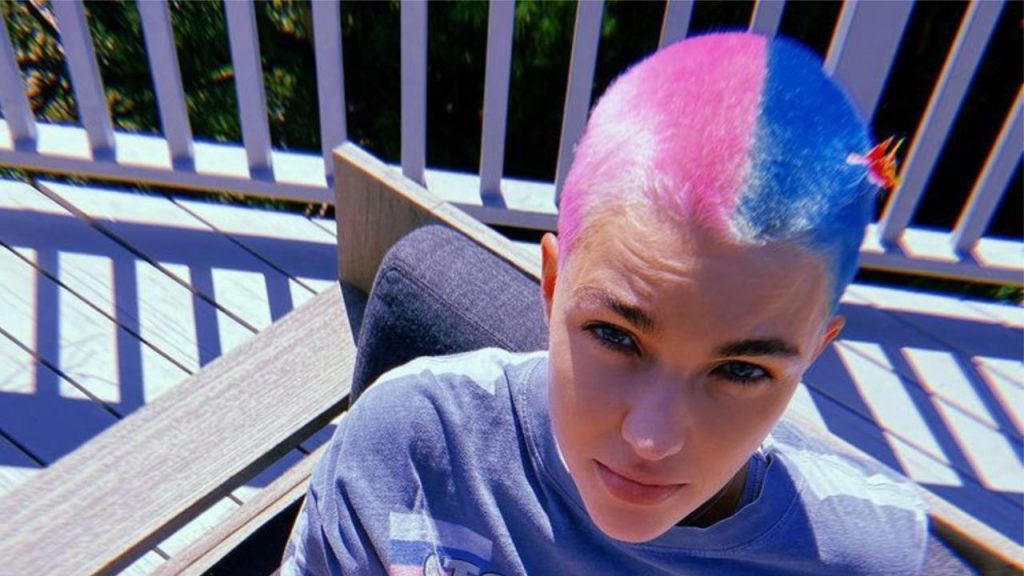 To keep your hair healthy, vibrant, and long-lasting, post coloring it, you must take care of it. Here are some tips to help you care for your hair post-dying:
Wait at least 24 to 48 hours before washing your hair after coloring it. This enables the hair color to ingrain and set thoroughly.
Use color-safe products: Choose shampoos, conditioners, and styling items made especially for hair that has been colored. These items are kinder and support keeping the dye's brilliance.
Wash your hair with cool water: Use cool or lukewarm water rather than hot when washing your hair. Hot water has the potential to remove the color and fasten the fade.
Reduce the number of times you wash your hair: Too many washes can cause the color to fade quickly. Use dry shampoo or gentle cleaning techniques between washes to increase the interval between washings.
Avoid chlorine and saltwater since they can be hard on colored hair and cause it to fade and dry. If you swim, cover your hair with a swim cap or condition it with leave-in before diving in.
Limit your time in the sun because it can also fade the color of your hair. Wear a hat or use UV-protective hair products to shield your hair while outside.
The deep condition frequently: Treat your hair once a week or as needed with deep conditioners or hair masks. These remedies assist in rehydrating and nourishing the hair and keep it looking vibrant.
Is Color Fade Normal?
Yes, it's common for hair color to fade with time. With each wash and exposure to environmental variables, hair color, especially semi-permanent or demi-permanent colors, will gradually deteriorate.
There are various causes for hair color fading, including:
Washing: Some color molecules are removed from your hair along with the shampoo every time you wash it. Color fading can be sped up by frequent washing.
Sun exposure: Your hair's color may fade as a result of the sun's ultraviolet (UV) rays dissolving the molecules that give it its color. Wearing a hat or shielding your hair from the sun can reduce color fading.
Water quality: How quickly your hair color fades can be influenced by the mineral content and pH level of the water you use for washing. A high mineral content in hard water might cause the color to fade more quickly.
Heat styling: Using blow dryers, curling irons, and flat irons on a regular basis can open the hair cuticles, making the color molecules more susceptible to fading.
Products for hair care: Some hair care products, especially those with sulfates or harsh chemicals, can take the color from your hair and hasten the fading process. Your hair color can be maintained by using products that are color-safe or sulfate-free.
It's vital to keep in mind that while permanent hair colors penetrate the hair more deeply than semi-permanent or temporary dyes, they tend to fade less over time. Even permanent dyes will eventually fade somewhat.
FAQs [Frequently Asked Questions and Answers]
Q: Can chemically treated hair be used with Gemini Hair products?
A: Yes, Gemini Hair has products that are appropriate for hair that has had chemical treatment, such as relaxed, permed, or color-treated hair. These items are intended to support preserving and enhancing the condition of chemically treated hair.
Q: How often should I use Gemini Hair products?
A: Your hair type and the particular product will determine how frequently you use a product. When you wash your hair, you normally use shampoo and conditioner, although you might apply treatments or masks once or twice a week. For optimum results, adhere to the directions on the product packaging.
Q: Where can I purchase Gemini Hair products?
A: You can buy Gemini Hair products from their official website and a few carefully chosen retail partners. Additionally, some beauty supply stores and online markets may carry them.
Q: Can I return or exchange Gemini Hair products?
A: For more information on Gemini Hair products' return and exchange policies, it is recommended to visit their official website or get in touch with their customer service. In general, if the product is unopened and in its original packaging, they might accept returns or exchanges within a specific time range.
Q: Are there any precautions or warnings when using Gemini Hair products?
A: A patch test is usually advised before using new treatments on your scalp or hair, even though Gemini Hair products are generally safe to use. This assists in identifying any sensitivities or unpleasant responses you may have. Additionally, avoid contact with the eyes and adhere to the instructions that come with each product. If irritation or pain develops, stop using the product and seek medical advice.
Final Words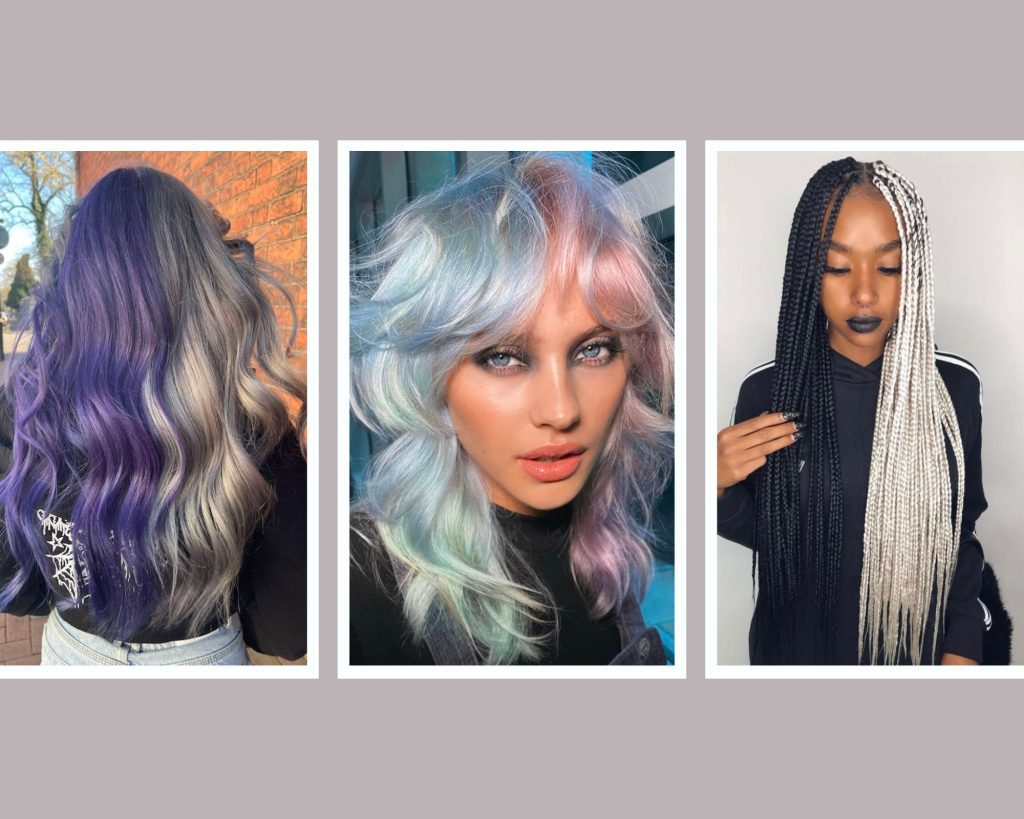 The world of beauty continues to change with intriguing new trends as 2023 draws closer. The Gemini hair trend stands out among them as a particularly alluring and daring option. Now that you know, this fashion trend is set to revolutionize the beauty industry with its striking clash of colors and symbolic reflection of the dual character of the Gemini zodiac sign. You can easily accomplish this eye-catching look from the comfort of your home by following our step-by-step instructions, letting your hair serve as a blank canvas for your creativity and self-expression.
So why not show off your bold side and channel your inner Gemini with your hair? The captivating Gemini hair trend will make an impact that will linger, so get ready to draw attention. Watch as the world notices your remarkable makeover and lets your hair tell tails about your uniqueness. One of our favorite things is dyeing our hair in different shades depending on the season, our mood, or the latest fashion statement, so grab your favorite color combo and keep styling.