Do you know what Epsom salt is? It can seem complex, but it's simply a specific type of salt that can do a lot of useful, interesting things. Epsom salt is a home superhero because it can do anything from make you feel really relaxed to improve plant growth, clear up messes, and even make your skin look great.
But did you know it can help with a bad sunburn? Let's discuss further what all Epsom salt can do.
What Is Epsom Salt?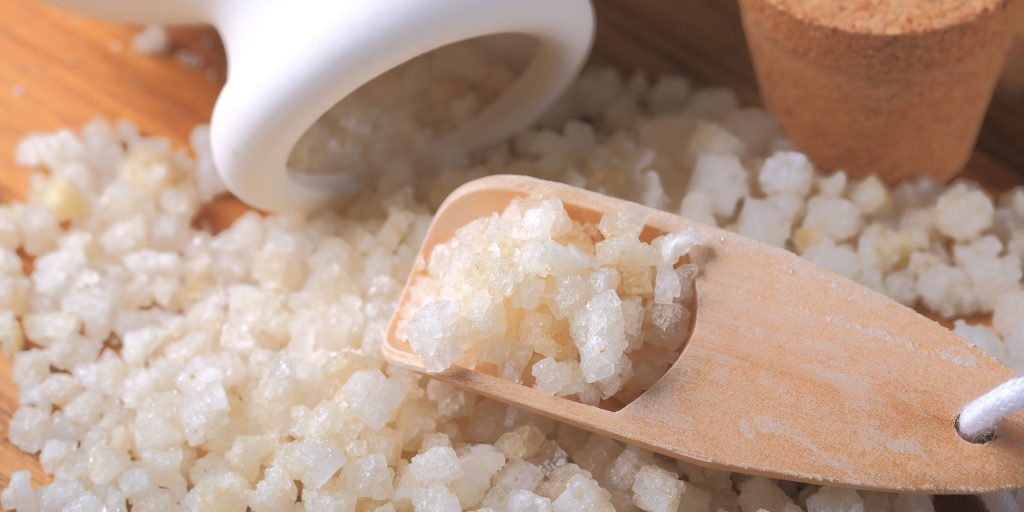 Epsom salts are not the same as the salt you sprinkle on your food. Because of their chemical structure, they are known as salts. The "Epsom" part refers to a locality in England where they can be found in natural springs. You can find these at pharmacies, generally close to the aspirin and laxatives. They are also available at many supermarkets and natural food stores.
They are not similar to Dead Sea salts, which are a mineral combination found just in the Middle East's Dead Sea. The water and light there are said to help in the treatment of skin ailments, arthritis, and other health issues. Epsom salts are also not the same as luxury bath crystals. They might not have been manufactured using the same substances. They also frequently include oils, colors, and scents to help you relax and soften your skin.
How Do They Work?
When Epsom salt is mixed with water, it produces ions of magnesium and sulfate. The idea is that these particles will be absorbed using your skin, providing magnesium and sulfates. This fulfills important physiological needs.
Epsom salt is most commonly used in bathtubs, where it is simply dissolved in bathwater. It can also be used as a cosmetic on your skin or taken orally as a laxative or magnesium supplement. However, due to its laxative properties. If your objective is to prevent deficiency. It cannot be the best magnesium supplement.
Health Benefits And Uses Of Epsom Salt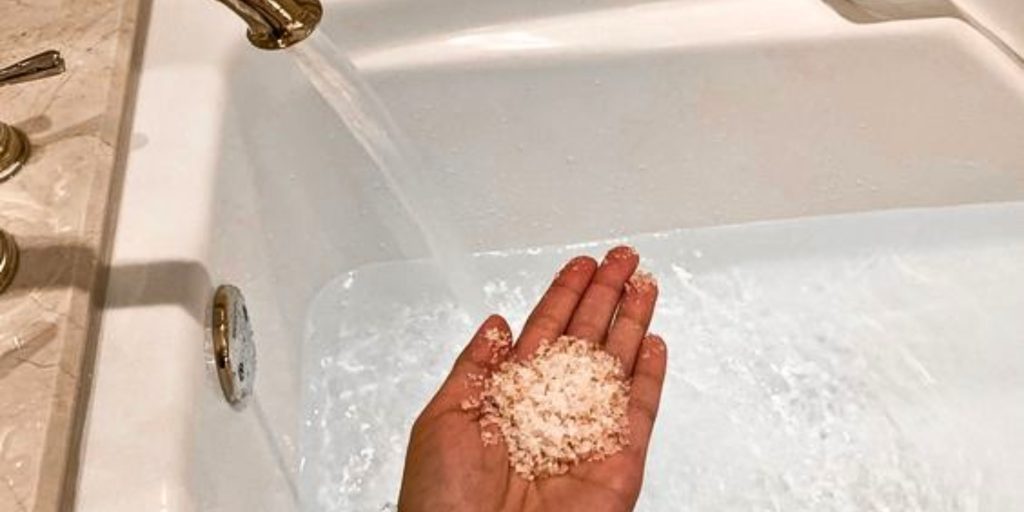 Stress Relief and Sound Sleep
When your body lacks magnesium, your serotonin levels drop. This makes you feel sad, and your appetite and sleep suffer. When you bathe in an Epsom salt bath, your body produces more serotonin. Magnesium in Epsom salt not only reduces tension and improves mood, but it helps as well in sleep. Furthermore, research shows that Epsom salt soaks can help those with the disease. Just make sure the water isn't too hot (it should be around 98 degrees Fahrenheit).
Healthy Feet
Epsom salt can be used to treat and help the conditions of athlete's foot and fungus in the nails in addition to relaxing fatigued feet. Soak your feet with 1/2 cup warm water.
Constipation Relief
Epsom salt can used as a gentle digestive drink for mild constipation. Drink 1 teaspoon plain with 8 oz. of water. Before taking anything inside the body, always consult a physician.
Body Aches
One of the most popular and good uses for Epsom salt is to relieve muscle pains. The magnesium and other ingredients are absorbed by your skin and behave to ease stress and inflammation-related aches and pains. To reduce swelling, sprains, and bruises, Epsom salt pulls toxins from your body. To use Epsom salt, start by pouring 2 cups of Epsom salt, then soak for at least 15-20 minutes while bathing.
Acne Cure
Epsom salt is also a good natural face cleanser as it has antibacterial, antifungal, and antiviral characteristics. It makes a good option for acne treatment. Before going to bed, mix a teaspoon of Epsom salt with your regular facial cleanser and wash your face as usual.
Anti-Inflammatory
Epsom salt is a powerful anti-inflammatory product that is shown to reduce inflammation. It also enhances arterial flexibility. Take an Epsom salt bath a few times per week to reduce inflammation, which can cause joint pain.
Sunburn Relief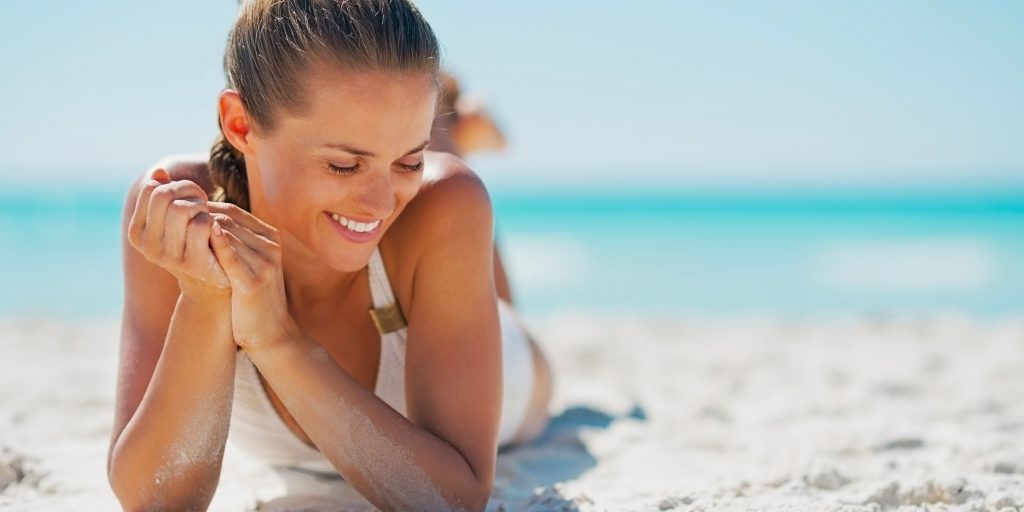 After a long day at the beach, we frequently go for a bottle of regularly used aloe vera to treat sun-baked skin. Because of its anti-inflammatory properties, Epsom salt is a good choice for sunburn treatment. Combine 2 teaspoons of Epsom salt and 1 cup water in an empty spray bottle. Spray on the affected area.
Exfoliator
There's no need to spend a lot of money on exfoliants or spa treatments. Epsom salt works well as a natural exfoliator. Add a pinch to your regular facial wash to help remove dead skin and pollutants, then gently massage or rub in a circular motion and rinse.
Blackhead Remover
Epsom salt extracts blackheads in addition to exfoliating dead skin and removing pimples. In a half-cup of boiling water, blend 1 teaspoon of Epsom salt and 4 drops of iodine. Stir until completely dissolved. Once it gets cool, massage the mixture into the afflicted area. Allow it to dry fully before washing with warm water and patting it dry.
Bug Bite Relief
Use Epsom salt for bug bites. Start combining half a cup of hot water and half a cup of Epsom salt to ease the itch. Spray on the afflicted area of the skin. This spray is also effective for treating other causes of itchy skin.
Moisturizing Hand Wash
Do you want your hands to be soft? Start with making an equal mixture of Epsom salt and baby oil or olive oil. Put the moisturizing hand cleanser in bottles. After washing your hands, massage in and rinse.
Healthy Hair
Your health will thank you for including Epsom salt in your daily regimen. But so will your hair. To get rid of styling product buildup, including hairspray. Start combining 1 cup Epsom salt and 1 cup lemon juice in water. Allow the mixture or paste to settle for 24 hours before using.
Then, simply pour the mixture over your hair and leave it to set for 15-20 minutes. Wash and condition normally. To add volume to your hair, use equal parts conditioner and Epsom salt. Apply to the hair and leave on for 20 minutes. The Epsom salt helps in the removal of excess oil from the hair.
Cold And Flu Treatment
Soaking in an Epsom bath can strengthen your immune system. It helps in raising white blood cells. This helps in fighting against illness. Epsom salt soaks also soothe muscles and pains. This promotes sound sleep and helps in fighting against infection. For easier breathing, add a few drops of the oil of eucalyptus to the bath.
Does Epsom Salt Help With Sunburns?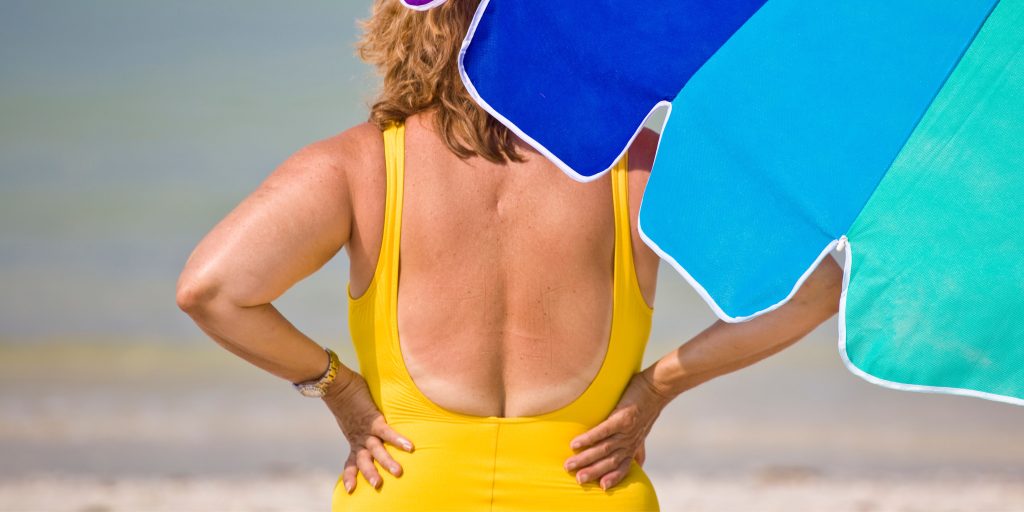 One of the best natural cures for sunburn is Epsom salt. It's widely used in baths and soaks to relieve sore muscles and reduce tension, swelling, and inflammation as it dissolves quickly in water.
Epsom salt absorbs easily through the skin, so it gets to the base of the problem immediately and provides relief. If you're suffering from the side effects of too much sun, you'll be happy if you have Epsom salt on hand.
How To Use Epsom Salt For Sunburn?
Epsom Salt Bath Soak
One of the most common methods for taking advantage of the advantages of Epsom salt is to soak in a bath of the substance.
Due to the mineral's anti-inflammatory characteristics, an Epsom salt soak can help with sunburn pain relief. You can also buy lavender-scented Epsom salt for an even more relaxing bath or add lavender oil for further sunburn treatment. You could try making your own oatmeal bath. It's one of the best ways to relax at home and has several skincare advantages.
Sunburn Relief Lotion
Sunburn treatment can also be done by combining Epsom salt with moisturizer. We have found that this type of care is good for youngsters who want immediate relief but lack the patience to soak in a bath.
To make your own sunburn relief lotion, combine half a cup of warm water and half a cup of Epsom salts. Follow it with 2 cups of your preferred moisturizing lotion. Transfer the mixture to a jar after thoroughly mixing it. As required, gently apply to the affected areas.
Soothing Cream
You can apply a soothing cream or paste to burnt areas. This home treatment can also be used to treat rashes, stings, and bites.
To create the cream or paste. Start combining a teaspoon of Epsom salt with a cup of boiling water and stir until the salt dissolves. Refrigerate the mixture for about 20 minutes. Before using the paste, clean and dry the affected area. Then, as needed, apply the cream.
Safety And Side Effects
Epsom salt is typically harmless. There are a few side effects that can happen when used orally.
First and foremost, the magnesium sulfate in it has laxative properties. Consuming it can cause diarrhea, bloating, or stomach anxiety. Make sure to drink lots of water when using it as a laxative. This will help you to ease any intestine pain. Furthermore, do not exceed the recommended dose without consulting a medical professional.
Magnesium overdose can cause cardiac difficulties, impaired mental state, and death in severe situations. This is uncommon if you take it in the doses prescribed by a doctor or specified on the container itself.
If you see and notice symptoms of an allergic reaction or other significant side effects, see your doctor.
Infographic: Benefits of Epsom Salt For Sunburn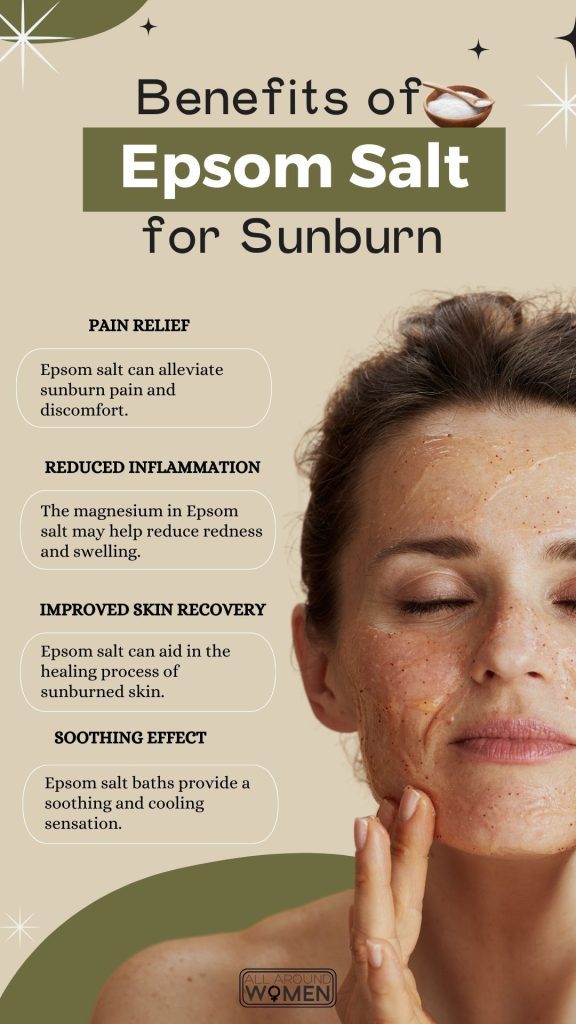 FAQs [Frequently Asked Questions]
Q: What is the origin of Epsom salts?
A: Epsom salts are made of pure magnesium sulfate and are named after the town of Epsom in Surrey. Where they were first found, Northern Europe is now producing it.
Q: How do Epsom salts function?
A: Epsom salts can be dissolved in water, releasing magnesium and sulfate ions. These particles are then thought to be absorbed by the skin and treat various physical problems.
Q: Why do we require magnesium in our bodies?
A: Magnesium is our body's fourth most prevalent mineral. It engages about 325 processes of metabolism that help your heart and nerve system.
Final Words
Epsom salts offer a variety of beneficial effects, including the ability to relieve sunburns. These minerals can help minimize skin irritation and move heat away from the body. Sunburn irritation, discomfort, and redness can be relieved with Epsom salt baths or applications of Epsom salt mixed with warm water.