As new and more adventurous makeup trends start to take over the industry, our desire to try them on increases. One such trend is the black lipliner trend. Lately, many influencers and makeup enthusiasts are trying on these looks and, not surprisingly, rocking them too. If you wish to get that look on a budget, guess what? you can too.
While buying whole sets of lipsticks and lipliners in all colors can be very heavy on the pocket, we have a simple answer to all your black lipliner problems. You can very easily use Black eyeliner as a lip liner. But is it safe? Do we know how to use it? Keep reading to find the answers to all these questions.
Can You Use Black Eyeliner As A Lip Liner?
The simple answer to the very intriguing question of "Can You Use Black Eyeliner As Lip Liner" is YES. For ages, lip liners have stuck with traditional colors like nudes, pinks, and reds, but it isn't the same story with eyeliners. They are available in a broader spectrum, colors, and finishes making it very handy to experiment with different lip shades without it being too heavy on your budget. Surprisingly, this isn't the only benefit of using eyeliners as lip liners. They have a waterproof formula that gives you a long-lasting effect and gives your lips the adventurous undertone that you are looking for.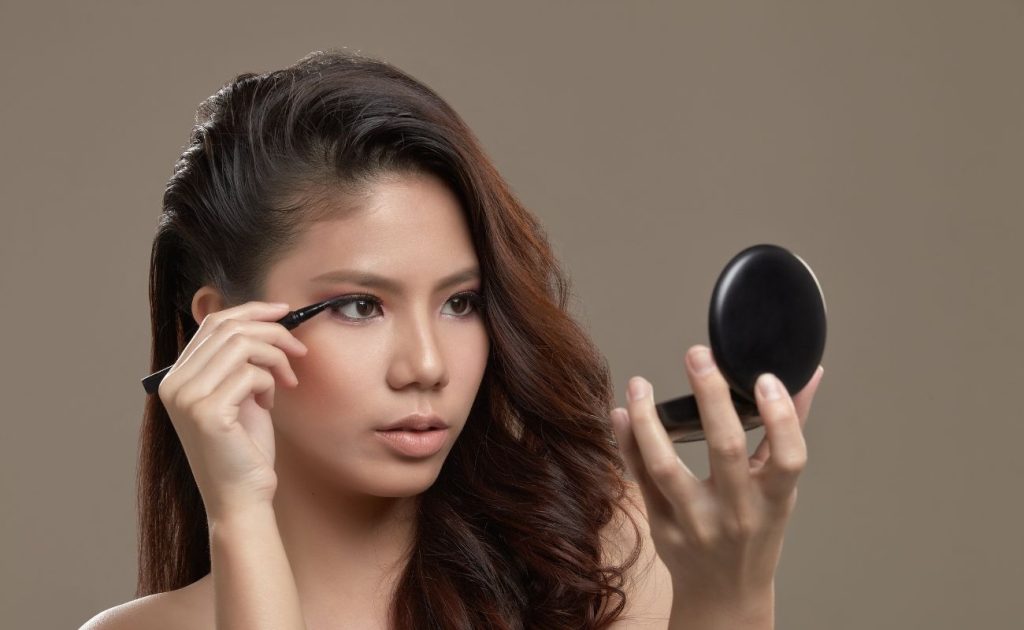 There are many types of eyeliners available in the market. These include Gel Liners- that have semi-solid gel-like consistency, Cream Eyeliners- that have bendable formulas and are creamy in textures. Then there are pencil eyeliners that are also called kohl and have a silky texture. Following them are liquid eyeliner- that are eyeliners that come in a liquid formula, and finally, we have felt tip- eyeliners that have inbuilt felt tips.
While it is safe to use a lip liner as an eyeliner, it is important to understand what kind of eyeliner you can use. It is best to use eyeliners that have a creamy consistency and glide on your lips smoothly. Make sure that the eyeliner you are using is suitable for your lips and does not have a disclaimer otherwise.
It Has A Long History
Applying black eyeliner on your lips seems like a trend of today, but surprisingly, this trend dates back to 4000 BC when both men and women used to apply lipsticks with wooden sticks. Then, in the eighteenth century, tribal women started tattooing their lips, usually with dark blue and black colors. Hollywood isn't a stranger to this trend either. Black lipsticks were a big trend in Hollywood back in the 1920s when actors used them to help with lighting. Unknown to them was that this trend would take over the whole makeup industry in a few years.
The black lip trend became a major thing in 2008 when models took on the ramp with black hair and black lips. In 2013, Mac launched its first black lipstick. Fast forward to today, many big beauty brands, including Fenty Beauty, NARS, and Kylie Cosmetics, offer a range of black lipsticks that can be used as liners and as full-fledged lipsticks.
Get A Pout Like Kylie Jenner With A Black Liner
For most makeup enthusiasts, Kylie Jenner's pout has been something that has long fascinated them. The dramatic color, the clean lines, and the bold look she wears has always been a dream for many people. Guess what? You can have it too. It wasn't long ago that the former model revealed her secret.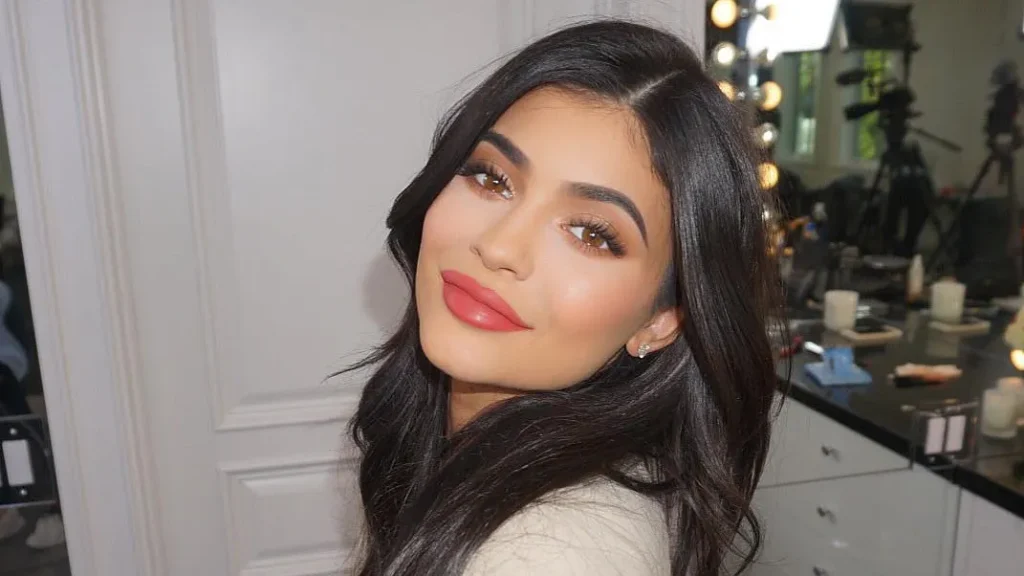 In a now-deleted Instagram post, she revealed that before she could come up with her own formulation of black lipstick, she used a black eyeliner pencil as her lipliner. The TV Star has loved rocking a black lip for ages, and black eyeliner was her best friend. You can use a black liner to bring that drama to your makeup, just like her, too.
How To Use Black Eyeliner As A Lip Liner?
It is comparatively easier to use cream-based eyeliner as a lip liner. Follow these steps to get that dramatic look.
1. Clean your lips with a scrub. Make sure you do not have flaky or chapped lips.
2. Moisturize your lips with a good lip balm. Remember, it is possible that using eyeliner as a lip-liner can make your lips drier than usual. So, moisturizing them is important.
3. Use a pencil liner to draw the cupid bows. Then line around your lips. Be precise and clean with the lines. Pro tip: If you are looking to give your lips a bigger look, overline them a little.
4. Put on a lipstick of your choice. You can use cream-based bullet lipstick on your lips.
5. Take a lipstick brush and blend the refined lines of the lipliner with your lipstick to give it a finished look. Remember, eyeliners dry faster than lipliners or lipsticks. So, you will have to be quick with this step.
6. Use a Q-tip to remove any lipstick or the lipliner around the lips.
Some things to keep in mind before using a black liner as a lip liner
1. Avoid using the same product on your eyes and lips. This will prevent the chances of cross-contamination, saving you from unexpected breakouts and skin issues. If that isn't possible, make sure you sanitize your pencils, sharpeners, and the tip of your brushes every time you use them.
2. Do not try to use a lip liner on your eyes. While you can use eyeliner on your lips, do not use lip liner on your eyes. The simple reason for this is eyeliners are made with a special formulation to not cause any irritation to your eyes; the same cannot be said about lip liners.
3. Eyeliners are generally made for long wear. When you put them on your lips, you can expect them to tug a little on your lips after a while.
4. Prep your lips before putting anything on them. Use a scrub to remove all the flaky skin and balms to hydrate them.
5. Try using a lip brush to blend the liner and lipsick together. Always swatch the liner first to make sure they do not dry your skin more than you can bear.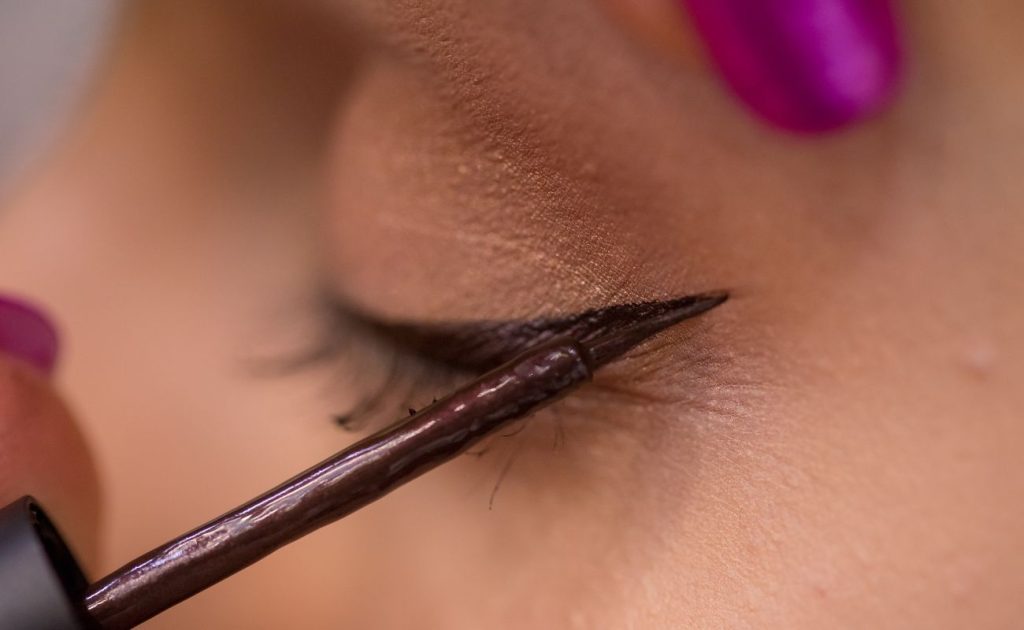 Conclusion
It is very safe to use eyeliner on your lips. It helps you get the edgy look you are looking for. Unlike eyes, lips are less sensitive, and hence, applying eyeliner on them wouldn't cause a lot of issues. It is a great way to experiment with your makeup and be the drama queen you want to be. With that said, make sure you are paying attention to all the details about what to do and what not to.
Frequently Asked Questions
1. Can we use black eyeliner as lipstick?
Answer- Yes, it is safe to use cream-based black eyeliner as lipstick. Instead of just outlining your lips, you just have to fill your lips like lipstick and rock it. With that said, keep in mind that eyeliners have a drying formula, so they might dry your lips.
2. How to remove the Black-eyeliner from your lips?
Answer- Just like removing any other makeup on the face, you can remove black liner in a similar fashion. Take a little makeup remover on your cotton pad and put it on your lips. Wipe your lips gently with this cotton slab. Repeat if needed. Don't forget to moisturize later.