A beautifully painted manicure can elevate your style and add a touch of sophistication to your overall appearance. However, the struggle to maintain that fresh and vibrant nail paint for more than a couple of days is a common predicament faced by many. The disappointment of chipped and peeling nail polish can dampen the confidence we feel when flaunting our perfectly painted nails. But fear not!
In this article, we will delve into the secret to achieving long-lasting nail paint and explore a range of practical tips to preserve your manicure for an extended period. Whether you're a nail art enthusiast or someone who enjoys a simple coat of color, these easy-to-follow techniques will help you keep your nails looking flawless and dazzling.
Ways To Make Your Nail Paint Last Longer
1. Skip The Soak Before Getting Your Nails Done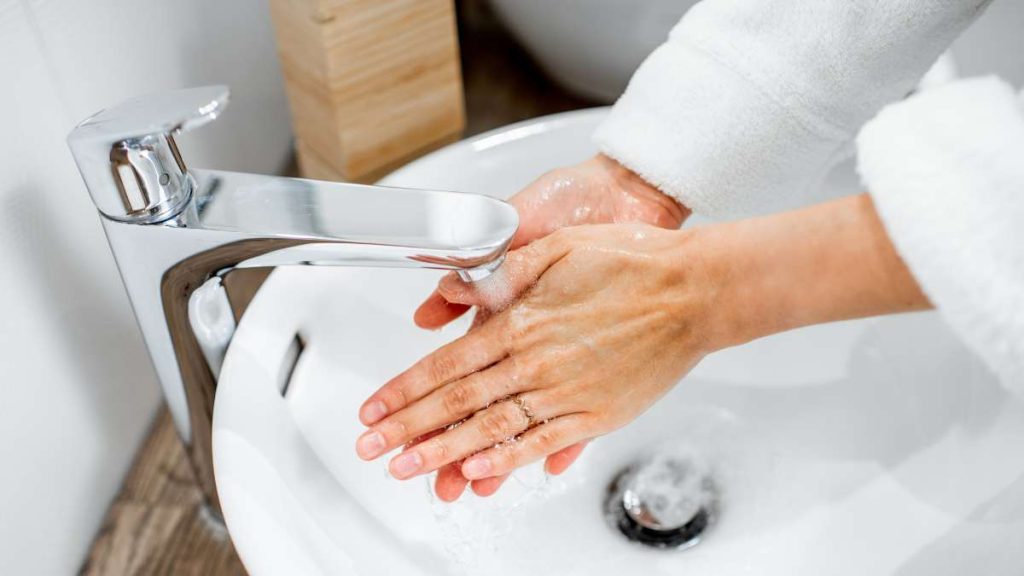 When preparing your nails for a fresh coat of polish, it's crucial to avoid soaking them in water. At the same time, it may seem like a harmless step, but prolonged exposure to water can actually cause the nails to absorb moisture. This absorption leads to the expansion and contraction of the nails. This makes them more susceptible to chipping and peeling.
Instead, opt for a gentle nail polish remover to clean your nails before starting the manicure process. Not only does this eliminate any excess oils and dirt. But it also ensures that your nails have a clean and dry surface for the nail paint to adhere to, resulting in a longer-lasting manicure.
2. Buff Your Nails After Filing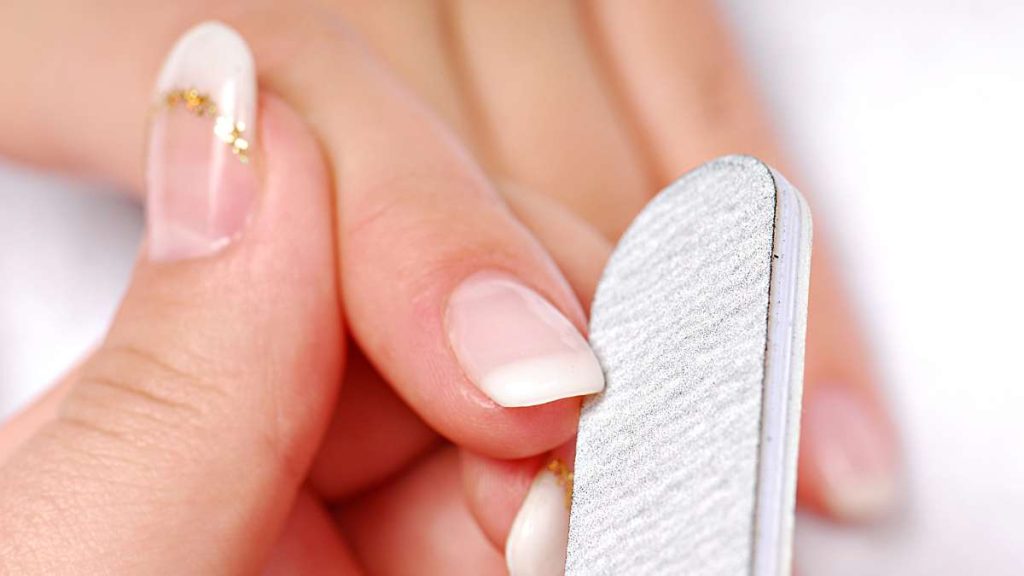 Filing your nails is an essential step in shaping them to your desired length and style. However, this process can often leave behind rough edges and uneven surfaces. To achieve a smoother and more even canvas for your nail paint, take the extra step of buffing your nails after filing.
Buffing smooths out any irregularities, creating a uniform texture that allows the polish to adhere evenly and last longer. Not only does this technique enhance the overall look of your nails, but it also significantly improves the longevity of your nail paint.
3. Be Precise: Avoid Polish On Your Cuticles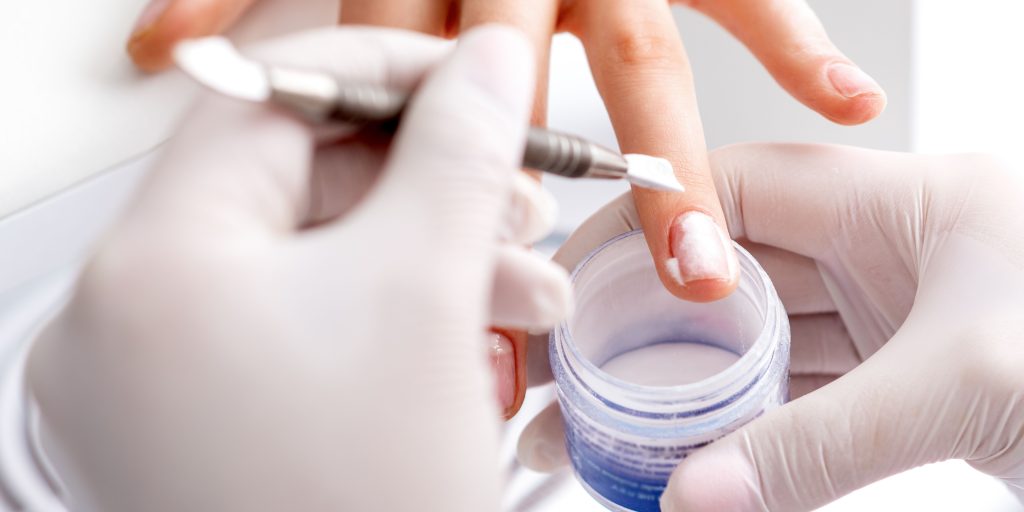 During the nail painting process, it's common to accidentally get polish on the delicate skin around the nails, known as the cuticles. Unfortunately, this not only creates a messy appearance but can also lead to premature lifting and chipping of the nail paint.
To achieve precision and a clean finish, use a precision brush or an orangewood stick dipped in nail paint remover to clean up any excess polish around the cuticles. This small but crucial step ensures that your manicure looks professionally done and lasts longer.
4. Push Your Cuticles Back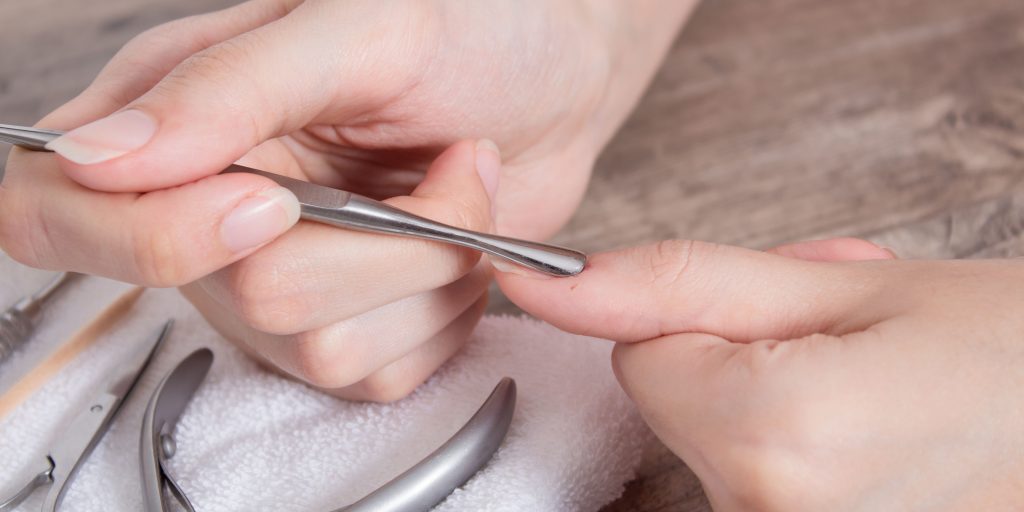 Before applying nail polish, take a moment to gently push back your cuticles using a cuticle pusher or a soft washcloth. The cuticle tissues are the thin layer of skin that protects the base of the nails, and pushing them back creates a clean and smooth base for your nail paint application. This not only ensures a neater appearance but also helps prevent the nail polish from chipping prematurely.
5. Opt For Nourishing & Conditioning Polishes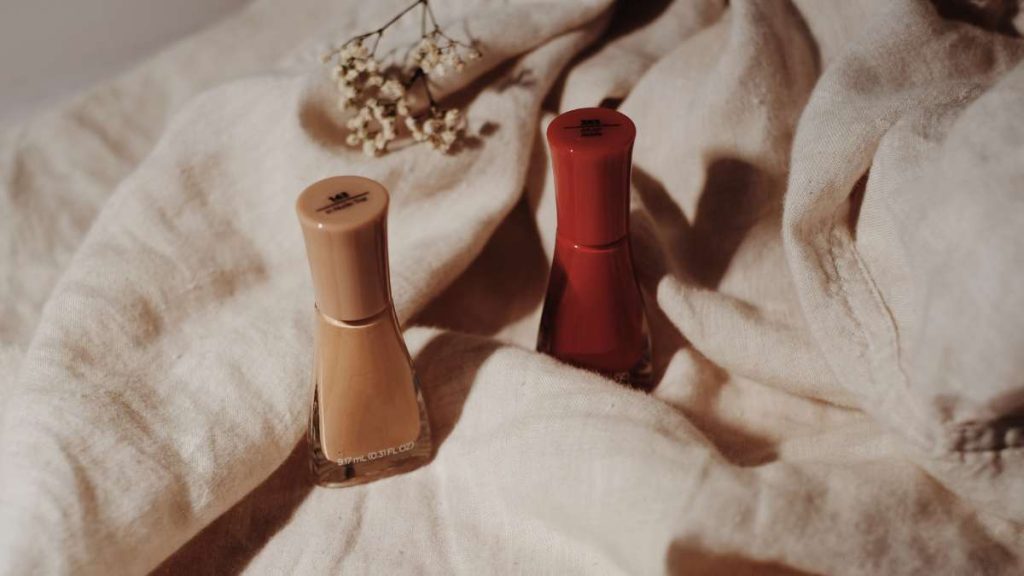 The quality of the nail polish you use can significantly impact the longevity of your manicure. Investing in high-quality nail polishes that contain nourishing and conditioning ingredients is crucial for achieving long-lasting results.
These nourishing polishes not only keep your nails strong and healthy, but they also provide a chip-resistant finish that can withstand everyday wear and tear. Look for formulas enriched with vitamins and minerals to promote overall nail health, as healthier nails are more likely to hold onto their color for an extended period.
6. Seal the Deal with a Chip-Resistant Top Coat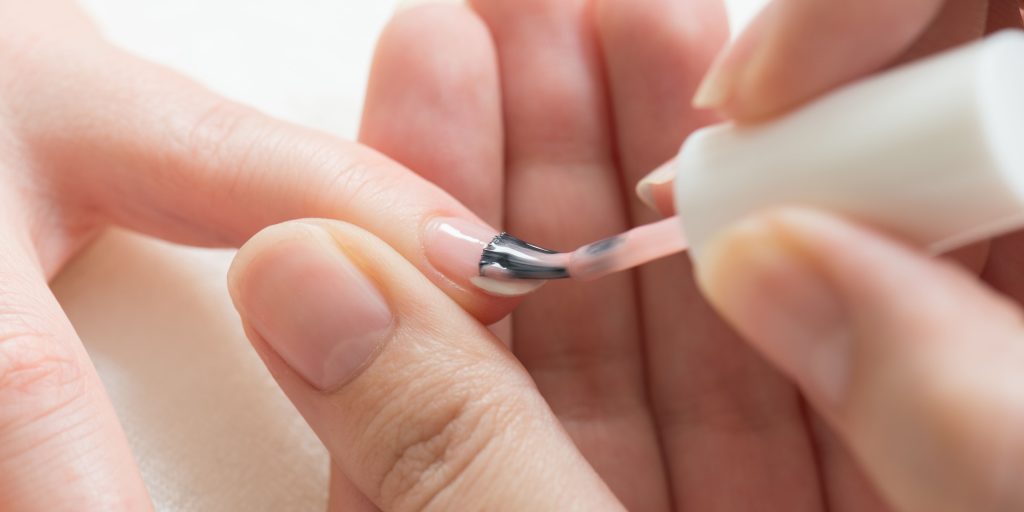 Adding a reliable chip-resistant top coat to your manicure routine can make all the difference in prolonging the life of your nail paint. A top coat acts as a protective barrier. It shields your nail color from daily wear and tear and prevents premature chipping.
After applying your favorite nail polish, be sure to add a thin layer of a quality top coat to lock in the color. This way, you can keep your manicure looking fresh for days on end.
7. Opt For Cool Air Drying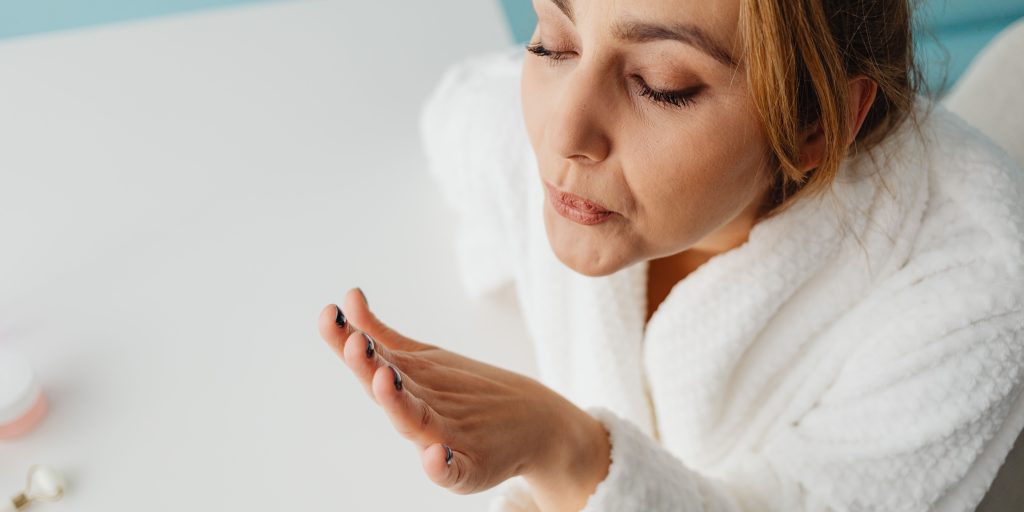 While it may seem handy to use a blow dryer to hasten the drying process, the heat might damage your nail paint. High temperatures can cause the polish to bubble and chip, leading to a shorter-lived manicure.
Instead, opt for cool air to dry your nails or simply let them air-dry naturally. Although it could take a little longer, the end result—a smoother, more uniform finish for your nail paint—will be well worth the extra time.
8. Resist Picking or Biting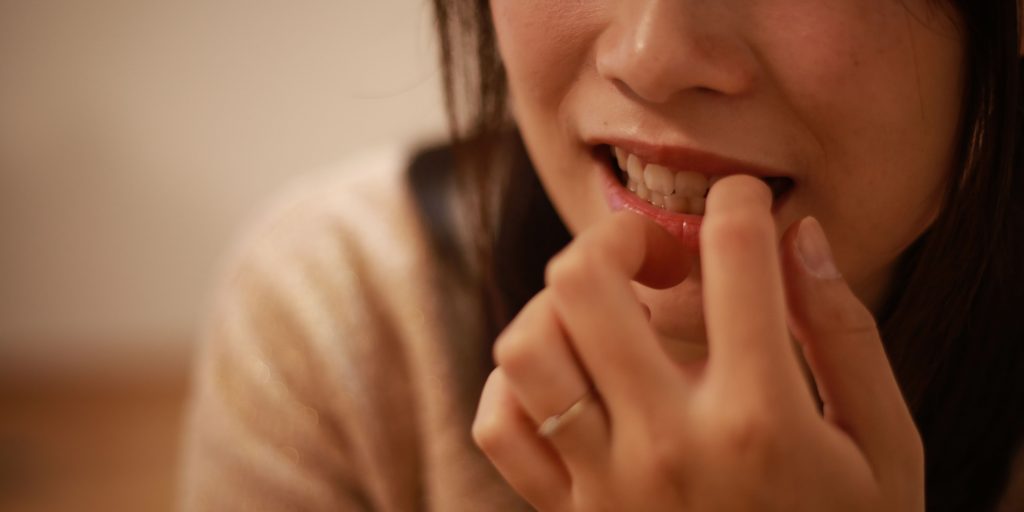 One of the biggest enemies of a long-lasting manicure is the temptation to pick or bite at your nails. This not only damages the nail's surface but also causes the polish to peel off prematurely. To preserve your beautiful nail paint, practice self-discipline and keep your hands away from your mouth. By resisting the urge to pick or bite your nails, you'll ensure that your manicure stays intact and looks fabulous for an extended period.
9. Patience Is Key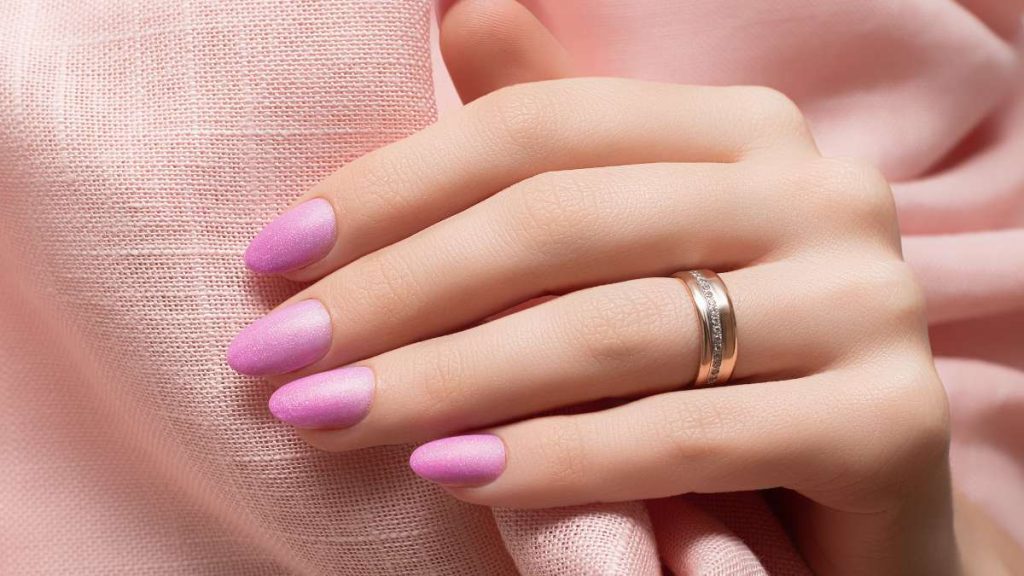 In the rush of our daily lives, it can be tempting to touch or use our nails immediately after applying nail polish. However, exercising patience is crucial for the longevity of your manicure. Allow your nail paint to dry completely before engaging in any activities to prevent smudging and extend the life of your nail paint. It's recommended to refrain from using your nails for at least 20-30 minutes after applying the final coat of polish, as this patience will be rewarded with a longer-lasting, flawless manicure.
With these detailed and easy-to-follow tips, you can now confidently maintain a long-lasting and picture-perfect manicure. Remember, taking a little extra care during the preparation and application process can make a world of difference in the longevity of your nail paint.
Quick Fixes For Common Nail Emergencies
Chipped Nail Polish: Chipped nail polish is one of the most frustrating nail emergencies. To fix it quickly, take a fine-grit nail file and gently smooth the chipped area. Then, apply a thin layer of the same nail polish color over the chip. To blend it seamlessly, feather the edges of the new polish into the existing one. Finish with a clear top coat to seal the repair and add shine.
Broken Nail: A broken nail can be unsightly and painful. To salvage it, trim the nail carefully to remove the damaged part. If the break is low, consider filing all nails to a shorter, uniform length for a neat appearance. Use nail glue or a tea bag as a temporary patch. Cut a small piece of the tea bag to fit the nail's size, apply a layer of glue on the nail, place the tea bag piece over the break, and add another layer of glue on top. Once it dries, buff and shape the nail to smooth the surface.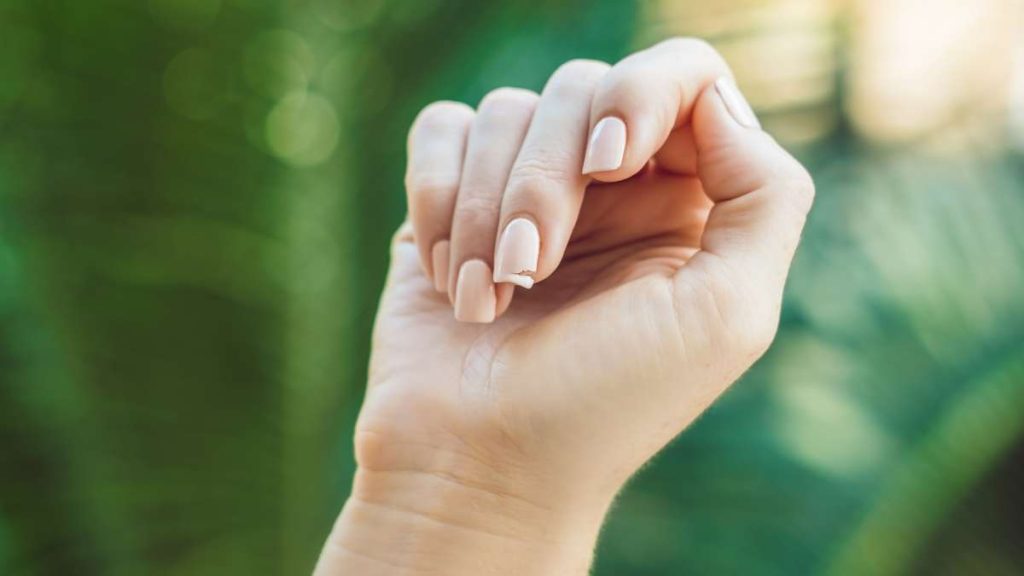 Smudged Nail Polish: Smudging freshly painted nails can be disheartening but fixable. If it's a minor smudge, dip a clean finger into nail polish remover and gently press it onto the smudged area to even it out. You can gently fix bigger streaks by dabbing a little quantity of nail polish remover onto a cotton swab. Finish with a quick-drying top coat to blend everything seamlessly.
Nail Stains: Dark or pigmented nail polishes can sometimes stain your nails. To prevent this, create a paste out of baking soda and water, and then gently wipe it with a soft toothbrush on the discolored nails. Rinse with warm water, and the stains should be noticeably reduced. Follow up with moisturizing cuticle oil to nourish the nails.
Infographic- Tips To Maintain Long-Lasting Nail Paint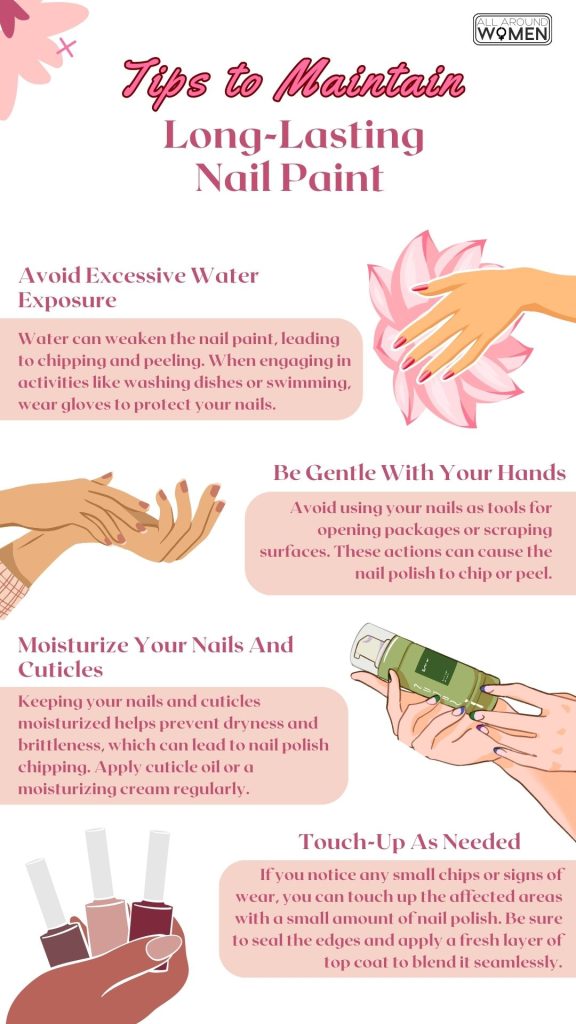 FAQs [ Frequently Asked Questions]
Q: How long should I wait between applying coats of nail polish?
A: Allow each coat of nail polish to dry for at least 2-3 minutes before applying the next layer. This prevents smudging and promotes better adhesion.
Q: Can I use a regular clear coat as a chip-resistant top coat?
A: While a clear coat will provide some protection, a specialized chip-resistant top coat is more effective in prolonging the life of your nail paint.
Q: Will using nourishing polishes improve the health of my nails?
A: Yes, using nourishing polishes can help strengthen and protect your nails, promoting overall nail health.
Q: Can I apply cuticle oil over my nail paint?
A: Yes, applying cuticle oil regularly can keep your nails and cuticles moisturized, enhancing the longevity of your manicure.
Q: How can I remove nail polish without damaging my nails?
A: Use an acetone-free nail polish remover and soak a cotton ball in the solution. Gently press the soaked cotton ball onto your nail, letting it sit for a few seconds before wiping the polish away.
Takeaway
With these 9 easy-to-follow tips, you can enjoy a longer-lasting nail paint that stays fresh and vibrant for days on end. Remember to be patient during the application and drying process, resist the urge to pick or bite your nails, and choose nourishing polishes for healthier, more beautiful nails. A little extra care and attention will go a long way in maintaining your manicure and keeping your nails looking their best. Happy painting!